Heardle '80s is a Wordle-style game for music that has users guess songs from this decade.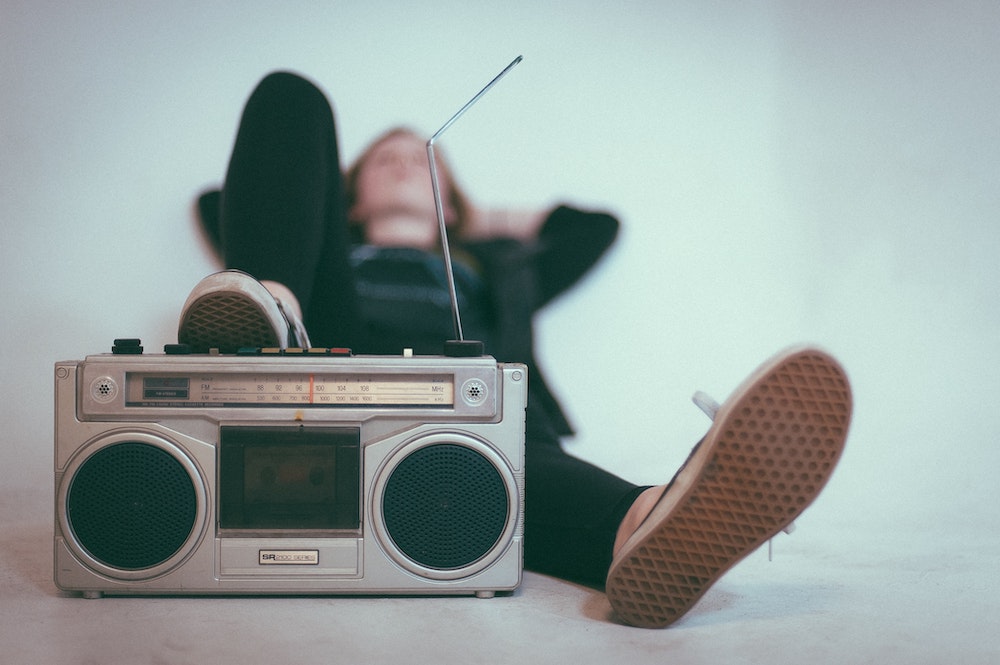 Calling all '80s music aficionados or anyone willing to try their luck in the form of a musical guess. Heardle, the music guessing game that so many people have come to love and be addicted to, has a decades version called Heardle '80s that tests players' musical knowledge. This decade version of Heardle features pop music from a decade that may have produced some of the best music of all time, the '80s.
HEARDLE '80s IS PLAYED BY GUESSING TITLES FROM SNIPPETS OF SONGS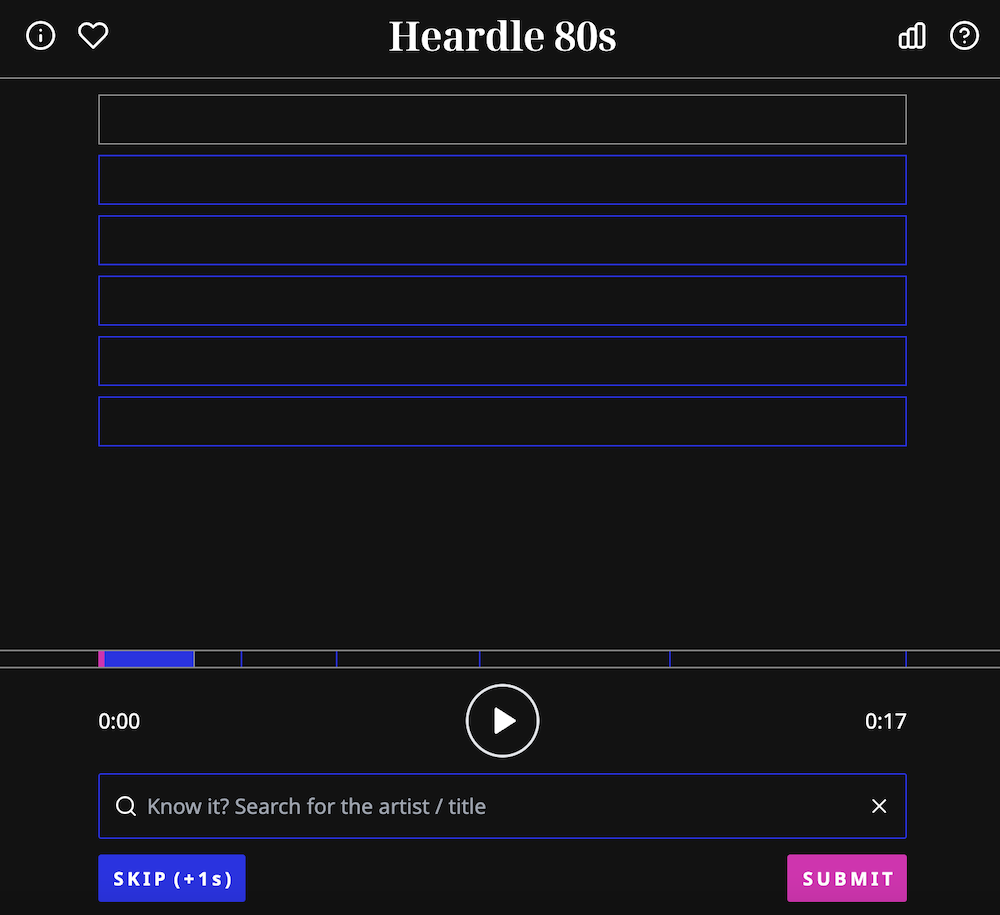 To play Heardle '80s, one must listen to a short intro snippet of a song and try to guess it. If a player thinks they know the answer, they start typing their guess, whether it be a song or artist name, and select it from the list that automatically pops up if the potential guess is correct in any way. If a player guesses incorrectly, more of the song will be played before another guess is made.
The goal of Heardle '80s is to guess the song in as few tries as possible. Heardle players can track how many games they have played, winning streaks, and more, with the option to share the result on Facebook or other social platforms. Players can also share scores on social media platforms.
Heardle '80s and its mother game, Heardle, may have found inspiration from the viral game Wordle. Wordle is considered the most popular game of the last couple of years. Countless people worldwide play the word guessing game, and there have even been studies surrounding the psychology of Wordle. Like many popular song and word games that come out, Heardle '80s will have players coming back to test their musical knowledge.
The purpose of Wordle is to guess a word in six tries or less, and the game can only be played once a day. Heardle '80s differs from Wordle in that it can be played as often as one wants. Given the popularity and success of Wordle, it was only a smart move for someone to develop a game similar to it that combines music, which everyone loves.
HEARDLE '80s FOCUSES ONLY ON MUSIC FROM THIS DECADE
The '80s was a time of influential artists and songs such as "I Wanna Dance With Somebody" by Whitney Houston, "Tainted Love" by Soft Cell, "My Love" by Selena, "Wake Me Up Before You Go Go" by Wham, and many other unforgettable tunes and musical icons. The '80s decade was the emergence of electronics, bringing musical technology to otherworldly levels.
"Thriller" by Michael Jackson, "Purple Rain" by Prince, "Straight Outta Compton" by NWA, and "La Bamba" by Los Lobos are also musical masterpieces from the '80s decade.
Some of the most popular music genres of the '80s were new wave, pop rock, and classic rock. Many classic and well-known musical records were created during this iconic musical decade and continue to live on in games like Heardle '80s.
It is important to remember in Heardle '80s, players are putting their knowledge to the test by guessing music from the '80s pop genre. There are other versions of the game available that test knowledge or luck from the decades 2000s, '90s, '80s, '70s, '60s, and different '80s versions like Heardle '80s Flip and '80s No. 1. Additionally, players can play versions including Hip Hop, New Romantics, Duran Duran and more.
The game and its versions seem ever-evolving and contain a wide variety for players to choose from. As previously mentioned, Heardle '80s features song snippets in the '80s pop genre. Heardle '80s No. 1 features number one hit songs from the '80s, while other '80s genres break down to more specific versions of songs from each month.
SPOTIFY OWNS HEARDLE
Spotify, a music streaming platform, acquired the music guessing game in the summer of 2022. Since the acquisition, Heardle and its variants have only grown in popularity and developed into new levels of greatness.
Heardle Decades, Heardle '80s, and the other versions of the musical guessing game are duplicates of the original Heardle, which used to operate by the studio Omaske.
Each category and variant of Heardle, including Heardle '80s, ultimately amounts to endless hours of fun for the whole family and individuals. Bonding together as a family by testing and learning musical knowledge specific to the '80s decade just became as easy as typing a few letters. This engaging and interactive game gives parents a unique opportunity to expose their children to music they might not hear often.
THERE ARE OTHER GAME OPTIONS IN ADDITION TO HEARDLE '80s
Other games equally as captivating as Heardle '80s that can be played on Alexa include Chocolate Factory, Bridge of Doom, and Holiday Song Quiz, which tests musical knowledge. Classic board games have evolved into engaging games played by interacting with smart devices like Alexas, smartphones, computers, and more.
Song Quiz on Alexa is another family game centered around music. Simply say, "Alexa Play Song Quiz." The device will then reply and ask, "How many players?"
Up to four players can play Song Quiz at a time and choose to play from 1960-2010. Heardle '80s has a similar format but is played directly from an official website from a smartphone or computer device.
Wordle and games similar to Heardle '80s activate various parts of the brain, giving players an increased presence of dopamine in their body, making people feel motivated and satisfied.
Playing these types of games together as a group or solo goes beyond creating good memories and doing something to pass a moment in time.
Whether a player is looking for engaging and innovative ways to create memories among a family, bridge an age gap between different generations, or is simply looking for something fun and interactive to do, Heardle '80s has an excellent offering.
---