In a simple, one word tweet, Amtrak sparked overwhelming responses from other brands, as well as a feud, with another.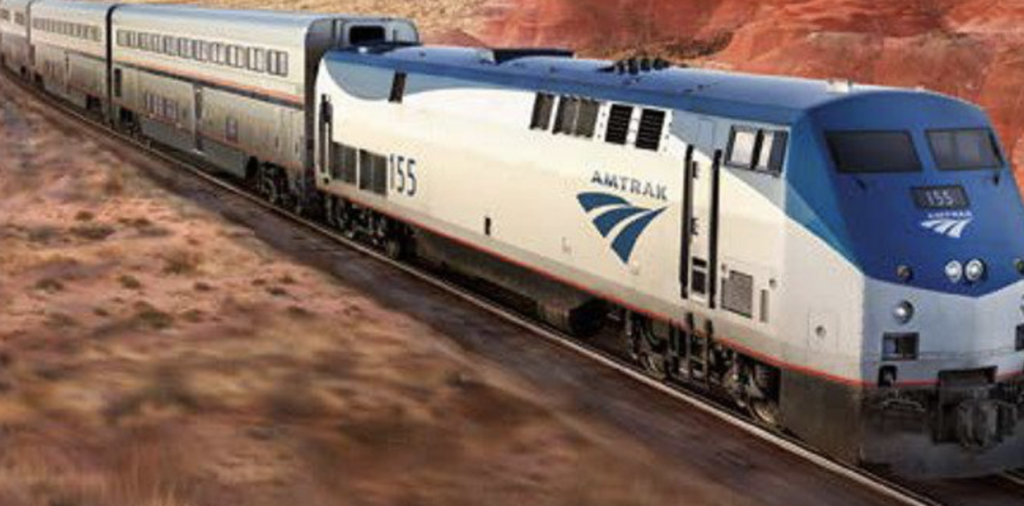 How can one little old-school brand make a big wave in such a small moment? As we are all grappling with this question, and marketers around the globe try to catch that lightning in a bottle, Amtrak (yes, the train company) fast-tracked its way to internet glory yesterday in a one word tweet.
That tweet? "trains"
That's it. Amtrak had a one word tweet with the word, trains, and every brand other brand on Twitter had something to say. Here's a quick rundown:
The Washington Post: news
Marriot Bonvoy: hotels
Intuit Mailchimp: emails
And perhaps the standout winner by Nasa: universe
Sparking A One Word Tweet Feud
As many were enjoying small one word tweets by brands explaining what they do, many may have missed the response by @SFBART (The BART is rapid transportation that serves the Bay Area near and in San Francisco, California). Yes, the account seemed to take personal offense to "trains." Their response was not "commute," or "travel," or "shuttle," and certainly did not give good vibes. It was:
"first"
@SFBART tweeted this with a retweet from when the account tweeted "trains" back in September of 2022. She's keeping receipts, ya'll. And she won't be copied. BART had to remind everyone that she is the queen of the one word tweet and did it before Amtrak. Just in case anyone thought Amtrak invented anything new out there in the world of social media.
Shortly after that spanking of a tweet by the folks in San Francisco, Amtrak clapped back by reminding everyone that Amtrak was in existence in 1971 while BART began traveling in 1972, making Amtrak the one to earn that one word tweet and title of "first."
@SFBART was not one to be deterred. She took off her earrings and swiftly uninvited Amtrak to BART's big 50th birthday bash taking place in San Francisco at Lake Merritt Station on September 9. That was uncalled for. Or perhaps it was just a clever way to remind everyone of the party? Nothing is as it seems, especially in the Twitterverse. However, as Tell Me Best reported, Twitter is not new to a feud, backlash, or any kind of drama.
Traveling On
Perhaps the one word tweet by Amtrak was only meant to capture travelers' wanderlust, harkening to a more romantic era when travelers dressed up to sit on trains and daintily sip tea. Or, it was a random accident, and a clueless intern wasn't done with his or her tweet and accidentally published it too quickly. Or, maybe it was just a word.
Amtrak has been at the brunt of many complaints—mostly surrounding time delays. And those complaints often play out on Twitter. In fact, according to Amtrak, "Waiting for freight trains is the largest cause of delay to passengers. Freight train interference — a dispatching decision made by a freight railroad to delay an Amtrak passenger train so that their freight trains can operate first — caused 900,000 minutes of delay in 2021."
Complaints and Battles Ahead
Amtrak is often the brunt of jokes globally, as it appears to have more problems than other long-distance trains in countries like Europe and Japan, specifically. According to Tell Me Best, the world of trains is evolving rather quickly and may soon find battery-powered engines pushing the world forward. Hopefully, Amtrak can find its ticket to the future, show up on time, keep the world of social media on its side and get back to the days of publishing a simple, lovely one word tweet.
---