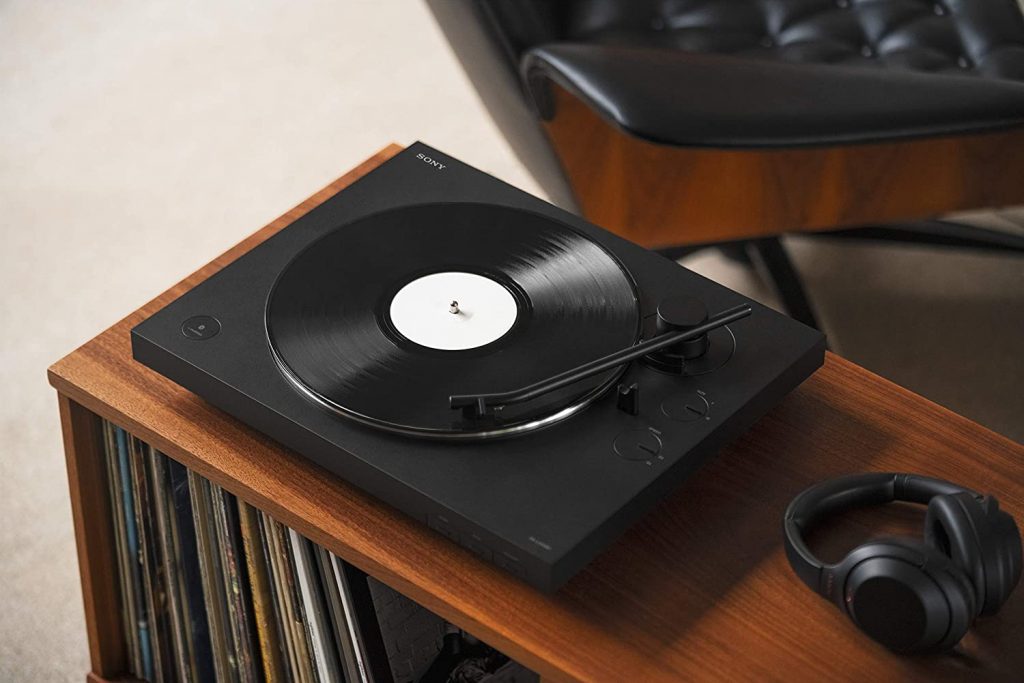 Vinyl has been making a serious comeback for quite a few years now. After first being pushed into obscurity by tape decks and then CDs and then most recently digitally downloaded music it looked for a long time that Vinyls had simply gone the way of the dodo. Yet, perhaps, we counted them out too soon, because records, to the great delight of many an audiophile, are once again in vogue. However, given that vinyl has long been shrouded from the public eye, it's likely that many new vinyl adopters don't have the hardware to play their new purchases on. If you own records, then owning a record player to play them on is absolutely essential.
Getting the right record player to suit your vinyl needs can be a challenging task. There is a slew of turntables of all types and sizes on the market and it can be overwhelming to sift through all those options and choose one of the optimal cost and quality. That being said, we took the time to vet a range of record players and chose the best ones based on their build quality, sound output, and overall price.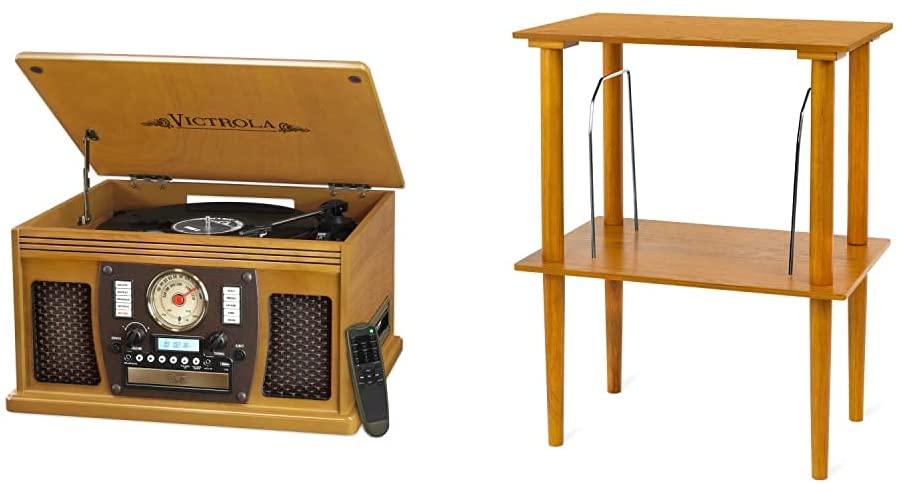 WHY IT'S THE BEST – Turn on the old Victoria and then some with this multifunctional record player. This Victrola is hands down just a great record player to own. It pays homage to its vintage roots via its design while at the same time boasting a range of modern features. This record player is ideal for the person who wants to listen to their vinyl, while also still having the option to play other types of audio mediums. In addition to records, this Victrola can play CDs and cassettes. Its user has the option to listen to FM radio and it is equipped with Bluetooth. Bluetooth connectivity is especially convenient for when you want to listen to your digitally downloaded music because you can stream songs from your phone or another Bluetooth device directly through the Victrola.
Other added conveniences include an auxiliary port as well as a headphone jack. This particular record player comes with a table for which to prop your new all-in-one on, which only adds to an already complete package. Not to mention, it features three different playing speeds – 33 1/2, 45, or 78 rotations per minute.
PRICE – $209.98 on Amazon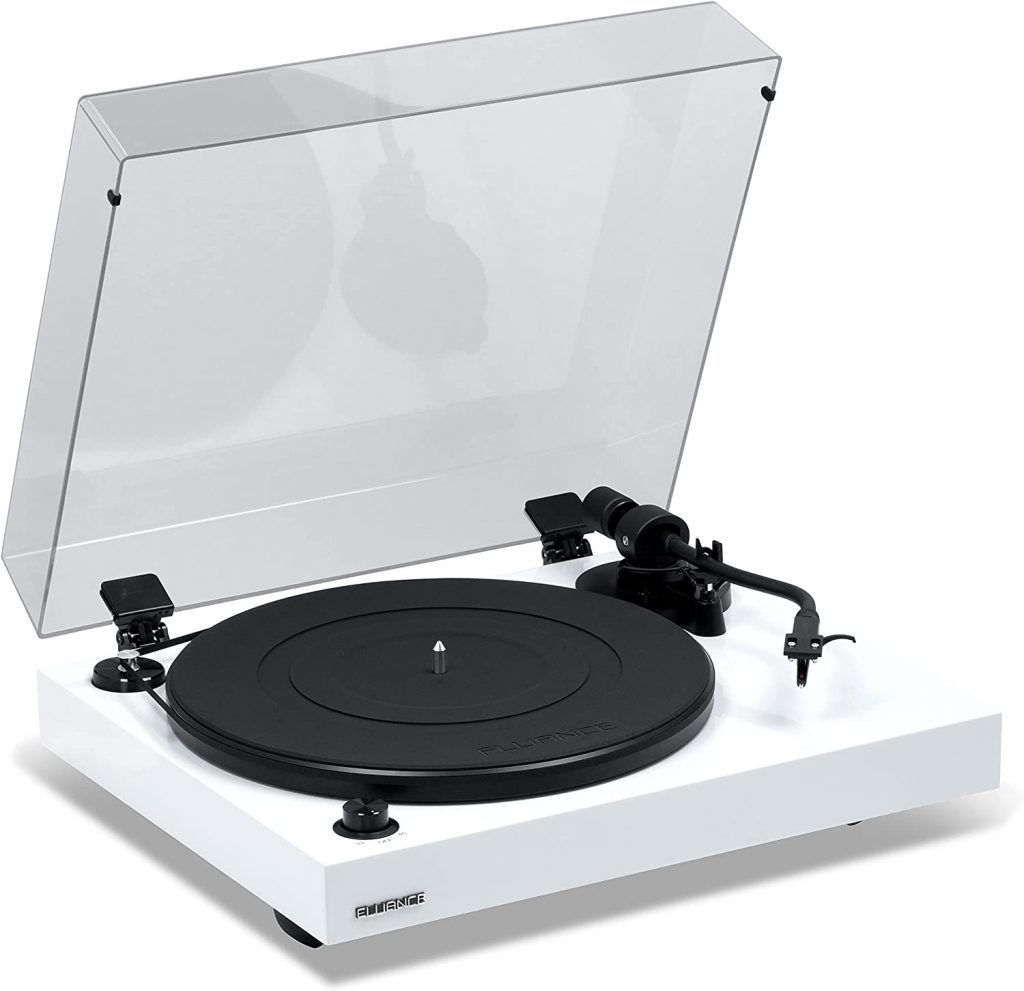 WHY IT'S THE BEST – The Fluance is a record player that really has it all. It is designed to deliver music playback with optimum accuracy. It is equipped with an Ortofon OM10 elliptical cartridge to ensure optimum channel separation while at the same time mitigating any distortion. This record player is also outfitted with an isolated motor so that there is never any excess vibrations or vinyl movement resulting in a crisp, clear, and stable sound.
The Fluance's exceptional craftsmanship extends to its exterior design, as well. It is made of sturdy hardwood and is elevated by four feet. The attention to detail is truly stellar right down to the consideration to elevate the turntable to negate any micro-vibrations from the surface on which it rests. As an added bonus, it comes with an upgraded tonearm to ensure accurate track placement, which is especially nice to have for beginners still familiarizing themselves with records. Keep in mind that this turntable does not come with built-in speakers.
PRICE – $299.99 on Amazon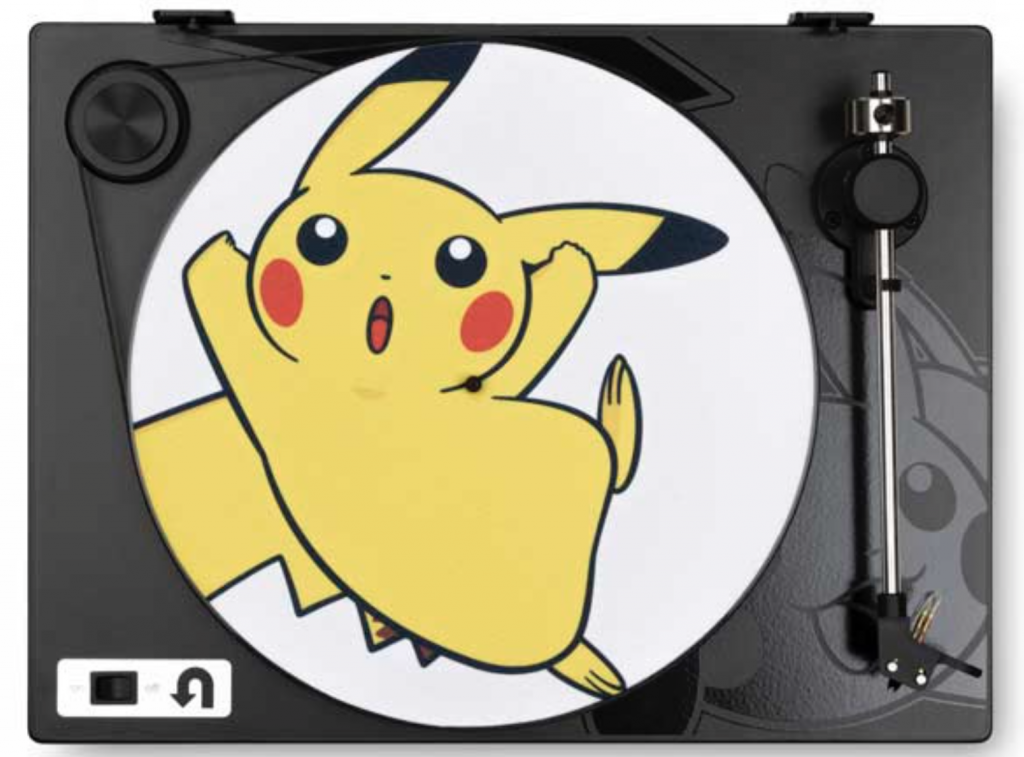 WHY IT'S THE BEST – This is the record player to get if you are a gamer, a Nintendo Fan, or a Pokemon fan that wants to show off their passion while still playing their records on a quality turntable. This record player was constructed by the talent at UTURN audio and it includes an Ortofon OM5E cartridge for enhanced channel separation and zero distortion. It also comes with a drive belt, felt mat, shielded RCA cables, and a setup guide. Added features include a built-in preamp, a low noise motor, and a precision tonearm. A user can also switch been 33 1/2 and 45 RPMs.
The design of this record player is absolutely irresistible. Pikachu is depicted in a fun whimsical-like pose that is sure to prompt many a smile. UTURN paid such close attention to detail that a silhouette of Pikachu can even be seen on the body of the record player itself. Not only will this record player deliver the premium vinyl playback experience that you crave, but it will also serve as a fun and attractive centerpiece for any space. Just hook up some speakers and you'll be ready to rock out.
PRICE – $399.99 at the Pokemon Center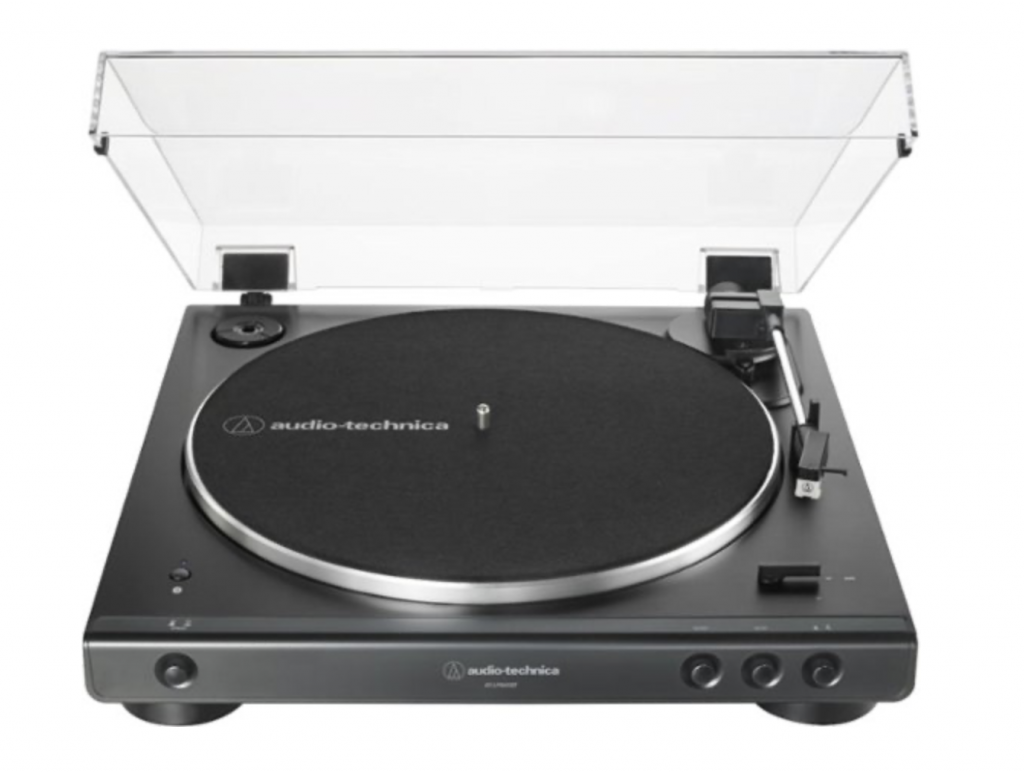 WHY IT'S THE BEST – This Audio-Technica is a fully automatic belt-drive turntable. It was designed to be both reliable and easy to use while also ensuring quality playback. It is equipped with Bluetooth so you can wirelessly pair it to any Bluetooth compatible speakers or headphones. Or if you prefer a wired connection, there are also cables included to support that. What's really nice about this record player is that it's capable of outputting in full stereo. Its dual magnet photo cartridge and diamond stylus further enhance the listening experience and proves that this turntable was built to last.
PRICE – $199.99 at Best Buy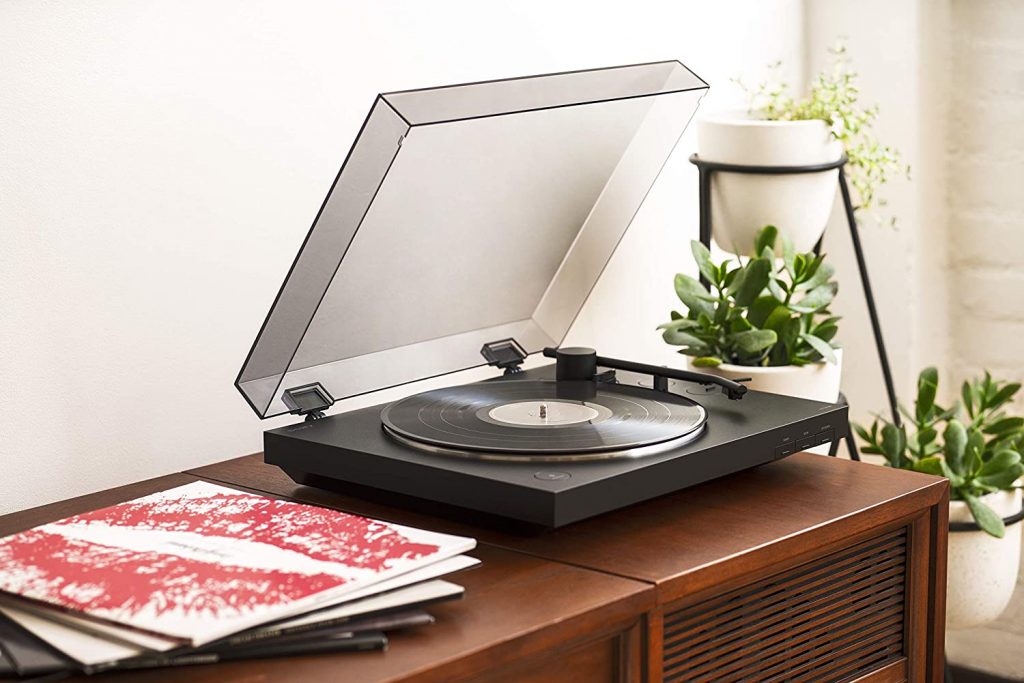 WHY IT'S THE BEST – Sony has a long-standing industry reputation for making quality products, especially when it comes to audio. This Sony record player is a wonderful reflection of that well-deserved reputation. The turntable is fully automatic, so all you really have to do is set your record down and you're ready to roll, the record player will do the rest of the work for you. It comes with a built-in phono preamp and also boasts Bluetooth connectivity so you can wirelessly connect them to any Bluetooth-compatible speakers. A nice added feature with this record player, especially if you are one who makes your own music, is that you can record individual tracks and directly transfer them to your computer using a USB connection. That is also a useful feature if you have songs on records that you'd like to have digitally to take with you on the go.
PRICE – $249.99 on Amazon
THE CONCLUSION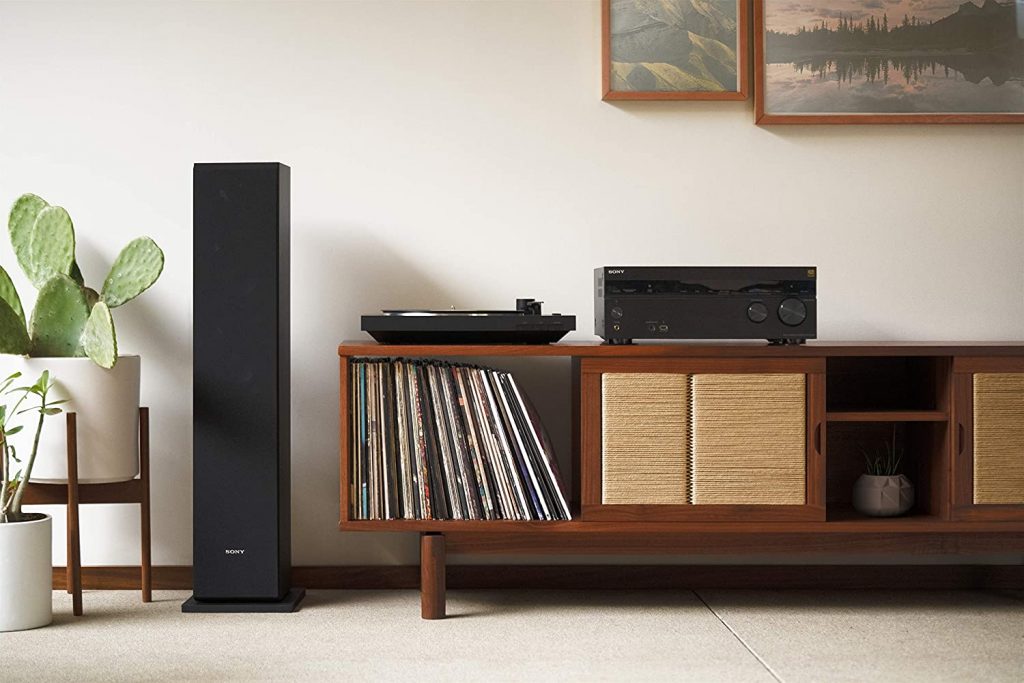 Record players truly offer an audio experience not easily rivaled by modern technology. They provide an avenue to connect to your music in a meaningful and purposeful way, which is a nice change of pace from the digital object-less world in which we all live. Any of the above-mentioned record players are guaranteed to satisfy your need to fully immerse yourself in your own unique audio experience. Also, for those that need them, don't forget to pair your new turntable alongside a quality pair of speakers.