Goodwill is capitalizing on the re-sale craze by launching its own website after 120 years of business.
Goodwill is finally online after 120 years in business. Customers are visiting the sight for rare finds like vintage sneakers, designer bags, artwork, and other items. With so much interest in online shopping and secondhand shopping, it was a no-brainer for Goodwill to finally claim a spot in the online world. 
When covid hit the world hard and folks were in lockdown, the secondhand retail market boomed and has been on the rise ever since. Additionally, the interest in the secondhand market is in high demand as people are looking for not only sustainable options but rare vintage items and luxury items as well. It just made sense for Goodwill to jump on the online bandwagon.
GoodwillFinds.com launched roughly a month ago with over 100,000 items available for purchase. Goodwill has several hot ticket items available, like a Chanel purse for $1,238.50, a Gucci Crossbody bag for $283.98, and a 14K Gold diamond ring for almost $300. Other items listed on the website include My Little Pony dolls for $23.10 and a vintage G.I. Joe doll from 1964 for about $125. 
With such a market for rare and vintage items, Goodwill made a great business decision by finally setting up an online storefront. Recommerce is projected to grow by 80% over the course of the next five years. This market is growing at double that of the first-hand, new retail market.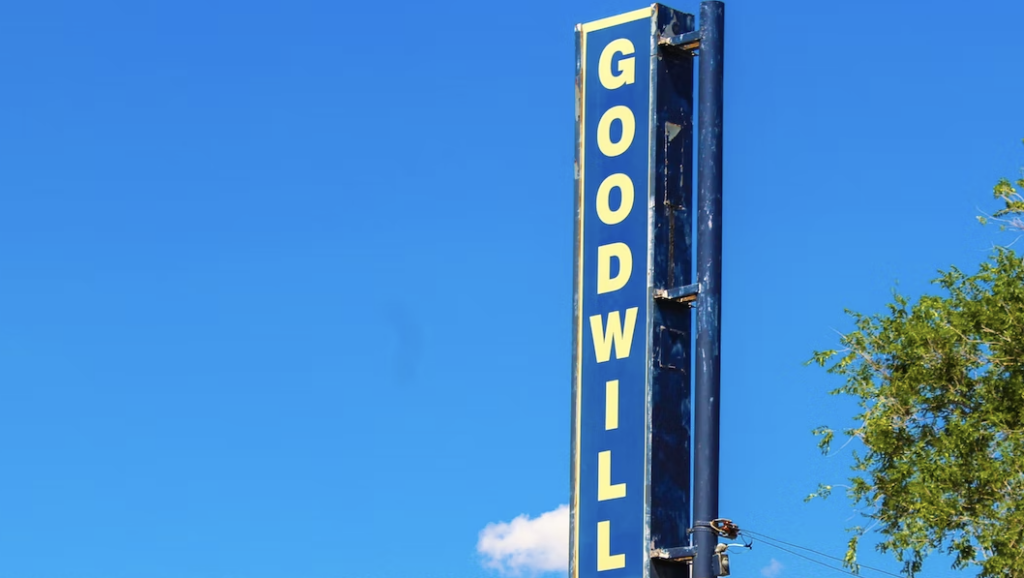 For a long time, secondhand retailers like Goodwill struggled because there was a specific connotation with buying secondhand. In today's world, there is no stigma when it comes to buying secondhand. Buying secondhand is becoming the preferred option compared to shopping new.
With the new online business venture of Goodwill, profits are expected to double in the next five years. With an increase in revenue, Goodwill will be able to serve the community by providing professional training, mentorship for youth, job placement, and more. Additionally, Goodwill is now more accessible and able to appear before a broader range of customers.
As donations pour in from all over the United States, items on the Goodwill website will be continuously refreshed. Customers are sure to find unique and one-of-a-kind items regularly. While shopping, you can feel good about treating yourself as if your dollars are going to a good cause.
Goodwill in a nonprofit organization and 87 cents from every dollar the company receives is recycled directly into the community. In the past year alone, Goodwill has served 1,174,657 individuals by empowering them and providing them with the necessary support. Nearly 150,000 of those individuals served were between the ages of 16 and 24 and were facing situations like homelessness and unemployment.
Shopping secondhand from Goodwill, whether it is in store or on the newly launched online store, helps provide priceless opportunity for those who need it most. In addition to directly supporting humans who most need it, Goodwill is doing its part to support the health of the plant we all call home. Sustainability is the name of the game for Goodwill.
---