Goodwill is adding a new online store for their thrift customers. It will be GoodwillFinds.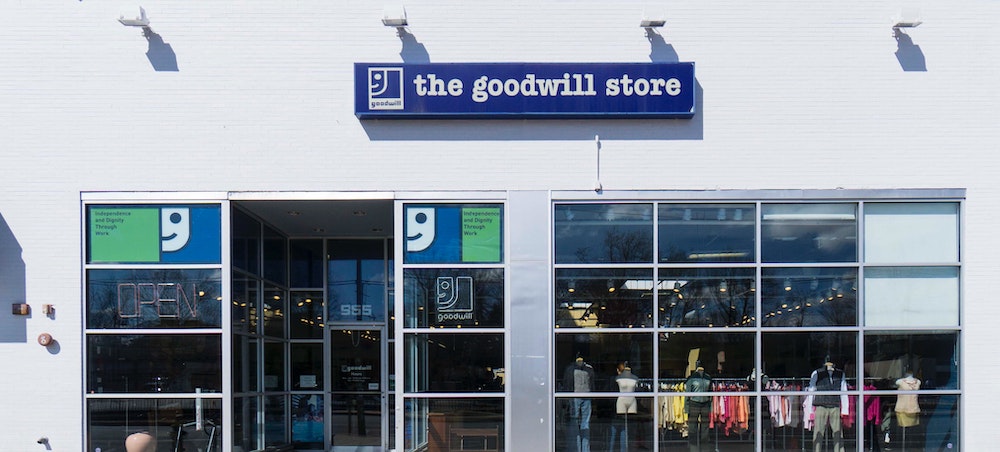 Goodwill, one of the largest national thrift store companies in the country, will now offer its customers the opportunity to shop online. The website, dubbed GoodwillFinds, is planning on selling about 100,000 donated items online. Prior to launching its online store this past Tuesday, Goodwill had been selling its donations on other sites like eBay and ShopGoodwill.com.
The new website, which gives users the ability to browse items by category, is aiming to have one million items on its site within a couple of years. Much like other giant online retailers, GoodwillFinds plans on being able to provide a more personalized experience for online shoppers. GoodwillFinds CEO Matthew Kannes is leading the online store, which is considered a separate company from Goodwill Industries International Inc. 
Like the original Goodwill, GoodwillFinds will help fund its community-based programs. The Goodwill programs in the United States work to help people find jobs. The new online company will also help bring in more donations and attract more customers to its physical stores.
Other similar online thrift stores like Thredup and Poshmark allow their users to purchase and donate used items. GoodwillFinds' inventory will rely on the items that people donate at any of Goodwill's 3,300 U.S. and Canadian physical locations. Kaness hopes to offer the same services Thredup and Poshmark offer once GoodwillFinds takes off.
Research by firm GlobalData predicted that second-hand clothing businesses will grow "16 times faster" than the regular retail clothing industry by 2026, reported ABC. With inflation rates at an all-time high, consumers are continuously looking for more ways to save money, and thrift stores have proven to become a valuable resource.
GoodwillFinds will allow consumers to "shop sustainably online, while heightening the thrifting experience they've come to love at Goodwill," stated Kaness, according to ABC.
ShopGoodwill.com is GoodwillFinds' predecessor, and uses its platform to auction off Goodwill donations. As Goodwill saw more than $5.4 billion in revenue from its donations, the thrift-store giant realized an opportunity for online expansion. Goodwill has "been focused on stores," said Neil Saunders, managing director at research firm GlobalData, and "online has been an afterthought," reports ABC.
According to Karness, workers at Goodwill stores who receive donated items will be responsible for deciding what to post online to the new site. When items are dropped off at stores, employees inspect them to assess the quality and cleanliness. If an item isn't up to par, they will not be put up for sale.
Those items that Goodwill workers decide to sell online will be either shipped to buyers directly from the store or from a Goodwill warehouse. Shipping prices will vary depending on where the item is located. GoodwillFinds will give shoppers different shipping options, and will be responsible for handling returns involving damaged items.
GoodwillFinds was developed after Goodwill members across the country realized the potential the store would have by expanding its online presence. CEO of Evergreen Goodwill of Northwest Washington Daryl Campbell is optimistic about the new venture. He predicts that revenue from his 24 stores will double thanks to increased exposure from the online store.