Inflation and looming economic instability have caused an uptick in the number of people shopping at thrift stores.
Purchasing designer and luxury items in the US are exalted as status symbols. Buying Louboutins or sporting a Gucci bag are signs of classiness and economic mobility, a reminder that anyone can achieve the prosperity of the American dream. Though brand establishment is essential to keeping capitalism alive, bargaining, looking for deals, and shopping at thrift stores is another side of American financing that's just as important.
Thrift store shopping is more necessary than ever. In an era where climate change is compounding with economic instability and inflation, finding affordable clothing while removing tons of waste from landfills is an unbeatable two-for-one deal. Thrift stores have become increasingly more popular in America for economic and environmental reasons.
As inflation hit a record-high percentage in June, families in America have opted to be resourceful regarding their expenses. After back-to-school shopping hindered many adults' wallets, it's more crucial than ever to shop at thrift stores to find clothing on a budget. Though CNBC pointed out that secondhand shopping is not a new concept, the start of the COVID pandemic and limited government assistance galvanized many to shop at stores with discounted items.
Recommerce businesses have grown exponentially over the past few years. In 2021, resale stores increased by 15%, faster than any other retail industry. OfferUp, a secondhand online marketplace, found that more than 80% of Americans have bought or sold pre-owned items ranging from clothing and furniture to electronics. In America, roughly 270 million people in the country have bought secondhand clothing or items, increasing the need for more resale shops and stores.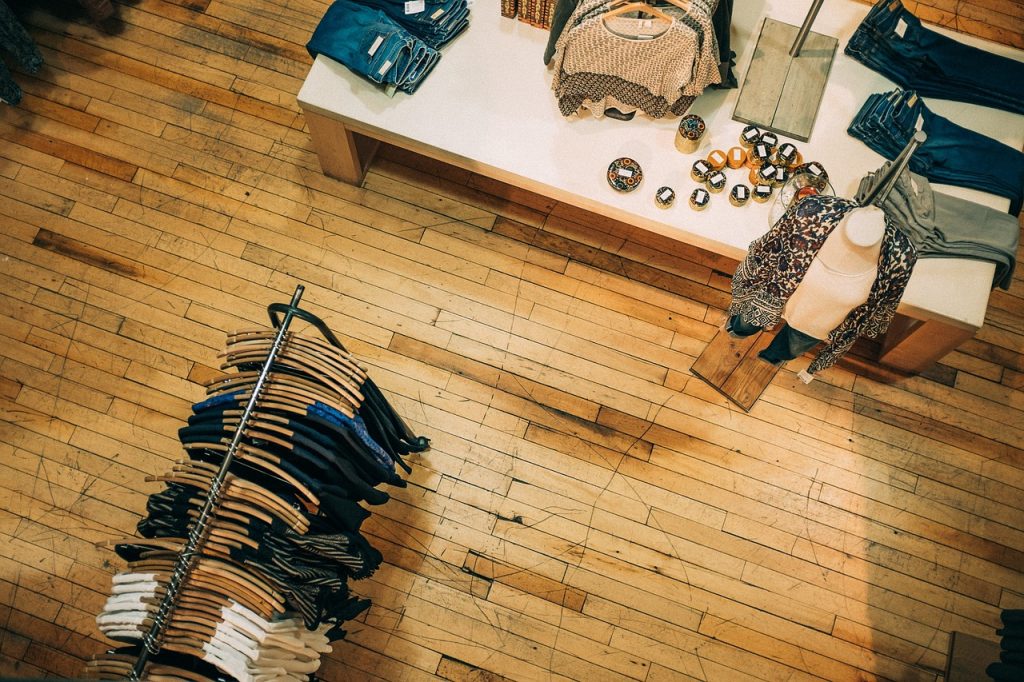 In these unforgiving economic times, it's no wonder people are more consistently shopping at thrift stores. Studies have shown that younger people are more inclined to visit secondhand stores, with most of the thrifting population being teenagers. Resale shop attendees save hundreds of dollars each month, or an average of $1,760 annually. In an era where it's essential to shop on a budget, switching to secondhand stores instead of seeking out designer clothing is a crucial transition.
Alongside saving money, secondhand shoppers are motivated by a combination of factors. One of the leading components for young shoppers is sustainability. Instead of billions of pounds of clothing ending up in landfills, retailers that sell pre-owned items recycle their inventory and limit environmental damage. Since younger generations are inclined to make decisions based on mitigating climate change, it's no wonder that millennial and gen-z buyers are winding up in thrift stores more frequently.
Brett Heffes, CEO of Winmark, said he's happy about the transformed perception of secondhand shopping. For decades, thrift store shopping was looked down upon and regarded with negative connotations. Today, Heffes stated that the stigma has entirely disappeared, noticing his franchised businesses soaring from extensive consumer traffic. Today, purchasing previously-owned clothing is considered economically efficient and environmentally conscious, two ideals buyers are more focused on in 2022.
An ulterior motive for resourceful shopping is the thrill of finding one-of-a-kind items. Many people flock to thrift stores in search of limited-edition clothing, ready to embark on a modern-day treasure hunt.