A pair of intact Levi's jeans from the 1880s were auctioned off for $75,000 in New Mexico and will now reside in an antique clothing showroom in California.
That old pair of Levi's jeans sitting in the back of your closet, or buried in a drawer somewhere may be worth a lot more than you think. At a recent clothing auction in New Mexico, a pair of Levi's jeans from the 19th century just sold for $75,000. Add on the mandatory 15% tax that went along with the sale, and the two buyers paid a combined total of $87,400. 
That is one expensive pair of jeans! However, the buyers knew what they were in for. Zip Stevenson and Kyle Haupert, two vintage clothing collector's from California, knew they would have to pay a pretty penny for the very old Levi's and agreed to go 90/10 on the purchase, with Haupert putting up the bigger portion. Speaking about his purchase, "I'm still kind of bewildered, just surprised in myself for even purchasing them," Haupert told the Wall Street Journal. 
The very expensive pair of Levi's actually has quite a story. As it turns out they were originally discovered by denim historian Michael Harris. Harris excavated them from a mineshaft that was in use during the 1880s. 
Stevenson and Haupert will keep the Levi's on display at Stevenson's Denim Doctors antique clothing showroom in California. Curious folks can request an appointment to get an up close and personal look at the old piece of apparel by calling the store. "Feel free to make an appointment by calling," said Stevenson. 
Although the Levi's are spattered in candle wax, tattered, and definitely show signs of being worn, they remain in surprisingly good shape. Stevenson joked that you could wear them out to get a cup of coffee at Starbucks. If that wouldn't count as the ultimate hipster move, it's unclear what would. Perhaps these jeans belong in Williamsburg, Brooklyn instead of in a California showroom. 
Regardless of where they are housed, to say that that pair of Levi's are deeply intertwined with the United States' history is an understatement. Interestingly, it's not just that pair of jeans that has a surprising backstory. Levi Strauss & Co. the company has quite a sordid past, too. 
Not unlike today, the 1800s was quite a tumultuous time for the United States. One of the most potent issues that plagued that nation was an anti-Chinese sentiment. In fact, the sentiment was so strong that those in Congress at the time passed the Chinese Exclusion Act.
Essentially, the act was instituted to prevent businesses from hiring Chinese immigrants to work. According to NPR, "The Chinese Exclusion Act was the first instance in U.S. history that immigrants were prevented from entering the United States based solely on race and class." And it was something that was spurred by a significant economic crisis of the time.
In accordance with the move at Congress and a desire to sell their products, Levi Strauss & Co. adopted that policy and did not hire Chinese workers. However, the company even took it a step further, and came up with a slogan that read "The only kind [of jeans] made by white labor." 
Today, the company is well aware of its egregious mistake all those years ago. Levi's admitted in an e-mail to NPR that even though, "we have strived to do good in and beyond our business and to be a positive force for equality and racial justice…there have been times when we've fallen short."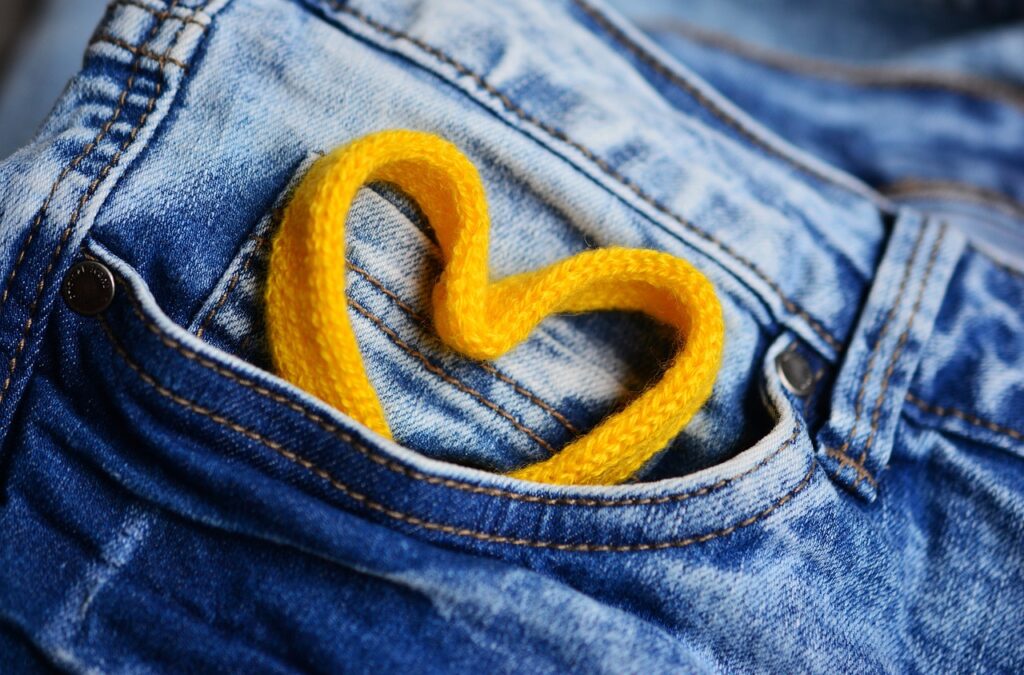 Despite the mistakes they have made in the past, Levi's remains an iconic American clothing manufacturer. And it is not letting its past faux pas cloud its modern ideals. "We are wholly committed to using our platform and our voice to advocate for real equality and to fight against racism in all its forms as it persists today," said the company in a statement.