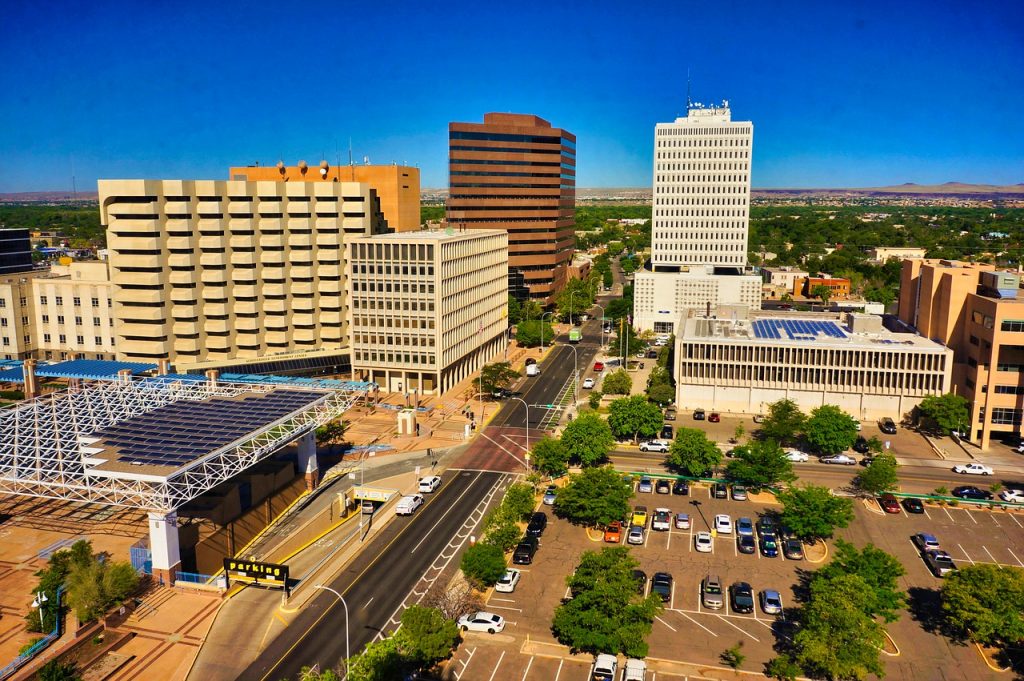 New Mexico is a state defined by its seamless fusion of rich culture, diverse recreation, and cutting-edge research institutions. The state effortlessly blends its diverse characteristics, which makes residing in it a treat unto itself. Adding to this state's appeal, its unmatched eclectic cuisine hails from Spanish, Native American, and Mexican origins. When you've had your fill of amazing food, you can burn it all off by traversing one of its 35 state or three national parks. If you've never been to New Mexico it truly is a unique state to behold, and two of its defining pillars are the cities of Santa Fe and Albuquerque.
Both Santa Fe and Albuquerque truly denote what it means to live the New Mexican lifestyle. Initially founded by Mexicans in 1610, Santa Fe holds the prominent distinction of being the oldest capital city in the United States, however its earliest history spans even further back. Its age has only served to facilitate its evolution into one of the Unites States' greatest art and culture meccas. Just as impressively, Albuquerque relishes in being New Mexico's most populated city. It is a city defined by its dedication to science, medicine, technology, commerce, and education. It is also known for its vast entertainment options and you haven't truly been to Albuquerque until you've partaken in one of its world-renowned festivals. The ambiance and energy of each of these cities is utterly alluring. So alluring, in fact, that we put both Santa Fe and Albuquerque's head to head to determine which of New Mexico's gems is the best to reside in.
DEMOGRAPHIC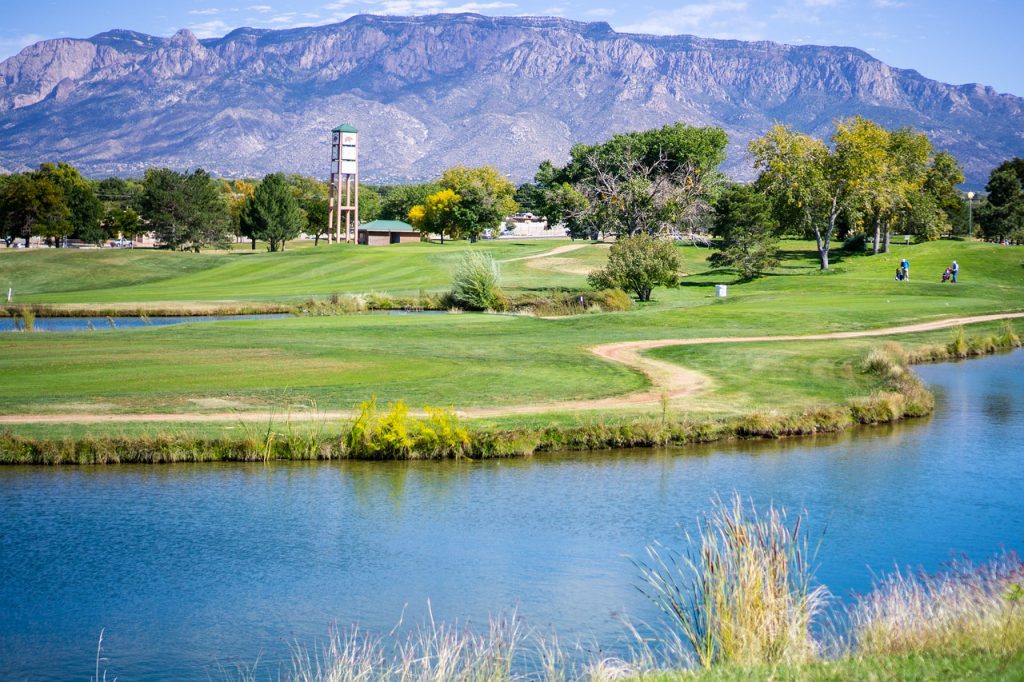 Gaining an understanding of the unique vibe and makeup of any city that you are potentially considering moving to is an essential component that should help to inform your overall decision. Depending on the individual, the characteristics of and opportunities in a larger city might appeal to them more than one of smaller stature, or vice versa. All and all, when it comes down to it the more you know about an area the better equipped you are to make a decision that best suits you.
Santa Fe, New Mexico's capital city, is actually the smaller of the two in question. Sante Fe boasts a total of 82,927 residents. Of those residents, 84.56% are White, 0.87% are Black, 1.28% are Asian, 2.11% are American Indian, 2.78% are of mixed race, and 8.35% identified themselves as belonging to an other race. A total of 54.4% are of Hispanic descent across all racial demographics.
The annual median household income in Santa Fe is approximately $40,392. The median income for a family living in the city is $49,705. When comparing the income ratio between males and females there is a slight disparity. On average, men earned a median income of $32,373 whereas females only earned $27,431 in a given year.
Delving a little deeper, based on data collected by Wallet Hub Santa Fe is the 70th most diverse city out of 501 measured in the United States. Its rankings across other categories include 56th for socioeconomic diversity, 105th for cultural diversity, 40th for economic diversity, 189th for household diversity, and 298th for religious diversity.
At 556,859 residents Albuquerque's population is considerably larger than Santa Fe's. The city is comprised of individuals that are 72.06% White, 3.28% Black, 2.6% Asian, 4.45% American Indian, 4.38% mixed race, and 13.2% denoted that they are of an other race. Cumulatively across all races, 47.9% indicated that they were Hispanic.
The annual middle-range income in Albuquerque is $38,272 which comes in slightly lower than Santa Fe's. The median income for a family is $46,979. In Albuquerque males also tend to earn more than women and the difference is more significant than in Santa Fe. The median income for male residents in Albuquerque is $34,208 and for females is only $26,397 per year.
Looking at Albuquerque from a different lens, Wallet Hub ranked Albuquerque as 78th most diverse in the nation. Albuquerque's specific stats are as follows: 177th for socioeconomic diversity, 101st for cultural diversity, 153rd for economic diversity, 101st for household diversity, and 239th for religious diversity. Despite Albuquerque being the larger city in terms of demographics, Santa Fe has the edge both in income and when comprehensively comparing each city's diversity.
CLIMATE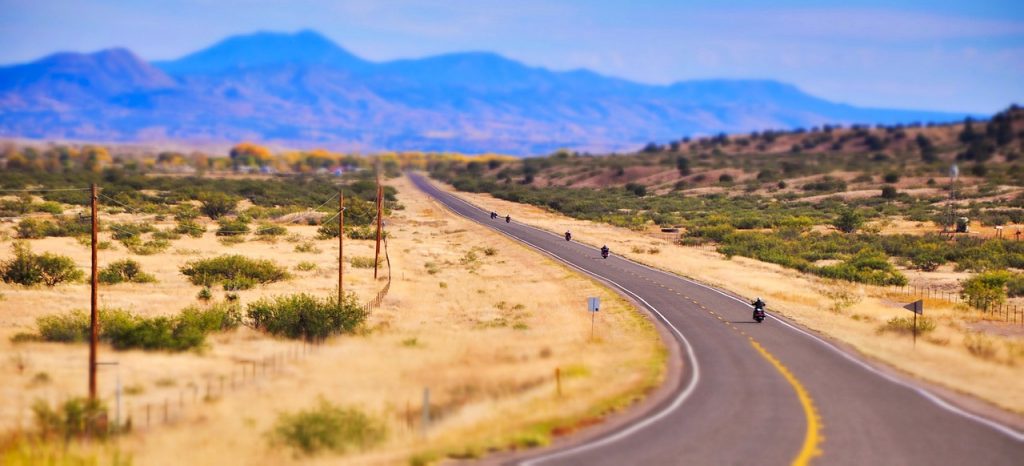 Both Santa Fe's and Albuquerque's climates might surprise you. According to the Koppen Climate Classification System, Santa Fe is classified as a subtropical highlands climate. Albuquerque falls into the semi-desert warm temperate category.
Sante Fe's unique climatological classification is because at 7,000 feet it sits at a much higher elevation than Albuquerque does. Santa Fe's coldest month is January when temperatures frequently dip to around 18 degrees and residents can expect to see about 26 inches of snowfall annually. However, even though the winters can be a bit nippy the summers are generally exceedingly pleasant. The high desert doesn't typically get much humidity, so the July high of 86 degrees feels very comfortable. If you live in Santa Fe you'll also be privy to about 283 days of pure sunshine, which does well to illuminate the deep blue hues of the desert sky.
Article continues below headlines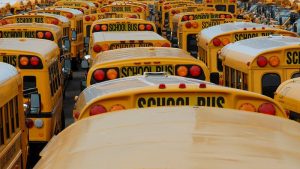 ---
Albuquerque's semi-desert warm temperate climate is actually not too far off the mark from what Santa Fe experiences. It too gets quite chilly in the dead of winter, with January lows bottoming out at around 24 degrees. Approximately 11 inches of snow will also make it to the ground every year. If you prefer your summers a bit hotter, then you'll certainly appreciate the 92-degree highs in July and August and adore the 280 days of blissful sunshine.
Overall, each city isn't overwhelmingly different from other in terms of climate. And if the sun is your main draw, you really can't go wrong with either one. However, if you prefer to avoid as much of the white fluffy stuff as you can, then perhaps Albuquerque might be more up your alley.
INDUSTRY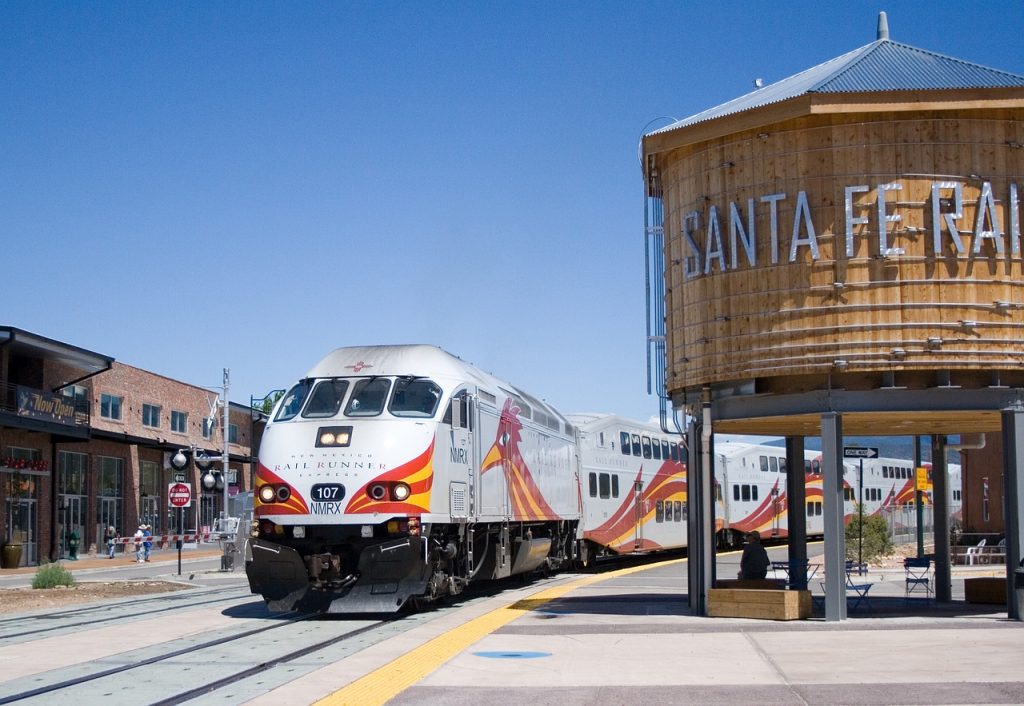 Industry and opportunity are plentiful in both Santa Fe and Albuquerque. Santa Fe's most lucrative and prevalent industries include those related to tourism as well as government, medicine, and the sciences. Tourism plays a big role in the economy of Santa Fe, thus many who are interested in or possess accredited degrees in history work for the city's museums, of which there are plenty. New Mexico Museum of Art, Museum of Contemporary Native Art, and Georgia O'Keefe Museums are all great employment options to explore. Additionally, Santa Fe is home to the Los Alamos National Laboratory, which is one of the largest research facilities in the United States. St. Vincent hospital is also one of the major employers located in Santa Fe.
Where Santa Fe shines in the sciences, Albuquerque does so in the world of technology. In fact, Albuquerque is situated smack dab in the middle of what is known as the New Mexico Technology Corridor. Hence, if you are looking to find an opportunity working in the tech field, Albuquerque is a great place to be. Especially, if you are looking to find tech positions that work closely with developing new measures to achieve great environmental sustainability. Other major employers of note in Albuquerque include Tempur-pedic, Kirkland Air Force Base, the University of New Mexico, and Albuquerque Public Schools.
CRIME RATE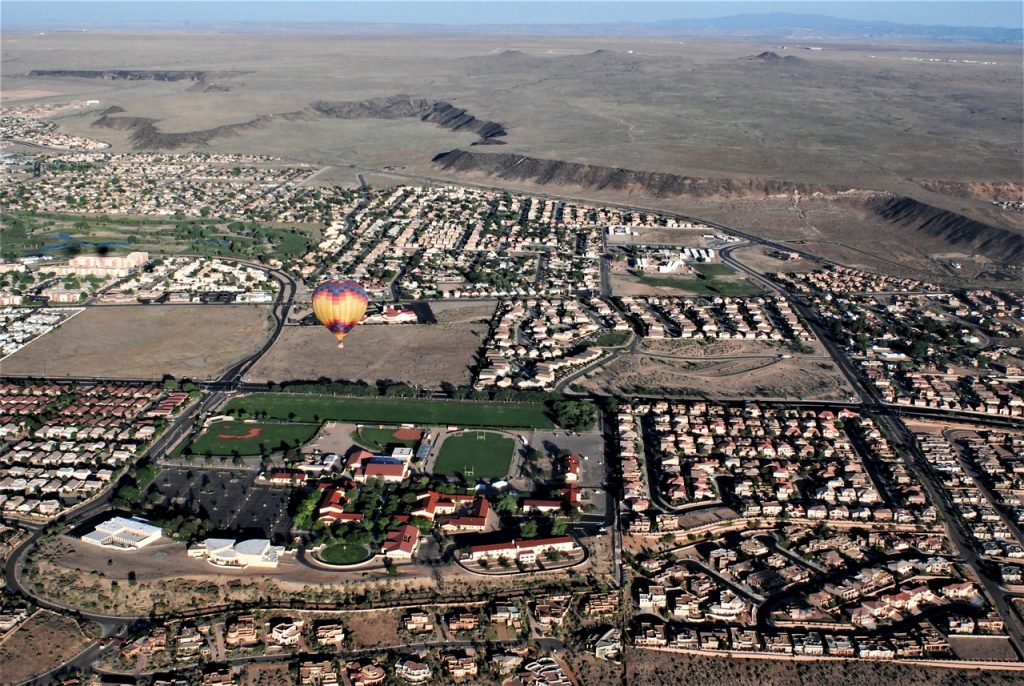 Learning the crime rates associated with a city that you looking to move to can end up being a deal-breaker depending on what you discover. That being said, it's always important to put those numbers into context and to realize that, especially with big cities, it's not always wise to make sweeping generalities based on figures alone. Meaning that cities are large and while one area's crime numbers may be in the red, another area in the city could be an absolutely wonderful place to raise a family. With that in mind, let's look at Santa Fe and Albuquerque.
According to data retrieved from the FBI via Area Vibes, Santa Fe reported a total of 2,160 crimes. Based on those figures Santa Fe's crime rate falls 8% below the national average. Of those crimes reported, 464 were classified as violent, which tallies in at 20% higher than is typical in the United States. The remaining total of 1,696 recorded crimes were categorized as property crimes which falls 13% below the country's mean.
Albuquerque's numbers are decidedly different than Santa Fe's. A total of 35,723 crimes were reported over the course of a year. Of those crimes, 7,552 were violent crimes and 28,171 were property-related infractions. The combined data equates to levels where total crime is 171% above the nation's average. Violent crime is a concerning 246% above average and property crime is 156% higher than what is typical. Going off of numbers alone, Santa Fe is hands down the preferable city. However, to reiterate, it's exceedingly important to do your due diligence before making a final choice.
COST OF LIVING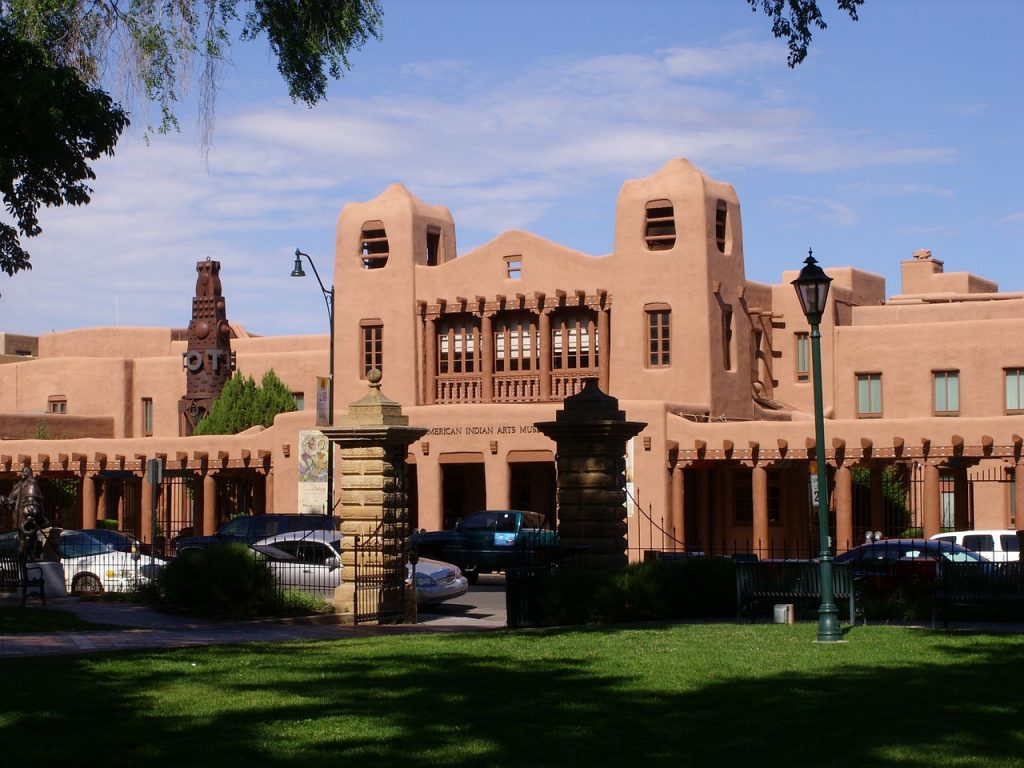 Cost of living is another one of those key factors that can really serve to sway one's decision in choosing to move to one locale over the other. Ultimately no person wants to live solely to work, they want to work so that they can live and enjoy life. Hence, finding a city that facilities this is of utmost importance.
The cost of living in Santa Fe presents at 2% higher than the national average. Attractively, what you pay in Sante Fe for goods and services is actually 14% lower than what you will typically find across the country. However, housing will run you 29% more overall. A nice 2-bedroom 2-bath apartment in Santa Fe will run you about $1525 a month. A decent-sized move-in ready home will set you back around $400,000. Considering the state of inflation at present, these prices are really attractive, especially in comparison to what it costs in some states situated on either coast.
Prices associated with living in Albuquerque are more attractive than Santa Fe's. Unfortunately, this is usually the case in areas that are plagued with high crime. Albuquerque's cost of living comes in at 2% below the nation's average. Goods and services will run you 3% less and housing will run 4% lower than the United States' mean. A nicely-equipped 2-bedroom apartment will set you back about $1100/month and a good-sized house sells for around $185,000. In terms of price, there really is no contest when comparing Santa Fe's to Albuquerque's.
LIFESTYLE & CULTURE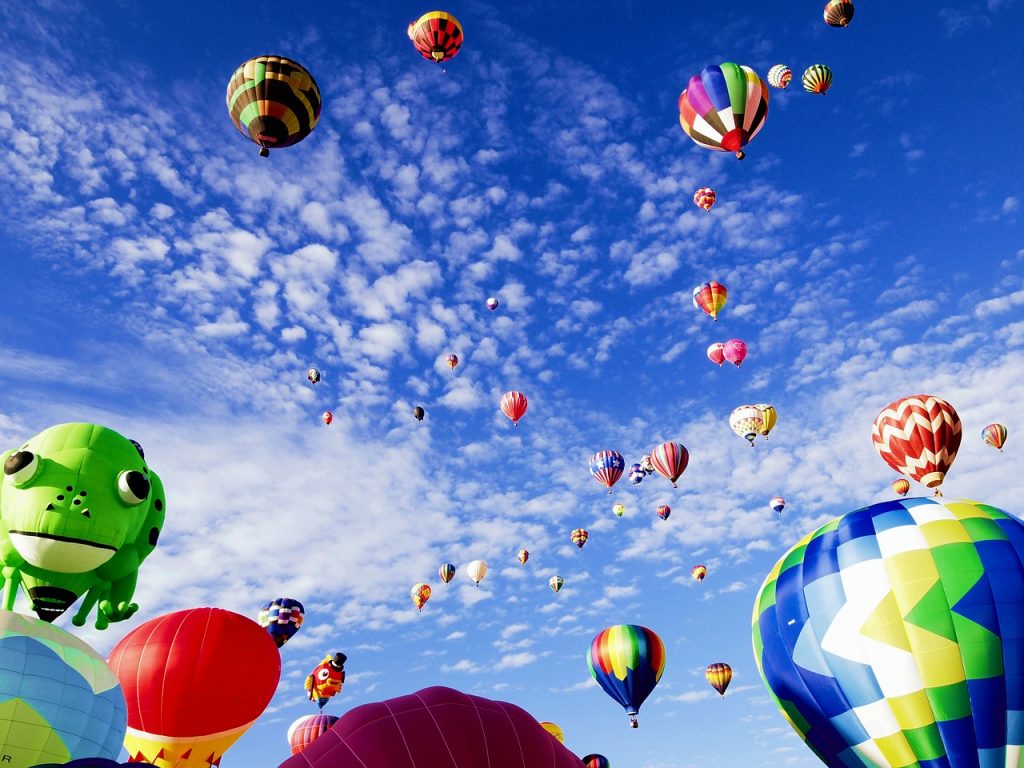 Santa Fe and Albuquerque are both brimming with vibrant cultural subsets and an almost limitless amount of things to do and see. In Santa Fe artists and those who appreciate fine artistry flock from regions far and wide just to gaze upon the works that line the walls of all the art galleries in Santa Fe. Canyon Road is where the majority of Santa Fe's art galleries are concentrated. The galleries here showcase works for a slew of different styles, most prominently Southwestern, Indigenous American, and various types of experimental art. SITE Sante Fe is an organization that has been working since 1995 to continuously bolster Santa Fe's fine art scene.
Santa Fe is also home to dozens of museums. It also boasts thriving music, dance, and opera scenes. The Santa Fe Opera, Santa Fe Chamber Music Festival, Lensic Theater, and Aspen Santa Fe Ballet are all spectacles worthy of experiencing and enjoying. Also, believe it or not, there is a thriving ski culture made possible by the nearby Sandia Mountains.
Albuquerque, because of its sheer size, is just chocked full of things to do and see, as well. Points of interest enjoyed by both locals and tourists alike include Albuquerque Biological Park, New Mexico Museum of Natural History and Science, and Old Town Albuquerque. Listening to live music is also a favorite amongst Albuquerque natives. Isleta Amphitheater, Tingley Coliseum, and Sunshine Theater all frequently host concerts. Perhaps what Albuquerque is best known for is its spectacular international Balloon Festival. During the festival, hundreds upon hundreds are hot air balloons are launched underneath the beautiful blue backdrop of Albuquerque's clear skies. It truly is a worthy sight to behold.
THE CONCLUSION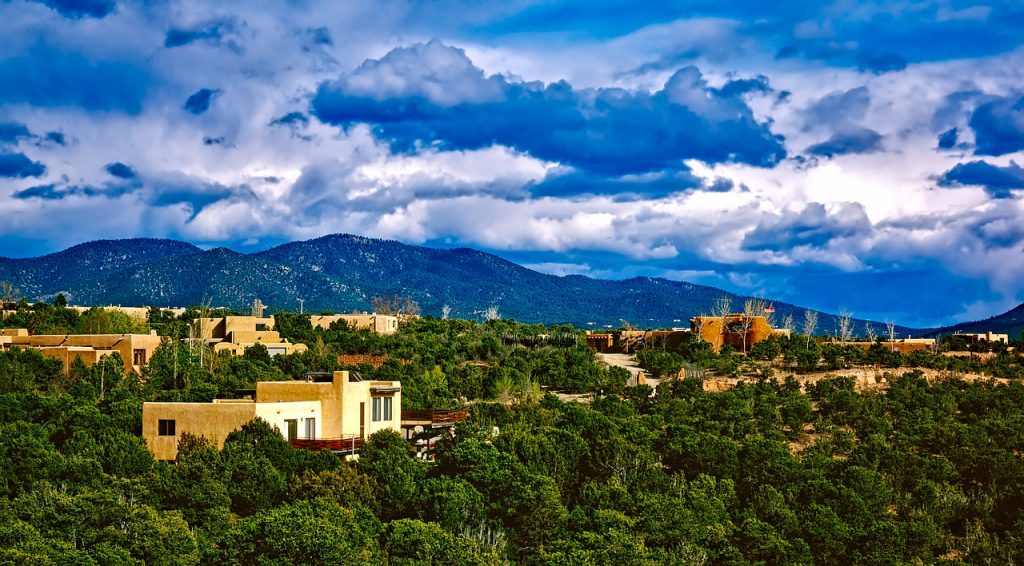 Sante Fe and Albuquerque are wonderful representations of the vast and sprawling state of New Mexico. They are defined by their dense cultural expression, their immense employment potential, and the natural beauty made possible by their high desert landscapes. However, when taking a hard look at the two, Santa Fe provides virtually everything that Albuquerque does with crime rates that are far lower. When it comes down to it, Santa Fe stands out as the better choice to live. That being said, deciding on a place to live is a personal choice and Albuquerque has its fair share of assets, too.