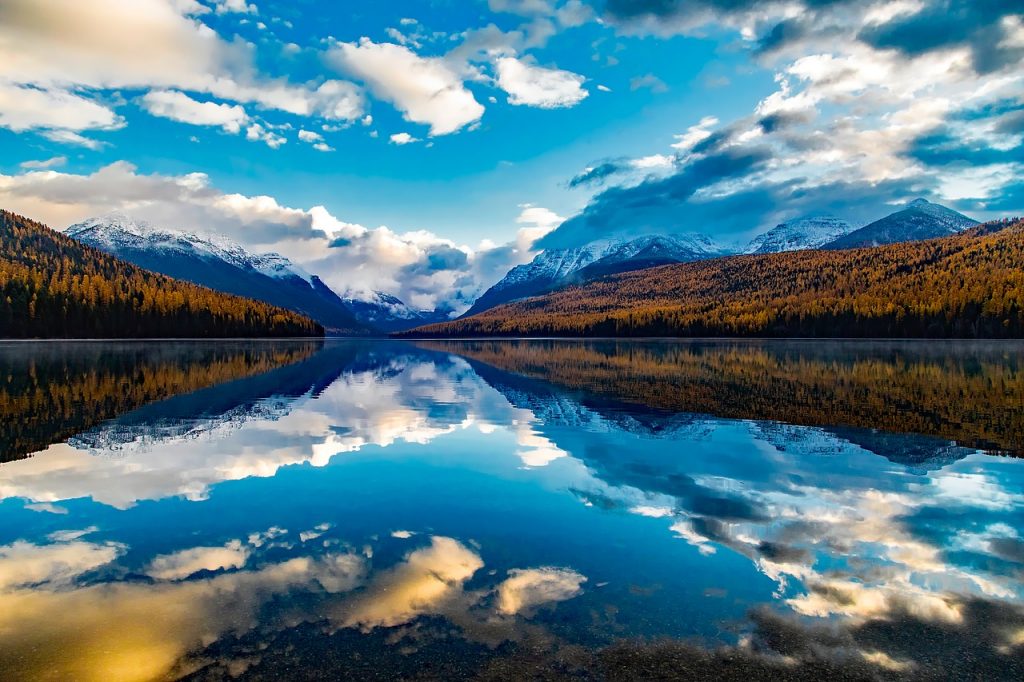 If a two-year-long and counting global pandemic has taught the world one thing, it's to appreciate the transiency of life and to grab hold of any opportunity before it's gone because you never know what tomorrow is going to look like. It reminded us all what living really means. It highlighted that being chained to a desk at a corporate office or living paycheck to paycheck all the while being miserable is certainly not it. What is living, however, is going out into the world and glancing upon the divine beauty that we often miss as we go about our day-to-day lives. What's living is to remember to take in nature and relish in the vibrancy it exudes. Truly living means taking time out and getting away to experience firsthand some of the most beautiful places in the world.
Whether you realize it or not, the United States happens to be home to some of the most awe-inspiring and geographically diverse places on the planet. From sandstone caverns and glacial fields to grandiose waterfalls and imposing mountain ranges, sublime splendor is all around us and just waiting to be appreciated. Hence, we put together a list of the most beautiful places in the US that will not only take your breath away, but give you pause as you try to comprehend the utter majesty that lays before you.
MAROON BELLS, COLORADO

Maroon Bells are two towering peaks that exquisitely encapsulate the sheer essence of the Rocky Mountains. Maroon Peak and Maroon Peak North tower 14,000 feet above the Maroon glacial valley below. The lake that lies at the base of these two titans was created over the course of 300 million years of weathering and erosion. Today that lake serves to accentuate the sheen that the sun blesses the two peaks with each day. They are some of the most photographed in the world because of just how beautiful they really are, however, the only way to truly appreciate these awe-inspiring mountains is up close and in person.
How To Get There & Where to Stay – The Maroon Bells is a beautiful place that is conveniently situated just 10 miles west of well-known Aspen, Colorado. The ideal way to gain access to the Maroon Bells vista is via bus. A public shuttle is available to grab from Roaring Fork Transportation Authority. It operates 7-days a week from Mid-June through the end of October every 20 minutes. Some notable lodging to check out includes 12 Oaks Parking, Annabelle Inn, and Aspen Meadows Resort. There are also plenty of quaint B&Bs and vacation home rentals in the area, too.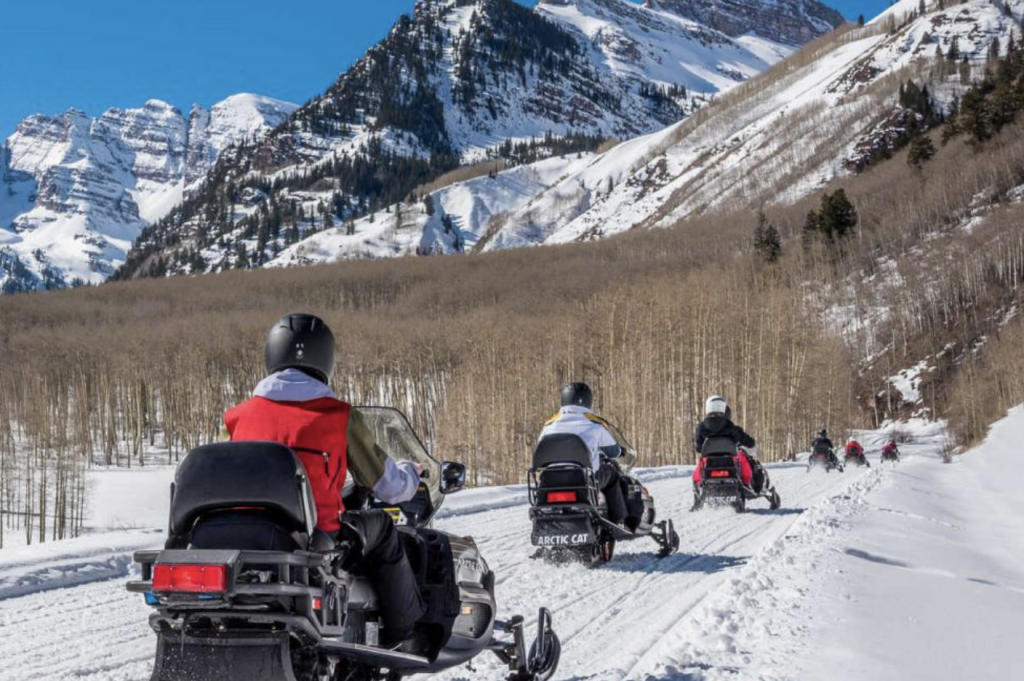 Things to Do – There are things to do in every season at this beautiful place. In the winter skiing and snowboarding are the prime activities. However, the region is also famous for its winter season adventure dining. Après Ski, Cloud Nine At Aspen Highlands, Pine Creek Cookhouse, and Sundeck Restaurant on Aspen Mountain are all must-eat-at adventure dining locations. Spring is known as the "secret season" in and around the Maroon Bells. This time of year is outlined by hiking, whitewater rafting, and fly-fishing. Spring is also an ideal time to check out the John River Sanctuary.
Summer is a great time to take an Aspen Mountain Gondola Ride or visit the Aspen Saturday Market. It's also a wonderful opportunity to travel along Independence Pass. Fall is inarguably the pinnacle time to visit the Maroon Bells and explore the region surrounding it. There is just something so magical about the way the colors of the fall foliage hug the twin peaks. It's almost as though they are being tucked in with a blanket made by mother nature before they settle down to take a nice long winter's nap.
THE WAVE, ARIZONA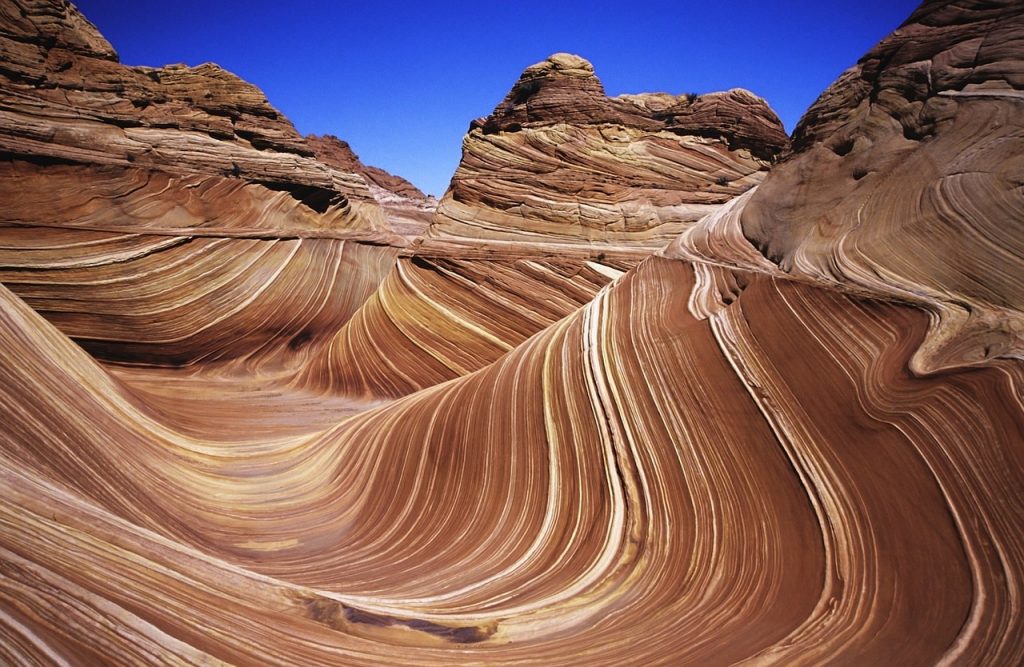 The Wave is not only a beautiful place, it is downright mesmerizing. Its sheer magnificence will leave your head spinning as you try to figure out just how this natural marvel was formed. The Wave is a captivating sandstone rock formation dating back to the Jurassic Age located within the Coyote Buttes on the Colorado Plateau. Its smooth undulating slopes are strewn in various shades of tan and brown which mimic that of, well, a wave.
How To Get There & Where To Stay – In order to visit The Wave you must obtain a permit. However, trying to get a permit and actually getting one are two very different things There are only 64 permits given out per day. Of those permits, 48 are given away via an online lottery in advance, and 16 of which are reserved for an in-person lottery. Be aware that thousands of people apply each day. That being said, if you happen to be one of the lucky few, reaching The Wave requires a 6.4-mile hike. Information about the hike and all permit pickups can be obtained at the Kanab Visitor Center, located at 745 Highway 89, Kanab, Utah 84741.
Some nearby hotels within driving distance of The Wave include The Cowboy Cabin at Paria River Ranch and Lake Powell Manor. There is also nearby camping at the Stateline Campground and White House Campground. If you are looking for a more posh lodging experience after a long day of hiking then the Flagstone Boutique Inn & Suites and the Canyons Boutique Hotel in nearby Kabab, UT are also great options.

Things to Do – The Wave is undeniably a beautiful place, however, the immediate region around it is also just as stunning. Additionally, most of the places around The Wave do not require a permit, so you can explore them at your leisure. Some of the most notable spots to check out include Antelope Canyon, Horseshoe Bend Overlook, and Lake Powell. Antelope Canyon Boat Tours also provide a great experience.
GLACIER NATIONAL PARK, MONTANA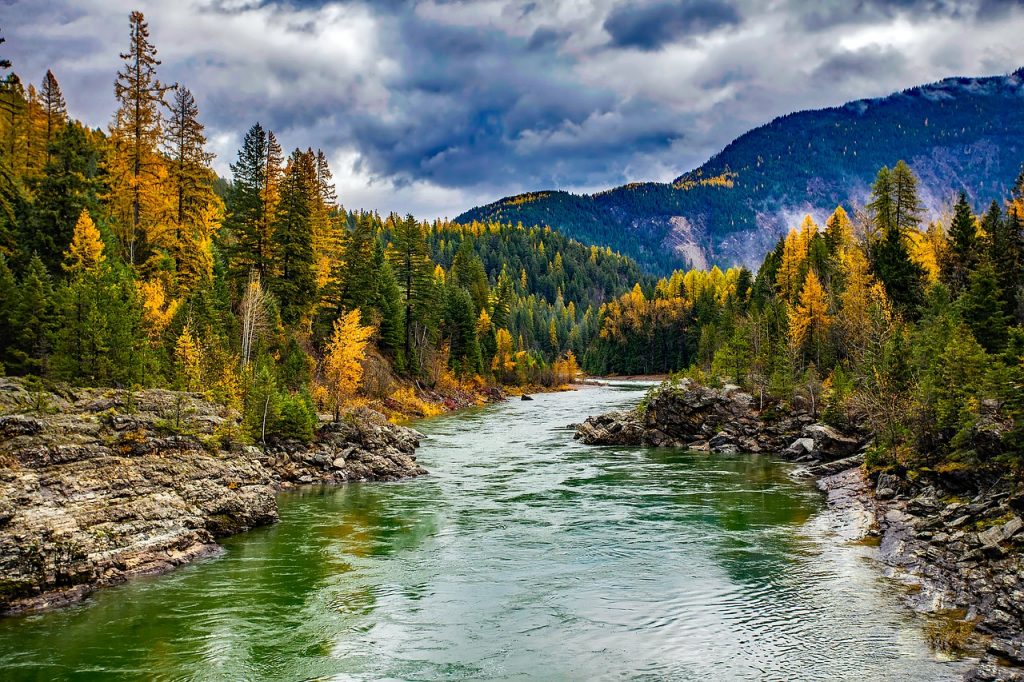 Glacier National Park is a beautiful place that is truly an expansive and illustrious sight to behold. It is comprised of prehistoric ice rivers, alpine meadows, forests, waterfalls, 25 glaciers, and more than 2,000 lakes. There aren't many roads in this vast natural paradise that encompasses over 1,600 square miles of unbridled nature. From wildlife to scenic vistas this national park is a treasure that should top everyone's bucket list.
Article continues below headlines
---
How To Get There & Where to Stay – The park is easily accessible via Glacier Park International Airport which sits only 30 miles to the west of this beautiful place and only 12 miles to the nearest town of Whitefish. There are a few main lodging options in and around the park. The Glacier National Park Lodges manages the Village Inn Motel, Lake McDonald Lodge, Rising Sun Motor Lodge, Swiftcurrent Motor Inn, and Many Glacier Hotel. The Glacier Park Collection operates the Apgar Village Lodge and Motel Lake McDonald. The Sperry Chalet and Granite Park Chalet are two backcountry options.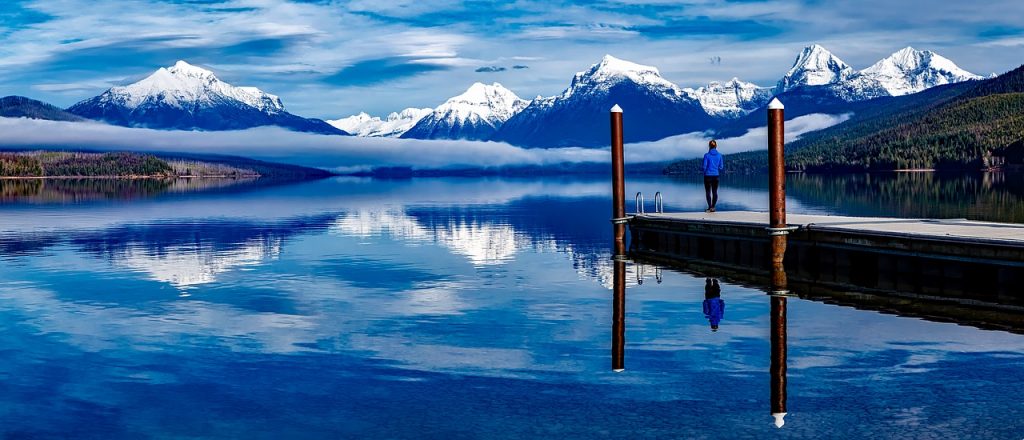 Things To Do – There are tons of outdoorsy things to do in this beautiful place. Cross-country skiing, river camping, wilderness camping, fishing, and boating are just a few of note. However, what the park is really known for is its unparalleled hiking trails. Lake McDonald, Many Glacier, North Fork & Goat Haunt, and Two Medicine are all must-traverse trails.
GRAND PRISMATIC SPRING AT YELLOWSTONE NATIONAL PARK, WYOMING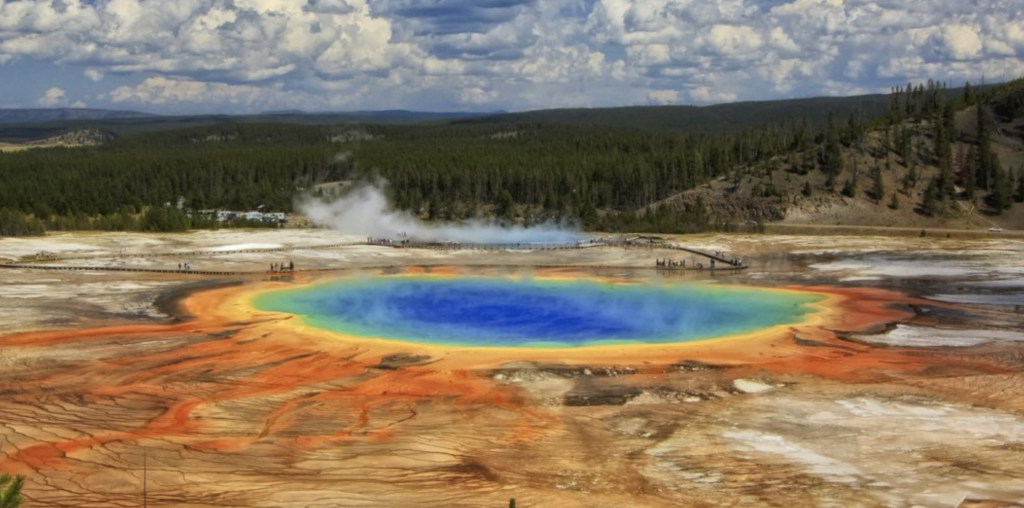 The Grand Prismatic Spring at Yellowstone is one of those beautiful places whose natural wonder has the ability to render one speechless. It is the largest hot spring in the United States and the third-largest in the world. The Prismatic Spring was named for its optical dispersion as it is comprised of white light that disperses into brilliant hues of red, orange, yellow, green, and blue. Its alluring blue center only adds to this spectacle's beauty and it is made possible by its sterility facilitated by its boiling temperature.
How To Get There & Where To Stay – The Spring lies within Yellowstone's Midway Geyser Basin and is reachable via a hiking trail in the Summer, Spring, or Winter. To access the trail you should park 1 mile south of Midway Geyser Basin at the Fairy Falls Parking Lot. There is a slew of hotels near the Midway Geyser Basin. A few notable ones include Key Inn West Yellowstone, Grey Wolf Inn & Suites, and Three Bear Lodge.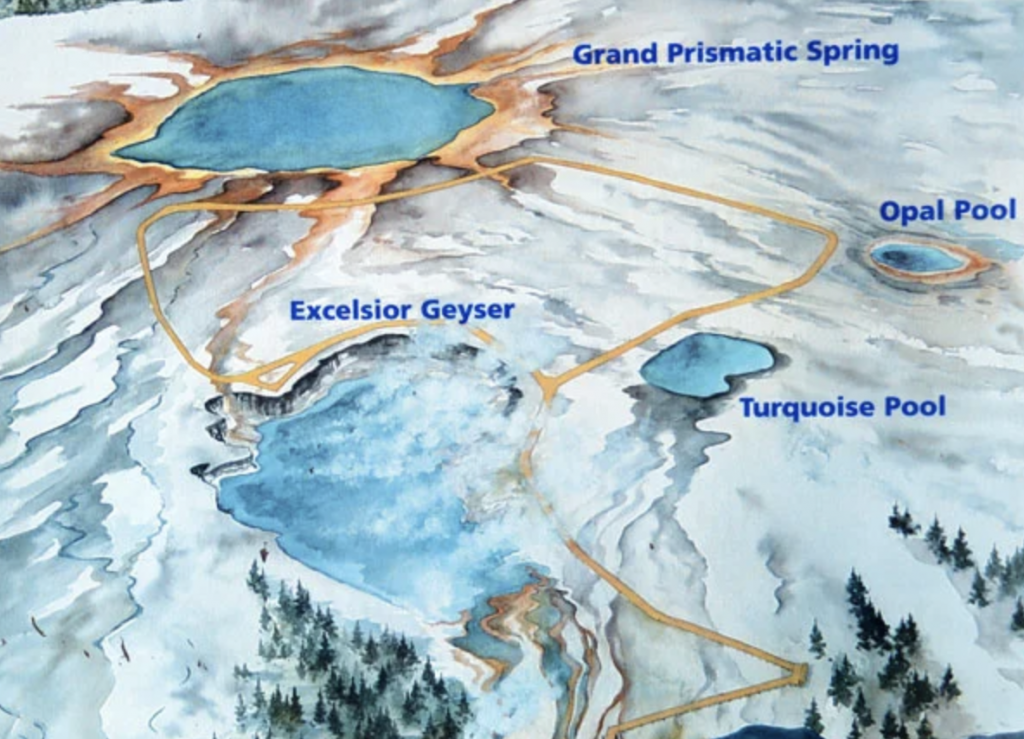 Things To Do – In and around this beautiful place there are actually a few smaller springs and pools to explore. Including the Excelsior Geyser, Turquoise Pool, and Opal Pool. Hiking, horseback riding, rock climbing, fishing, rafting, and watching for wildlife are some other popular things to dive into during your visit to Yellowstone.
NA PALI COAST, HAWAII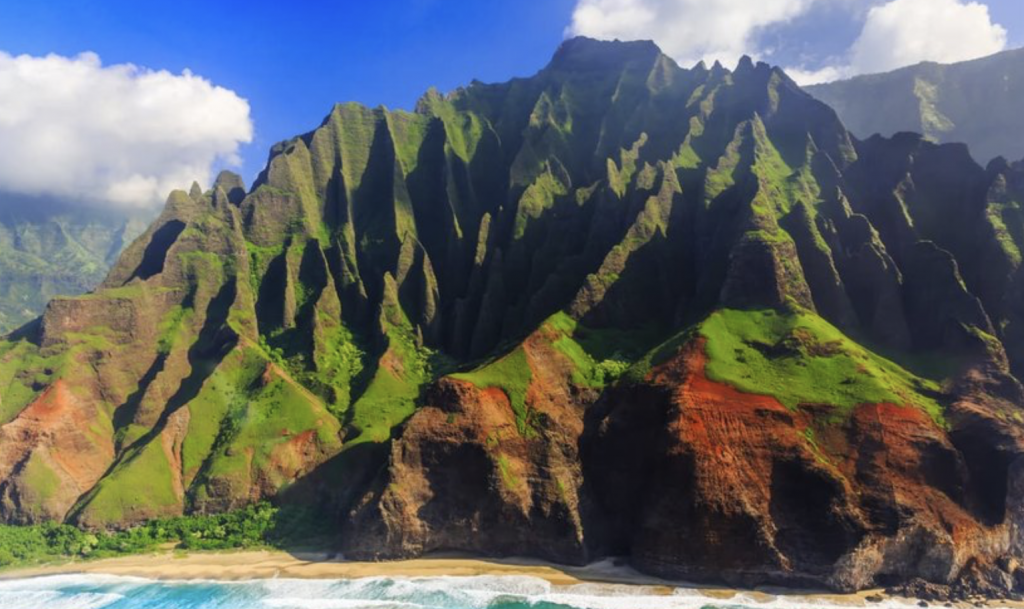 The cliffs or "pali" in this beautiful place are absolutely spellbinding. Aside from the novelty that the original Jurassic Park was filmed on location here, the area is sensationally and simultaneously captivating and awe-inspiring. NA Pali's steep terrain cascades towards the sky carving out splendid valleys rich with waterfalls, vegetation, and wildlife. Just being in the presence of this natural wonder is enough to humble you.
How To Get There & Where To Stay – Na Pali Coast is situated on the Hawaiian island of Kauai and you can get to it via land, air, or sea. There are helicopter tours available that will grant you amazing aerial views, boat tours that will take you along the shore, and you can always choose to embark on an 11-mile hike. Hanalei Bay Resorts and Club Wyndom Resorts both proved ample hotel options in and around the area of this beautiful place.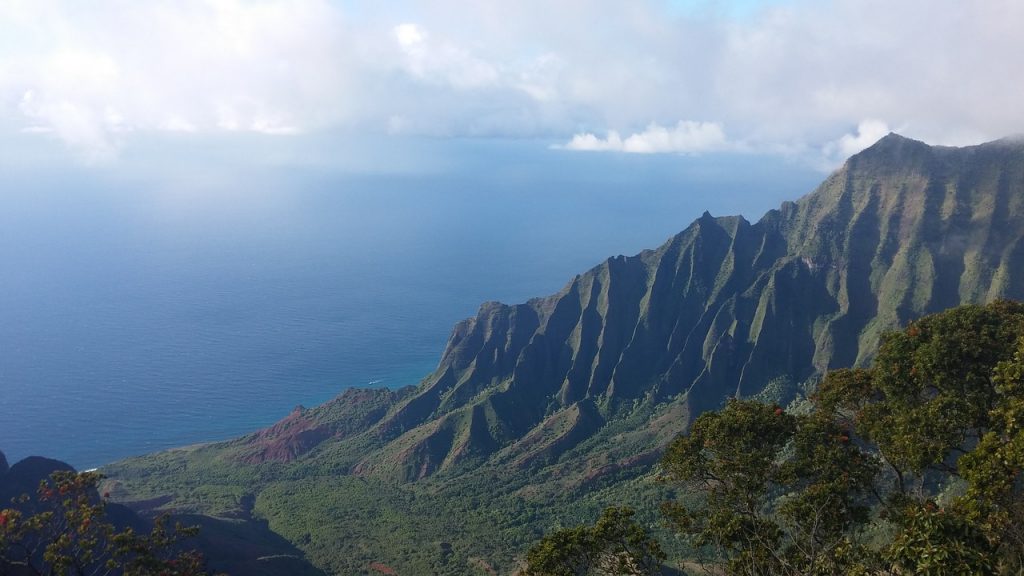 Things To Do – Hiking, camping, and boating along the glorious shores of Na Pali are all popular activities to partake in. However, simply laying out and enjoying the splendor of this natural setting on its pristine beaches is something that should not be overlooked. Mahaulepu Beach, Baby Beach, and Poipu beach are well worth experiencing.
TO CONCLUDE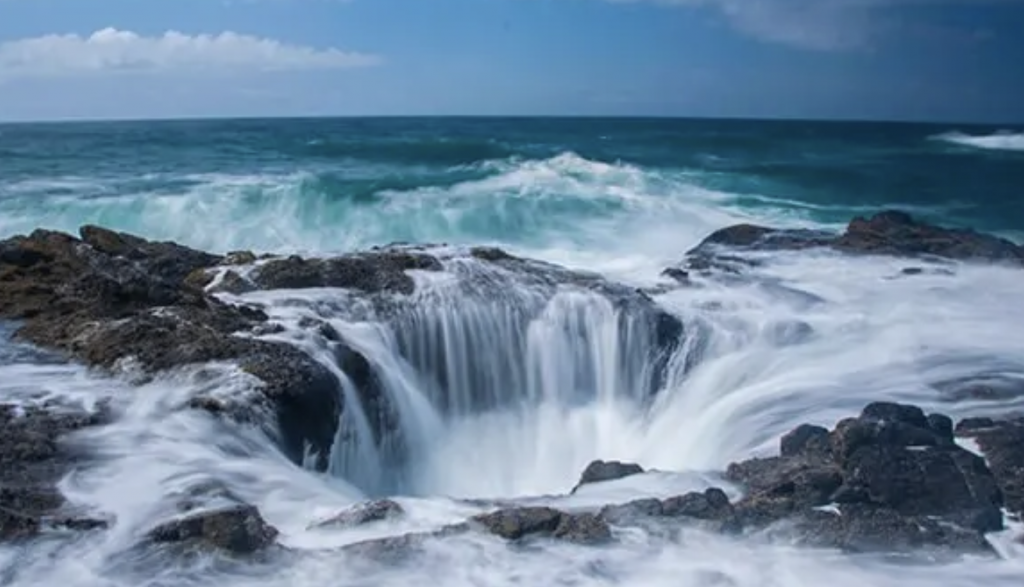 Our list of all the beautiful places above is really just scratching the surface. The United States is truly just brimming with an almost limitless amount of locations characterized by their natural beauty. Some that were just shy of making the list, but are still well worth taking a gander at include Niagara Falls in New York, Big Sur in California, Acadia National Park in Maine, The Palouse in Washington, Multonomah Falls and Thors Well in Oregon, and the Mendenhall Glacier Caves in Alaska. It's time to rediscover life and start exploring each and every one of these beautiful places.