Business travel looks completely different than it did pre-pandemic.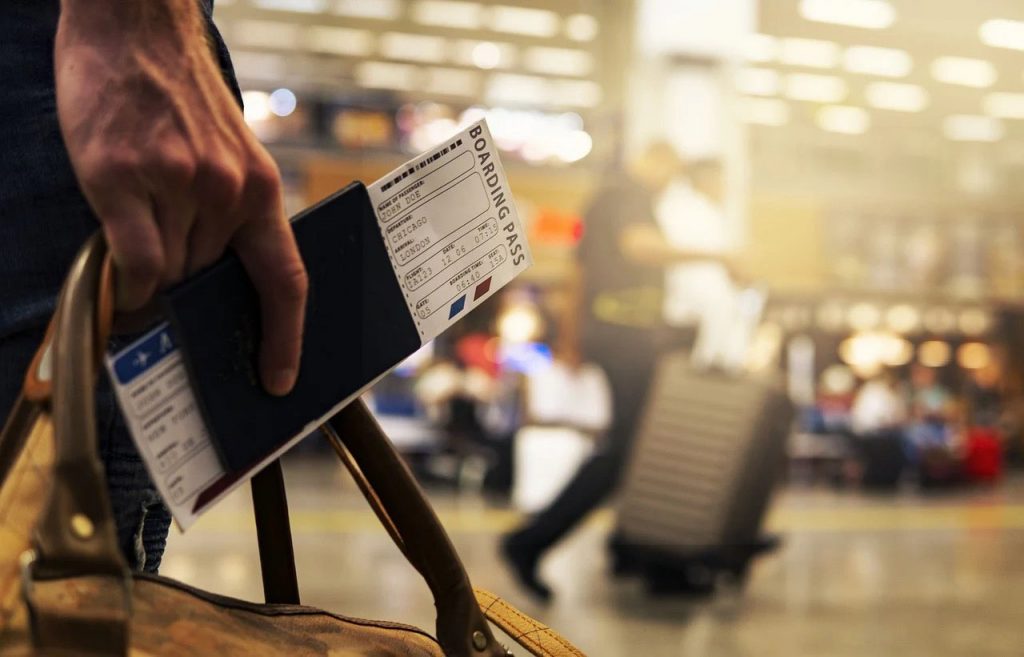 As mask mandates continue to lift, traveling from coast to coast has become more popular. Airlines are experiencing record-high traffic, with flight ticket purchases reaching figures closer to pre-pandemic days. Though recreational trips have been a massive part of the airline industry regaining its profits, business travel has also become relatively prominent in the last months. Work trips have occurred more frequently, with more people returning to their in-person office spaces.
For those who had offices, partnerships, and coworkers in other parts of the world, video conferencing software was the way to interact during the pandemic-ridden world. FaceTime, Zoom, and Google Meet were utilized to ensure international travel wasn't occurring and that employees were safely working in the comfort of their own homes. Now that COVID numbers have gone down and vaccine distribution continues globally, business travel is back on the table. For the first three months of 2022, business travel went up by 875%, far surpassing work trips booked in the end half of 2021.
Another trend that's popped up since travel has become more accessible is "bleisure" travel. This term, the combined words business and leisure, have become a part of the cultural lexicon for people who want to take trips for work and fun. Instead of the standard weekend or three-day work trip, more employees are booking longer stays internationally. Airlines are seeing an average of a four to seven-day business trip, probably an outcome of people missing out on leisurely traveling over the pandemic years. As more employees embark on business travel, airlines have noticed that more than a third of these bookings are extended, "bleisure" trips.
According to TripActions, five countries are receiving the most tourists making the business and pleasure trips. The UK, Spain, India, Canada, and Mexico are the top five visited countries right now, with many attempting to escape the mundanity of a two-year quarantine. All five of these countries have something unique to offer visitors, whether for work or play. Many of these counties experience high business travel rates due to their economic prosperity, international trading hubs, or relaxed travel policies.
The United Kingdom has received substantial business travel over the last three months. Many global companies have their headquarters situated in bustling London, attracting many employees to the European country. The excessive number of visitors in the last couple of months might also be due to the UK's relinquishing its COVID travel protocol. With no more travel restrictions, the United Kingdom has been experiencing a humungous jump in leisure and work trips that won't slow down anytime soon.
Mexico has also seen a jump in business travel that may accredit the country's highly lenient COVID policies. Since 2021, tourists could enter the country regardless of vaccination status, a protocol many countries implemented once vaccines allowed airlines to regain patrons. Unlike the UK, many tourists to Mexico were still working remotely but could do so in more luxurious places as soon as airlines reopened. Mexico experienced a rise in work-from-home travelers from distant countries, taking advantage of the remote working policies to explore other climates and nations.
---