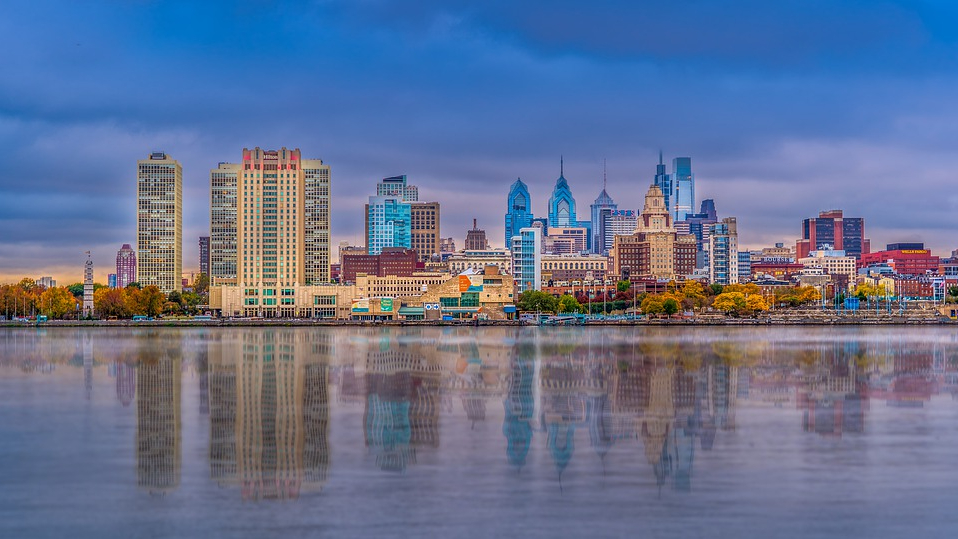 The City of Brotherly Love and the Steel City. Philadelphia and Pittsburgh are the two biggest cities in the state of Pennsylvania and both cities have a lot to offer for anyone wishing to call it home.
Philadelphia is world-renowned for its Philly Cheesesteaks, the Liberty Bell, and the Broad Street Bullies. Pittsburgh has its Three Rivers, 446 stunning bridges, and the Pittsburgh Steelers. Pittsburgh has a rich history of coal and steel while Philadelphia simply has history.
Philadelphia is the birthplace of the United States. It is where our Founding Fathers met, discussed, heavily debated, then formed a new country, one that lives by those same laws written down in 1787. Today, Philadelphia still holds on dearly to its rightful place in history by showcasing its rich heritage. This includes two of the most historic attractions – Independence Hall and, of course, the Liberty Bell.
Pittsburgh, on the other hand, probably has a history you were not aware of. The city is better known for its steel, but back in its early days, the city was key in becoming the industrial center for our growing nation. Coal mining and steel production gave Pittsburgh its reputation as being one of the toughest and most productive cities in the nation.
History aside, are these two cities worth calling home? They look to have much to offer – sports, history, food, fun – but is it for a visit, or would they be destinations where you could find your livelihood and a nice place to call your own?
The past and the present are well represented in Philadelphia and Pittsburgh. But what about your future? We are going to take a look at all walks of life in the two biggest cities in Pennsylvania and see how they shake out. They both have much to offer, but would it be enough for you to pack up your family and move?
CLIMATE
When looking at the location of both cities, they are pretty much separated by the entire state. Pittsburgh is located on the far western side of the state while Philadelphia enjoys the east, located closest to New Jersey and New York. 305 miles separate the two cities.
As far as weather goes, one would think with both cities residing in the same state their climates would mirror each other. They don't. Not by a long shot. Philadelphia's location closer to the eastern seaboard has much to do with their weather while Pittsburgh's sitting on the Three Rivers plays a big part in the weather they see.
The first thing you should know is that both cities do get cold, especially Pittsburgh. So, if a move is being considered, cold weather should be something you desire, because you are going to get a lot of it. The second thing you should be aware of is that both cities have their fair share of humidity in the summer, though Pittsburgh is much less humid than Philadelphia.
If Sun is your thing, Pittsburgh may not be a destination for you. The U.S. average of sunny days sits at 205. In Pittsburgh, they average 160 a year. That is a hard pass right there. Philadelphia enjoys a much sunnier disposition as they average 207 sunny days a year.
Let's talk about the summer heat. July is typically the hot month for both cities and in Philadelphia, their average high is 87 degrees. Pittsburgh is a bit cooler, with their July high averaging around 83.5 degrees. Much more mild summer climate in Pittsburgh.
The cities winter's is where you will see some big differences. Both cities get cold, as mentioned. January is the coldest month with Philadelphia's average right around 26 degrees. Pittsburgh in January will average around 21 degrees. Burrrr. The rain numbers are quite different as well. Philadelphia averages 47.2 inches of rain per year while in Pittsburgh, you will see an average of 38.3 inches. The numbers flip-flop when it comes to the white stuff, though. Philadelphia only averages 13 inches of snow per year while Pittsburgh socks it to you with almost 28 inches of snow.
The lesson to be learned here is you better like cold weather.
DEMOGRAPHIC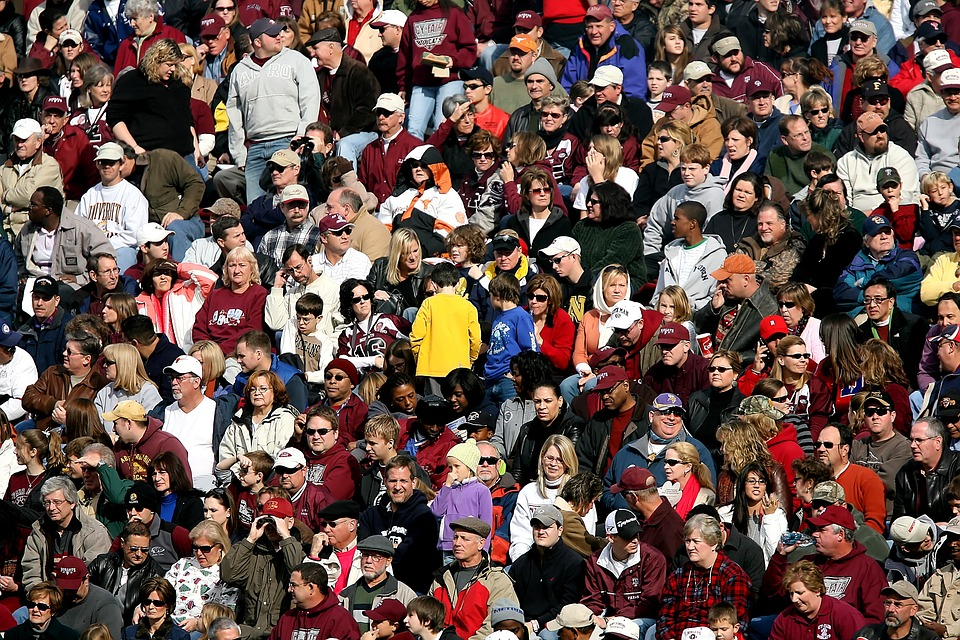 Philadelphia is by far the largest city in the state. Pittsburgh is by far the second-largest city in the state. The difference, though, between number one and number is nearly three times.
Philadelphia boasts a population count of almost 1.6 million residents while Pittsburgh sits barely under 300,000. In fact, census numbers show that Philadelphia's population is slowly rising while Pittsburgh's population is in a decline.
If a diverse population is what you seek, then Philadelphia is your city. According to the U.S. census, Philadelphia is made up of 40.7% Caucasian, 42.1% African American, 7.2% Asian, and 14.7% Hispanic. Of course, they have everything in between as well. All walks of life are very well represented in Philadelphia.
In Pittsburgh, their numbers aren't as diverse. In their city you will see 66.8% Caucasian, 23% African American, 5.8% Asian, and 3.2% Hispanic.
On top of taking a peek behind the population curtain to see a particular city's make, we also like to look at the different aspects of diversity with the city. WalletHub breaks this down in measurements like socioeconomic, cultural, economic, household, and religious diversity and then ranks them based on specific criteria within each.
501 cities were ranked and Philadelphia ended up as the #91 most diverse city in America. Their scores in each individual category looked like this: Socioeconomic diversity (290), Cultural diversity (95), Economic diversity (402), Household diversity (299), and Religious diversity (152). Each number in parenthesis tells where Philadelphia ranked in each category versus the other 500 cities.
Pittsburgh's numbers, unfortunately, are not as good. Overall, WalletHub has the Steel City ranked as the 246th most diverse city in the U.S. Their numbers looked this way: Socioeconomic diversity (201), Cultural diversity (273), Economic diversity (480), Household diversity (383), and Religious diversity (100).
If you're curious, the top three cities considered the most diverse in the nation based on the above criteria are Houston, TX; Jersey City, NJ; and New York, NY.
INDUSTRY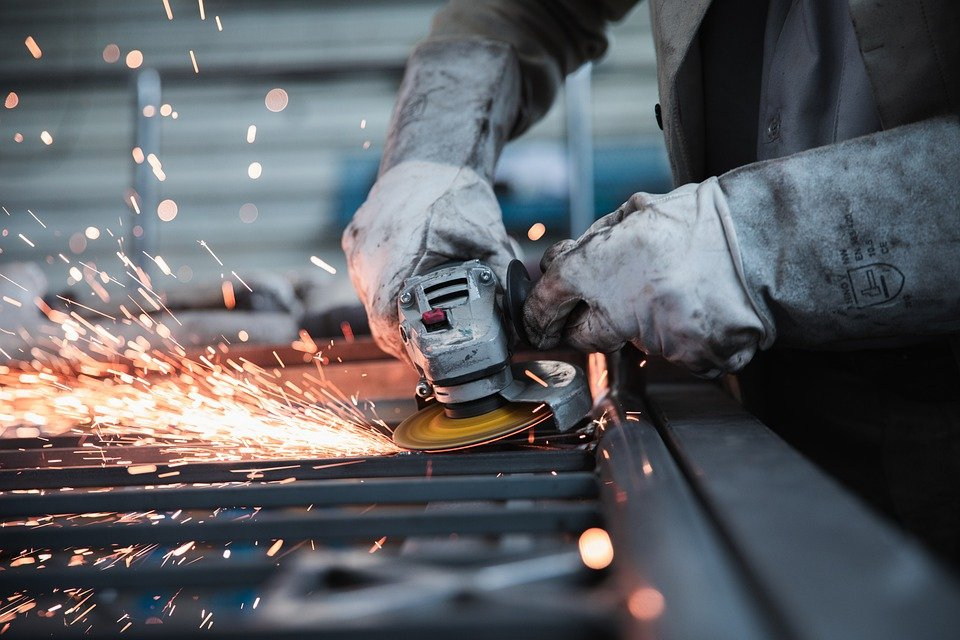 It's a buyers' market, so to speak when it comes to jobs across the country. The pandemic, its mandates, and a country filled with workers discovering their worth have opened up many opportunities for our nation's workforce. Philadelphia and Pittsburgh are no different.
Article continues below headlines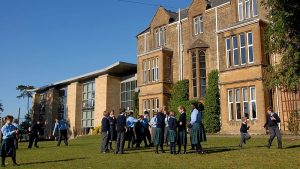 ---
With Philadelphia a major hub and the largest city in Pennsylvania, jobs can be found. While the City of Brotherly Love leans heavily on its rich history and cultural landscape, they have a number of Fortune 500 companies offering services as well as a new crop of cutting-edge tech companies bringing the city into the 21st century.
Of the Fortune 500 companies, Philadelphia has 13 listed in 2021. The top names include AmerisourceBergen, Comcast Corp., DuPont, Lincoln National Corp., and Corteva. But those aren't the only big businesses in the city. They also have Lockheed Martin, Day & Zimmerman, Clarivate, GoPuff, and Odessa Technologies.
If you are looking for other lines of business, Philly has those as well. You'll find Amazon, Walmart, and Apple. You will find school districts and colleges and you'll also find a large selection of restaurants and bars.
You will find much of the same in the Steel City, just on a smaller scale. Pittsburgh does have its share of Fortune 500 companies to offer employment. Seven companies found themselves on the Fortune 500 and they include PNC Financial Services Group, PPG Industries, Howmet Aerospace, Inc., United States Steel Corp., Alcoa Corp., WESCO International Corp., and Westinghouse Air Brake.
Of course, Pittsburgh also has the restaurant scene and the bar scene. They also have regulars such as Amazon and Walmart. The University of Pittsburgh Medical Center is a great place of employment as is The Kraft Heinz Company.
Jobs will not be much of an issue when looking at both cities. The only thing that would be a possible hang-up is one's desire to obtain gainful employment.
CRIME RATE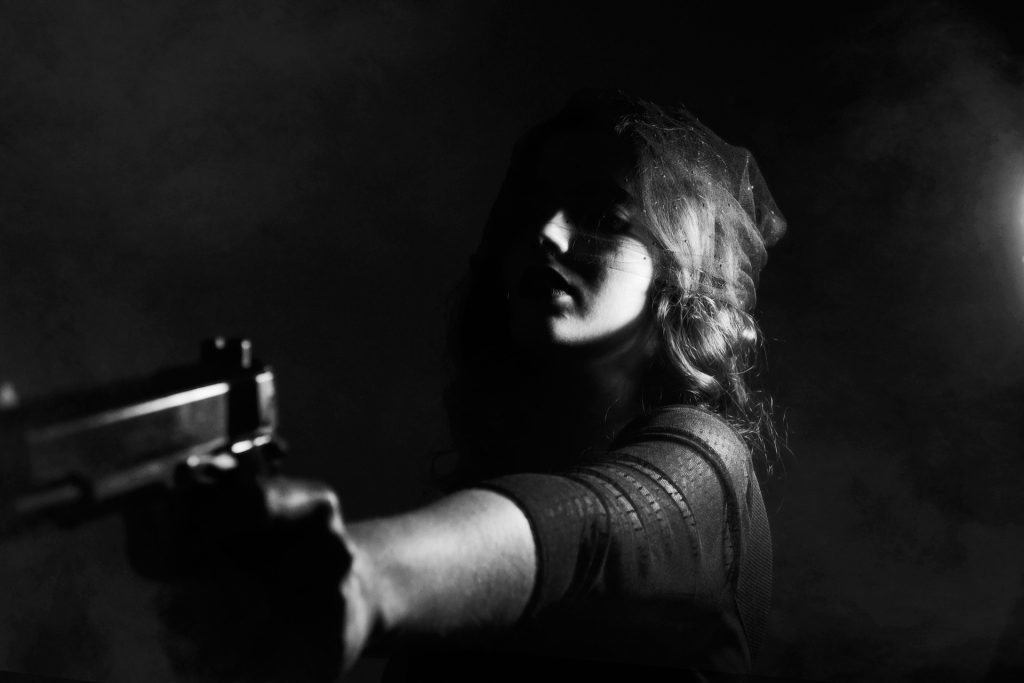 Big cities are usually accompanied by big crime. Unfortunately, both cities fall into this category. Now, whether this is a deal-breaker all comes down to you.
Let's tackle Philadelphia, as it is the biggest city in the state. While Philadelphia benefits from its location and also being the largest city, those two things can also be a detriment when looking at crime rates. According to Neighborhood Scout, the Philly crime index was a 9. Unfortunately, the lower the number, the worse the crime rate. 100 would be the best number a city could hope for.
Philadelphia reported a total of 60,750 crimes. Of those, 46,317 were property crimes. Property crimes include burglary, theft, and motor vehicle theft. Violent crimes reported hit 14,433. These include murder, rape, robbery, and assault. AreaVibes says Philadelphia's crime rate is 71% higher than the national average. Property crime is 58% higher, and violent crime is 134% higher than the nation's average.
Pittsburgh can't boast a much better record. Neighborhood Scout gives Pittsburgh an 11 crime index rating, making it safer than only 11% of big U.S. cities. They reported 10,552 total crimes. 8,777 were property crimes and 1,775 were of the violent variety.
AreaVibes reports that Pittsburgh's crime rate is 53% above the national average. Property crime is 54% higher while violent crimes are sitting at 49% above the national average.
Take these numbers into consideration when looking at relocation. While they don't reach some alarming crime rate numbers we've seen in the past, they are still well above our national averages.
LIFESTYLE & CULTURE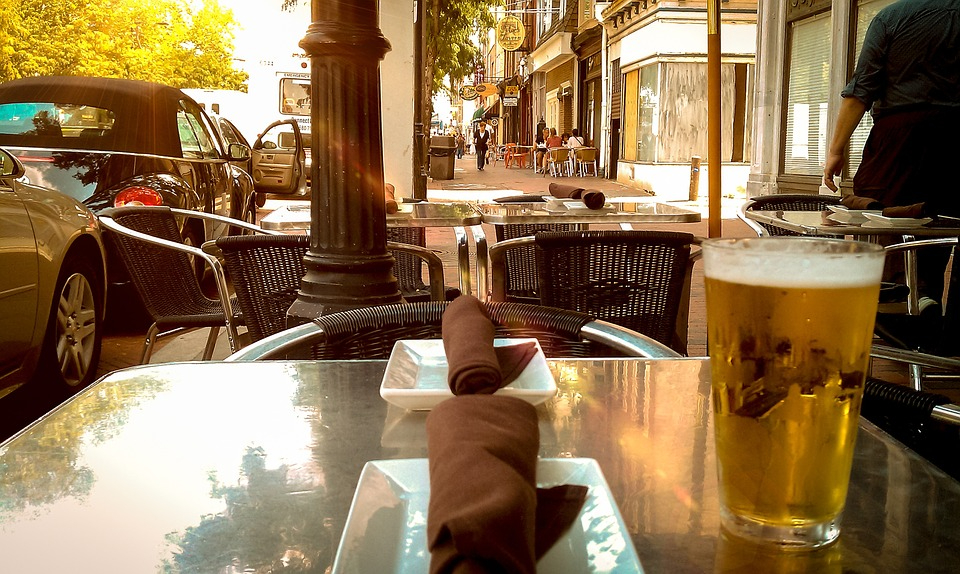 You can't mention "culture" and not think of Philadelphia. History alone tells you all you need to know about the city. As one of the 13 original colonies, Pennsylvania is rich in history with Philadelphia leading the way. Already mentioned are the Liberty Bell and Independence Hall, but one more thing worth mentioning is Philly Cheesesteaks. Best in the world.
Along with the history of the city, Philadelphia also boasts four professional sports teams. They have the Philadelphia 76ers for basketball, the Philadelphia Eagles for football, the Philadelphia Phillies for baseball, and the city built its tough reputation on the Broad Street Bullies – the Philadelphia Flyers – for hockey. All four teams enjoy a rabid fanbase.
True, Philly cheesesteaks are the backbone of the Philadelphia food scene, but that is not all they offer. The diverse nature of the city allows them to offer foods from the many different walks of life seen in the city.
If you are bringing a family to the city, they have great options. Sesame Place is a great theme park aimed at the little ones. There is also Smith Memorial Playground and the Philadelphia Zoo.
Pittsburgh may not be as eclectic as its bigger brother, but it too enjoys a wonderful history and food scene. The city is built on the confluence of two rivers that create a third, hence the title "Three Rivers." The city is surrounded on one side by the Allegheny, the other side by the Monongahela, and those two form the Ohio River.
The city is famous for its bridges (446 in total). If you are a family looking to relocate, there is plenty to do for kids as well. The Pittsburgh zoo is always a fun time as is the Children's Museum of Pittsburgh. If you are an adult looking for your entertainment in the Steel City, they too have a few professional sports teams they are rabid over.
If you love baseball, the Pittsburgh Pirates will be your team. They are almost as passionate about hockey as Philly, the Penguins are Pittsburgh's team. But without a doubt, the crown of their sports scene is the Pittsburgh Steelers. The team has always represented the toughness of the city and their numerous Super Bowl victories have made them popular not only in the state of Pennsylvania but across the country as well.
Also, the more adult-oriented nightlife is big in both cities. Philadelphia enjoys a more diverse selection of bars and restaurants, but Pittsburgh has a wonderful selection as well.
COST OF LIVING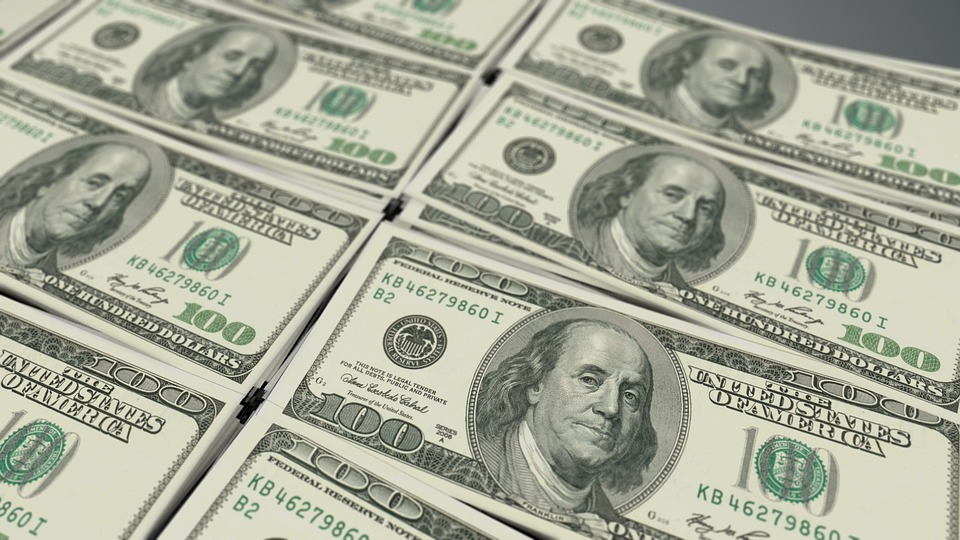 As expected, you are going to find your cost of living better in the smaller city than in the larger one. When you compare them, though, you are going to see that in the grand scheme of things, both cities can be quite reasonable.
According to Nerdwallet, Pittsburgh sees a 9% drop in price when it comes to apartment rentals. A normal 2-bedroom apartment's median price is $1,277 a month. In Philadelphia, the same 2-bedroom apartment will run you on average $1,476 a month. Not bad.
If you are willing to shell out some money for a home purchase, you will also see that the median prices are not bad. A 3-bedroom, 2-bath home in Pittsburgh will set you back at around $385,400. This same home in Philadelphia will cost a little over $419,100. Again, looking at some of the bigger cities across the nation, these prices are actually very reasonable.
Home prices and apartment rentals are not the only things worth considering though. You have your utility costs, which are a virtual wash. You also have food costs and entertainment costs that see Philadelphia as the more expensive.
THE CONCLUSION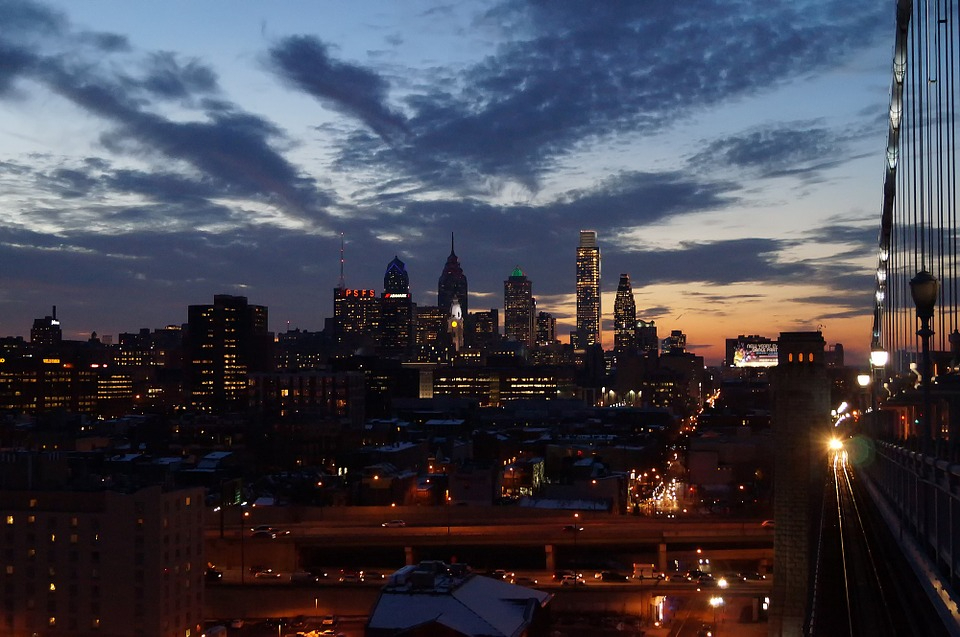 Two cities built on a tough reputation. Their exteriors resemble that but looking inside, you will see both cities warm (except for the weather) and accommodating.
The bigger city has much more to offer, but that is to be expected. Historically, Philadelphia is the city that started it all for us as a nation. Location-wise, Philadelphia also enjoys a quicker shot to the ocean as well as the Big Apple.
The job market is attractive in both cities, though the sheer size of Philadelphia offers more choices. Also, the eclectic nature of the city allows Philadelphia to enjoy more options in food and entertainment.
Ultimately, it is going to come down to personal preference. Bigger isn't always better, but it does offer more choices.