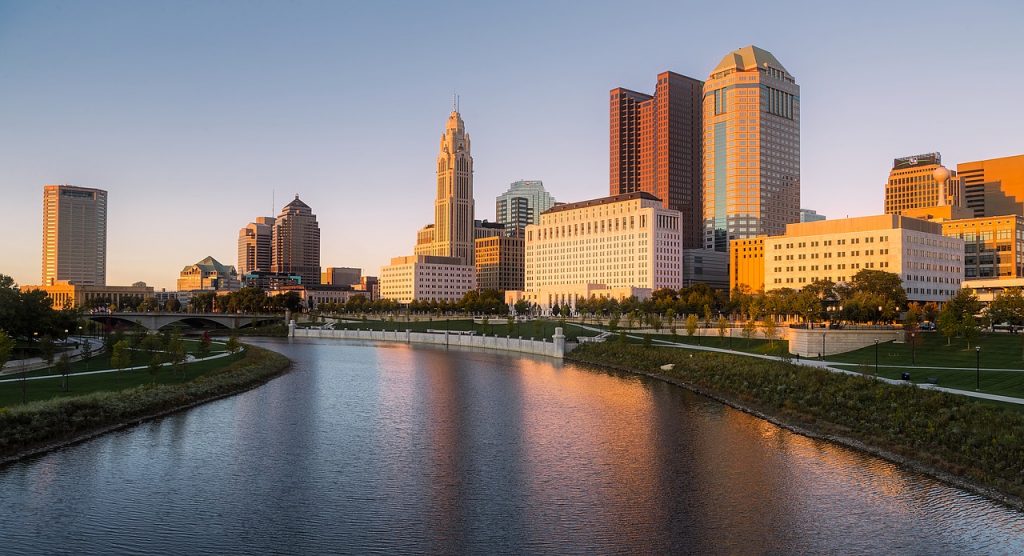 You've searched and searched and so far, haven't found a place that you feel you can call home. You've looked out west in the northern California cities of San Francisco and Sacramento, you've looked down south in Texas, you've tried the Florida panhandle, and you've even gone so far as to see what you can get for $300,000 in New York or New Jersey. Maybe it's time you look to the Midwest for your answer. More specifically, Ohio and two popular cities within the state – Columbus and Cleveland.
We know what you're thinking, Cleveland? For some reason, the name has always given off an unpleasant vibe, but does it truly deserve the bad reputation? There are plenty of things to do in the city, it can be quite affordable, and if you don't mind snow and cool temperatures, Cleveland may actually suit you.
Columbus, on the other hand, is the state's capital. It too has plenty of options when it comes to entertainment and leisure, and like Cleveland, it can be very affordable there as well. Both cities offer similar weather with the 140 or so miles that separate them, though Cleveland's location on the shores of Lake Erie can be both a blessing and a curse.
Columbus, though, has its origins tied to Christopher Columbus (which we will discuss in a bit) though they may not be as deep as you might think. The city's name has sadly been a constant worry for the state and its residents.
So, let's put Columbus up against Cleveland and see which Midwest city comes out on top. Perhaps this will help you decide if the Midwest should be on your list of destinations.
CLIMATE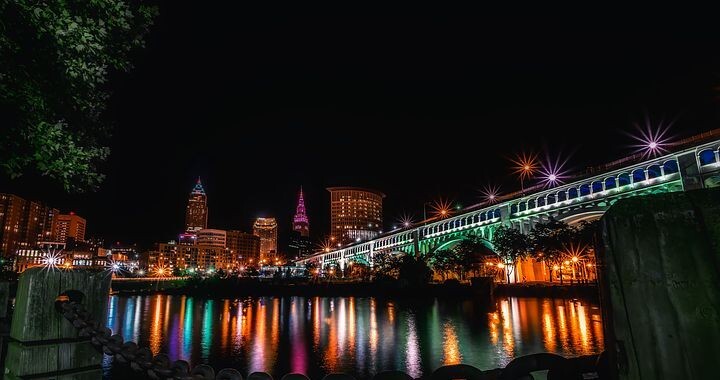 Weather is always a big factor when considering a relocation or even a vacation. If Columbus or Cleveland is in your upcoming plans, you won't see much difference between the two cities.
Neither city gets especially warm in the summertime. With Columbus a solid 150 miles from the shores of Lake Erie, you will find summer temperatures a bit warmer than you would in Cleveland. July is the warmest month in Columbus and will see a high of 86 degrees.
Cleveland offers a milder climate as the lake keeps things cool. In July you will get temperatures that soar to a little over 82 degrees, with summer nights cooling off tremendously to make for nice Cleveland evenings.
If you are thinking about either city then you must be a fan of cold, dreary, and snow. This would be the best way to describe winters in Ohio. Both cities go low in the winter as they see lows average 21 degrees. Of course, Cleveland gets the added blast of cold air coming off the lake, making some Cleveland days rough, to say the least.
In terms of the wet stuff, Columbus averages almost 40 inches of rain per year while Cleveland takes in 38 inches. Where they truly differ during the winter is in the snow department. Columbus gets its share with a 22-inch average, but Lake Erie has a major effect on Cleveland as it helps the city bring in 54-inches of the white stuff per year.
Sun won't be your friend, regardless of the season. Columbus averages a measly 178 sunny days a year while Cleveland offers an even more pitiful 166 sunny days. The U.S. average is 205 and as a reminder, we have 365 days in a calendar year.
Article continues below headlines
---
Columbus or Cleveland will definitely test your ability to handle winter. Be sure to have a supply of winter coats, mittens, scarves, and knit hats available.
DEMOGRAPHIC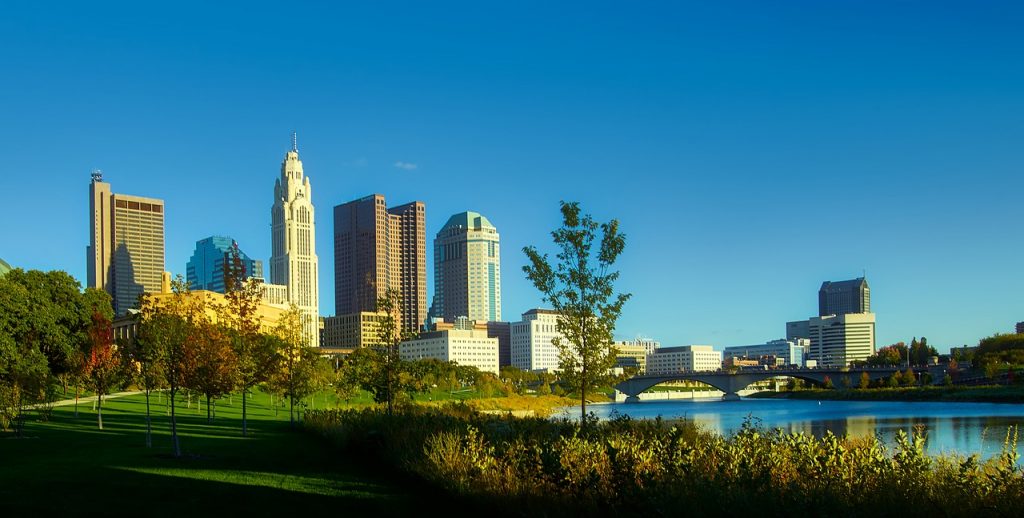 If you are thinking that because Columbus is the capital of Ohio it should also be the bigger city of the two, then you are completely correct. Columbus has almost 900,000 residents that call it home while Cleveland is only at 382,000.
Each cities population offers a diverse mix of people. According to the U.S. census, in Columbus, 58.6% are Caucasian, 29% are African American, 5.8% are Asian, and 6.2% of the people are Hispanic.
In Cleveland, diversity is just as prevalent, if not more, 40% are Caucasian, 48.8% are African American, 2.6% are Asian, and nearly 12% are Hispanic.
WalletHub offered a better breakdown of each city's diversity with measurement rankings that include socioeconomic, cultural, economic, household, and religious diversity. They took a look at 501 big cities across the nation. Columbus, overall, was ranked 180. Their scores look like this: Socioeconomic diversity (161), Cultural diversity (174), Economic diversity (272), Household diversity (116), and Religious diversity (330).
By comparison, Cleveland ended with a total ranking of 267. Their numbers were: Socioeconomic diversity (493), Cultural diversity (182), Economic diversity (232), Household diversity (374), and Religious diversity (110).
Over the past number of years, Columbus has been fighting to keep the name of its city. In 1992, the city transformed an 88-acre park into a floral wonderland. It was a six-month exhibit that featured waterfalls, a rose garden with 130 varieties, and a display of grasses comprised from nearly every continent in the world. This whole setup was to celebrate the 500th anniversary of Columbus' voyage to the New World in 1492. It cost the city $95 million.
Now, the city no longer celebrates Columbus Day. Instead, as have many cities incorporated, the day is now called Indigenous Peoples Day. The protests that arose from Columbus and his atrocities even garnered support to rename the city itself.
While the city is named after Columbus, it doesn't have exact ties to the man. The city got its name in 1812 when state lawmakers decided to move their capital to a more central location. They adopted the name for no other reason than at the time, they simply admired the man. If they only knew then what we know now.
INDUSTRY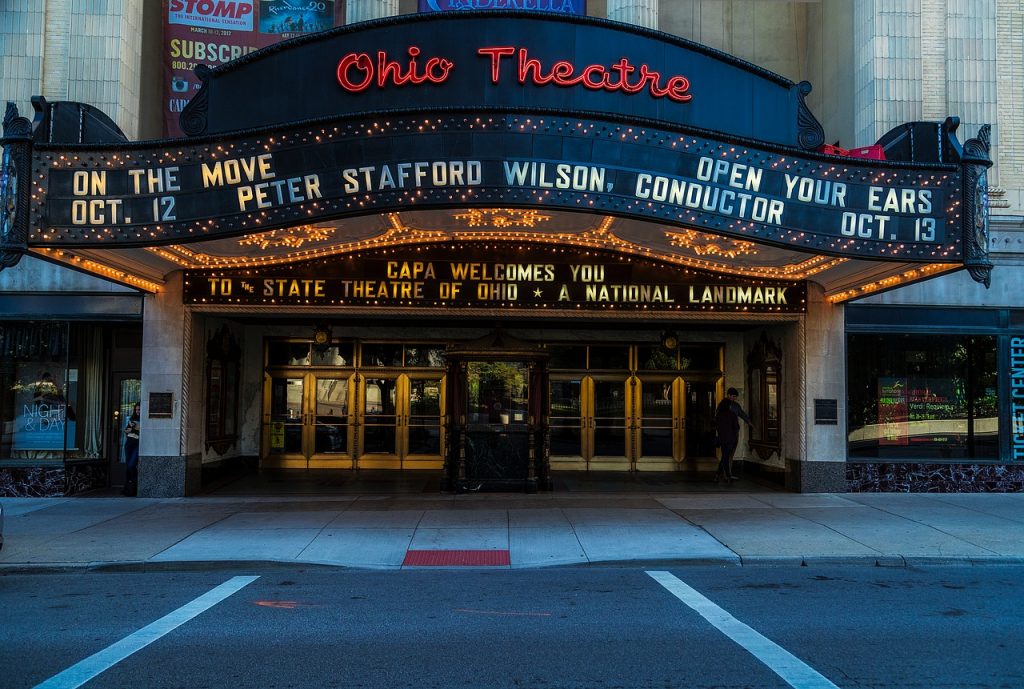 We all know the sad state of our countries job market as there are many more jobs than people willing to fill them. What this means for Columbus and Cleveland is pretty much what it means for the nation. Jobs are available and it wouldn't be too hard to get one in each city.
Columbus is the third-largest city in all of the Midwest. It prides itself on its vast selections of offices, warehouses, as well as shopping centers. It is known as the US's industrial heartland.
The capital city is home to a number of large company corporate headquarters. Kroger, White Castle, and Wendy's are a few. They also have 6 companies that found their way on the U.S. Fortune 500 list. These are Alliance Data, Nationwide Mutual Insurance Company, American Electric Power, L Brands, Huntington Bancshares, and Cardinal Health.
Some of their other major employers are Ohio State University and hospitals such as Wexner Medical Center and Nationwide Children's Hospital. Financial institutions like JPMorgan Chase and Owens Corning also call Columbus home.
Although Cleveland is smaller in stature, it still offers a lot for job seekers. It is the corporate headquarters to a number of large companies like American Greetings, Applied Industrial Technologies, Parker Hannifin, Heinen's Fine Foods, Medical Mutual of Ohio, Moen Incorporated, NACCO Industries, Progressive, RPM International, Sherwin-Williams Company, Things Remembered, Travel Centers of America, and Vitamix.
NASA still has a facility in Cleveland and the Cleveland Clinic is not only the largest private employer in the city but also the largest in the state. Technology is also a growing industry in the city.
Both cities have plenty of business. It is a good market for those who need a job.
CRIME RATE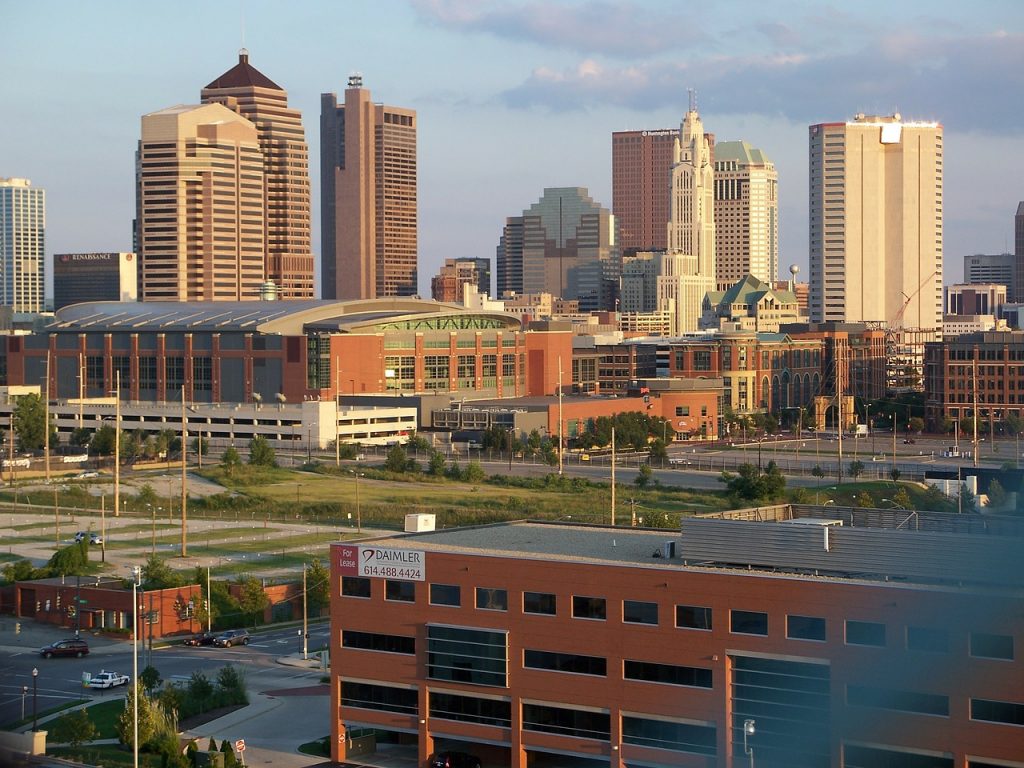 Now, we've said this plenty of times in the past when we've compared cities. The bigger the city, the worse the crime. Here is one of the rare instances that the small city dwarfs the big city. The numbers don't reflect well on either city, but Cleveland's are truly in the dumps. We'll take a look at Columbus first.
The crime numbers come from the FBI's National Incident-Based Reporting System. In Columbus, 33,954 total crimes were reported. This number, according to AreaVibes, is 57% above our nation's average. Of those, there were 28,530 property crimes. This is 60% above average. Violent crimes, which include murder, rape, and assault, were at 5,064 which is 43% over the average. Columbus was given an "F" rating.
Cleveland's crime rate numbers are much more shocking. While their total numbers were down – 21,714 total crimes reported – for their city size, it represents 144% above the national average. Property crime was at 15,433 reported, 108% above average. This next number is the most startling though. There were 6,281 violent crimes reported. This reflects a 327% above average number. Shocking and, frankly, quite scary. They obviously also earned an "F" rating.
Is this enough to have you step away from considering these two cities? You wouldn't be blamed.
LIFESTYLE & CULTURE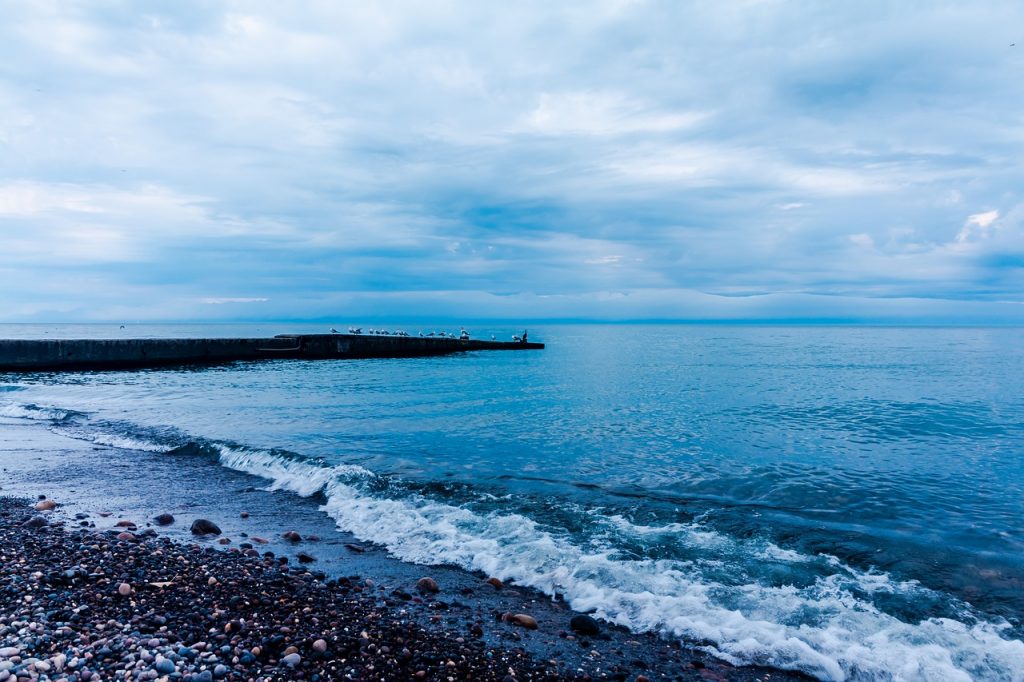 A city's lifestyle and culture will always play a big part in how you view it. Is there enough entertainment to go around? Can families enjoy time in the city as much as singles or couples? Thankfully, both cities have enough to offer everyone.
Although Columbus loves to lean on their industrial roots, they have a number of parks and museums to offer the younger one's entertainment. The Columbus Museum of Art is one place to go. They also have 10-miles of hiking trails at the Highbanks Metro Park.
For you adults who love to shop, Columbus has the Easton Town Center where you can find virtually anything inside as it boasts over 200 stores and restaurants. Of course, the college atmosphere is set to high in the city as over 60,000 students call the campus home. Ohio State is also where residents get much of their sports fix as the college football and basketball teams are always a big draw.
You would be hard-pressed to say that Columbus outshines Cleveland on the entertainment front. Not only does the city sit on Lake Erie where it can offer a number of great activities, but Cleveland is also home to the Rock and Roll Hall of Fame. Cleveland also has a number of professional sports teams. LeBron James once called the Cleveland Cavaliers his team (or was that twice?). Then there is the Cleveland Indians baseball team, now renamed the Cleveland Guardians. If you are a fan of football and don't mind sitting in the "dawg pound" in freezing weather, you can always catch Baker Mayfield and his teammates during football season.
There are also nice attractions for kids as well. The Cleveland Museum of Art is a draw as is the city's zoo. Shoppers and eaters will get their fill at the local malls and restaurants.
You won't go bored in either city and neither will the kids.
COST OF LIVING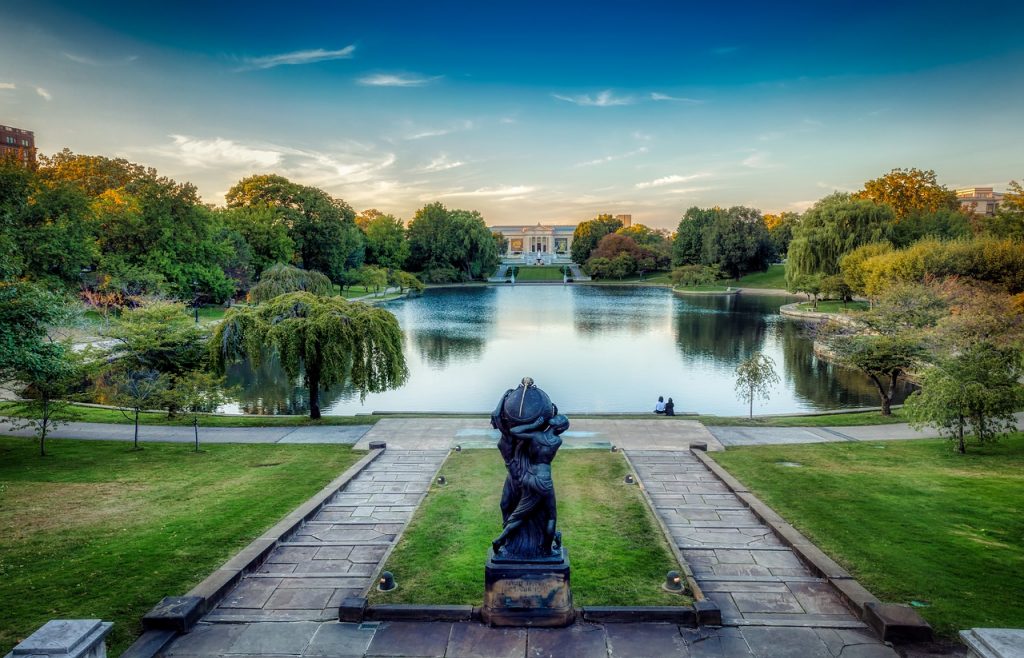 The one thing you can always appreciate about living in the Midwest, for the most part, is the cost of living. This is especially true in both Columbus and Cleveland. While jobs may not pay as well, the lower cost of living is a welcome way of life.
Taking a look at a 2-bedroom apartment in Columbus, according to Nerdwallet, you will be spending an average of $1,084 a month. In Cleveland, that same 2-bedroom goes for a little higher at $1,150 a month.
Home prices are just as reasonable. A 3-bedroom, 2-bath place in Columbus will run you around $260,000. The same 3-bedroom, 2-bath pad will cost you a little over $283,000 in Cleveland. It is hard to argue with either of those prices.
If you compare other costs of living prices, Columbus offers the lower ones. Gas is a bit lower as will be your food and entertainment costs.
THE CONCLUSION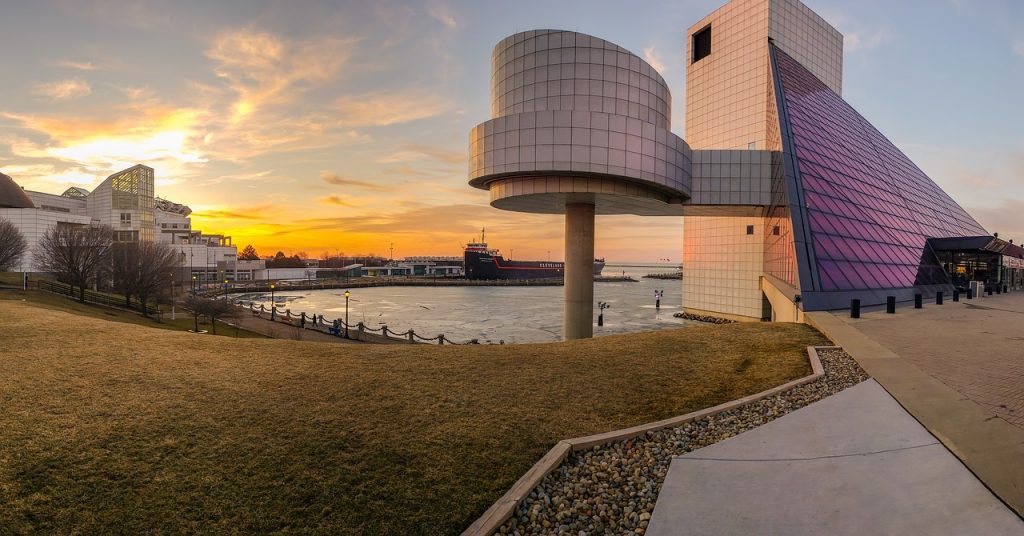 You simply will find it hard to beat some of the prices in those two Midwest cities. With the robust job market, either seem like a great place to make a comfortable living. The problem, though, that many may see is the crime rate. For that reason, Columbus definitely would be a better choice, by far, than Cleveland.
As far as entertainment goes, Cleveland has the big league teams that may tip the scales in its favor. Its location by the lake may also be a big advantage, except for the wintertime. Regardless of your choice, Columbus or Cleveland, you will need to be prepared for winter either way.
Both cities have their pros and both cities have their cons. The determining factor may come down to how safe you feel in each city.