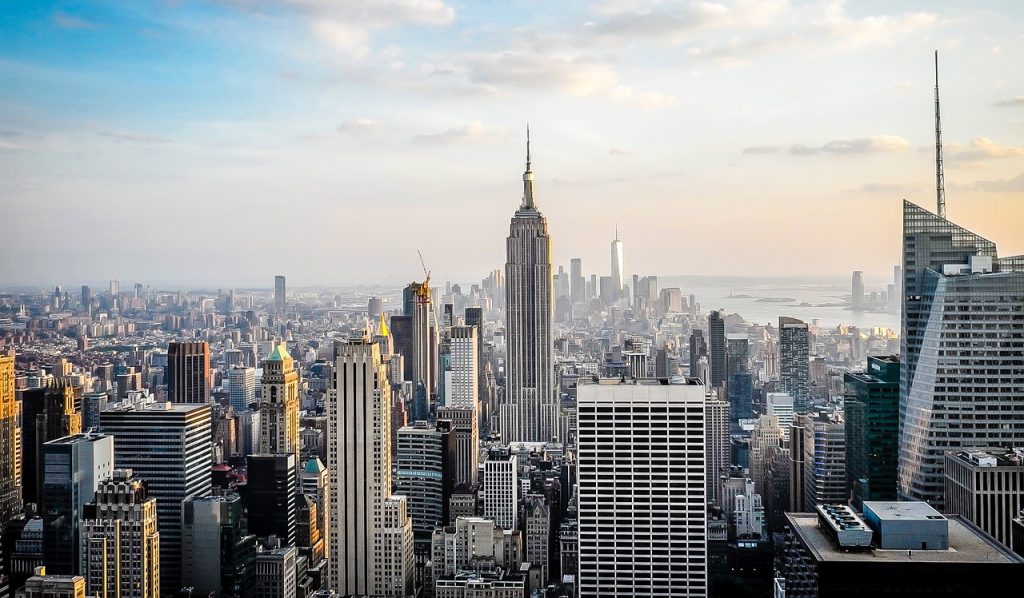 When people out west think back east, the two cities that immediately come to mind are Boston and New York. Heck, even people living back east have those two cities in mind. How can they not? New York is the Big Apple. Boston is Beantown. New York is the Yankees. Boston is the Red Sox. New York is the Knicks. Boston is the Celtics. You get the drift.
But are Boston and New York more destinations to visit or could they actually be cities that people would want to move to and live in? It goes without saying (just look at the above paragraph) that both cities have more than enough to offer. Not only can they each be considered the mecca of sports (which New York's Madison Square Garden is actually called), but they both can cater to an eclectic group of people with their vast array of restaurants and eateries.
They are both the perfect blend of old and new. History practically drips from each city as both states, including the cities, were part of the 13 original colonies. And while the past plays a large part in who they are now, it's the who they are now that brings people from all over the world to each city.
How New York City is not the capital of the state is bewildering, but true. Albany takes that title and has had it since 1797, mainly because of its centralized location and it was considered a top trading community on the Hudson River. But that was back in 1797. Things are much different today and there are actually talks of New York City becoming the new state capital.
Boston doesn't have any of that worry since it already is the capital of Massachusetts. It took that title in 1691 and has been ever since.
The past, present, and future are on display here when looking at New York City and Boston. Which do you prefer? If you were thinking about a move to either city, which way do you lean? If this is a tough call, let's see if we can help. We are going to stack up everything New York against everything Boston and see how things shake out. Maybe it will help.
CLIMATE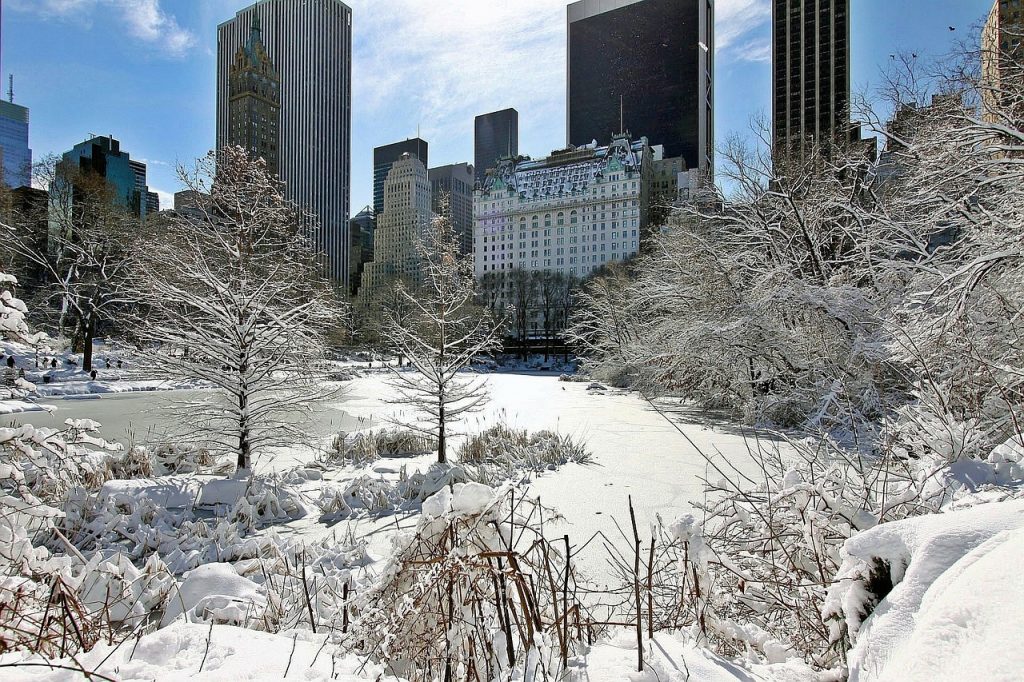 As both cities sit nicely on the eastern seaboard, one would think their climates are pretty much the same. For the most part, they are, though there are some noticeable differences.
We all know how cold temperatures can get back east. Especially two cities that sit on large bodies of water. New York City is fairly insulated from the Atlantic Ocean though it has the Hudson on one side and Long Island Sound on the other.
Boston is not afforded that luxury as it looks right at the Atlantic. Not much saves it from weather pouring in from the ocean, so many times it gets the brunt of the storm.
Neither city will get particularly warm in the summertime though they are not without their occasional heatwaves. What they do get is humid. September is New York City's most humid month sitting at around 78% while August is Boston's with that same percentage.
If you're looking for sun, New York City would be your better option. On average, New York City gets 224 sunny days a year. Boston only brings in 200 sunny days. The average across the country is 205. New York will also get you warmer temperatures throughout the summer with their July highs averaging 84.2 degrees. Boston's July high average is 82.4 degrees.
Article continues below headlines
---
If you're living back east, especially in these two cities, then you must prepare yourself for inclement weather. Both get cold, both get rain, and both definitely get snow. Blizzards are common and they can hit with a fury.
New York City sees its coldest in January (though never count out February or March). January lows will average 26 degrees. On the wet side, New York averages 46.6 inches of rain a year and 25.3 inches of the white stuff.
Boston, on the other hand, finds its low temperatures much cooler than New York's. January is also the cold month, and it will routinely see lows averaging 19.2 degrees. They also get some rain with an average of 47.4 inches per year. As for snow, the difference between the two cities is big. Boston will average a little over 48 inches of snow a year.
If you like the seasons, you will get all four in New York and Boston. The emphasis should be on the winter, though, as it can sometimes be unrelenting. Prepare for it.
DEMOGRAPHIC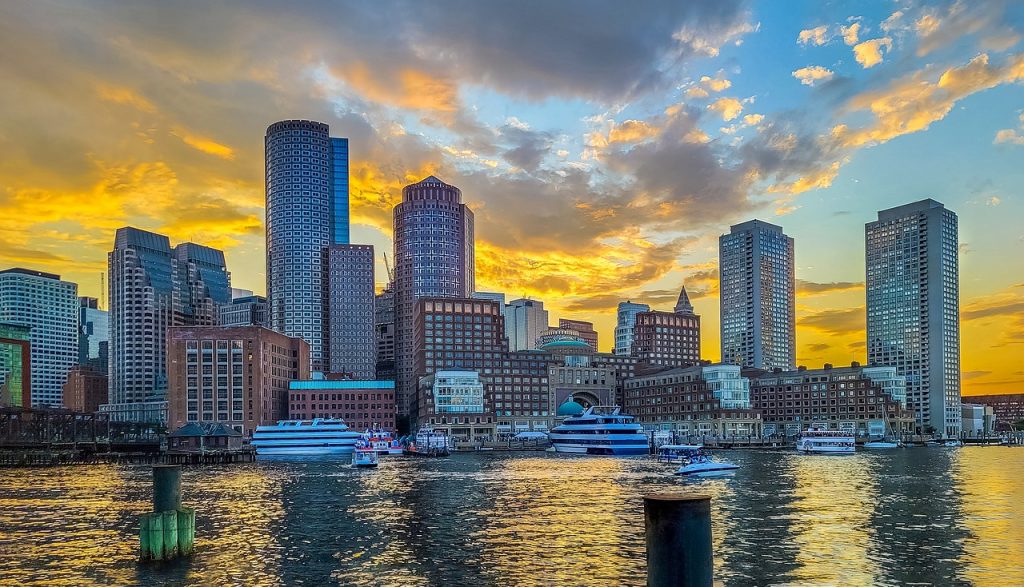 New York City is the largest city in the United States by population, and Boston it isn't even close. Right now, the city proper counts almost 8.5 million residents, all that falls within the city's five boroughs – Staten Island, The Bronx, Brooklyn, Queens, and Manhattan. By comparison, Los Angeles comes in second as the largest city by population with a tick over 4 million people.
Boston is much smaller. They count a shade under 700,000 inhabitants in Beantown.
As expected, especially with New York, each cities population offers a rich cast of diversity. According to the U.S. Census, New York's population is made up of 42.7% Caucasian, 24.3% African American, 14.1% Asian, and 29.1% Hispanic. This isn't even breaking down the many other races represented in New York City. They are definitely the melting pot of our country.
Boston's numbers are just as well versed. Their population includes 52.8% Caucasian, 25.2% African American, 9.7% Asian, and 19.8% Hispanic.
There are other ways to break down both cities' diversity and we use WalletHub to do this. The site ranks large cities across the country on measurements such as socioeconomic, cultural, economic, household, and religious diversity. The results may surprise you.
Of the 501 cities ranked, Boston has an overall ranking of #43. Their scores look this way: Socioeconomic diversity (31), Cultural diversity (21), Economic diversity (483), Household diversity (370), and Religious diversity (251). Each number is where the city ranks compared to the other 501.
It is with New York's number that we can say we were most shocked about. Of the 501 cities, New York ranked #3 in the nation. Then again, the two cities in front of New York could be considered just as shocking. Jersey City, NJ ended up #2 while Houston, TX took the top spot.
New York's diversity numbers broke down like this: Socioeconomic diversity (50), Cultural diversity (6), Economic diversity (263), Household diversity (165), and Religious diversity (204). All of this equates to the city's impressive #3 ranking.
INDUSTRY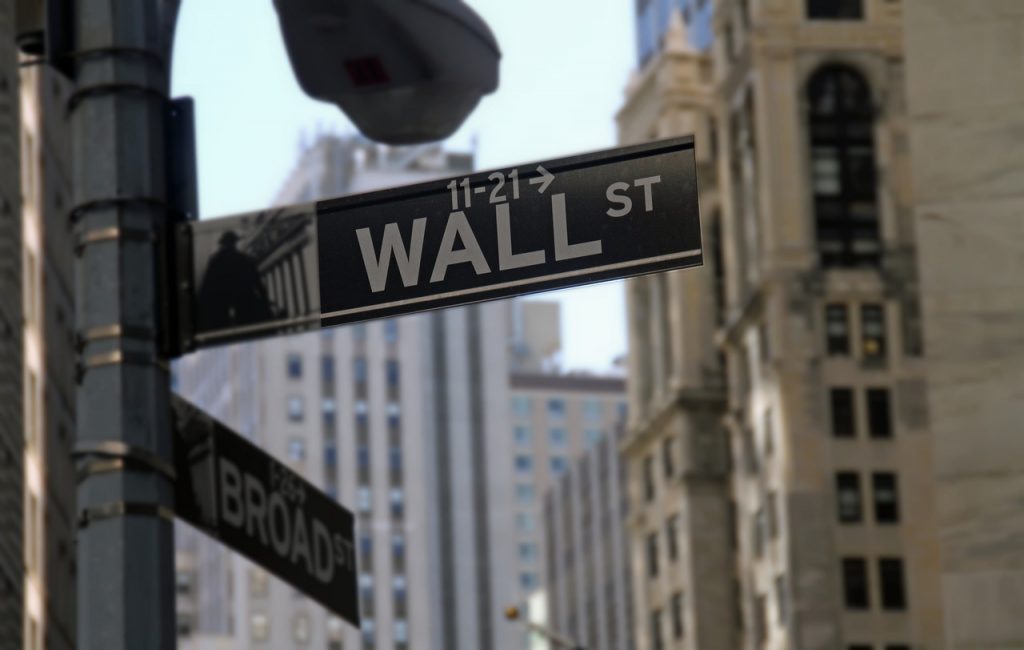 Jobs, they are plentiful. Anywhere and everywhere you look, help wanted signs are in abundance. We have a workforce shortage across the country that is crippling many businesses, so if New York City or Boston is your end goal, finding employment should not be an issue.
In New York, you have five boroughs to choose from. Not only do you have restaurants, bars, theaters, and auto repair shops but you also have some of the largest businesses in the world in New York. You have Wall Street, which means you have numerous Fortune 500 businesses at your disposal. These include Pfizer, Verizon Communications, Sony Corporation of America, Christian Dior, NBCUniversal, and ABM Industries. These companies barely scratch the surface.
If banking is your hustle, then New York City is your gig. JPMorgan Chase leads the way with Bank of China, Citicorp, Citigroup, Deutsche Bank Americas Holding, Dentsu Holdings, and Morgan Stanley also calling The Big Apple home. New York City has no shortage of what you're looking for. If your occupation is in the medical field, New York can offer it. Sports and entertainment, New York has those as well.
Boston also has a lot to offer potential job seekers. Not only do they have the usual job availabilities (theaters, hospitals, restaurants, bars, etc.) they have numerous big companies that dominate the city. These include General Electric, Gillette, State Street, Fidelity Investments, Iron Mountain, Civitas Solutions, Wayfair, and Caregroup. Like New York, these just barely skim the surface of their big companies.
So, if it's a job you seek, you won't be hard-pressed to find one in New York City or Boston. Like all big cities across the country, they are in need.
CRIME RATE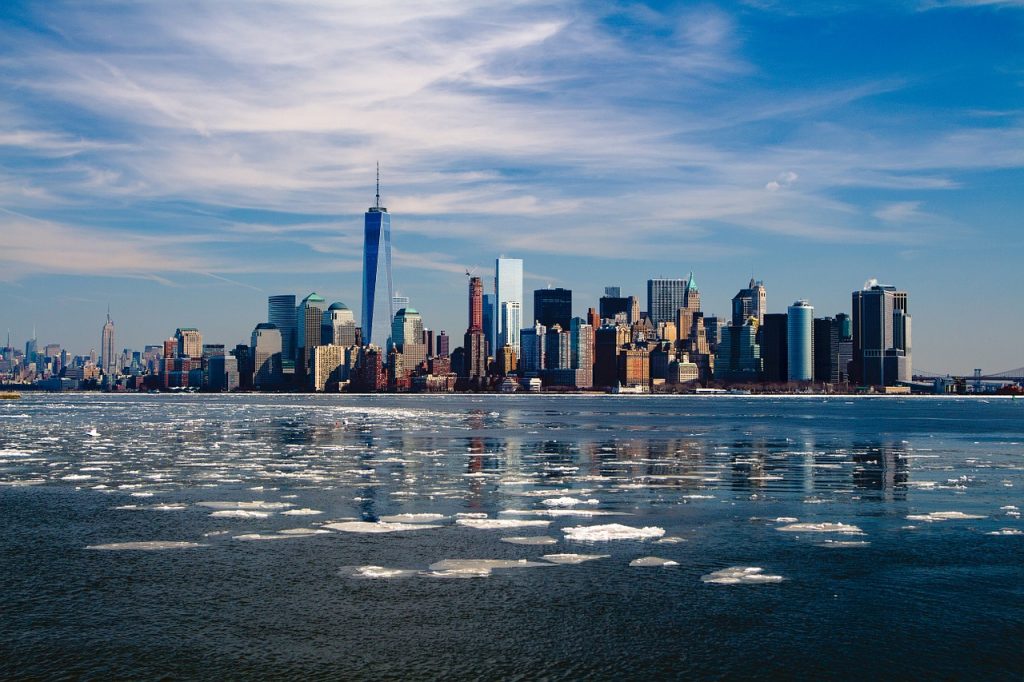 It's virtually impossible not to think of the crime rate when considering a possible move to New York City. With nearly 9 million people in the five boroughs, crime has to be a major concern. The same can be said with Boston. Although it is dwarfed in size by New York City, it is a sprawling metropolis that almost three-quarters of a million people call home. Crime most definitely is a concern there as well. So, let's compare numbers.
AreaVibes has reported total crimes from the FBI's National Incident-Based Reporting System. New York reported a total of 177,230 crimes. Amazingly enough, this falls 9% below the national average. It should be noted that these percentages reflect a city's population versus the crimes committed. Of those New York crimes, 47,959 were violent crimes. These include murder, rape, robbery, and assault. New York's violent crimes are 49% above the nation's average. Property crime came in with 129,361 incidents. This number is actually 20% below average. Overall, New York still received an "F" rating.
AreaVibes also did the same for Boston, taking numbers from the FBI's National Incident-Based Reporting System. What is most surprising about this report is what seems to be a very low total number of crimes reported in Boston.
Overall, there were 2,366 crimes reported. This is 1% above the national average. Of those, 607 were violent crimes. Again, this seems low, but apparently, it is 57% above average. There were 1,759 property crimes reported, which is actually 10% below the nation's average. Strange numbers for such a large city, but they did come from the FBI.
Although property crime in both cities is surprisingly much lower on average than in other big cities in America, it would probably behoove you, if relocation is still a possibility, to find yourself a solid and dependable security system for your residence.
LIFESTYLE & CULTURE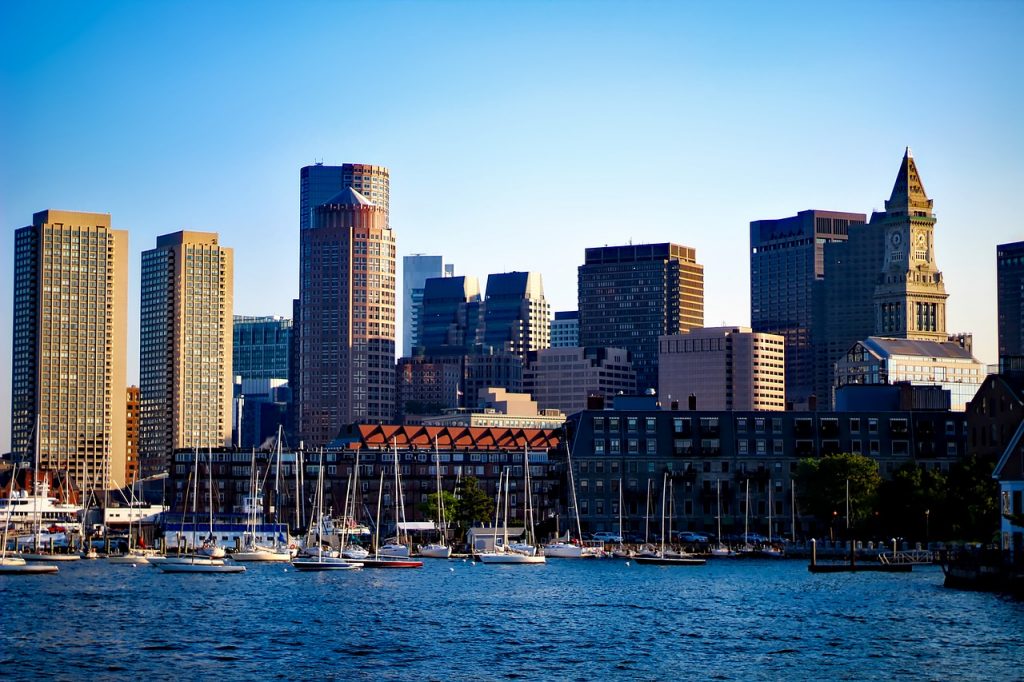 Where to start when it comes to the culture and lifestyle of both cities. They both have truly amazing histories being part of the 13 original colonies and their rich mix of sports, entertainment, food, and culture are massive draws to people scattered across the globe.
If you are a single person, you'll love the nightlife in both cities. If you are a family, the options are enormous as well. New York City has so much to offer, it would take pages to list them all. If you like walking, how could you not enjoy Central Park? If musicals are your thing, Broadway has the best of the best. Sports? Everyone hates the Bronx Bombers, don't they? Well, not New Yorkers. They love the Yankees, and they are often the hottest ticket in town. What about the New York Mets? Everyone wants to love them; they just need to start winning. Basketball has Madison Square Garden and the New York Knicks. Big-time concerts also have Madison Square Garden. Perhaps you're a hockey fan. You have two NHL teams to choose from, the New York Rangers and the New York Islanders.
So much to do, so little time to do it; if you're visiting, that is. A "simple" relocation puts all the above options right at your back door. But with many things New York-related, that is just the tip of the iceberg. If you have some money to blow and shopping is where you want to blow it, New York has Fifth Avenue. There you will find the uber pricey Armani, Bergdorf Goodman, Cartier, Ferragamo, Gucci, Tiffany & Co., and Lord & Taylor, to name a few. We just spent a couple thousand just by typing out those names.
When you come to New York, you must bring your appetite. The portions may be expensive, but they will definitely hit the spot. All walks of food life are well-represented across the five boroughs, so whatever your poison is, your poison will be fed.
Boston is just as impressive, only on a much smaller scale. But like New York, Boston is a sports town. They love their basketball with the Celtics, and they love their hockey with the Bruins. But the team that probably holds the hearts of most is the Boston Red Sox. Red Sox-Yankees is one of the best rivalries sports has ever seen.
While sports are a big thing in Boston, it isn't the only thing (don't tell Boston that though). They can serve up just as great a meal. If seafood is high on your list, Boston is a great place for lobster. Along with the sheer history of the town, Boston has the Faneuil Hall Marketplace and Quincy Market. Faneuil Hall is a great place to shop, eat, and drink while the Quincy Market history dates back to 1826. It started as a place for fresh produce and now is more wholesale, though it hasn't lost its historic charm.
COST OF LIVING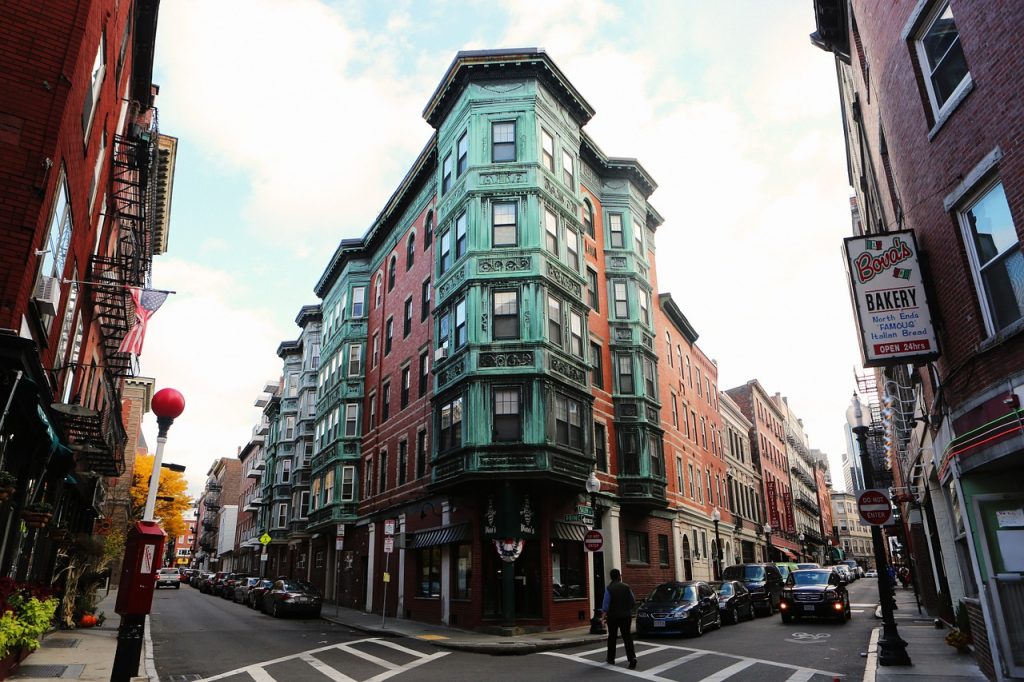 You won't get off cheap in either of these two big cities, that's for sure. Rents can be out of this world, especially in New York if you are somehow trying to find something in Manhattan or Staten Island.
We will use three examples from New York's five boroughs, comparing them to what you'd see in Boston. A simple 2-bedroom apartment in Boston goes for a median price of $3, 375 a month while in Queens you could get the same for $2,854. That same 2-bedroom will run you $3,509 in Brooklyn. If you are lucky enough to find one in Manhattan, you are going to pay $5,102 a month.
Willing to purchase? Let's take a look at the same places. A 3-bedroom, 2-bath home in Boston is going to set you back on average $714, 900. In Queens, that same house will cost $839,741. In Brooklyn, it will cost you $1,301,429. Ouch. In Manhattan, you're going to need bank. A 3-bedroom home in Manhattan (do they actually have those?) will cost $2,200,000. It's all about location.
Of course, home prices aren't the only thing you'll be paying more for in New York. Food is also much more expensive at the grocery store. And for those of you who do like to get out on a Friday or Saturday night, your entertainment costs will be significantly higher. With that in mind, utility cost will also run you much higher in New York City than it would in Boston
THE CONCLUSION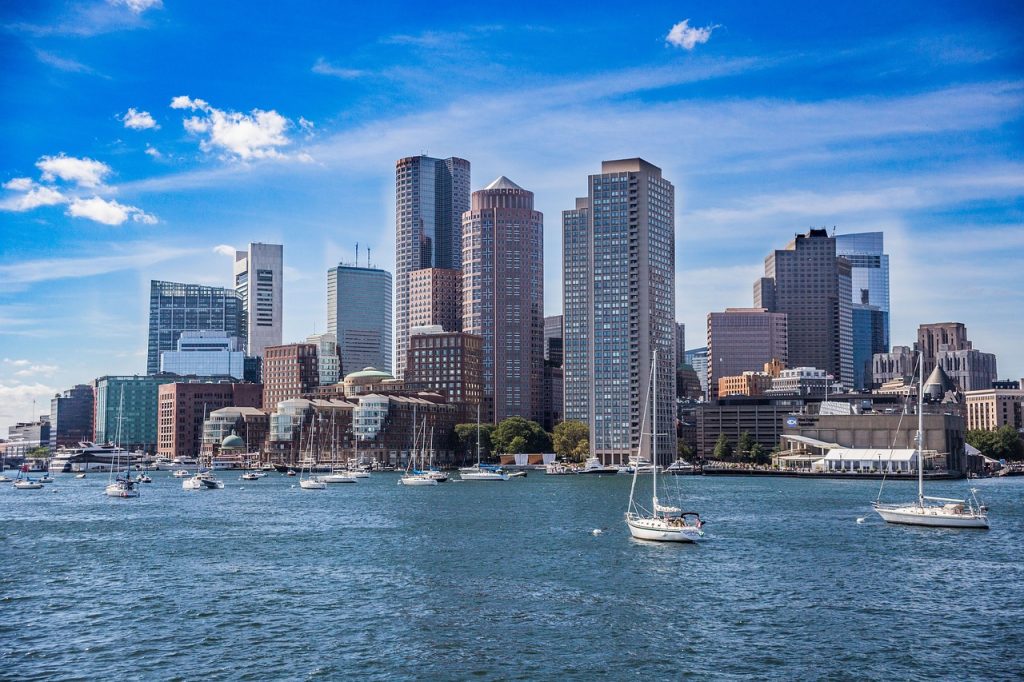 The choice is simple, isn't it? Boston over New York in a landslide. Not so fast, you say. Truly, we don't blame you. You get virtually the same weather in both places, though you may get the much better ocean views in Boston.
The job market is just as robust in one city as the other, so that too can be considered a wash. You will get your fill in sports and entertainment in both cities as well, but New York City seems to be the overwhelming winner as far as the total number of options they possess.
So, maybe it comes down to location. New York has five boroughs to choose from, but is that a good thing or a bad thing? Location is key, but so is price and we have just shown you how expensive New York is.
Which is it? New York or Boston. Yankees or the Red Sox. Knicks or the Celtics.