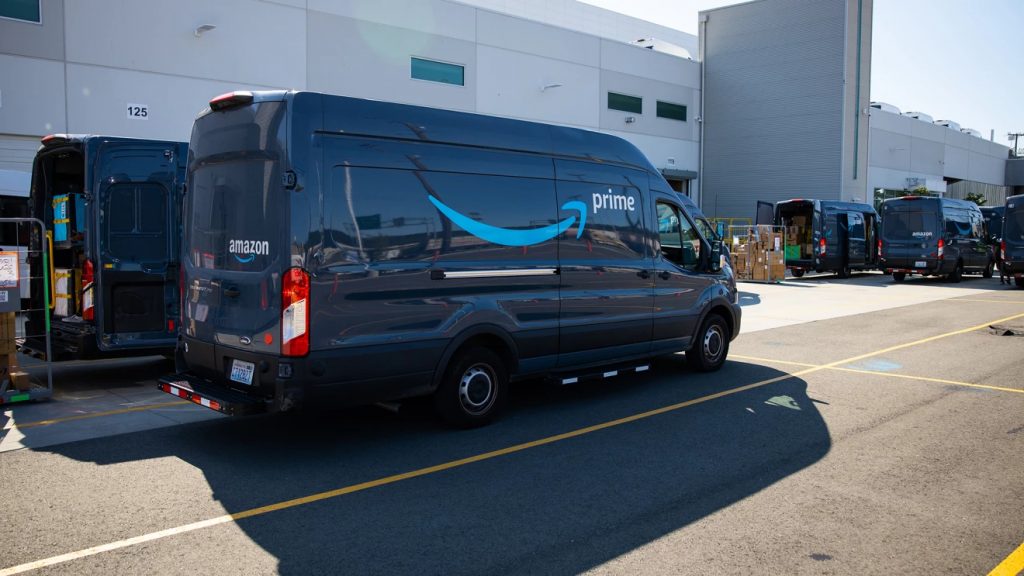 Car companies are trying to release the most innovative, environmentally friendly EV possible. New electric delivery vans could be the most efficient and good-for-the-earth cars soon to be widely available. Now, some of the largest delivery enterprises plan to switch out their carbon-emitting vehicles for EVs as more companies pledge to run on cleaner energy.
Amazon, UPS, FedEx, and DHL have the most extensive and prevalent home deliveries out of all North American companies. When driving packages around the country expend so much carbon into the atmosphere, changing the driving vehicle is vital to make the practice more environmentally conscious. These companies have pledged to switch out their fleets with electric delivery vans, hoping to create a more substantial positive impact on climate change.
EVs are also less expensive in the long haul. One electric last-mile delivery van uses up to $2,000 a year in energy, while standard vans use more than $10,000 in fuel. Even worse, gas prices are higher than the national average last year, meaning that classic vans will have an exponentially higher cost this year than the average of $10,000. Though huge companies like Amazon are moving away from gasoline-powered cars to fight climate change, recent stock plunges have also informed the decision to go green. As many corporations plummet in the stock market, cutting the budget and transitioning to more economically sound transportation is at the forefront of many executives' minds.
Aside from corporations slashing budgets, including electric delivery vans are more efficient and drive around heavy products. Combustion engines, or those that are powered by gasoline, spend most of their energy on waste heat instead of putting the vehicle in motion. This is also one of the reasons why certain vans have frustratingly choppy stop-and-go functions. Its inefficiency in keeping the car moving is one of the reasons why electric delivery vans would be better at transporting packages around. EVs are better at keeping up their pace and accelerating more steadily, making them perfect for delivery drivers who must stop and drop off parcels consistently.
Replacing standard vans with electric delivery vans might initially seem costly for companies attempting to cut down their budgets, but the return on investment is unparalleled. Operating eight to twelve hours a day, an EV will eventually make up for its costly nature due to the amount of gas money the company will save. For individual drivers, replacing your regular car might not be an economic investment based on how much you drive it around. But for companies who need drivers for all working hours, an EV van will be more economical for the corporation in the long run.
For Amazon, purchasing new delivery electric vehicles is already happening. The company pledged to buy over 100,000 EVs to replace its regular delivery vehicles from the electric-battery car company Rivian. But, this change was announced in 2019 and has yet to be implemented entirely. As of early 2022, both companies stated publically that the deal was still effective. The agreement is not binding, though, so either company could back out at any moment.