The best laptops for working at home come from Apple, Dell, and Microsoft.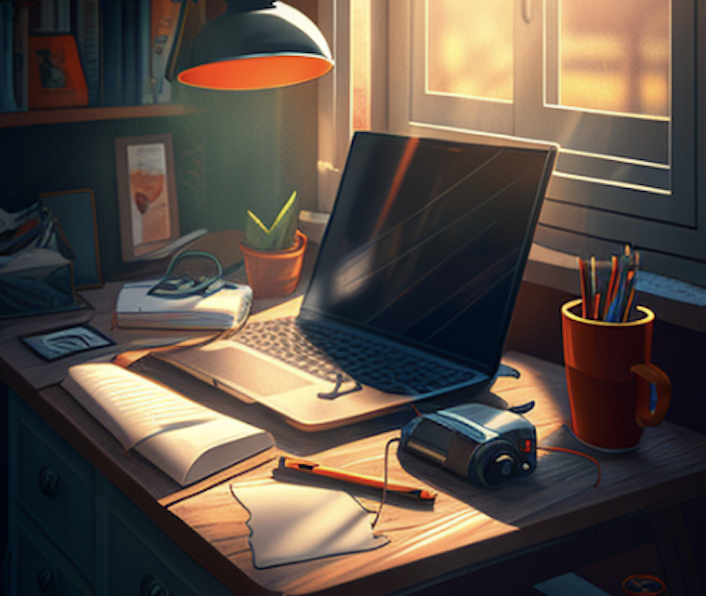 Roughly 4.7 million people work remotely for at least half of the time. Owning one of the best laptops for working from home has become something that is more and more important these days. Laptops offer the convenience of mobility while still having all the necessary functions for working on large, work-related projects.
There are a lot of factors to consider, and everyone has different work-from-home needs. Some qualities to look for when hunting for the best laptops for working from home include the quality of screen display, touch screen capabilities, USB ports, and graphics.
Additionally, anyone in the market for a new work laptop should be aware of operating systems, laptop storage, RAM, webcam, and more.
To offer assistance to anyone on the hunt for the best laptop for working from home, we have compiled a list of the best options. The laptops included come in a range of price points and the individual needs are important to consider. That being said, there are a number of different options for all work-from-home scenarios.
MacBook Pro – Starting at $1299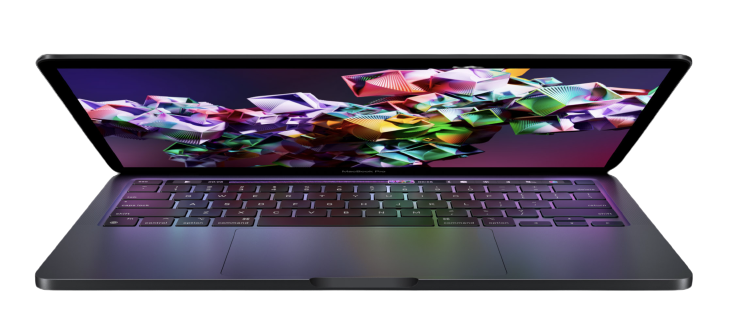 MacBook is a well-known name that many people have come to trust and rely on. While this laptop is pricey, payment plans and trade-in credits are often available for anyone looking to invest in a high-quality piece of equipment.
Working from home with a MacBook means style and function. With the all-new upgrades to the newly released model, users are in for a treat with one of the best laptops for working from home.
As one of the best laptops for working from home, the newly released MacBook features up to 22 hours of battery life, making working from home or on the go a breeze.
Additionally, this laptop is powered by the most efficient processing chip, the M2 Pro and the M2 Max. Laptops equipped with either of the chips feature up to 12-core CPU. Depending on work-from-home needs, the laptop can include up to 38 Core GPU, 96 GB of unified memory, plus 400 GBS of bandwidth memory.
The new MacBook Pro is the best option for working from home for graphic designers, photographers, video editors, and other artists. The MacBook Pro features an incredible Liquid Retina XDR display, the best that's been available in a laptop.
Additionally, the laptop contains a six-speaker sound system and a studio-quality, three-mic array, perfect for any zoom meeting or even for streaming online fitness classes.
Microsoft Surface Laptop 5 – Starting at $999.99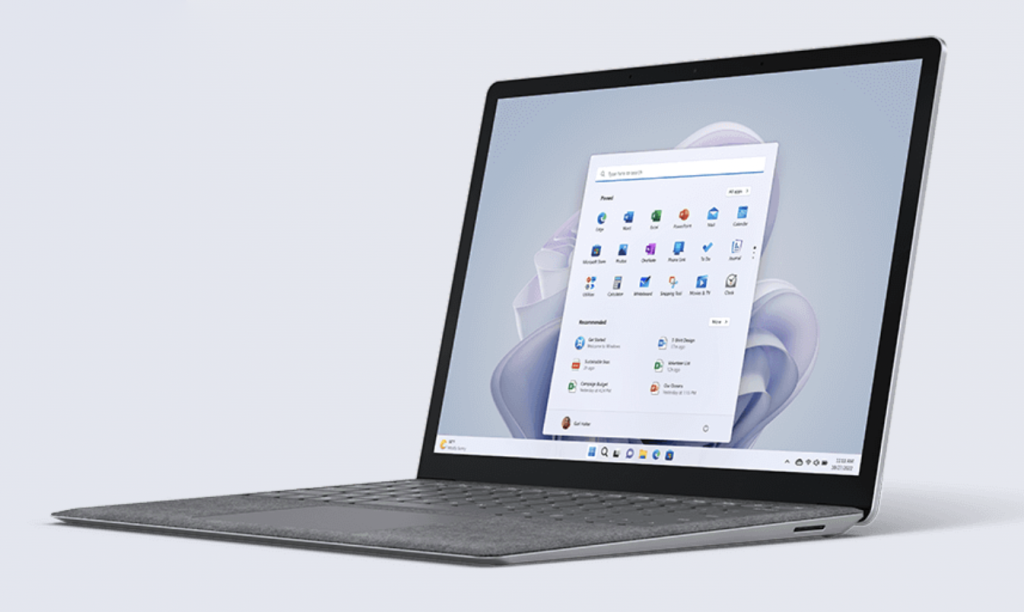 The all-new Microsoft Surface Laptop 5 is lightweight and has outstanding typing comfort, making for one of the best laptops for working from home. In addition to its lightweight design and performance and exceptional keyboard, the Surface Laptop has a PixelSense touchscreen designed for multitasking onscreen.
To stay on task while working on multiple projects, a build feature called Snap Assist allows users to drag tasks to the side of the screen for a clean and organized grid.
This laptop is modern and features everything one working from home would need and then some. Expect to have a laptop powered by a 12th generation intel core processor plus up to 16 GB of RAM.
Storage-wise, the Surface Laptop can hold up to 512 GB SSD, meaning 64,000 pictures, 1,200 videos, and 400 apps. The device also comes fully equipped and ready to use with the latest version of Microsoft, which makes working from that much easier.
For anyone looking for the best laptop for working from home, know that the Microsoft Surface Laptop was specifically designed to make everything easier, including working, productivity, safety, play, and overall use.
The Surface Laptop features voice recognition, allowing for an inclusive experience for all. Working from home with the Surface Laptop 5 is an elevated experience and a productivity powerhouse.
Dell Latitude Laptop & 2-IN-1 PC – Starting at $649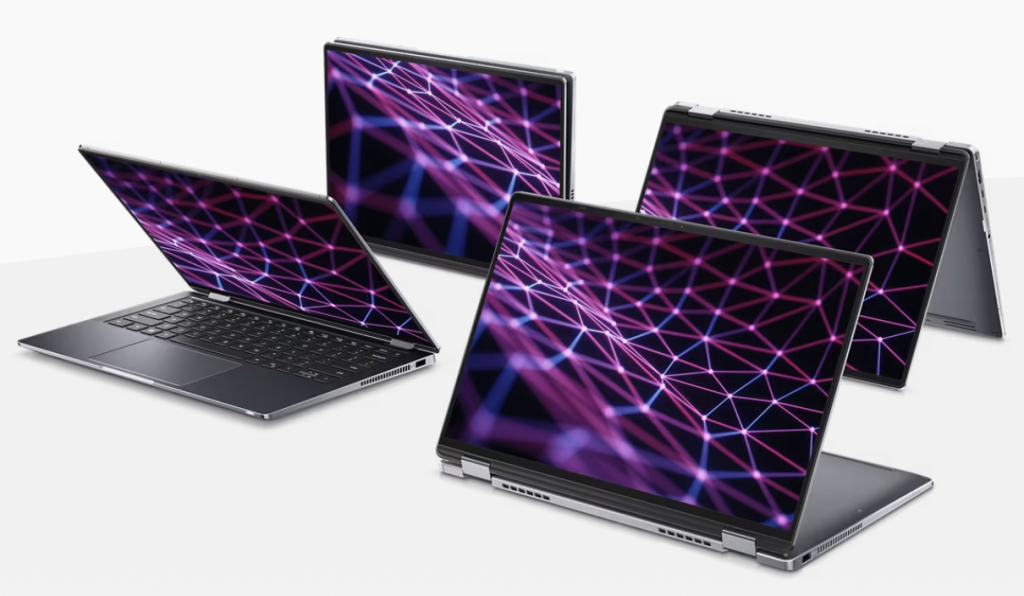 The motto of this laptop is to make the world your workplace, and with a slogan like that, it has to be one of the best laptops for working from home. As one of the best laptops for working from home, the Dell Latitude was designed for high-performance multitasking. Not only is this laptop secure, but it is also "smart" with built-in artificial intelligence. The Dell Latitude Laptop is the perfect blend between smart and safe.
Safety is a top priority for the Dell Latitude Laptop. The laptop includes security features like Onlooker Detection and Look Away Detect. These safety features allow anyone to work from anywhere, knowing that their laptop and projects are safe and secure.
The Dell Latitude features a first-of-its-kind, simultaneous, multi-network connection designed for faster data and video downloads. For anyone working from home who regularly takes meetings, this laptop is powered by a technology called Intelligent Audio that eliminates background noise from all participants.
Additionally, the cameras are FHD IR and have dual sensors allowing for the best viewing and streaming experience.
Dell Inspiron 15 – $399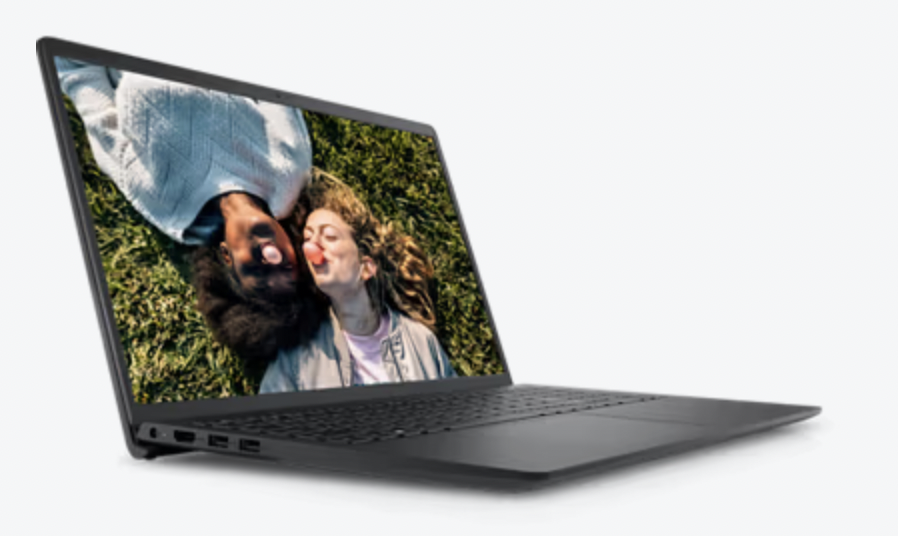 Dell Inspiron is a well-established laptop that invokes thoughts of reliability and trustworthiness. This laptop has withstood the test of time and proved itself in the long run as one of the best laptops for working from. This laptop has become one of the most well-known and reliable products and is also priced affordably.
The Dell Inspiron is powered by 128 GB Hardware and 65 Watts of power. The laptop comes with standard stereo-quality speakers, an HD camera, and a single integrated microphone. Users should expect 8 GB of memory for the Dell Inspiron 15.
As one of the best laptops for working from home, the Dell Inspiron 15 features ComfortView Low Blue Light software that makes those long work days in front of the screen easy on the eyes.
All work-from-home projects will be displayed on a screen that is over 15 inches with three narrow-sided borders and FHD. To meet all work-from-home needs without all the added nonsense extras, the Dell Inspiron is the way to go.
---