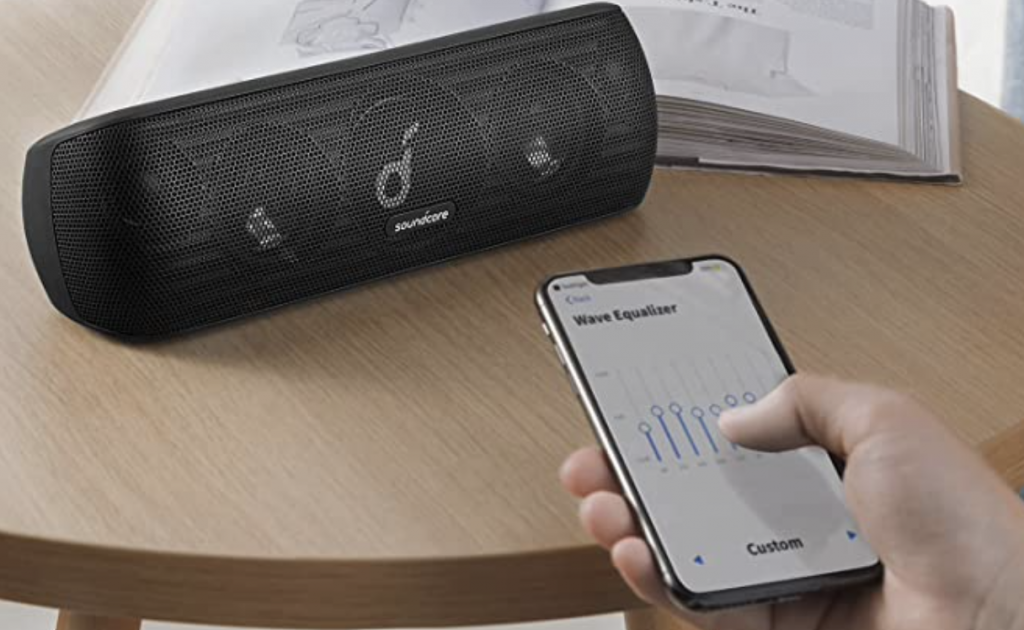 Music is humanity's universal language. Music inspires us. It motivates us. Music has the aptitude to evoke joy and connect people in a way that is impossible to replicate. These are the reasons we have home stereo systems, car radios, and scores for all types of media. As a species, we want our music with us always. This is why a portable speaker is such an important peripheral to own.
Investing in a solid portable speaker is a perfect choice for virtually every person. Love to go camping? You can play your music fireside via a portable speaker. Are you a prolific beachgoers? A waterproof portable speaker will help you blast your nautical rhythms all day long. Perhaps you are the ultimate adventure goer or maybe you are one who prefers the simplicity of lounging by the pool. A portable speaker can serve as the conduit for expressing the soundtrack best suited to reflect the uniqueness of you. Needless to say, purchasing a portable speaker is pretty much a no-brainer. But since not all portable speakers are crafted equally, we took the liberty of narrowing down the best ones so you can search less and listen more. 
Note: All speakers connect wirelessly via a Bluetooth connection.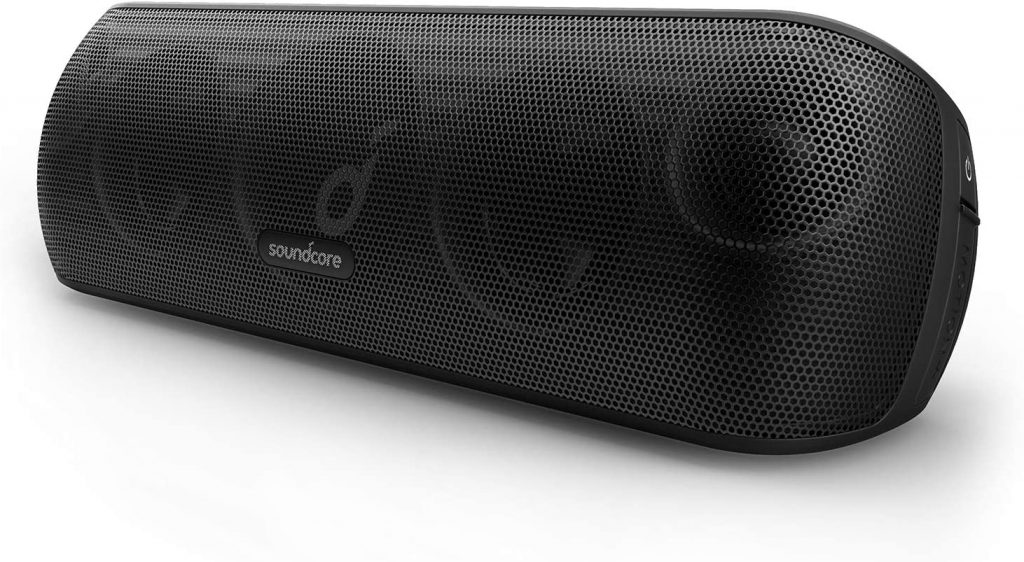 Why It's The Best – If you want a portable speaker that is capable of producing substantial sound at an affordable price, the Anker Soundcore Motion Plus easily checks off both of those boxes. At 2.3 pounds this speaker is durable enough to withstand any rugged adventure you may want to throw at it, and nimble enough not to feel like a cumbersome additive when you take it with you on your journeys.
The Anker Soundcore boasts an impressive 12-hour battery life. It has a waterproof rating of IPX7, which is as close to fully waterproof as something can get. What's more, is that you can customize the speaker's sound via an app so you'll never as to satisfy for hearing less bass than you prefer. All in all, this speaker is a pinnacle representation of everything a portable speaker should be. It comes in shades of black, red, or blue.
Price – $106.99 on Amazon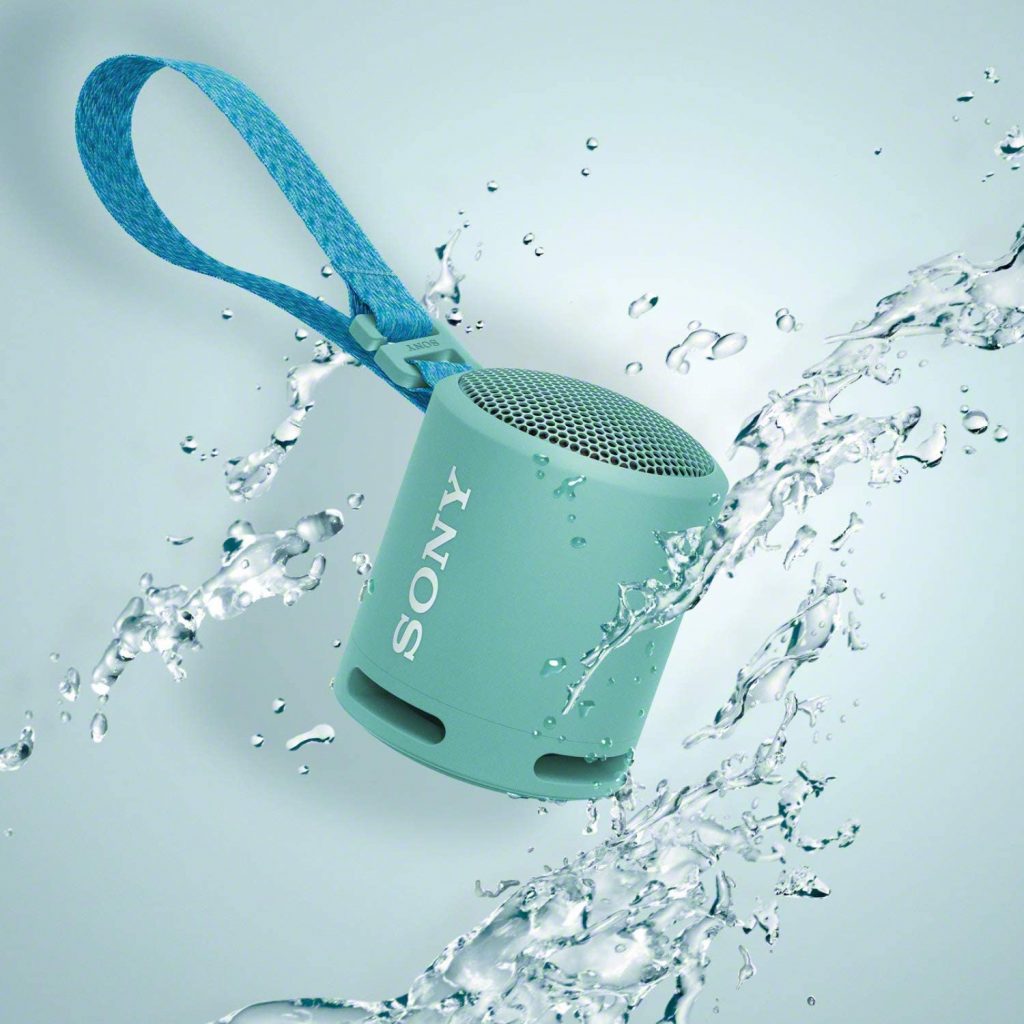 Why It's The Best – This nifty little speaker is the ultimate in portability. The Sony SRS-XB13 is the ideal portable speaker option for the person who always wants to have their portable speaker with them. The Sony SRS-XB13 is small enough to fit in the palm of your hand. This makes it the perfect size to easily throw in your tote or handbag and be on your way. It's ideal for bringing along on trips to the park or beach or even an impromptu backyard BBQ. It also comes with a little strap so you can easily hang it or attach it to something to secure it in place while you enjoy whatever activity you may be partaking in.
This little Sony speaker may be small, but it is quite mighty, too. It is designed to pump out a full and bold sound supported by ample bass. Its built-in sound diffusion processor helps to effortlessly propel that sound outward. You'll be amazed at just how much power this tiny portable speaker packs. Further adding to an already great device, is the fact that the battery in this palm-sized speaker lasts for an impressive 16 hours and with an IPX7 rating, it is fully waterproof. You can even create stereo sound by linking a pair together. Portable speakers just don't get much better than this. It comes in five colors – black, coral, light blue, powder blue, and taupe.
Price – $58 on Amazon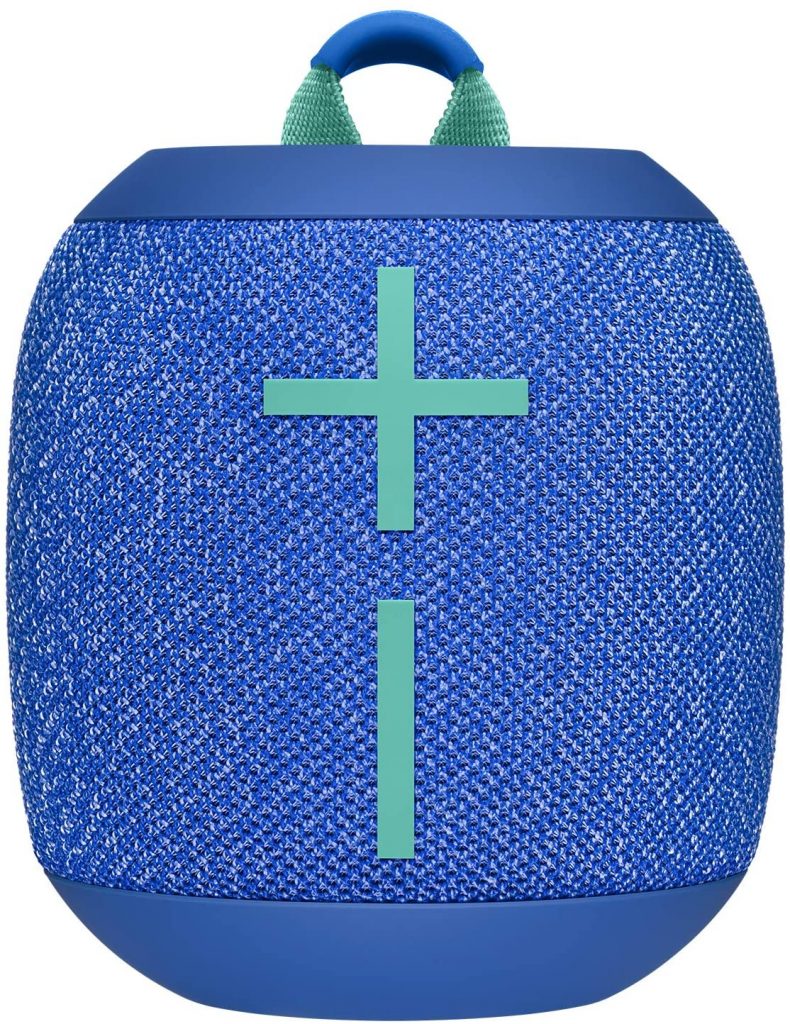 Why It's The Best – The Ultimate Ears Wonderboom 2 is the ideal portable speaker for the person looking for the ultimate outdoor durability. If you are a thrill-seeker, the Wonderboom is more than well-equipped to meet any rugged adventures you may throw at it. This portable speaker can survive a 5-foot fall and is resistant to getting clogged with dirt. It will float on water but can also handle being submerged up to one meter in depth. Essentially, it is one tough cookie.
The Wonderboom can not only handle a beating, but for a portable speaker, it also boasts some seriously nice sound. It is equipped with a 360-degree sound propelling feature that outputs audio around the speaker's full circumference supported by enhanced bass. The one downside to the Wonderboom is the fact that its battery life might not last as long as someone would hope. On average it can reliably deliver 8 hours of battery life. Still, with everything else that it has going for it, you really can't go wrong with the Wonderboom. It is available in four unique colors – Bermuda Blue, Crushed Ice Grey, Deep Space, and Radical Red.
Price – $99.99 on Amazon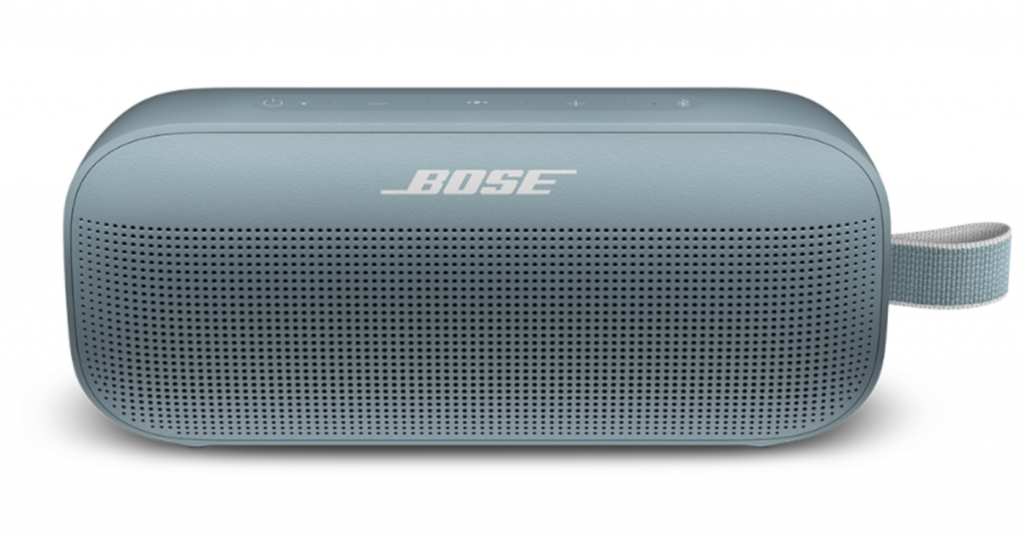 Why It's The Best – The Bose Soundlink Flex is a savvy little tech-infused speaker. This portable speaker was developed using Bose's proprietary PositionIQ technology. PositionIQ enables the Soundlink Flex to pivot its audio based on how you have it placed. So whether you have it upright or laying flat you'll always hear the sound emanating as optimally as possible. Bose touts this speaker as being powerful enough to fill an average-sized living room with ample sound. Conveniently, similar to the Sony model we reviewed you can pair the Soundink Flex to a companion speaker in order to produce sound in stereo.
Adding to this already attractive portable speaker is the fact that it is both dust and water-resistant and can output music for up to 12 solid hours. However what really sets it apart in terms of durability is the fact that it is made of materials that, even with rough use, will not degrade or wash out over time. You can choose to purchase this portable speaker in one of three shades – black, white smoke, and stone blue.
Price – $149 at Bose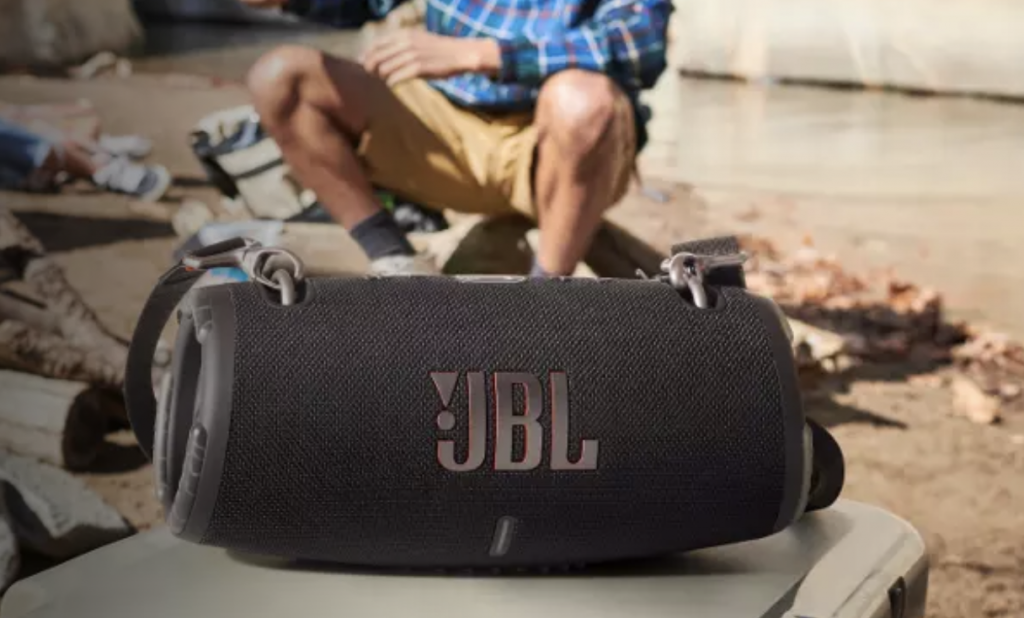 Why It's The Best – The JBL Xtreme 3 is a portable speaker that prioritizes sound over size. At 4.34 pounds, it is on the heavier side. However, it isn't so unwieldy that it would deter you from bringing it along with you to a beach day or gathering. This is especially true if you are not intending on lugging it long distances. Still, what it lacks in levity, this speaker makes up for in sound quality. The Xtreme 3 is equipped with four separate drivers and two proprietary JBL Bass Radiators that work in tandem to produce a pro-level sound that will make your ears sing. Audiophiles will truly appreciate what this portable speaker is capable of.
Superior sound is not all you get with the Xtreme 3. As its name would suggest, it can handle some pretty extreme conditions. It is dustproof, waterproof, and can easily field a good jostle. Also, where its size really gives it the advantage is the 17 hours of battery life it's able to sustain. This JBL is the ideal portable speaker if you are looking for a premier portable speaker experience. It comes in shades of black, blue, and camouflage.
Price – $299.95 at JBL
THE CONCLUSION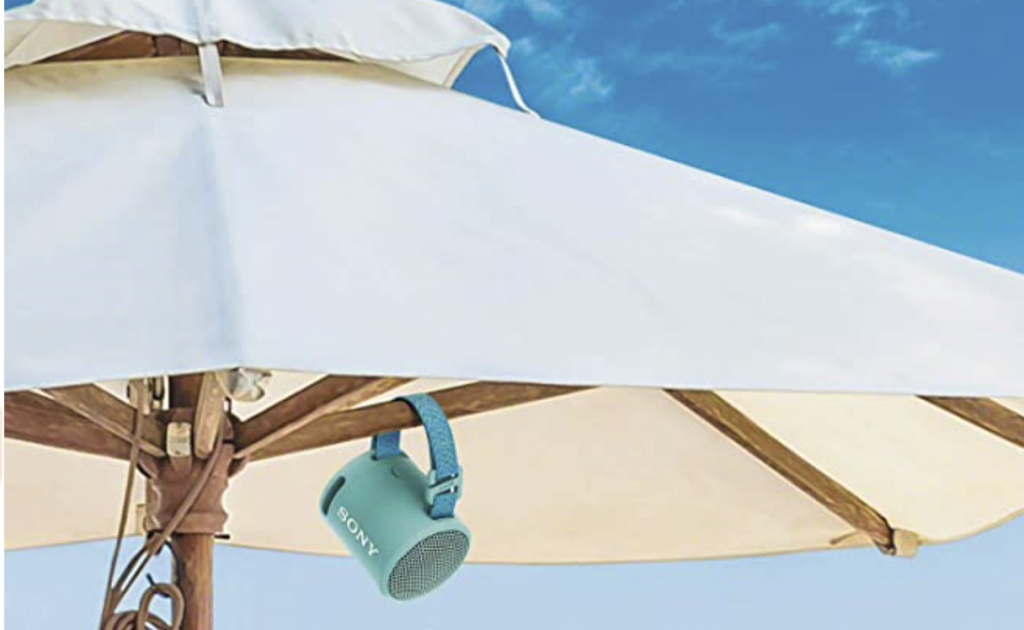 Owning a portable speaker is more advantageous than what one initially may think. Portable speakers allow you to easily fill spaces with music that traditionally would be devoid of it. They can elevate any camping trip or pool party and can serve to produce the perfect beach day vibes. Portable speakers are truly the tiny companions made for a music-loving populous and the best ones we recommended above definitively attest to that.