Discover the best beach accessories to bring along with you on your next beach day.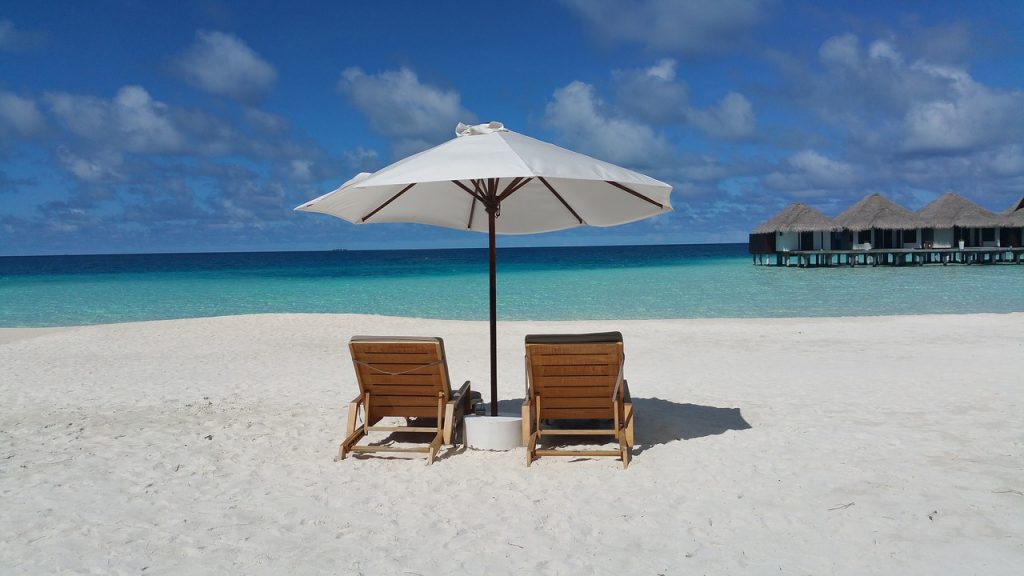 Days spent at the beach have the potential to evoke utter bliss. Lounging in the sun all day as the sea breeze blows softly over your head and the seagulls play a maritime soundtrack of squawks and honks are unique only to the sandy shores that line alluring coastlines. There is really nothing that compares to the joy a relaxing beach day can bring. However, while the beach is the ultimate place to soak up some sun and treat yourself to a day of complete requiescence there are certain things that can elevate your beach day to make it even better.
When you are headed to the beach, especially if you were lucky enough to grow up near a hospitable coast with plenty of sandy spots to plant yourself, you might think of the usual suspects to bring along with you. Of course, you'll grab some sunscreen and a pair of sunglasses so you can easily read the pages of the book you've been meaning to finish. Perhaps you'll fill a tote with some snacks, then grab a towel and be on your way. That's all well and good, and those essentials would certainly suffice if you should decide to make an impromptu trip. However, to really make the best of your beach day there are certain beach accessories that you should always have in your ocean-loving, sun-soaking arsenal. Read on to learn all about the best beach accessories to bring along on your next beach day.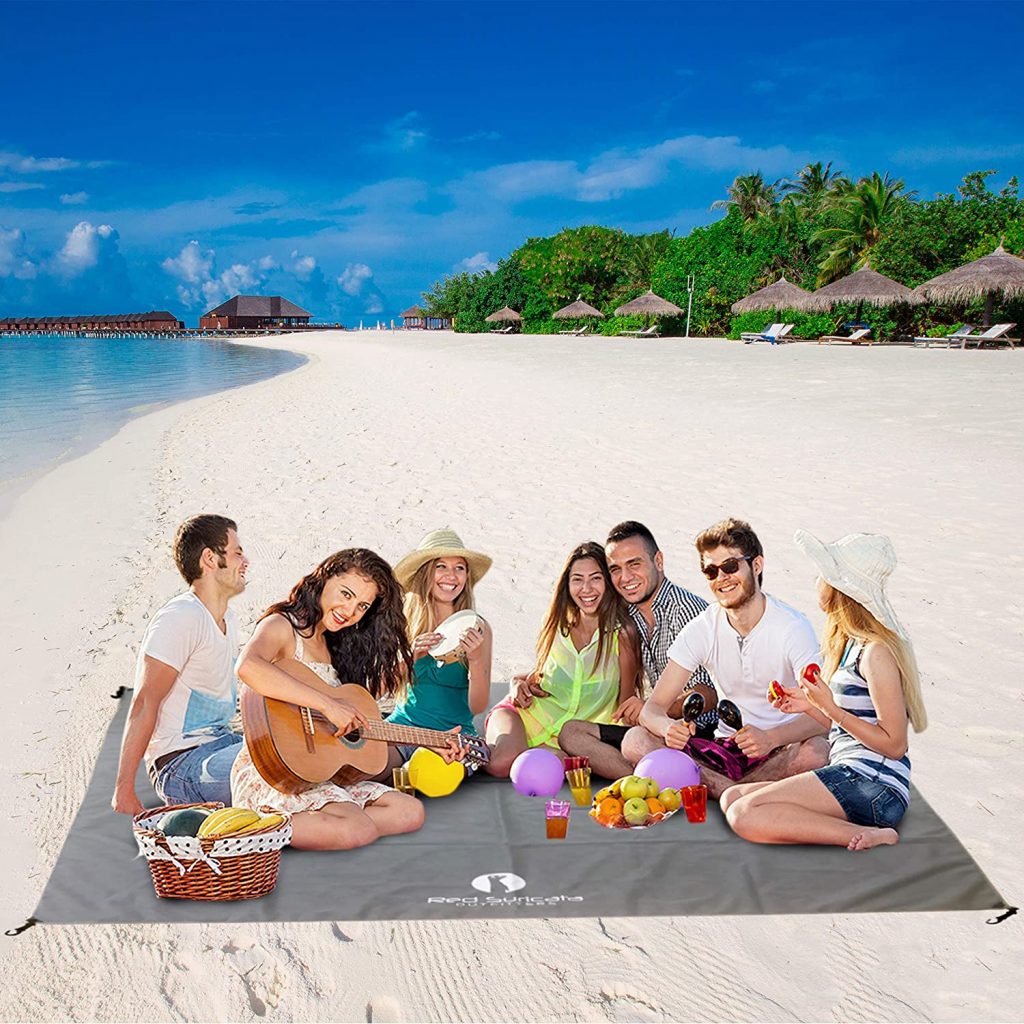 Why It's The Best – As much as the beach wouldn't be the beach without sand, sand has a tendency to get in and stick to everything. On your way back from a quick dip in the ocean you'll find your legs covered in tiny tan particles. If a nice gust of wind skates across the shoreline you and all your accessories will most definitely be covered in a nice helping of sand. Then, of course, when you get back to the car, there is the inevitable task of having to shake off your person and all your beach belongings. And even then, sand will still find its way into the car. Sand just goes with beach territory, there is no escaping it. However, with a solid sand-resistant beach blanket you can help to reduce the pesky task of having to dust everything off time and time again. 
The Red Suricata Sand Free Beach Mat is a particularly advantageous beach accessory investment. The mat is designed with 4 separate layers meant to filter out any sand that ends up being blown or tossed onto the mat. Another nice feature is that this mat is also crafted to resist absorbing the sun, so even in the hottest of conditions, the mat will remain comfortable to lay on. The mat comes in two sizes – medium and large. The medium can accommodate one to four people comfortably. The large can easily fit five to seven individuals. There are also eight different colors from which to choose, so you can find the perfect color to match all of your other beach accessories. 
Price – $79.99 on Amazon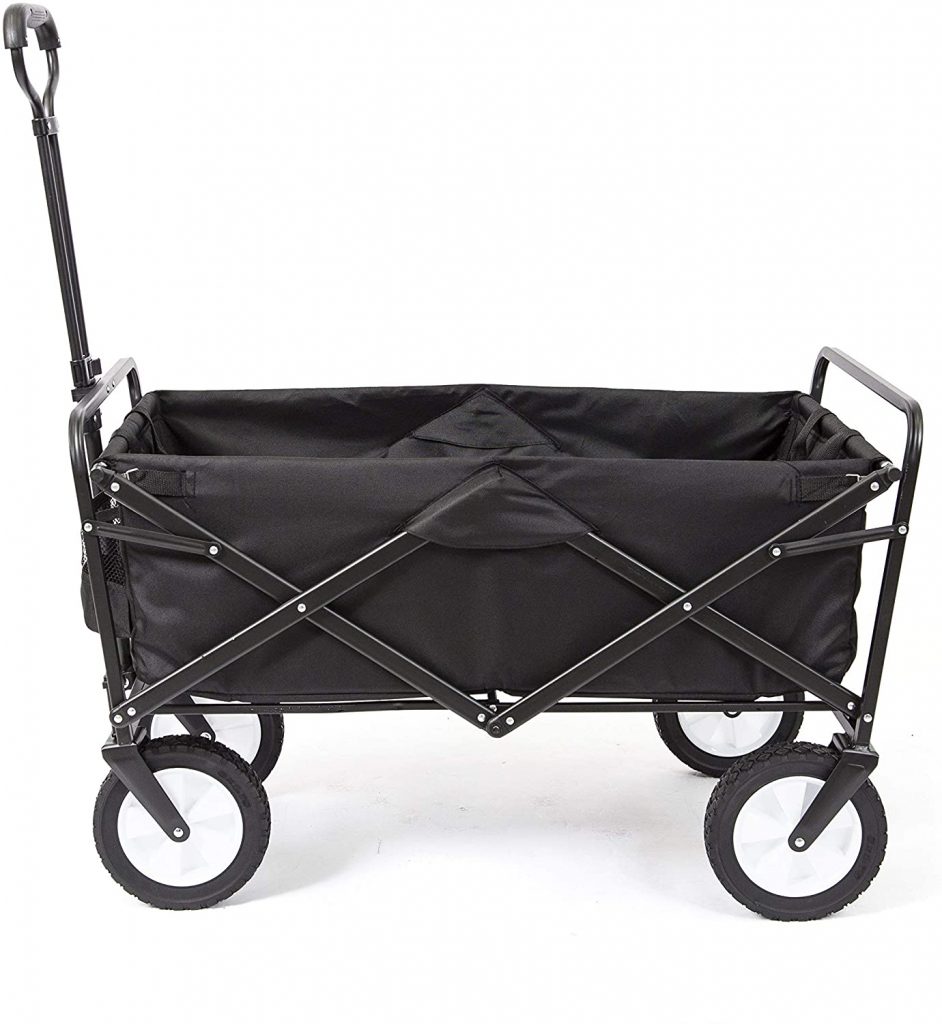 Why It's The Best – Even if you decide to take a solo trip to the beach, it can be a big hassle to carry everything you need with you for the day. Between a chair, towel, tote with all your odds and ends, cooler, hat, and cover-up your arms will likely be overflowing, if you can even manage to carry it all in one trip. This is where a beach wagon becomes essential. 
The Mac Sports beach wagon is the must-have beach accessory for every trip you take to the shore. Inside the wagon, you'll be able to fit all of your beach day essentials and then some. Perhaps you have a couple of tots that you need to wheel across the sand? The wagon is large enough to accommodate them, too! This model can easily support up to a 150-pound load. It also folds up nicely for easy storage and transport on your way there and back. It comes in 6 different attractive colors and patterns, too. 
Price – $114.99 on Amazon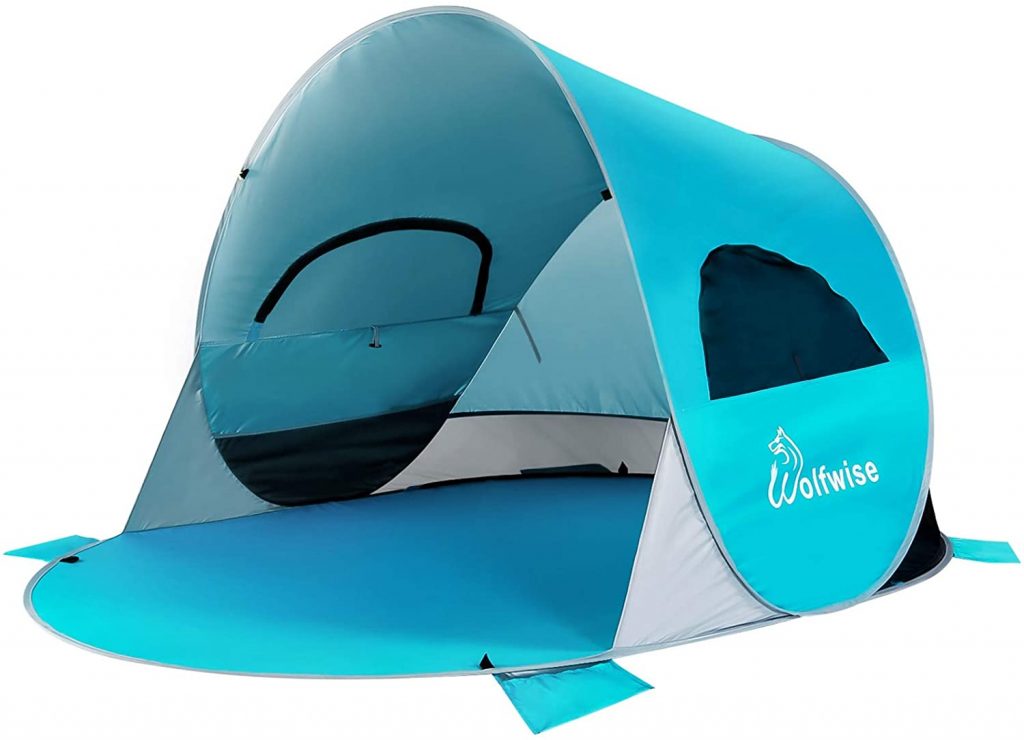 Why It's The Best – If you are going to spend all day at the beach then investing in a good beach tent is an absolutely necessity. Beach tents are ideal for escaping the sun's powerful rays. They also make great little retreats for enjoying a midday snack. If you have little ones with you, they can make great spots for them to nap after hours of playing in the hot sun.
The Wolfwise Beach Tent is the ultimate in beach accessory convenience. Not only will it serve to adequately shield you and your family from the sun's strong UV rays, but it is both durable and simple to assemble. The tent was manufactured with a pop-up design, so you can set it up within minutes and get on with enjoying your beach day. When you're ready to call it day, it collapses in on itself just as easily as it pops up. Also at only 4.23-pounds, it's exceedingly easy to transport. 
Price – $54.49 on Amazon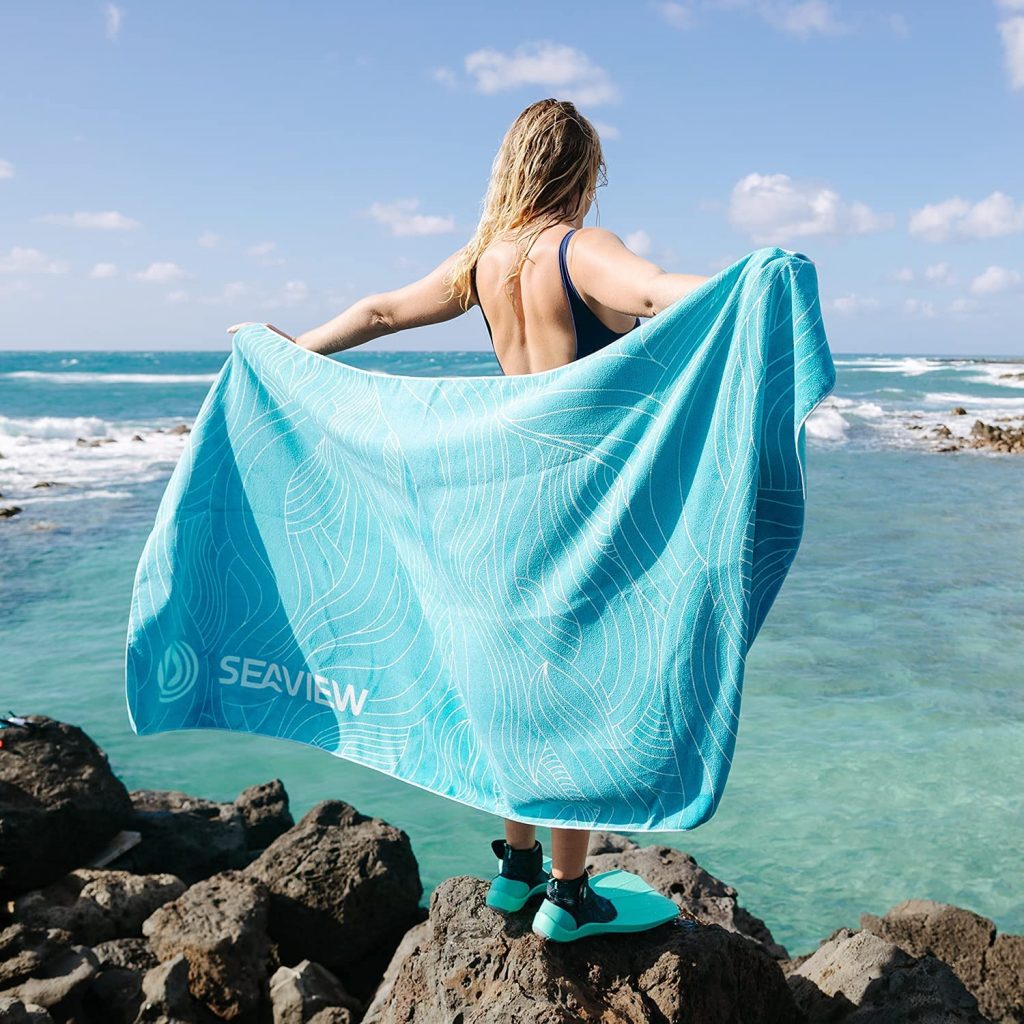 Why It's The Best – Once you experience the convenience of a quick-drying beach towel, you'll wonder why you didn't invest in this beach accessory sooner. As beach accessories go, a quick-drying beach towel is not only useful, it is absolutely necessary, especially if you are one who loves to take more than a few dips in the mighty Atlantic or powerful Pacific.
The Seaview Beach Towel checks the quick-drying box and then some. First, it is designed with a microfiber material that is made to dry three times as fast as a typical beach towel. However, what's also really nice about this particular beach towel is the fact that it is also four times more absorbent than your average beach towel. So not only will it dry quicker but it will get you dryer faster, too. It comes in four different colors and includes a mesh travel bag for easy transport and storage. 
Price – $29.99 on Amazon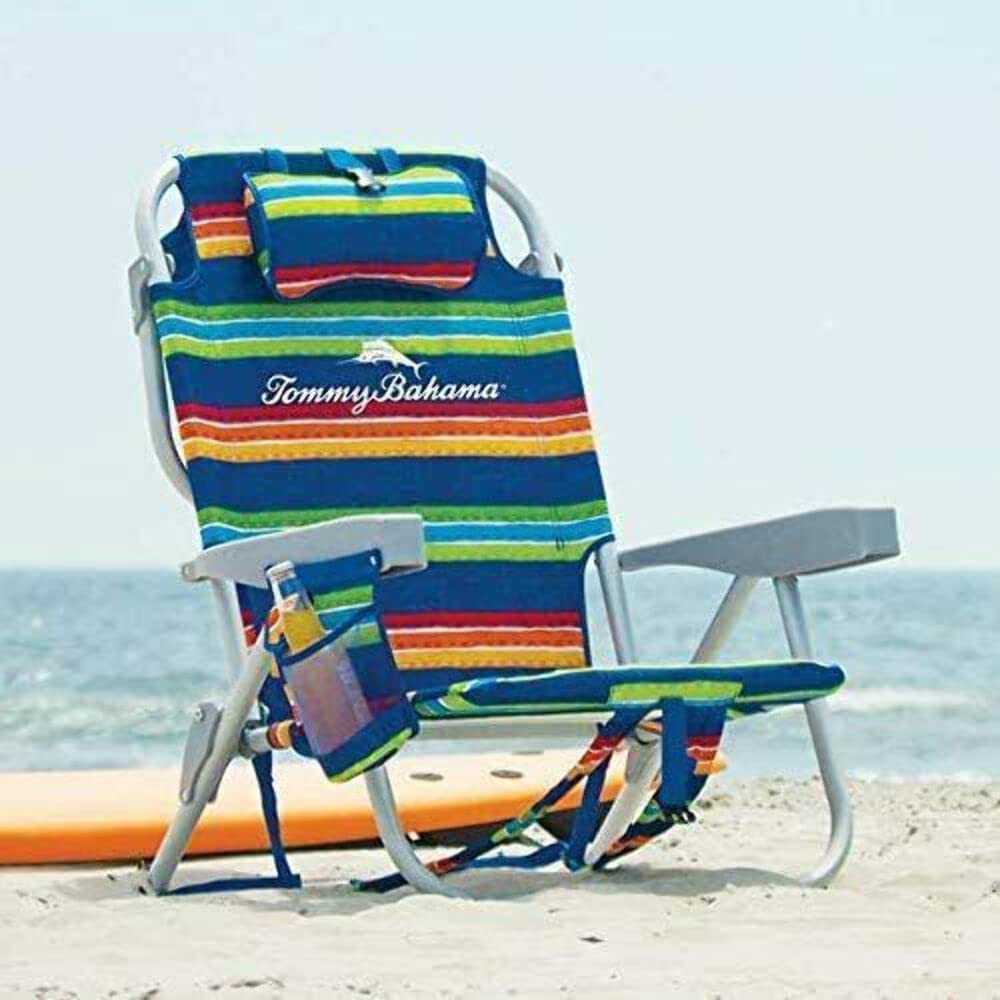 Why It's The Best – What kind of beachgoers would we be if we didn't recommend the ultimate in beach chairs on our best beach accessories list? Bringing a beach chair to the beach is essentially an unspoken requirement of any beach outing. Sure, you can rough it with only a towel, but if you really want to fully equip yourself for a fun-filled day at the beach then you absolutely need a beach chair.
Tommy Bahama is a trusted name in the way of beach accessories, and for good reason. The Tommy Bahama Beach Chair is crafted with anything you could ever want or need. The chair itself adjusts in five different ways to you can soak up the sun in any position that suits your mood. There are cup holders for your beach beverage of choice, a cell phone pocket, and backpack straps for easy transport. What's more, is that this chair is one that is built to last. It is comprised of a durable frame that can effortlessly support up to 300 pounds. It is available in four different beach-perfect patterns. 
Price – $115.99 on Amazon
THE CONCLUSION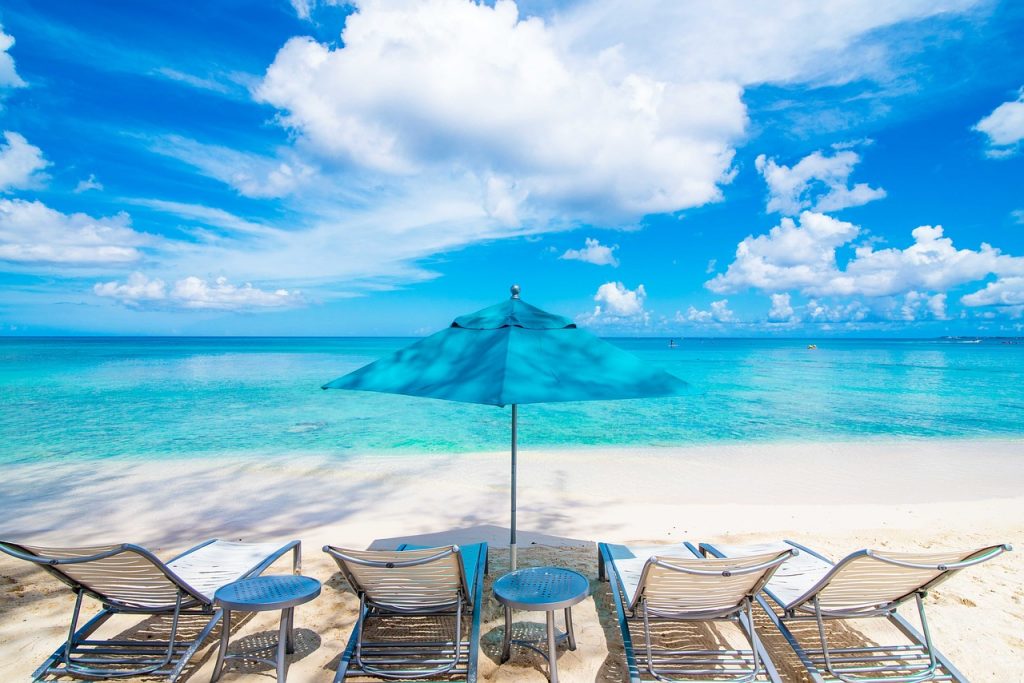 When planning the best beach day ever, it is an absolute requirement to equip yourself with the best beach accessories. All our picks above are sure to elevate your beach day enjoyment. For good measure, don't forget to pack a portable speaker to fill your fun-packed day with the perfect amount of nautical ambiance. 
---