The Kids Online Safety Act is facing criticism saying it will lead to more data collection through monitoring tools.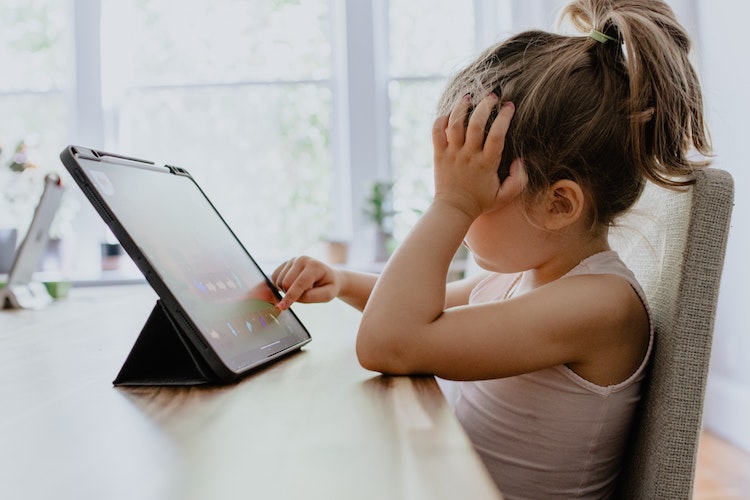 Dozens of human rights organizations wrote to members of Congress opposing its Kids Online Safety Act, arguing that it would not actually make the internet safer for young people. "We believe the privacy, online safety, and digital well-being of children should be protected," the groups said in a letter to senators. But they explained that the bill undermines these goals by forcing providers to use invasive filtering and monitoring tools.
This would jeopardize private, secure communications, incentivize increased data collection on children and adults, and undermine the delivery of critical services to minors by public agencies like schools. The proposed Kids Online Safety Act also requires that sites filter online content which would lead to over-moderation and cut off members of marginalized younger groups who rely on digital services to learn about sex education or access LGBTQ+ resources.
The Kids Online Safety Act's parental supervision aspect, which requires internet services to automatically enable parental surveillance of 15 and 16-year-olds, could harm teenagers experiencing domestic violence. Human rights groups also warn that the bill could lead to sites inadvertently collecting more information than necessary from young people due to age verification requirements.
According to CNBC, The American Civil Liberties Union, Center for Democracy & Technology, Electronic Frontier Foundation, Fight for the Future, GLAAD, and Wikimedia Foundation were among over 90 groups that wrote to Senate Majority Leader Chuck Schumer, D-N.Y., Senate Commerce Committee Chair Maria Cantwell, D-Wash., and Ranking Member Roger Wicker, R-Miss., opposing the Kids Online Safety Act.
The bipartisan Kids Online Safety Act is led by Senators Richard Blumenthal, D-Conn., and Marsha Blackburn, R-Tenn. It aims to establish responsibilities for sites that are popular with children to act in the best interest of users who are 16 or younger. That means platforms would be responsible for mitigating the risk of physical or emotional harm. This includes the promotion of self-harm or suicide, encouragement of addictive behavior, and enabling of online bullying or predatory marketing.
The Kids Online Safety Act would also require sites to default to more private settings for users aged 16 and younger, and limit the people who can connect with them. It would also require tools for parents to track the time their kids are spending on certain sites and give them access to information about their use of the platform. By doing so, parents can address threats of potential harm. Sites would have to let young users know when parental tools are in effect.
Despite the opposition, the Kids Online Safety Act has become popular at a time when conversations about parental control of curriculums in schools have come to the forefront due to controversial state laws like Florida's Don't Say Gay bill – officially known as the Parental Rights in Education Act. As such, the societal groups described the goals of the legislation as laudable. But they added that it would ultimately fail in its aims to protect children.
"We urge members of Congress not to move the Kids Online Safety Act forward this session, either as a standalone bill or attached to other urgent legislation," they wrote. Instead, the groups encourage members to work toward solutions that protect young people's rights to privacy and access to information and their ability to seek safe and trusted spaces to communicate online.
---