Pediatricians are concerned about the health of low-income children after they lose access to the COVID public health emergency program that was implemented after the pandemic.
On October 13, the government decided to extend the Covid public health emergency (PHE) another 90 days even though President Biden had earlier claimed that the pandemic was over. The federal Covid emergency declaration activated powers that have had a huge impact on the U.S. healthcare system, including a Medicaid safety net. Doctors who serve patients in low-income areas are glad to see the extension, but some pediatricians are worried about what will happen to their patients when the state of emergency finally ends.
The reason for the pediatricians' concern is linked to a provision in the PHE that allows Medicaid recipients to automatically renew their government-funded health insurance coverage. Instead of having to re-enroll, Medicaid recipients have received continuous coverage since former President Trump first declared the PHE in January 2020. Approximately 37 million children from low-income families receive Medicaid benefits, and another nine million kids are covered under the Children's Health Insurance Program (CHIP).
In states like Missouri, where a 2020 ballot referendum passed to expand Medicaid access, enrollment has grown exponentially since the pandemic began. The federal government and individual state governments share the cost of Medicaid. Federal rules apply to the program, but states have some flexibility in setting income requirements to receive coverage.
That's why people had to re-enroll in Medicaid on a regular basis, to prove that their income still fell within the qualifying range. They also had to go through an extensive paperwork process proving other qualification requirements, such as not having access to job-based health coverage. These potential barriers to coverage were removed in the PHE and will be reinstated as soon as the federal Covid emergency is declared to be over.
Missouri pediatricians and other doctors are concerned this will have a sweeping detrimental effect on their patients. The state has a questionable track record of managing its Medicaid services, which could leave thousands of vulnerable children without health coverage. In 2019, Missouri inadvertently removed around 100,000 children from the program when a new computer system was installed.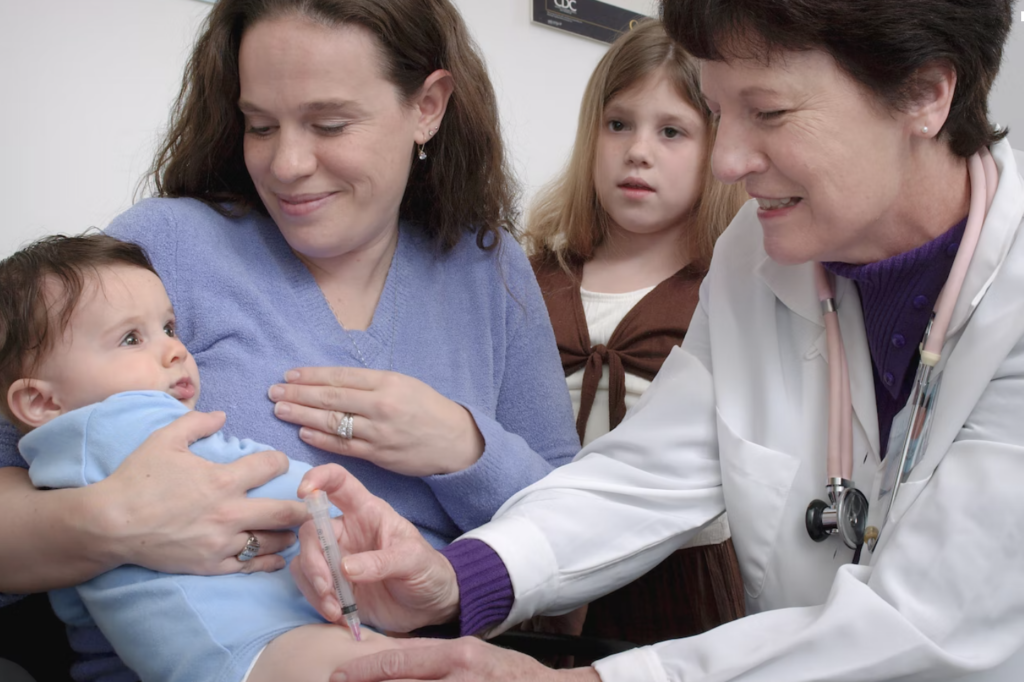 "I mean, we were turning away kids left and right and it just broke our hearts," said Dr. Maya Moody, president of the Missouri chapter of the American Academy of Pediatrics. "These are kids that we needed to see and they were our routine patients."
Missouri pediatricians learned that the computer error had removed kids who were actually still eligible for coverage because they had a different income threshold than adults. State officials have fixed the error, but doctors fear that a similar sudden loss of coverage could happen when the PHE ends. The current federal Covid emergency period will end in January unless the government decides to extend it again.
This falls right in the middle of cold, flu, and Covid season—not a great time for people of any age to suddenly lose their health insurance. Dr. Moody has encouraged other pediatricians to educate their patients' parents on being proactive about doing what it takes to reapply at the end of the PHE. "We have already started to talk to folks about making sure they're getting their documents together and they're ready to reapply," said Dr. Moody.
Of course, at some point, the PHE must end and pediatricians are hoping their young patients won't struggle through gaps in coverage. Medicaid offices nationwide will be flooded with the task of processing tens of thousands of re-enrollment applications. Whether they can do this in a timely manner remains to be seen.
---