All Americans are now eligible to receive a second round of eight free COVID tests. Learn how your can claim yours here.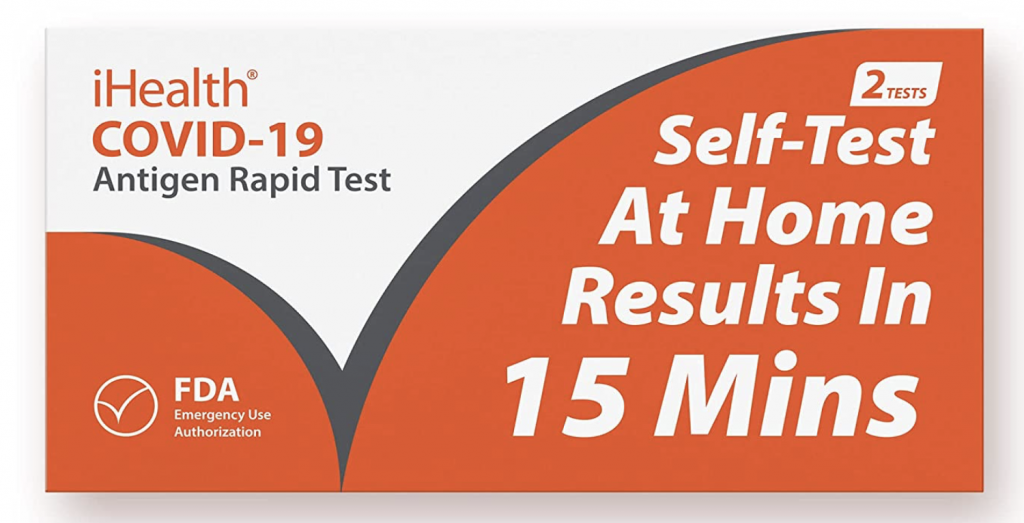 As the government started restricting funding for COVID testing, American citizens began scrambling for accessible and free virus-testing sites. With a new variant on the loose, it only makes sense that the US government and the CDC would come together to provide helpful safety measures. Finally, a new round of free COVID tests is now available to order.
This recent release of at-home COVID kits can be located on the US government website COVIDtests.gov. The US Postal Service will be delivering eight free COVID tests for anyone living in the United States. The home kits will all be rapid, so if you're looking for PCR tests, you'll have to find a separate outdoor location. The US Postal Service delivered the first cycle of eight tests last year, bringing the total to 16 rapid tests given out for free. But eight rapid tests could be used relatively quickly by many larger families in the United States. Though it's great the government is doing something proactive about this new variant, there needs to be more continuous, free COVID testing nationwide.
The government's website appeared active on Monday night. At the beginning of this week, people were able to start placing orders and entering their home addresses to receive the eight free COVID tests. No one has received the tests yet, but they should be coming to your doorstep very soon. On Tuesday, the government made a statement about the government's new round of at-home rapid tests, stating its accessibility for every family living in the nation.
The newest handout of free COVID tests comes at a critical time for Americans. The voracious subvariant of Omicron was discovered a few months ago but wasn't considered as much of a threat. Now cases are rising due to this pesky variant, with a 60% rise in COVID cases over the past two weeks. Hospitalizations have also started to increase, a worrisome fact as mask mandates have been removed in most cities nationwide. The Biden administration hopes that providing more available testing again will help slow the spread and keep Americans informed about their viral status.
In the past, the current administration has been criticized heavily for being too frugal with free COVID tests. Many citizens scrutinized the measly eight rapid tests, explaining that families can go through those tests too quickly. Higher-ups in the Biden administration addressed the criticism as unnecessary and that the administration was holding out on tests to understand how much demand for testing there was. But since the pandemic has never gone away since its commencement, the general public has always needed free testing as an imperative safety measure.
Biden's hesitance to administer excessive home-kit amounts has to do with timing mismanagement during the Omicron wave. As cases spiked at the end of December 2021, the government purchased one billion tests for American citizens. Those free COVID tests were sent out too late and didn't reach most households until the Omicron wave died down. Pharmacies were overstocked with at-home rapid kits without anywhere to go. Though the demand fell in spring 2022, home kits are needed urgently now to stabilize the new subvariant's infection rate incline.