Certain types of loans, like FHA loans, are available to help those trying to purchase a home with bad credit.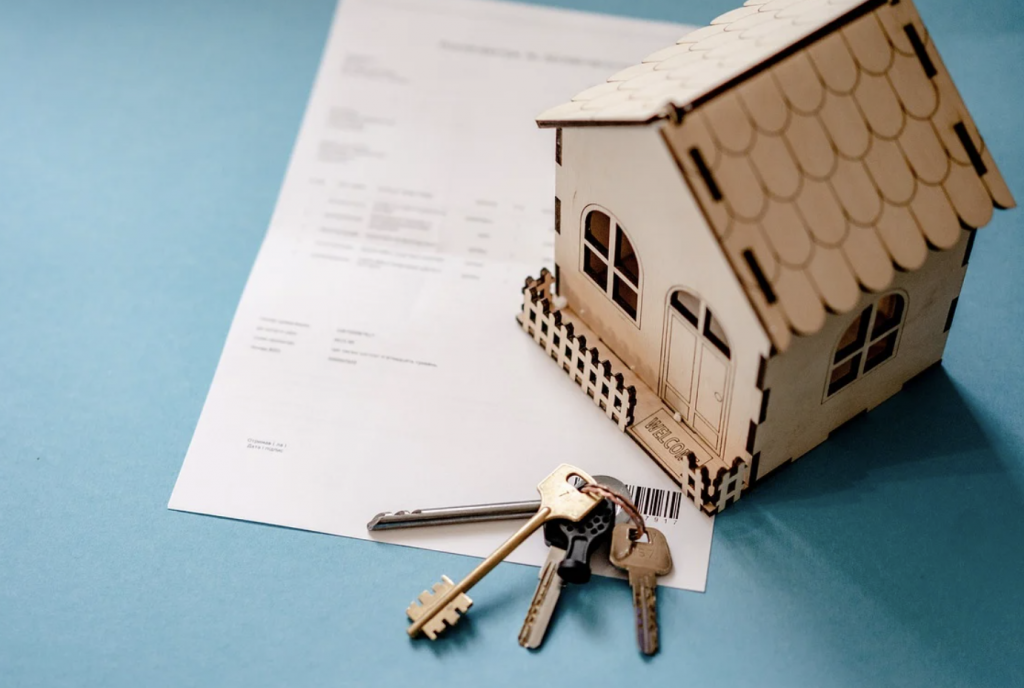 You may have heard that it's impossible to buy a home if you have bad credit. While that may be true for some people with poor credit histories, there are other factors besides a credit score that can work in your favor when you apply for a mortgage. Different types of home loans have distinct requirements that may be more flexible for buyers who have less than great credit.
Finance website Money.com has outlined specific steps to follow if you are concerned about having a bad credit score but want to buy a home. The first step is learning exactly where your credit score falls on the scale by requesting a copy of your credit report from Experian, Transunion, or Equifax. This three-digit number ranges from 300 to 850 and takes several factors into account when calculating the risk posed to a potential lender.
Whether you have bad credit or good credit is primarily determined by measuring five metrics. These are your payment history, how much debt you have in relation to your available credit, the age of your credit history, the mix of credit account types you have, and the total number of credit accounts in your name. A score below 620 is generally considered bad.
Credit scores change over time and even day by day, depending on when creditors report your latest information. Make sure every entry on your credit report is correct, as they often contain errors. Removing these mistakes can boost your credit score.
Mortgage lenders use either the Fair Isaac Corporation (FICO) credit score or the VantageScore 3.0. Each assesses a person's good or bad credit score by ranking them on a scale from Very Poor to Exceptional/Excellent. FICO says a score range from 670-739 is Good, while VantageScore 3.0 says 661 to 780 is Good.
If your credit score falls into the Fair range (FICO 580-669 and VantageScore 601-660) your next step is to specifically shop for lenders who work with borrowers with bad credit scores. You may find a lender willing to work with a lower score if you have at least 3% of the home's price saved up for a down payment. Keep in mind that the average first-time homebuyer last year had a down payment of 7%, and 20% down is required to avoid paying private mortgage insurance (PSI).
If you meet specific requirements, you may still qualify for certain government-backed mortgages. The Federal Housing Administration (FHA) provides insurance on loans offered by approved FHA lenders. FHA loans are designed for borrowers with fair or bad credit who cannot qualify for a conventional mortgage.
The U.S. Department of Agriculture (USDA) also sponsors two types of homebuying programs for people buying homes in rural or suburban areas around the country. Their loan programs are designed for low to middle-income buyers with fair or bad credit. A USDA-backed loan is provided by a private mortgage lender and requires a minimum credit score of 640, while a direct USDA loan is only available to very low-income borrowers who can still prove that they can afford to make their monthly payments.
If you are a veteran, current servicemember, or surviving military spouse, check into applying for a Department of Veterans Affairs (VA) loan. Like FHA loans, VA loans are provided to eligible buyers by private lenders and guaranteed by the VA. Some lenders will approve VA loans for people with bad credit scores as low as 580 and do not require a down payment.
Finally, use this tool to check into state and local programs that make home ownership easier for people with bad credit histories. Some target firefighters, teachers, and other public service employees while others assist with down payments or encourage people to move into certain neighborhoods. Until you find a lender willing to approve you, work hard on improving your credit score by making payments on time and not opening any new credit accounts.
---