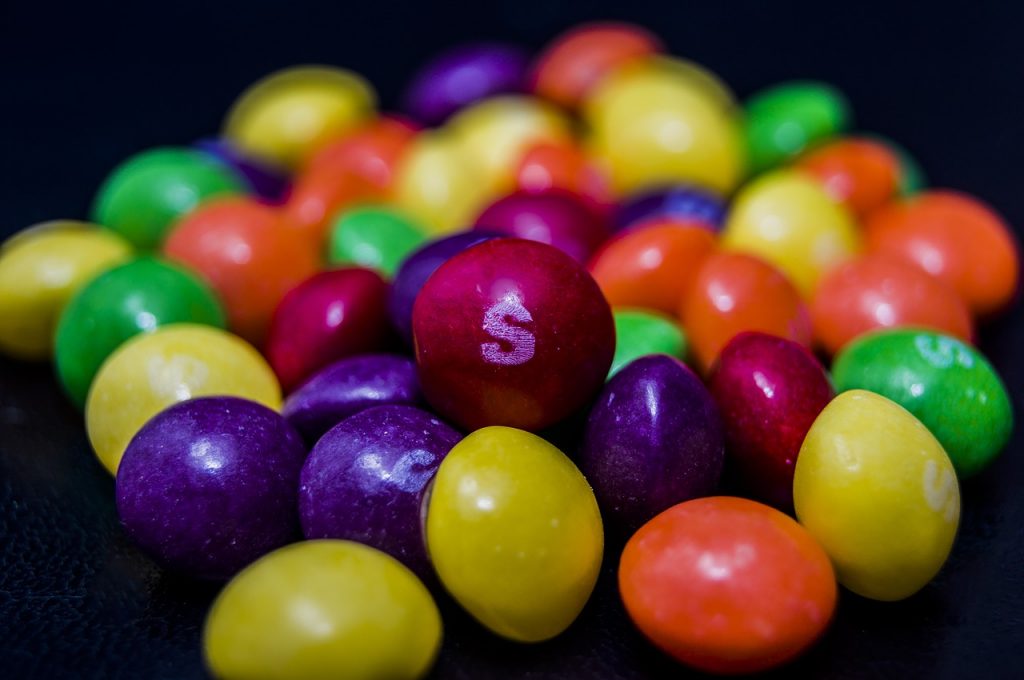 Food recalls have been particularly prevalent in recent months. Mass baby formula recalls due to potential salmonella contamination helped to spurn an immense nationwide shortage. Popular candy company Strauss Israel was forced to recall over 100 different types of its confectionary products also due to salmonella concerns. Now, candy giant Mars Wrigley has issued a sweeping recall for Skittles, Starburst, and Lifesavers. The Skittles, Starburst, and Lifesavers recall was issued over fears that metal shards may have made their way into the candies. 
Mars Wrigley published a news release detailing the nature of the Skittles, Starburst, and Lifesavers recall. The products that were specifically afflicted include all varieties of Skittles Gummies, Starburst Gummies, and Life Savers Gummies. Reports that have surfaced indicated that customers have found thin metal shards lodged within the gummies themselves or loose in the bags. Mars Wrigley detailed that the contaminated products were manufactured at a third-party facility outside the United States and then were subsequently shipped to retailers across the United States, Canada, and Mexico.
An immense number of products have been included in the Skittles, Starburst, and Lifesavers recall. Consumers who have purchased any Skittles, Starburst, or Life Savers gummy items should refer to the first three digits of the 10-digit manufacturing code that will be printed on the back of every bag. The code will be located inside a white rectangular box on the bottom portion of the packaging. Please refer to the photo below that shows an example of where to locate the code.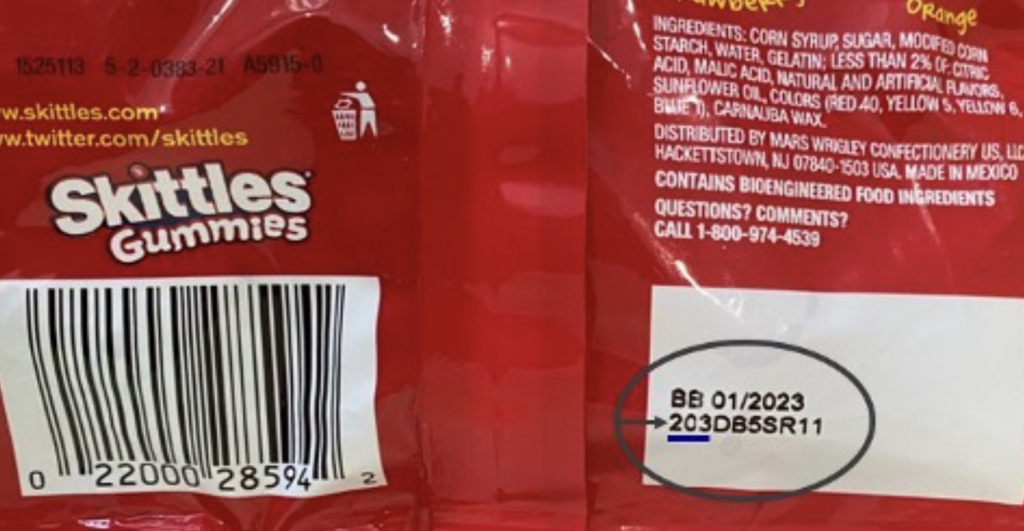 The three-digit codes pertaining to the products included in the Skittles, Starburst, and Lifesavers recall vary greatly. Mars Wrigley released tables that detail the specific codes customers should look for depending on the product they purchased. They can be viewed here. Customers who find that they have purchased a product believed to be potentially contaminated with metal shards should either dispose of the product immediately or return it to the retailer where they initially purchased it to receive a full refund.
Mars Wrigley has asserted that they are currently collaborating with retailers across the United States, Canada, and Mexico to ensure that any products included in the Skittles, Starbust, and Lifesavers recall are promptly removed from store shelves. To date, Mars Wrigley has stated that there have been no reports of any illnesses or injuries relating to the nature of the recent recall. However, the company is urging individuals who have any questions or concerns to not hesitate to contact them. To do so consumers can visit the contact section of the Mars Wrigley website. Alternatively, consumers can also call 1-800-651-2564 to speak to a representative in the company's customer care center.
The nature of this recall is serious. Ingesting any type of metal product is hazardous to the human body. Even though there have yet been no reports of illness or injury relating to the Skittles, Starburst, and Lifesavers recall, individuals who believe that they may have accidentally consumed any of the potentially afflicted products should monitor themselves for any nausea, vomiting, or diarrhea. Should any of these symptoms occur it is important to seek immediate medical help.