Many people in Europe are utilizing private jets which is not good for the environment.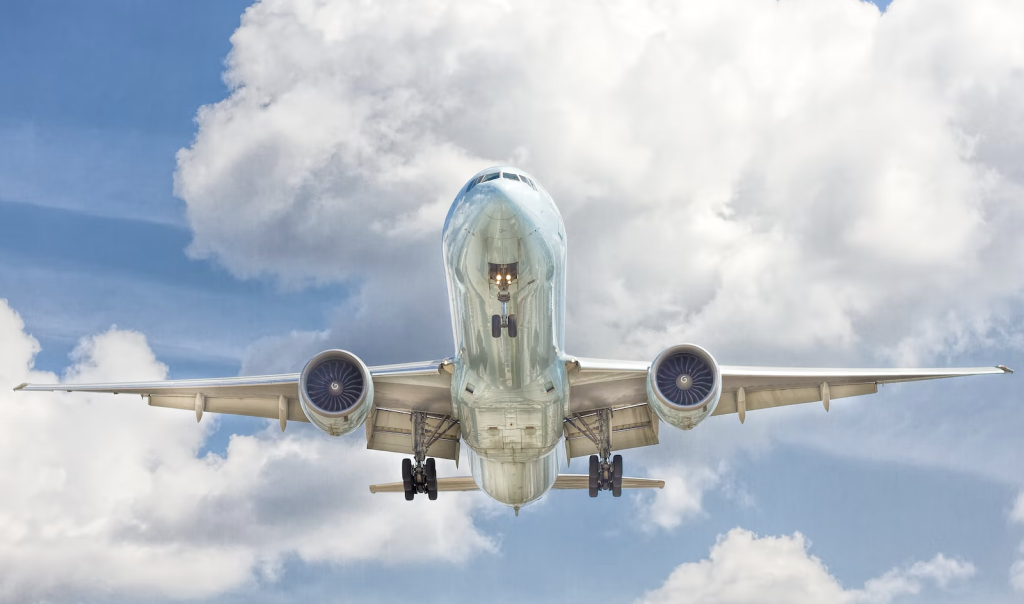 Greenpeace, an environmental campaign group, posted an analysis Thursday that is damning to European elites wealthy enough to own private jets. Citing research from Dutch environmental consultants that used aviation analytics, Greenpeace said the number of private jet flights in Europe rose 64 percent last year. That set a record high of 572,806 flights, over half of which were brief trips below 466 miles.
According to CNBC, this is a problem because the emissions from private jets have a disproportionate impact on the environment. These emissions more than doubled in Europe in 2022, which exceeded the annual per capita carbon emissions of 555,000 residents of the EU. "The alarming growth of private jet flights is entirely at odds with all the climate science that tells us to bring down CO2 emissions immediately in order to avert total disaster," said Klara Maria Schenk, who serves as transport campaigner for the "Mobility for All" campaign at Greenpeace.
While flying is a legitimate transportation option for long journeys, Greenpeace pointed out that 55 percent of the questionable flights were "ultra-short" trips below 750 kilometers or around 466 miles. Most European countries have well-established train and ferry networks. As Greenpeace noted, these shorter journeys could have easily been taken by these more environmentally friendly options.
The research Greenpeace referred to was collected by CE Delft, a Dutch environmental consultancy firm. CE Delft used data provided by Cirium, the world's leading source of travel and aviation data. It assessed all flights on private jets departing from and arriving in European countries between 2020 and 2022.
Researchers separated the flights into groups based on year, route, and aircraft type. They excluded certain private jets with less than three seats because they were predominantly trips made for leisure purposes. The data also excluded flights to and from the same airports, and flights to and from airports without an International Air Transport Association code.
Emissions from private jets in the EU have outpaced emissions from commercial airplanes in recent years. Data shows that private jets emit up to 14 times more pollution than commercial planes per passenger. Private planes are up to 50 times more polluting than trains.
In fact, a single private jet can emit two metric tons of carbon dioxide in one hour. To compare, the average EU resident emits 8.2 metric tons of CO2 over an entire year. Even so, first-time buyers are fueling record sales and manufacturers of private jets are struggling to keep up with demand.
Climate activist organizations like Greenpeace are particularly concerned because the European region is vulnerable right now. It just completed its driest summer in at least 500 years and remains in a severe winter drought. "Reducing oil-powered transport immediately is a no-brainer, starting with a ban on energy-wasting ultra-polluting private jets that provide no value for people, yet burden them with harmful emissions, toxic microparticles, and noise, harming our climate, environment, and health," Schenk said.
Owners of private jets likely disagree with Schenk's statement that their aircraft provide them no value. However, the wealthy and famous have a long record of only paying lip service to climate change and other issues they claim to care about. The Conversation found the elite's multiple homes, yachts, and private jets cause them to leave carbon footprints up to thousands of times larger than the average person.
For example, Bill Gates currently ranks as the 4thrichest person in the world with a net worth of $129 billion. Although he's ranked as a "modest" polluter because he doesn't own a yacht or dozens of homes, his annual carbon footprint is estimated to be a whopping 7,493 metric tons of carbon. This is largely due to the fact that he flies everywhere on his collection of private jets and helicopters.
---