Who owns Spotify starts with founders Daniel Ek and Martin Lorentzon who have a combined 30% of the company.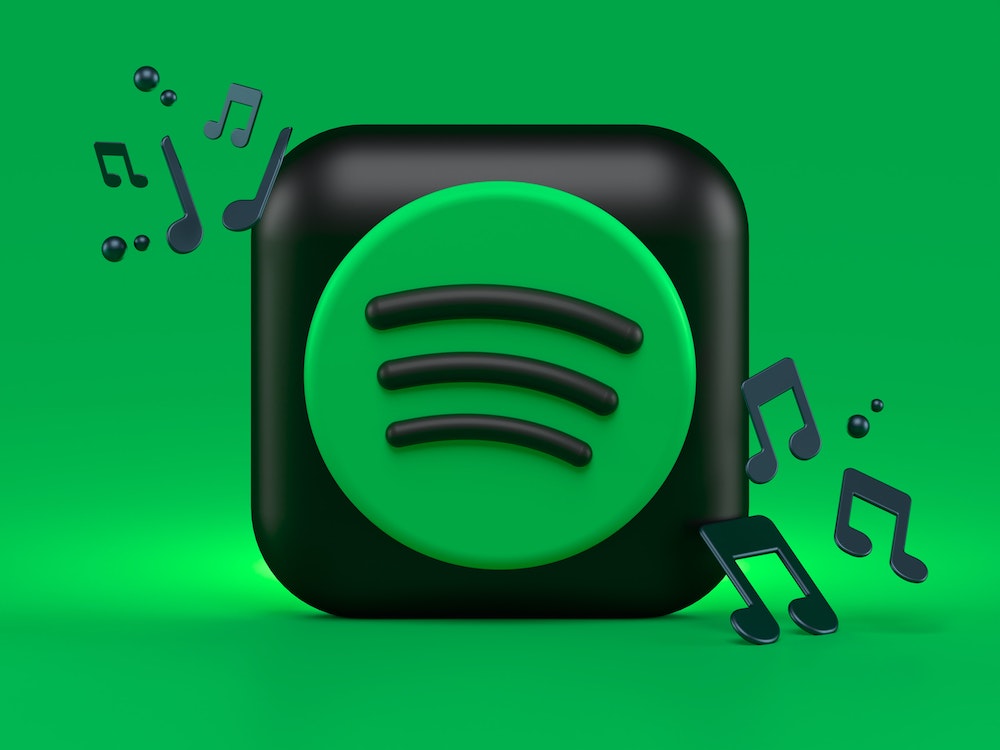 It's only the biggest music platform going right now, but who owns Spotify? Over the past few years, if not longer, music streaming services have gained in popularity by leaps and bounds. There are the little guys such as Tidal, Deezer, and Pandora Premium fighting the good fight and then there are the behemoths like Amazon Music, Apple Music, and YouTube Music going toe-to-toe in a battle for your musical souls.
And, of course, there is also Spotify, which is the most popular music streaming service going right now. Its advent came for one particular reason (which we will soon discuss), so from where it began to where it is now is nothing short of amazing. So, who owns Spotify? Are those who created it still even in the picture or have they gone on to other adventures?
WHO OWNS SPOTIFY STARTS WITH DANIEL EK AND MARTIN LORENTZON IN 2008
Who owns Spotify started when Daniel Ek and Martin Lorentzon decided to combine their talents. Little did they know that their venture called Spotify would someday be worth billions.
Ek, the former CTO of Stardoll, and Lorentzon, the co-founder of Tradedoubler, put their brains together in 2006 in Stockholm, Sweden as a way to better and legally distribute music online. At the time, the music industry was plagued by the illegal sharing of music, and pirating websites were in vogue.
Ek and Lorentzon used Napster as the inspiration for Spotify. But they knew they didn't want to venture into the illegalities of music piracy. Instead, they made the wise choice of testing out the streaming technology of the time and also securing licensing deals with as many record companies as possible.
Their process was starting to look different than the other options. It took the pair who owns Spotify music two full years of convincing labels and artists to stream their music with them while also better developing their service before the Spotify platform was ready to launch. They did so in October 2008 to European users.
While all was good to go in Europe, the Spotify owners were having a rough time obtaining an international license for music, which meant it couldn't launch its service in the United States. They knew the US would be big business, so persistence was the key. It took them three years before they finally got the clearance and in 2011, Spotify was introduced to a new audience.
WHO OWNS THE MUSIC ON SPOTIFY STARTS WITH THE RECORD COMPANIES
Maybe some of you are too young to know about the boom that was once music piracy. It might still go on today, but if it does, it isn't remotely as bad as it was in the early and mid-2000s. Streaming music has virtually put an end to it. Who owns Spotify music on the platform was a key to this.
Napster was one of the first big illegal pirating sites. They joined the internet craze in 1999 and handed users the ability to share their digital music on a central server. Oh, this did not make artists happy. Lawsuits became the norm against Napster and within two years, the service was shut down. This left 80 million users just as unhappy.
Oink's Pink Palace was another piracy site that used torrents to share its music. Oink had strict rules in place, though. However many songs you downloaded, you were required to upload. At its peak, Oink was seeing uploads of over 1,500 torrents a day. Unfortunately for Oink, their popularity caught the eye of the International Federation of the Phonographic Industry, who took them to court and shut them down.
But what was considered to be the greatest pirating website was called What.cd. They provided high-quality torrents and users had to be invited to join. As with Oink, those using What.cd were required to upload just as much as they downloaded. What.cd eventually fell like the rest of the music pirating websites and was last seen in 2016.
WHO OWNS SPOTIFY IS SPLIT AMONG THE FOUNDERS AND VARIOUS INVESTMENT FIRMS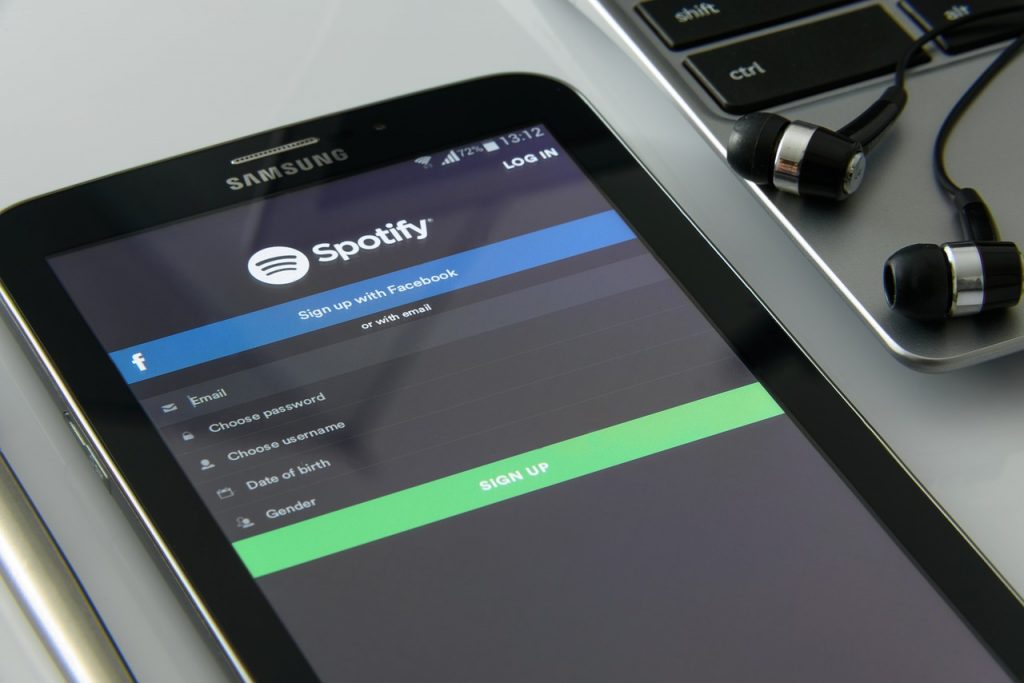 Ever since Ek and Lorentzon came up with the idea of Spotify, the answer to the question of who owns Spotify has not changed. Well, it hasn't changed much. From the jump, founders Ek and Lorentzon have maintained the majority of the ownership. According to Spotify Financials, this is how the numbers fall as to who owns Spotify, along with the percentage of the total voting power.
Daniel Ek – 34,512,368 (18.5% Ordinary Shares); 33.6% (Total Voting Power)
Martin Lorentzon – 22,380,375 (12.1% Ordinary Shares); 43.8% (Total Voting Power)
Baillie Gifford & Co. – 21,720,001 (11.8% Ordinary Shares); 3.9% (Total Voting Power)
Morgan Stanley – 17,293,378 (9.0% Ordinary Shares)
Tencent – 16,631,969 (8.7% Ordinary Shares)
T. Rowe Price – 14,252,970 (7.4% Ordinary Shares)
So, as for who owns Spotify, Ek and Lorentzon still hold that title. They took the music streamer public in 2018 and have continued to make big strides as fast as music streaming goes.
They have invested heavily in the podcast market, reeling in one of the biggest podcasts on the market – The Joe Rogan Experience – and have also started offering fun additions to their Spotify app such as Receiptify, Spotify Palette, and Spotify Web Player.
Earlier this summer, Ek led the Spotify 2022 Investor Day to explain to its over 2,000 partners that Spotify is still in good hands. As with any big business, they have had to fight off unhappy artists and producers (Taylor Swift and Thom Yorke to name a couple) as well as having to take on companies such as rival streaming service Apple Music. Through it all, though, Spotify continues to thrive.
SPOTIFY IS ON SOCIAL MEDIA
Now that we understand who owns Spotify, let's look at the footprint they are leaving. By footprint, we are talking about their social media presence. We would be hard-pressed to find more than a handful of people who have not heard about Spotify and they can probably thank their reach when it comes to social media.
The more you think about it, the more you can call Spotify a social media network itself. Spotify integrates neatly with Facebook and Twitter, allowing users to post and share their every dealings with Spotify. Because of apps such as Receiptify, users have the ability to post their top songs, artists, and playlists.
But it isn't just Facebook and Twitter that Spotify uses to its benefit. They also know that the younger generation loves Instagram, so Spotify also has an Instagram presence. They also know that many music artists love to share their daily activities on Instagram, so being part of that crowd is a win-win for Spotify.
The two men who own Spotify started small. They dared to dream big and 15 years into that dream, Ek and Lorentzon are taking over the music streaming industry. They are never content to rest on their laurels and understand that growth is key to their future success. Let's see where they go from here.
---