The places with the poorest air quality in the US include Bakersfield, California, Indianapolis, Indiana, and Atlanta, Georgia.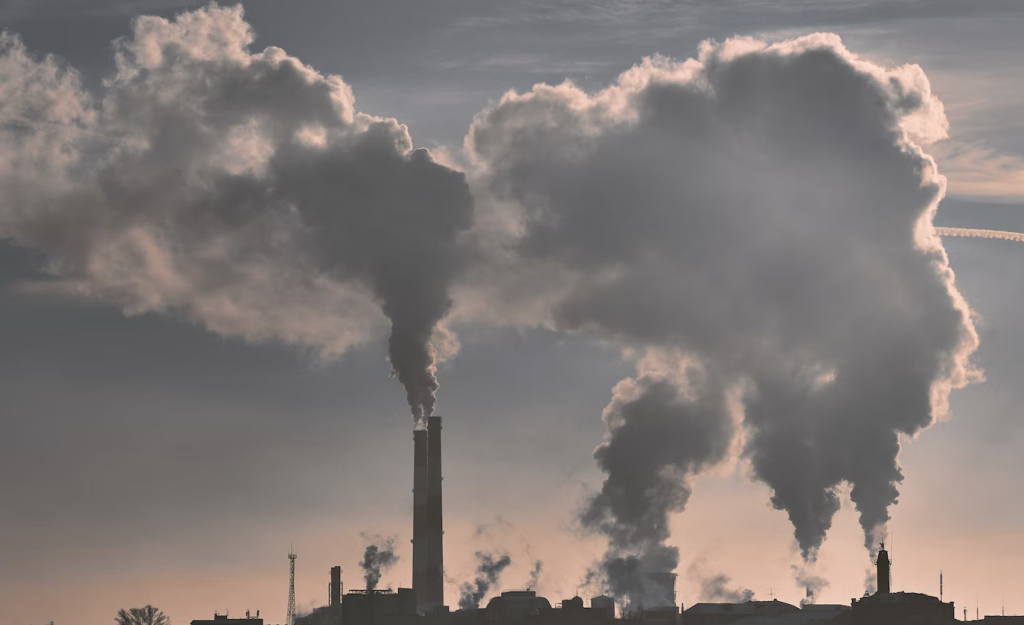 When we think of air pollution, we often think of crowded metropolitan hubs and industrial plants, but these aren't the only places where air quality can be affected by human processes. Using cutting-edge technology, researchers tracked the amount of PM2.5—the tiny particles emitted by cars, wildfires, large-scale agriculture, and factories—in the air across the country over four years. The results were surprising; the top 10 most polluted places in the U.S. weren't big cities or coal towns, but were across the board, areas largely populated by Black and Hispanic communities.
The results, based on data recorded between 2011 and 2015, shed light on a disturbing fact: that segregation is still alive, at least when it comes to air quality. In cities like Birmingham, Alabama—one of the most segregated cities in the U.S.—the areas with the most industries producing pollution were 95 percent Black. This points to both the lack of resources for the Black community to push back against pollution in their communities and the decades-long practice of putting Black neighborhoods, rather than white neighborhoods, at risk.
In Atlanta, Georgia, the semi-circle of areas showing the most pollution align almost perfectly with a 100-year-old redlining map, which kept Black and white neighborhoods segregated. Central Pennsylvania, on the other hand, shows heavy pollution freckling the land. Unlike most of the other places on this list, central Pennsylvania is largely white and agricultural; large-scale agriculture can also contribute to pollution, as do the processing plants scattered throughout the area.
St. Louis, Missouri, was a hot spot for bad air quality, due largely to a ring of energy plants that still utilize coal, a heavy factor for pollution. According to the Guardian, St. Louis houses three of the 10 most polluting power plants in the world. Houston, Texas, is an oil industry hub, with most of that industry taking place in predominantly Black areas of town, affecting a historically Black university, as well.
Indianapolis, Indiana, also makes the top 10, but not necessarily due to power plants or agriculture—it's because of all the driving. People drive more in Indianapolis than they do in most other cities, with communities of color sitting largely on major thoroughfares. Northwest Indiana, in cities like Gary, also makes the list, but due to the steel industry, leading many air quality experts to criticize Indiana for its lack of emissions controls.
The top three places with the most air pollution in the U.S. are Chicago, South Los Angeles, and Bakersfield. Chicago's South side, largely populated by communities of color, is home to all kinds of industrial byproducts from landfills to sewage treatment plants, to huge stockpiles of pet coke, a byproduct of the oil industry, that send black clouds of dust over entire neighborhoods. Meanwhile, in Los Angeles, shipping hubs like Amazon are driving up already high vehicle and transportation emissions.
The worst place for air quality in the U.S. is Bakersfield, California, partially due its geography; the nearby mountains help trap pollution and keep it in the area. Thanks to agriculture, oil drilling, and other industries, the area experiences pollution rates that are significantly higher than the EPA's level which would require remediation for residents. Though people live full lives in all these cities, one has to wonder if a fuller life—one with cleaner air—could be lived elsewhere.
---