The fine Missouri cities of St. Louis and Kansas City are separated by nearly 320 miles. St. Louis finds itself on one end of the state, sitting on the mighty Mississippi, looking directly into Illinois while Kansas City is on the far western side of the state, bordering Kansas as it also sits on the confluence of the Kansas and Missouri Rivers.
Both cities are the epitome of Missouri life. Not overly large are the two, but they offer modern living without turning their back on their important history. Neither city is the capital of the state, that honor goes to Jefferson City. But these two cities are the two largest in the state.
If you are looking for a relocation destination, both St. Louis and Kansas City have plenty to offer. Rich in history, they enjoy an enormous selection of food and entertainment options and if sports is an important part of your life, they have enough professional sports to keep you excited for a long time. To go along with that, both cities have massively passionate fan bases.
As we know, though, fun, food, and entertainment are only part of the package that one needs to look at when considering a move. Cost of living and crime rates are also major concerns. In fact, they can both be dealbreakers.
For some, the weather is also a big factor in determining where you and your family may end up. Some families do well in the cold and snow while others simply thrive in warmer climates. With these two cities, you may get the best of both worlds.
We are going to take a look at both of these historically rich cities to see if we can determine which Missouri city would be a better one to call home – St. Louis or Kansas City.
CLIMATE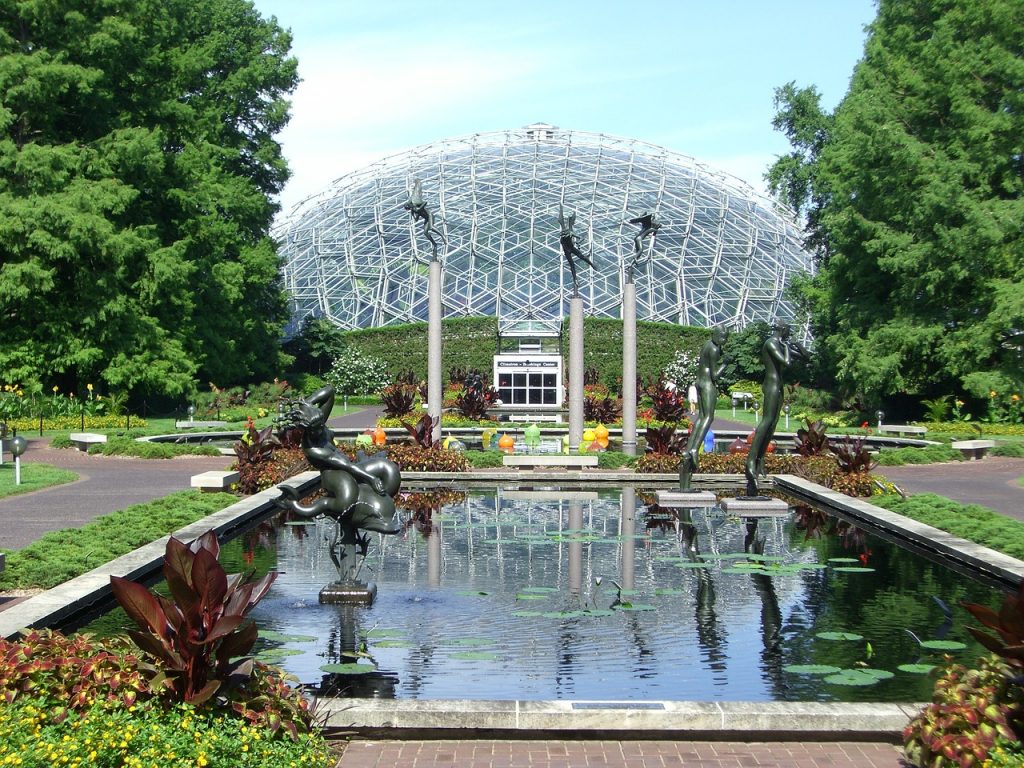 It is always hard to decide which factor is the most important when deciding on a new location to live. Weather is almost always at the top of everyone's list, so here is where we will start.
Both cities sit in the Midwest and because of this they enjoy just about every weather type you can imagine. "Enjoy" may be too casual a word. "Endure" may be a better way to describe it. Regardless of which you choose, you will get the benefit of four seasons in either city.
The first thing you'll probably want to know is just how much sun does each city gets. Well in comparison to both, the United States' daily sun average is 205 sunny days. If St. Louis is your choice, unfortunately, they are going to fall below the US average with 202 sunny days per year. Kansas City, on the other hand, will see a few more with a 215 sunny day average per year.
The Midwest can sometimes find itself hot and dry. Thankfully, both cities are not either. The typical warm month across the country in July and St. Louis will see their average sit right around 88.5 degrees. Although there are plenty of miles between the two Missouri cities, their warm temperatures are relatively the same. Kansas City's July high averages 88.7 degrees.
When it comes to cold temperatures, you will see a little more separation. St. Louis will see their January lows average at almost 23 degrees while in Kansas City, they will average 20 degrees.
Yes, with either city you are going to get rain along with some snow, both seeing just about the same totals. St. Louis is going to give you 42.2 inches of rain per year while Kansas City will drop 41.9 inches on your head. The snow numbers are about the same as well with St. Louis averaging 15.5 inches of snow and Kansas City giving you 14.5 inches of snow per year.
Your best bet here would be to prepare for any and all types of weather. While rare, both cities are in the Tornado Alley region, so that should also be another strong consideration.
DEMOGRAPHIC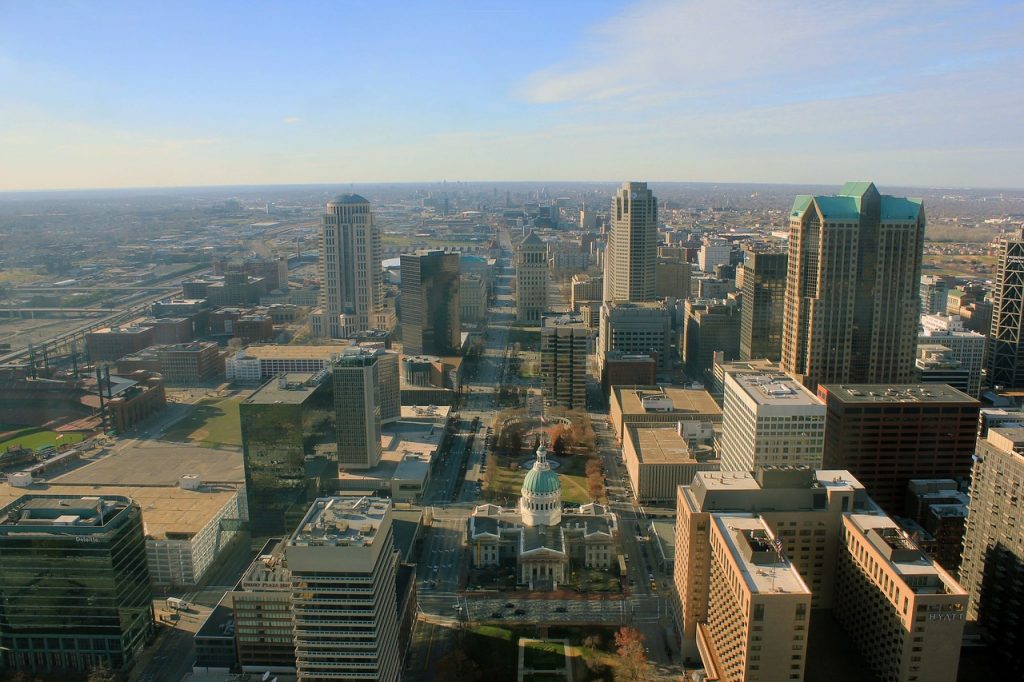 If big cities are what you're trying to avoid, then you may like the relative sizes of St. Louis or Kansas City.
Over the past decade, St. Louis has actually seen its population drop. Is that a good thing or a bad thing? Right now, they are near 302,000, which is a big drop from the 320,000 who called the city home a decade ago.
Kansas City remains the largest city in the state, and it continues to grow. 10 years ago saw the city's population around 460,000 and today they claim nearly 510,000.
To see what each city is comprised of, we like to take a deeper look at each city's population. St. Louis is made up of 46.5% Caucasians, 46.4% African Americans, 3.4% are Asian, and 4.0% are Hispanic. Kansas City is made up of 60.9% Caucasians, 28.2% African Americans, 2.7% are Asian, and 10.6% are Hispanic.
We don't like to stop there, though. We like to take a deeper dive into each city and look at its diversity through other measurements. We go to WalletHub for these city rankings which are based on factors like socioeconomic, cultural, economic, household, and religious diversity.
WalletHub has ranked 501 big cities across the country and St. Louis comes in ranked at #223. Their individual ranking numbers look like this: Socioeconomic diversity (278), Cultural diversity (235), Economic diversity (421), Household diversity (372), and Religious diversity (158).
Kansas City's numbers rank much higher than St. Louis'. Overall, Kansas City is ranked the 105th Most Diverse City in America. Their rankings look like this: Socioeconomic diversity (166), Cultural diversity (180), Economic diversity (193), Household diversity (117), and Religious diversity (140).
INDUSTRY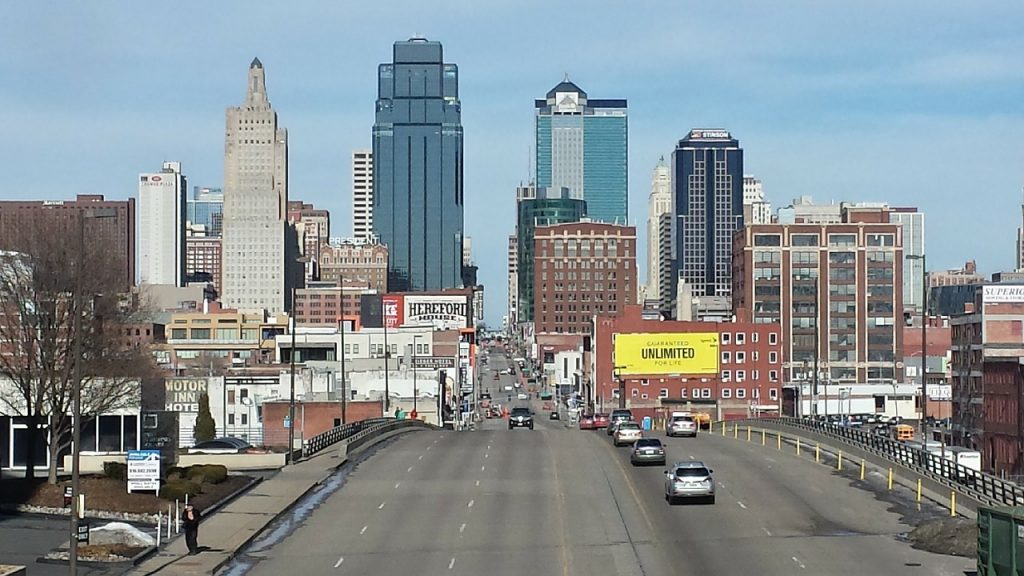 Regardless of where you are at in life, unless you're independently wealthy or retired with great savings, the job market is going to be key for you and your family. Having a job lined up or at least being in a robust job market will make relocation life much easier when you finally start loading up that U-Haul.
Depending on how you look at it (good or bad), the job market is open for business. While it is good for job seekers, those who need workers at this point are finding their everyday businesses struggling to say the least. What this all means is that if you're heading to St. Louis or Kansas City, finding a job shouldn't be that difficult a chore.
Article continues below headlines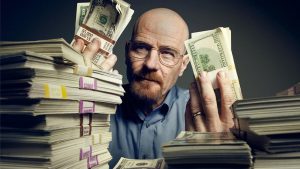 ---
Both cities have plenty of big businesses to offer employment. As of 2020 (the height of the pandemic), the St. Louis area was home to eight Fortune 500 companies. These included Reinsurance Group of America, Centene, Emerson Electric, Graybar Electric, Edward Jones Investments, Olin, Ameren, and Post Holdings. But those aren't the only businesses worth mentioning in the city. Other big employers are Ascension Health Alliance, BJC Healthcare, Express Scripts, Hardee's Restaurants, and the Schnucks supermarket chain. Of course, you can't talk jobs in St. Louis and not mention Anheuser-Busch.
Kansas City doesn't hold the same Fortune 500 clout as St. Louis, but it does have two companies finding space on the list. Seaboard Corp. and Cerner Corp. are the two that lead the city, but they aren't the only big businesses in Kansas City. The largest city in the state also has Hallmark, Saint Luke's Health System, the Lockton Companies, Kansas City Southern, Carondelet Health Network, and Burns & McDonnell.
With both cities being destination spots and well represented in the professional sports field, the food and entertainment industries are also in need of workers in a big way.
CRIME RATE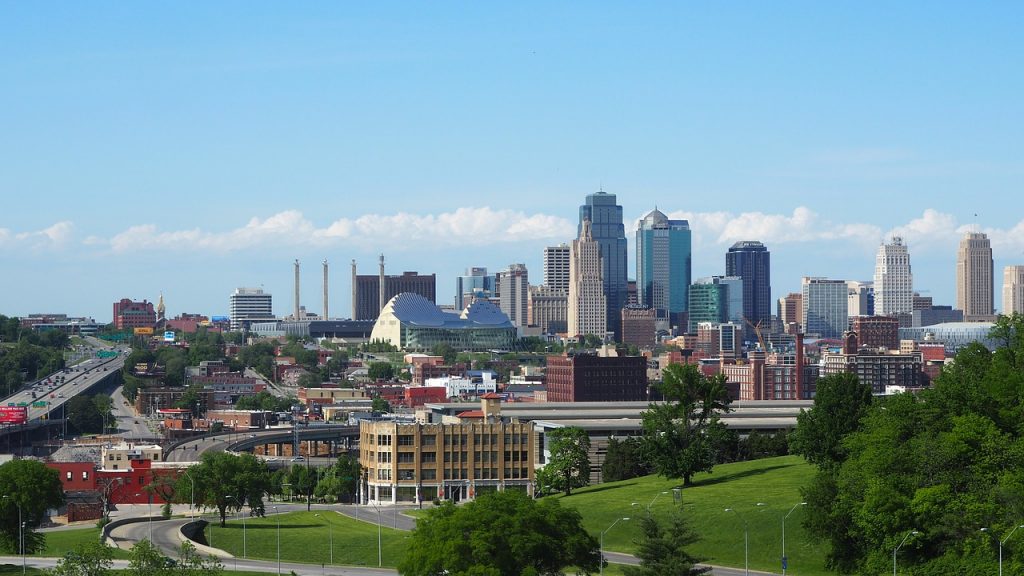 Many times, this is what separates a good city from a questionable one and unfortunately, this may be the case with both St. Louis and Kansas City. Their individual crime numbers are unimpressive, to say the least, and some may call them downright scary. They certainly will cause a pause with families looking to relocate to either city.
The crime rate numbers we get come from the FBI's National Incident-Based Reporting System via AreaVibes. If you are planning a move or even if you are planning a visit to scope out the cities, these are the numbers you should pay attention to. The reported number percentages are based on city population and national averages.
We'll start with the "better" numbers of Kansas City. Overall, Kansas City reported a total of 28,489 crimes. The total number is 143% above the national average. Of those crimes, 20,570 were property crimes that include vehicle theft, burglary, and property theft. This number is 110% above the average. 7,919 were violent crimes which include assault, rape, robbery, and murder. The violent crime number is 309% higher than the national average.
Now we are going to move to the absolutely terrifying St. Louis numbers. St. Louis reported a total of 23,416 crimes which is 234% above the nation's average. 17,399 were property crimes, 198% above average. For violent crime, they reported 6,017. Their violent crime numbers were smaller than Kansas City's but because of St. Louis's smaller population, their violent crimes are 420% above the national average.
These truly are hard numbers to digest but are they enough for you to say no to the city?
COST OF LIVING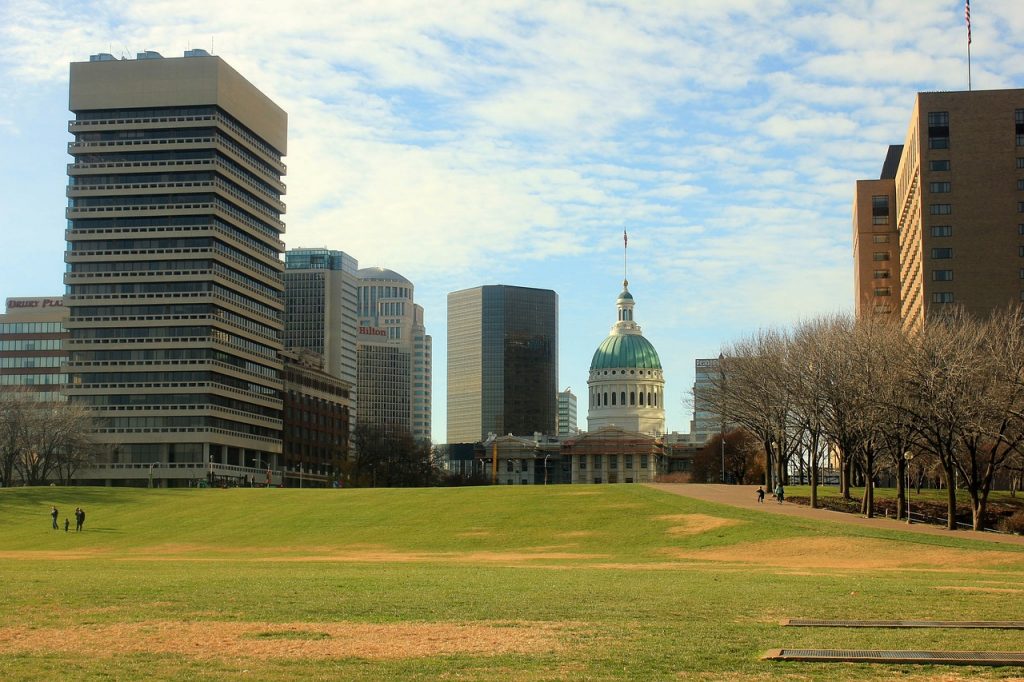 The cost of living is always key in deciding where you may want to live. While some bigger cities across the country will have you dig deep into your wallet for survival, St. Louis and Kansas City are not of those who would. The cost of living in each city probably won't take the sting or fear out of the crime rate, but it can go a long way in making life bearable if either is where you choose to set up shop.
According to NerdWallet, the median price for a 2-bedroom apartment in Kansas City is right around $1,190 a month. That is not a bad price unless you are comparing it with St. Louis. That same 2-bedroom is going to cost you $878 in the smaller city.
If owning a house is more what you desire, a 3-bedroom, 2-bath home in Kansas City will set you back around $278,000. The same home in St. Louis will cost you right around $244,000.
But housing costs are not the only determining factor. You will have other monthly bills to deal with such as food and utilities. In both cities, you are going to find those costs running virtually the same. The big differences you will see, though, are in entertainment and healthcare costs, where St. Louis holds the advantage.
Life on your wallet appears to be much better in St. Louis. Is the crime rate trade-off worth it?
LIFESTYLE & CULTURE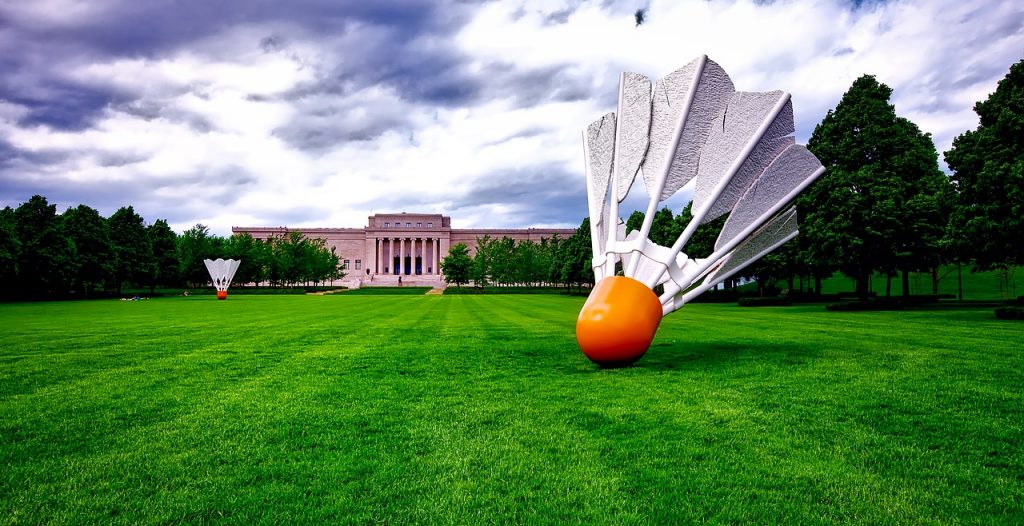 As you will see, it is fair to say that you won't have trouble findings things to do in either city. Sports is a passion in both St. Louis and Kansas City. St. Louis is routinely considered the best town for baseball with fans more loyal and passionate than most. In Kansas City, they do have the Royals for baseball, but most recently the rebirth of the Kansas City Chiefs football team has turned the city into a sea of red and tomahawk chops.
But there is more to each town. First and foremost in St. Louis is the world's famous Gateway Arch. Construction on "The Gateway to the West" began in 1963 and was completed a short two years later. Since that time, it has come to represent the city and usher travelers to the western part of the United States.
As we mentioned, baseball is big in St. Louis. You can head on over to Busch Stadium and catch a Cardinals game before taking to the streets for some fine dining or drinking. There are plenty of breweries to quench your thirst.
For the younger ones (or thrill-seekers), St. Louis offers the Six Flags amusement park. Kids can also be entertained at the St. Louis Aquarium at Union Station, The Magic House, or the St. Louis Children's Museum.
Of course, baseball isn't the only professional game in town. If you are a fan of hockey, the city also has the St. Louis Blues. Don't forget the city sits on a river. They offer plenty of waterfront fun as well.
As far as entertainment value, Kansas City is going to look much like St. Louis. With its location near the river, the riverfront offers plenty of shopping, eating, and drinking for all ages at the historic City Market.
If you are into history, pay respects to the National World War I Museum. While it offers a somber atmosphere, it also provides a great honor to those who fought and died during the Great War. The city has the Kansas City Zoo and the Nelson-Atkins Museum of Art as well.
For sports nuts, two professional teams call Kansas City home. Baseball has taken a backseat to football, though summertime entertainment at the baseball field is always a good time. But it is football that now calls Kansas City king as the Chiefs have taken over the city. Although they lost the most recent Super Bowl to the Tom Brady-led Tampa Bay Buccaneers, fan support has not diminished in the least.
You are going to find much to do in both cities. From theaters to restaurants to bars to kid's fun, neither city leaves a stone unturned.
THE CONCLUSION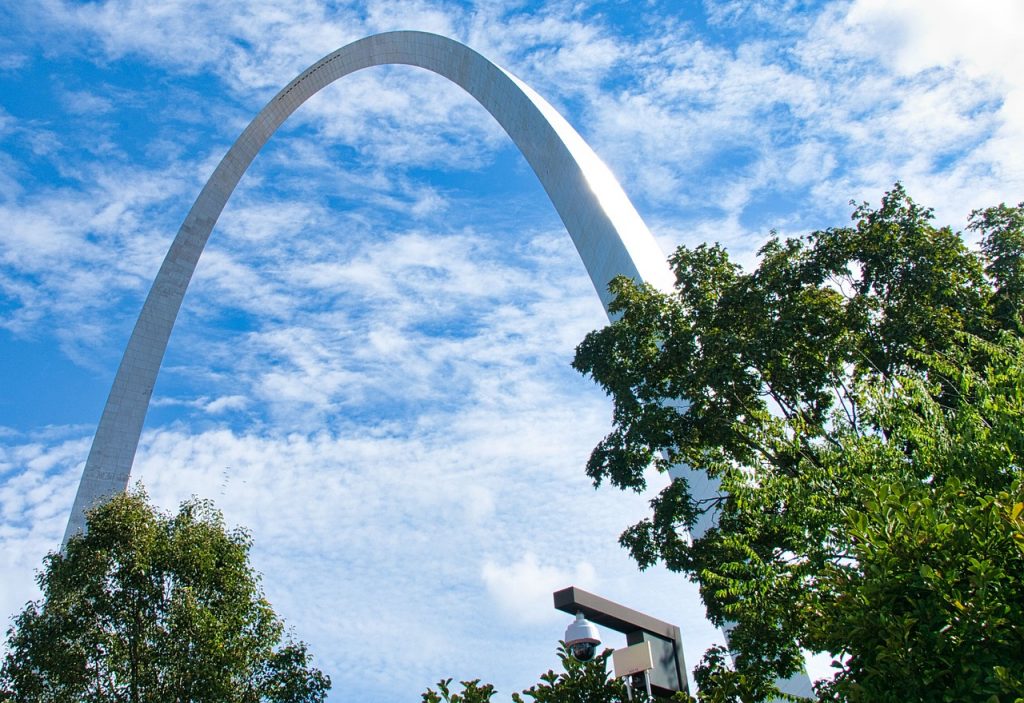 As with many of the cities we've compared in the past, the spiking crimes rates are hard to ignore. You absolutely can't with either of these Missouri cities. Yes, they both have their charm and their history, their cost-of-living numbers are also very affordable, but you have no idea what you're walking into with each city.
As far as entertainment and lifestyle go, as you can see both cities have plenty to offer families and singles. Professional sports dominate each city with fan bases that are rabid, to say the least. Both cities offer great nightlife for those looking and enough to do to keep the kids entertained.
One other thing you may wish to take into consideration is each cities location. While they are both in the same state, they both border very different states, and thusly, lifestyles may reflect this. Give them both a look over before deciding your fate.