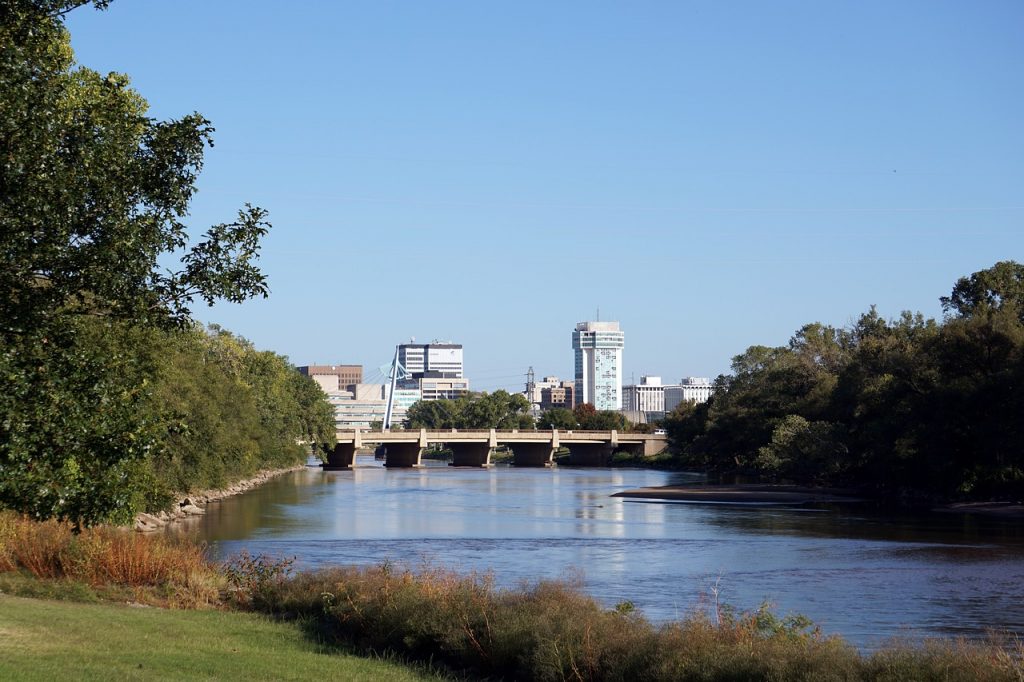 Okay, we can be honest here. If you were to think about relocating anywhere in the United States, where would the state of Kansas rank on your list? To be more specific, what about the two cities, Wichita and Topeka? We are going to go out on a limb here and say the state alone may not rate high on your list of possibilities.
Maybe, though, you ought to give it some thought. Topeka is the State Capital although it is only the fifth-largest city in the state. In fact, it is the last of the five that can claim over 100,000 residents in their city. The city has a rich history with the shaping of our nation. Wagon trains found their way through the town, which was founded in 1854, on what became known as the Oregon Trail, making their way west to the undiscovered country.
The Topeka state capital Constitution Hall is where antislavery settlers first convened to pen the first of four state constitutions making Topeka a "free state capital." It is also recognized by the National Park Service as the Lane Trail to Freedom headquarters on the Underground Railroad.
Wichita, on the other hand, enjoys the title of the largest city in the state of Kansas. It was founded much later than Topeka, which sits about 140 miles to the east of Wichita. It was first a trading post in the 1860s along the Chisholm Trail, the main route out of Texas for driving cattle, before finally being incorporated in 1870.
Wichita was also the place lawman Wyatt Earp called home for a year before he took his talents to Dodge City. But that was then.
History aside, although it is fascinating history, we need to look at both cities with today's lens. With only a few hours separating the two, the weather may not be a factor in determining which city would be the better choice. Nether city can claim to be overpopulated, so if you like your cities on a smaller scale, both should be just as attractive as the other.
What always seems to be the selling point comes down to the crime rates in the city. So, we are going to take a look at that, as well as a few other factors to see if either Wichita or Topeka would suit you if relocation was on your mind.
CLIMATE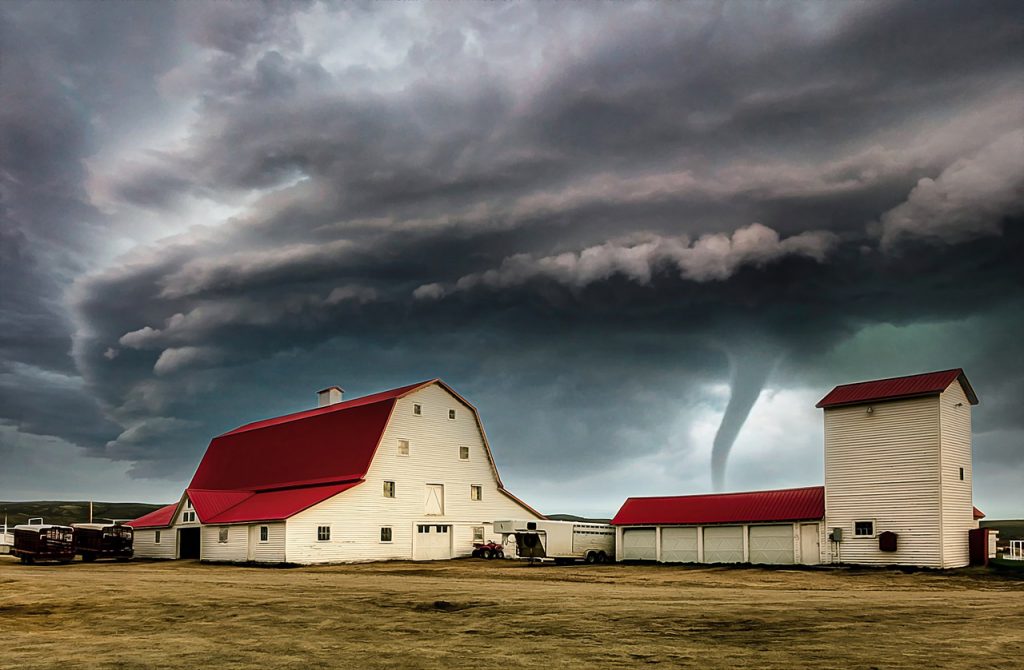 As far as a state goes, Kansas is considered to be one of the top agricultural states in the nation. It produces high numbers of wheat, sorghum, soybeans, and corn. They also enjoy being a leader in beef production as well. Therefore, the climate is a big part of what makes Kansas a very important state.
You are going to see similar numbers not only in Wichita and Topeka but also across the entire state. But as it is a Midwestern state and located virtually in the center of our country, both cities will get their mixture of all types of weather. Just ask Dorothy from The Wizard of Oz.
Across the United States, the average number of sunny days is 205. You will be pleased to know that both cities average more sun with Wichita bringing in 221 sunny days a year. Topeka isn't far behind as they average 215 sunny days.
As Kansas is in the heart of the Great Plains, summer temperatures can get somewhat toasty. July is the typical hot month and in Wichita, you are going to see temperatures average around 92 degrees. Topeka isn't far behind on the average scale as their July temps will revolve around 89 degrees.
The Great Plains aren't only known for their heat. They can also get mighty cold in the wintertime. Wichita will see its cold month of January average a low of under 22 degrees. Topeka, though, can get much colder in January as they will average 18 degrees.
Both cities will also see their fair share of the wet stuff. Wichita averages 34 inches of rain per year while Topeka will see almost 38 inches. Yes, with the cold weather also comes snow. Neither city will get an overwhelming amount as Wichita averages around 13 inches a year and Topeka sees almost 16 inches.
Have you heard of Tornado Alley? Well, if you haven't, you may want to do a bit of research on it before you try calling Wichita or Topeka your home. And if you decide on one of those, tornado insurance is recommended.
Both cities sit in Tornado Alley, with Wichita being more susceptible as they are located smack dab in the middle of the state. This is not to scare you off, just to make you aware that if you're considering a move to either city, tornadoes do happen.
DEMOGRAPHIC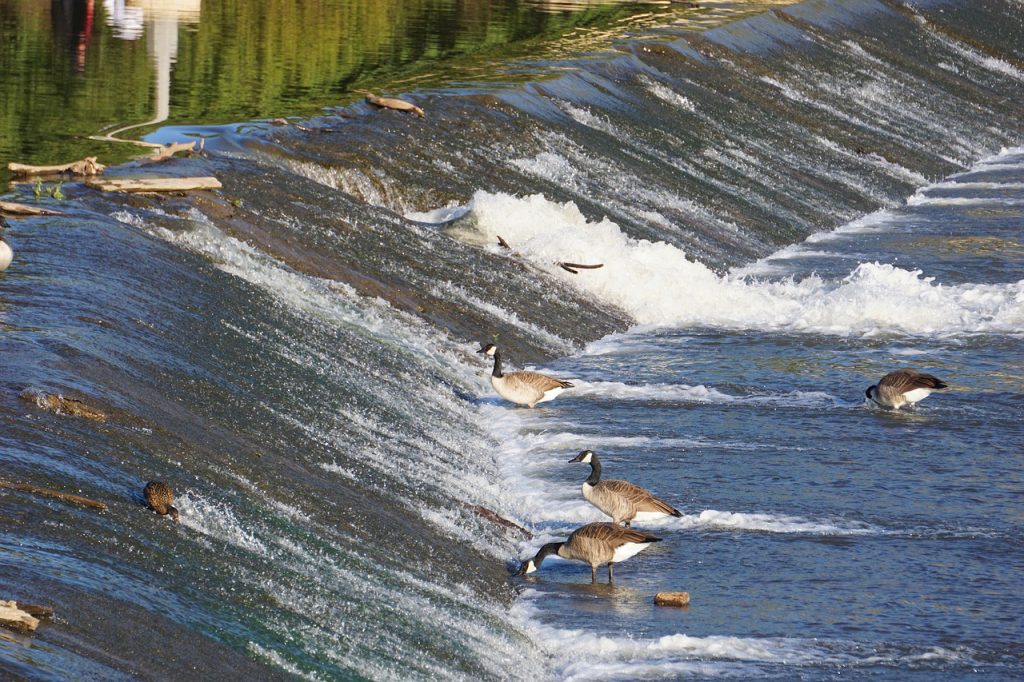 Topeka is the state capital, but Wichita is the largest city in the state. The numbers, in terms of population, aren't even close as Wichita is more than double the size of Topeka.
The past decade has been kind to Wichita in terms of growth, something that can't be said for Topeka. Today, Wichita calls almost 400,000 residents as their own, a sharp increase from the 382,000 they had a decade ago. Topeka has seen its population drop slightly over the past decade and they now claim 126,600 residents.
Taking a deeper dive into each cities population, the numbers look like this. In the larger city of Wichita, 74.3% are Caucasian, 10.9% are African American, 1.0% are American Indian, 5.1% are Asian, and 17.2% are Hispanic.
Topeka's population looks like this: 78.4% are Caucasian, 10.5% are African American, 1.1% are American Indian, 1.8% are Asian, and 15.4% are Hispanic.
Along with those numbers, we also like to take a deeper dive into each city's diversity. For that, we use WalletHub's numbers to see how a city is ranked overall by measurements such as socioeconomic, cultural, economic, household, and religious diversity. These numbers present a good indicator of what each city offers.
WalletHub ranked 501 cities across the nation and Wichita was ranked as the #125 Most Diverse City in America. Here are how their numbers played out. Socioeconomic diversity (233), Cultural diversity (189), Economic diversity (238), Household diversity (198), and Religious diversity (104).
Topeka didn't fare any better as they were ranked at #226 overall. Their numbers looked this way: Socioeconomic diversity (334), Cultural diversity (295), Economic diversity (85), Household diversity (238), and Religious diversity (150).
Article continues below headlines
---
INDUSTRY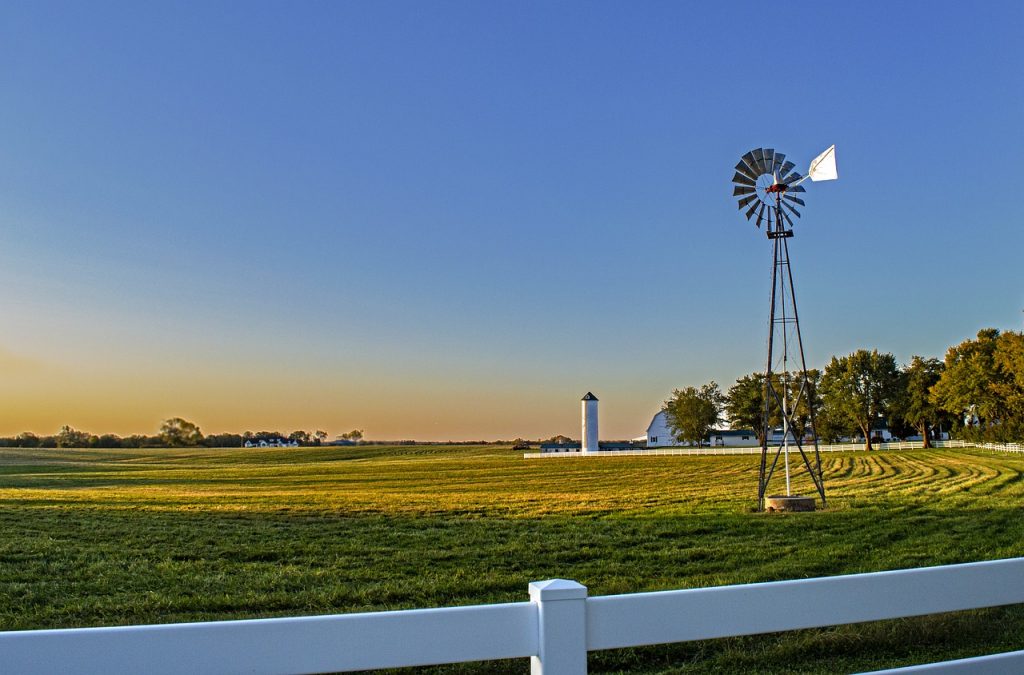 Job availability is a major factor in determining where you plan to live, especially if you are going to a smaller city. The job market across the US is in flux right now. We are seeing record numbers of people walking away from their job for various reasons (hello, mandates) which has caused mass workforce issues and supply chain drama. In a way, though, this has opened up numerous jobs across the country to include Wichita and Topeka.
In Wichita, one of their biggest industries is education. Their higher education institutions include Wichita State University and the University of Kansas School of Medicine-Wichita. The Wichita Public Schools system is also a prominent player as far as employers go.
Wichita also has some large businesses going for it too. They include Kock Chemical Technology Group, Kock Industries, Via Christi Health, INVISTA, and Towne Park. Wichita is also well-known for its aviation industry as Cessna Aircraft, Spirit Aerosystems, and Learjet call Wichita home.
Also enjoying a large footprint in Wichita is Amazon. They have one site that covers 140,000 square feet and another fulfillment center that covers over one million square feet.
Topeka also has jobs to offer though finding one may take a little more digging. The smaller city does have a number of larger businesses and they include Payless Shoe Source, Security Benefit, the Kansas Judicial Branch, Premier Blue, Westar Energy, and the Kansas Department of Transportation.
Medically speaking, Topeka also has positions to offer at Stormont Vail Health, Midwest Health, The University of Kansas Health System St. Francis Campus, and Blue Cross and Blue Shield of Kansas.
CRIME RATE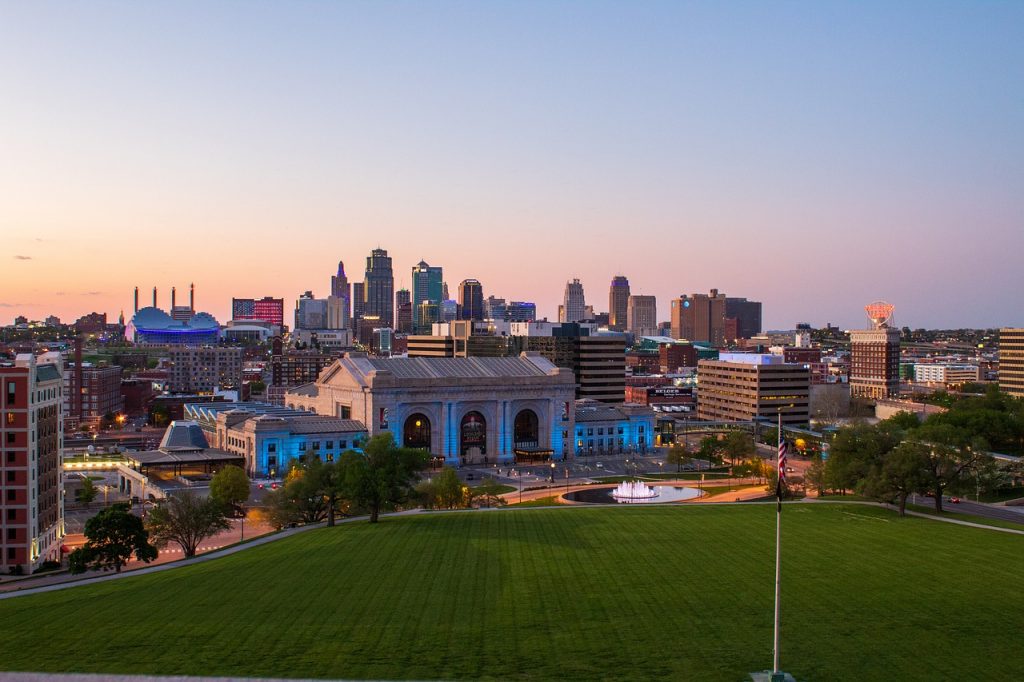 Just as important as the job numbers are in a city, so are the crime rate numbers. A city may look great on the outside, but once you get there you may find out that the crime is more than you bargained for. This is why it is important to take a close look at these before you commit yourself to one particular city.
We take our crime numbers from AreaVibes. These numbers are derived from the FBI's National Incident-Based Reporting System. They can tell you exactly what you can expect in a city, good or bad.
Let's start with the smaller city of Topeka. The percentages that we are going to give are national averages based on cities with similar populations. Overall, Topeka reported a total of 7,166 crimes. This is 143% above the country's average. Of those crimes, 6,271 were property crimes which include theft, burglary, and vehicle theft. The property crime numbers are 155% above average. Topeka also reported 895 violent crimes which include assault, rape, robbery, and murder. The number is 84% over the national average.
As far as the big city of Wichita is concerned, their numbers are not good. Overall, they reported 25,210 crimes, which is 175% higher than average. They reported 20,759 property crimes (172% above average) and 3,588 violent crimes. This was an astounding 194% higher than the nation's average.
Do these numbers affect you in any way? Would they keep you from moving to either city?
COST OF LIVING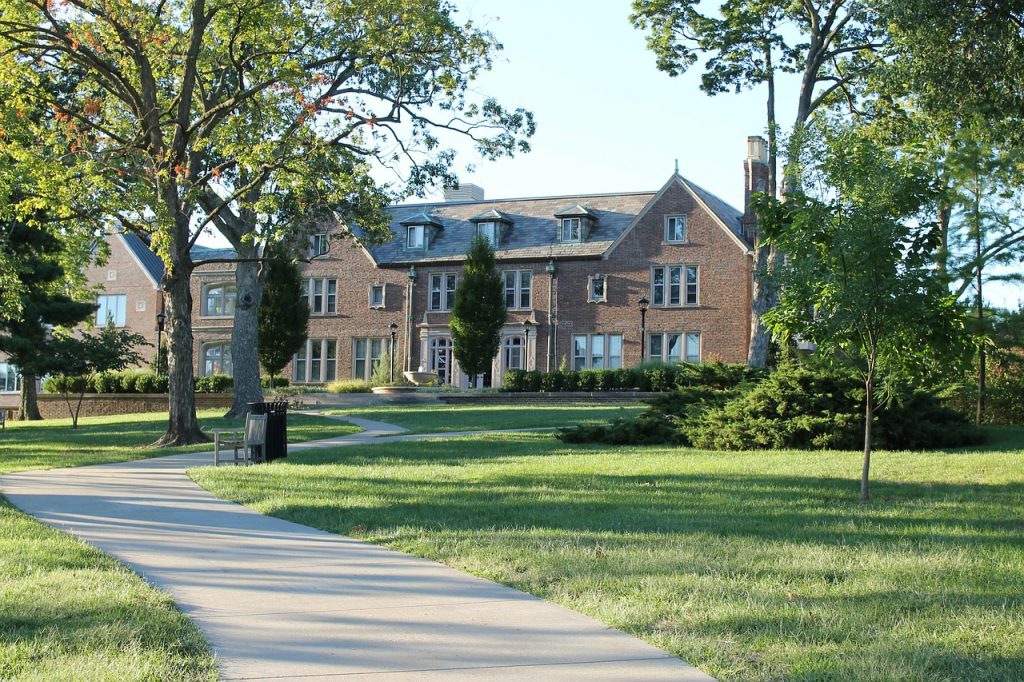 A cities cost of living is also key in determining where you may end up. Comparatively speaking, the numbers from both Wichita and Topeka are very nice.
While the crime rates leave little to be desired, both cities do go very easy on your wallet. Rental prices, as well as home prices, are affordable, so finding something within your budget shouldn't be difficult.
In Wichita, the median price per WalletHub for a 2-bedroom apartment will cost you $755. In Topeka, you will surprisingly pay a little more for the same apartment as one will run you $784.
If renting isn't in the cards but purchasing is, the numbers look similar. The median price for a 3-bedroom, 2-bath in Wichita will be $258,000. In Topeka, you will find the same house for a little over $290,000. You can't argue with either price point.
The cost of living, though, goes to more than just housing. You are going to find food prices virtually the same in both cities. If you are a fan of entertainment outside the home, prices will actually be a little less in the bigger city.
Overall, if the price was a sticking point, you are going to get more bang for your buck in Wichita.
LIFESTYLE & CULTURE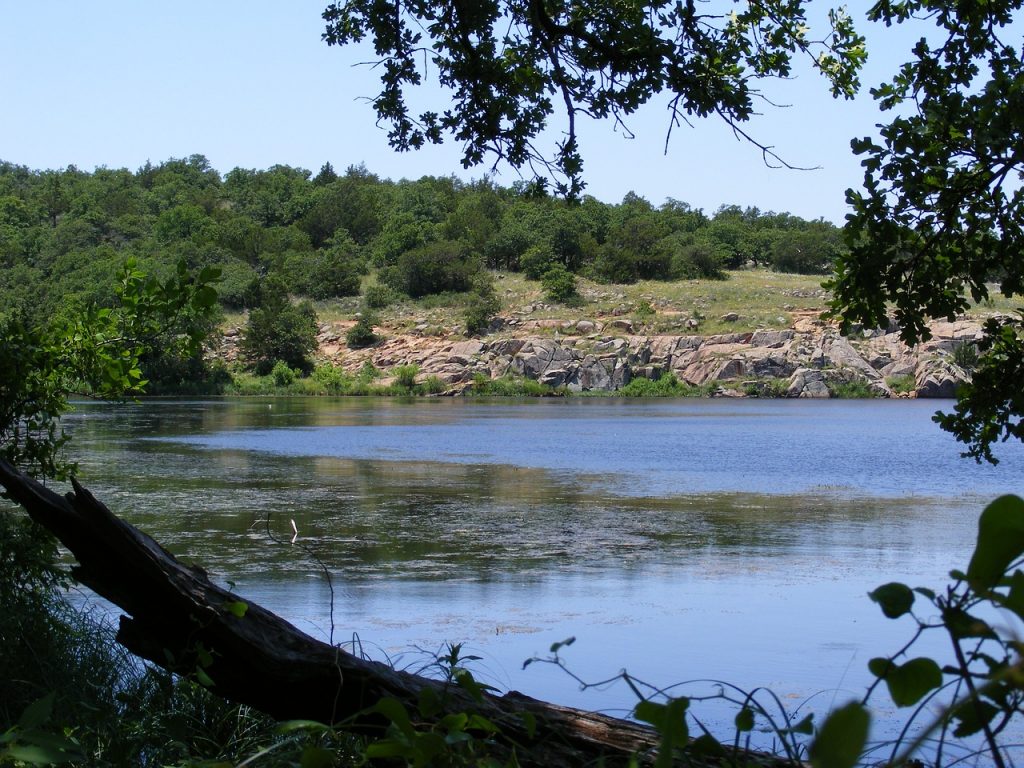 So, what kind of city are these two? Planted in Kansas, sitting in the Great Plains, and finding adventure along Tornado Alley, what would bring a person or a family to Wichita or Topeka?
Obviously in Wichita, being the bigger of the two, you are going to find more to do. The one thing you won't find in either city is professional sports. In fact, there is not even one professional sports team in the entire state of Kansas. For that, Topekan's would have to venture east to Kansas City, MO to watch football or baseball. The closest for Wichita residents would be a trip south to Oklahoma City for a basketball game.
But don't think either city isn't without its share of entertainment. Wichita has plenty for families and/or couples. If you like nature and animals, then the Sedgwick County Zoo is a popular place. They also have the Botanica: The Wichita Gardens, The Keeper of the Plains, and the Great Plains Nature Center. If art is more your style Wichita is also home to the Exploration Place, Museum of World Treasures, Frank Lloyd Wright's Allen House, and the Wichita Art Museum.
Over the past two decades, Wichita has been developing the Old Town. It is now a popular destination that includes loft apartments for those who wish to live there as well as a number of hotels, good eateries, and great bars for those nights out. Looking for even more entertainment? Well, you may even want to try your hand at the Blade & Timber Axe Throwing. Nothing says fun more than tossing a sharpened blade at a target.
Trust us, there are things to do in Topeka as well. The scale maybe a little more on the subdued side, but families and couples can find their fun. For the families, there is the mile-long mini-train ride at Gage Park. They also have the Kansas Children's Discovery Center to keep kids busy. You can teach kids about daredevil Evel Knievel at the Evel Knievel Museum.
Looking for more history, you can enjoy prairie life at the Old Prairie Town at Ward-Meade Park. You can learn more about the Civil Rights Movement at the Brown v. Board of Education National Historic Site too.
Topeka offers tons of shopping across the city and if you need a little nightlife action, they have a great selection of restaurants and bars sprinkled in with live music.
Okay, so neither city will rival the biggies, but they are both set up with their own charm. Besides, if Wichita or Topeka is your choice, you definitely aren't moving there for big city life.
THE CONCLUSION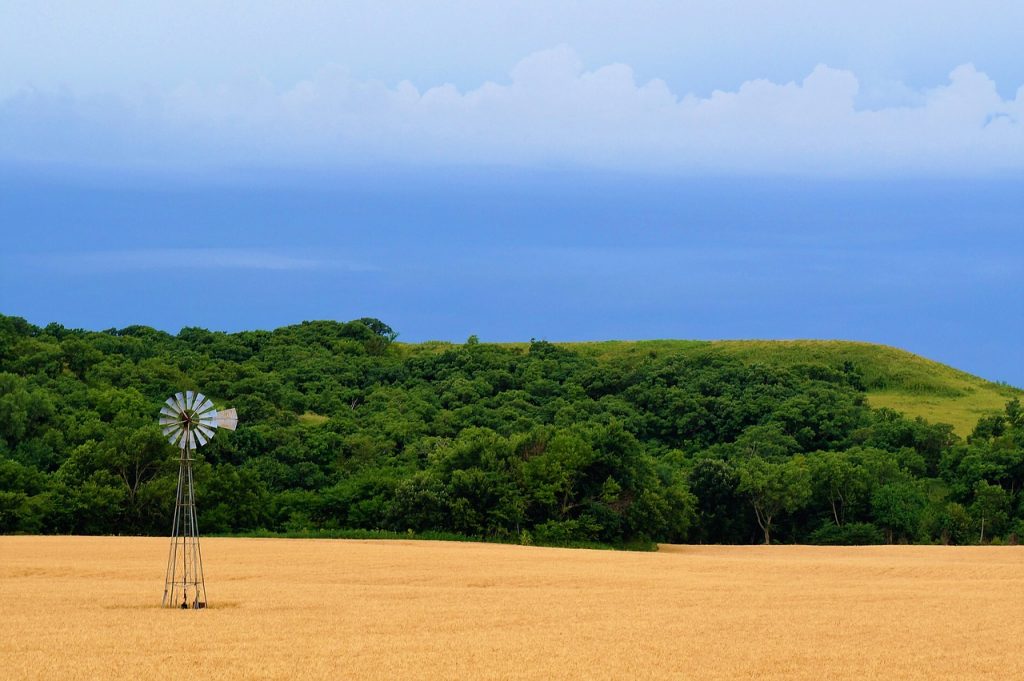 Small town fun or smaller town fun. That seems to be the debate when comparing Wichita and Topeka. To be fair, it's not like we are looking at two rinky-dink cities. They are both large enough to stand on their own and they both have their charm.
What you need to be concerned with are two things. The first would be the crime rate that is seen in Wichita. Is it something that would turn you away from its very affordable cost of living? Another thing that may not be as big of a concern, though it still needs to be considered, is Tornado Alley. The weather can get wonky along the Great Plains. But along with the wonky, there is no doubt they also have rainbows.