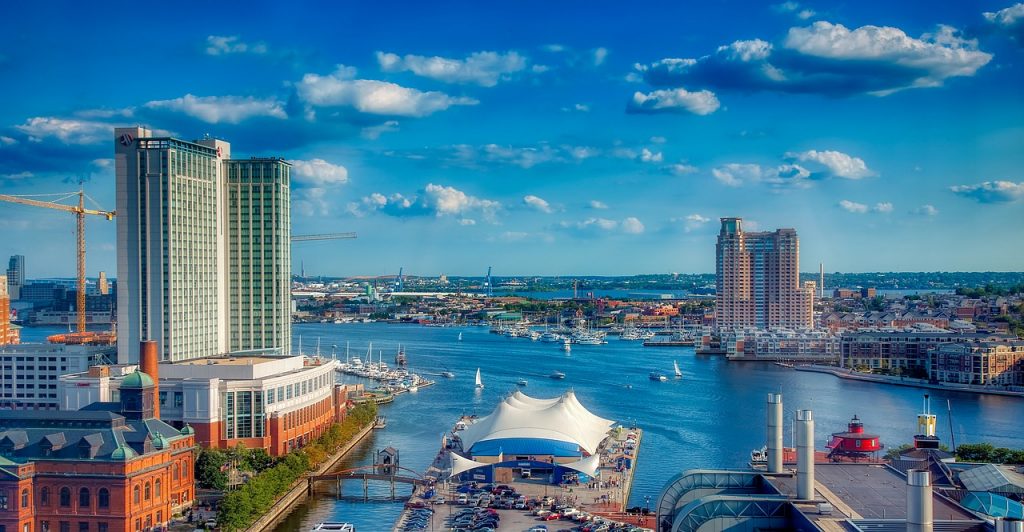 The East Coast of our beloved nation is steeped in history. From Boston to Providence and New York to Philadelphia, it's a path that leads right to our nation's capital, Washington, D.C. But before we make it to the capital, there are two cities we must venture through – Annapolis and Baltimore, both in the state of Maryland.
As far as state sizes go, Maryland is not big. Of the 50 states in the U.S., Maryland is #42, with #50 being the smallest. It measures only 9,775 square miles. What this means is that the cities in the small state are not big either. Baltimore is the largest city while Annapolis, the state's capital, finds itself way down on the list as the 26th largest city in the state.
Only 32 miles separate the two cities. Baltimore sits on an inlet of the Patapsco River, which runs into the Chesapeake Bay. Annapolis is further south and runs along the Severn River which also dumps into the Chesapeake Bay.
When comparing the two cities, it is like comparing night and day. Baltimore is larger and sprawling, offering much more in terms of entertainment and eateries while Annapolis is quaint and expensive. Annapolis is a military town as it's the home of the United States Naval Academy. There are numerous famous movies and TV shows that have been set in Baltimore or Annapolis (or both) that include The West Wing, Annapolis, The Wire, House of Cards, Body of Lies, and No Way Out.
While history is in abundance in both cities, there are other factors that make each city something to think about. One is the cost of living. The East Coast can be a somewhat expensive proposition. Another, perhaps more telling consideration would be the cities' respective crime rates. Again, the East Coast can be a crapshoot for some of the bigger cities when it comes to crime, and you will see this in full effect when we look at the crime rates of Annapolis and Baltimore.
If you are wondering which Maryland city would be the better one to plant your flag, we are here to help. We are going to take a look at a number of different factors to help you decide which city in Maryland would be the best to call home – Annapolis or Baltimore.
CLIMATE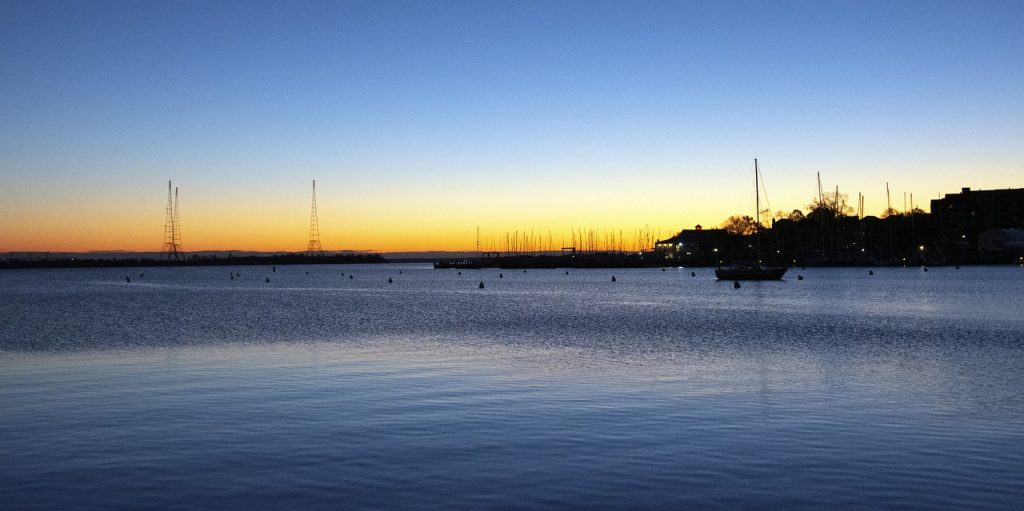 As we previously mentioned, a mere 32 miles separate the State Capital of Maryland and its biggest city. So, if the weather is a driving point that is a make-or-break deal, just know you won't be getting much difference between Annapolis and Baltimore.
Throughout the entire year, the sun can be found in both cities. The average amount across the country is 205 sunny days per year. In Annapolis, you will see the sun on an average of 208 days a year. In Baltimore, you get a few days more with 213 days of sun.
On to the hots and colds of each city. Here, you are going to see virtually the same numbers. July is typically the warmest month across the country and both cities see their warmest temperatures in that month. Annapolis finds itself with a relatively warm July as it averages a little over 87 degrees. Baltimore also, as expected, is relatively warm, averaging barely over 88 degrees.
January is the typical low month for Annapolis and Baltimore temperatures and knowing they are both located on the east coast, you also probably assume the temperatures can get chilly. You would be assuming correctly. The January low in Annapolis averages 28.4 degrees while Baltimore will average 27.4 degrees.
The respective cities' precipitation numbers are pretty much where you will see a difference in weather. Annapolis is going to give you more rain, averaging 45 inches. In Baltimore, you will only be getting 42 inches per year. The big jump will be in the white stuff. Annapolis may get around one foot of snow per year while Baltimore will see an average of 18.5 inches of snow.
The beauty of both cities is that while they are on the water, which can help contribute to the cool weather, they are protected from the brunt of the bad stuff from the Atlantic by the state of Delaware. Thank you, neighbor.
DEMOGRAPHIC

The difference in population between the two cities is vast. As we've said, Baltimore has the largest population in the state while Annapolis doesn't even crack the top 25.
But as we know, bigger isn't always better. To make that point perfectly clear, the population rate in Baltimore has dropped significantly over the past decade while Annapolis has enjoyed a decent uptick in residents.
As it stands today, Baltimore's population sits around 576,000. That is a sharp decline from a decade ago when the city's population stood at 621,000. When you see the crime numbers for Baltimore, they could play a large part in why people are removing themselves from the city.
On the other side, Annapolis calls 39,241 as their own. It is a much smaller demographic and largely in tune with its military roots.
As far as how each city breaks down its population, this is what Baltimore is comprised of. They have 30.5 Caucasian, 62.4% are African American, 2.6% are Asian, and 5.3% are Hispanic.
In Annapolis, 63.1% are Caucasian, 21.8% are African American, 1.8% are Asian, and 22.7% are Hispanic. The diversity in Annapolis is more prevalent than in Baltimore.
To get a better understanding of each city, we like to take a look at a deeper breakdown of a particular city's diversity. Over on WalletHub, they take a look at a big city's diversity through rankings based on measurements such as socioeconomic, cultural, economic, household, and religious diversity. While we are able to grab these numbers for Baltimore, Annapolis as a city isn't large enough to make it on WalletHub's list. We will still give you Baltimore's numbers.
As far as diversity is concerned, WalletHub ranked 501 big cities across the US and Baltimore was ranked at #200. Their numbers looked like this: Socioeconomic diversity (204), Cultural diversity (268), Economic diversity (328), Household diversity (346), and Religious diversity (123).
Chances are, if you were to break down Annapolis into the above categories, you would probably find the city ranking much higher than Baltimore. The reason for this is that Annapolis is much smaller in size and population and the city is much healthier on the financial scale. Given the fact that is also a military town means crime rates are much more manageable.
Although we don't have the exact breakdowns for Annapolis' deeper diversity dive, the population total alone may give the edge to the Capital City.
Article continues below headlines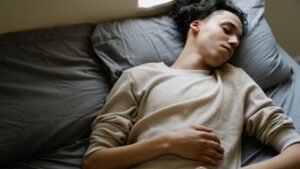 ---
INDUSTRY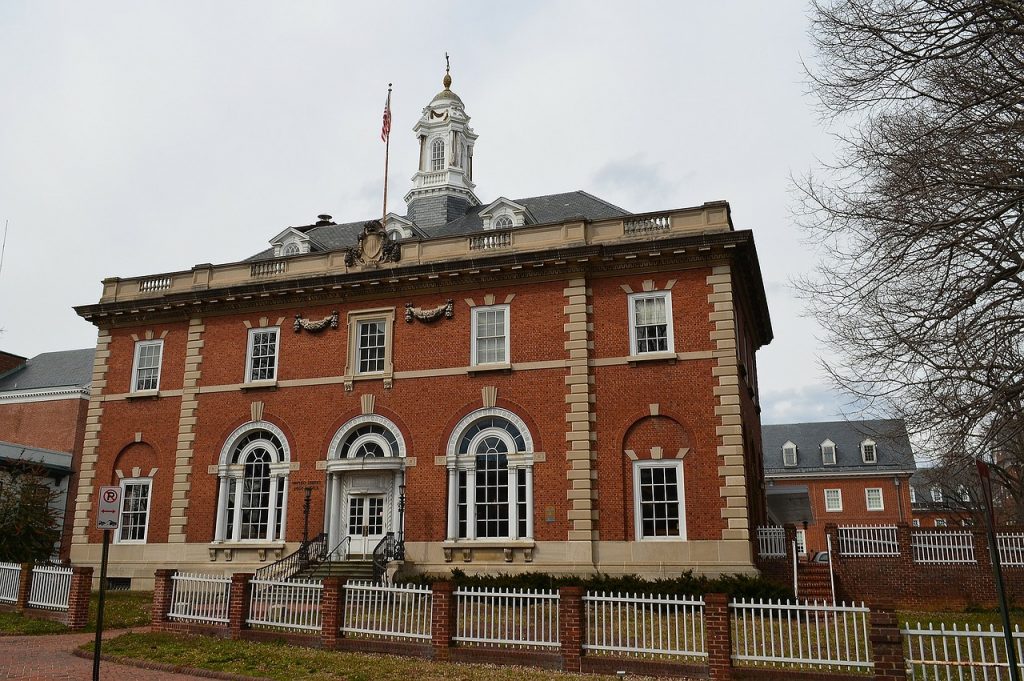 Across the nation cities big and small are finding themselves dealing with workforce issues that have contributed mightily to the supply chain problems we now face. What that means for millions is that jobs are no longer scarce, and employers are looking for employees in droves. Baltimore and Annapolis are no different.
What is different is the types of jobs each city has to offer. Although Annapolis holds the lofty state position of "Capital," size alone makes it a less attractive job market, though jobs can be had.
In Baltimore, they have a number of large businesses looking for workers. Some of these include Laureate Education, Inc., Fitch Co., the University System of Maryland, the world-famous Johns Hopkins Hospital, the just as famous Johns Hopkins University, Under Armour, and McCormick & Company.
Baltimore City Public Schools is also a major employer of the city as are T. Rowe Price, LifeBridge Health, and CareFirst. When it comes to jobs in the big city, they are there just waiting to be filled.
You are also going to find a good amount of success if you plan on relocating to Annapolis and in need of work. While much smaller in terms of city size, Annapolis has a number of big businesses needing workers. Some include Colfax, Anne Arundel County Public Schools, the Anne Arundel Medical Center, Maryland Chamber of Commerce, and Ledo Pizza.
Also looking for employees are the United Association, Corporate Brokers, St. John's College, and Hillis-Carnes Engineering Associates.
Both cities have much to offer in terms of employment and offer competitive rates which, as you will soon see, you will need if you plan on residing in the Annapolis zip code.
CRIME RATE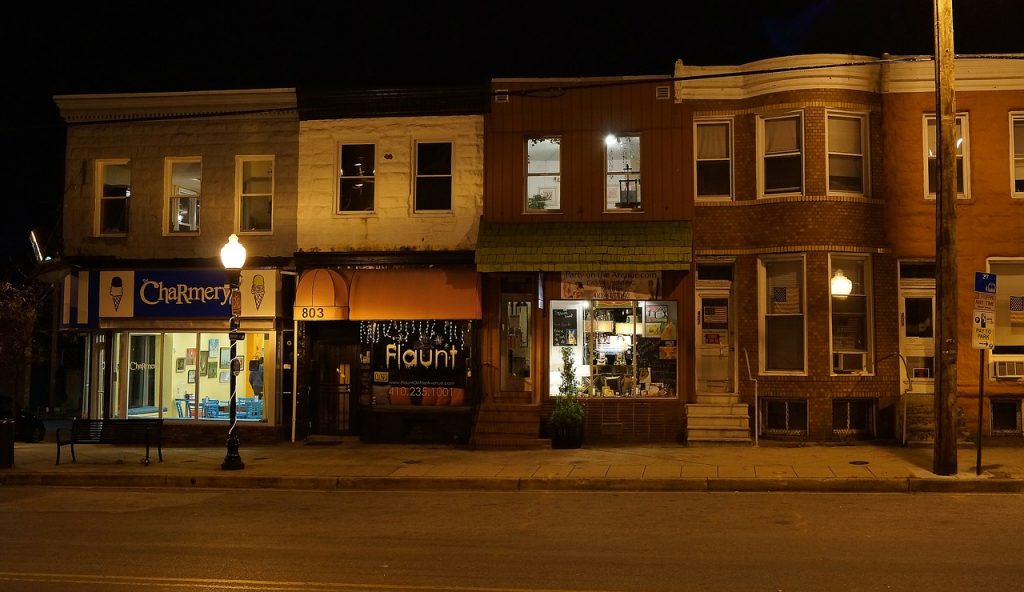 We've introduced rubber to the road many times in the past and this is typically where the "tap out" comes into play. You would not be blamed if after seeing these crimes rate numbers if a Baltimore tap out should follow.
We won't sugar coat it, there really is no way you can. Sadly, the Baltimore numbers are indefensible, so we will start with Annapolis. The crime numbers we get come from the FBI's National Incident-Based Reporting System via AreaVibes.
In total, Annapolis reported 1,176 crimes. As these numbers are also based on city population, their total crimes are 28% higher than the national average. Of this total number, 924 were property crimes which include theft, burglary, and vehicle theft. This is 20% above average. The remaining 252 were violent crimes. For a city this size, this is 65% higher than the nation's average.
Unfortunately, Baltimore has the reputation of being known for its violent crimes. In fact, just recently Baltimore was ranked as the third most violent city in the nation falling behind only St. Louis, MO, and Detroit, MI.
In Baltimore, they reported a total of 36,849 crimes. This is 163% above the national average. Of those, 25,748 were property crimes, 120% above the average. This means that Baltimore reported 11,101 violent crimes, a whopping 379% above the country's average.
For many, that is the deal-breaker. Who wouldn't be scared to bring a family to a city with those kinds of numbers?
COST OF LIVING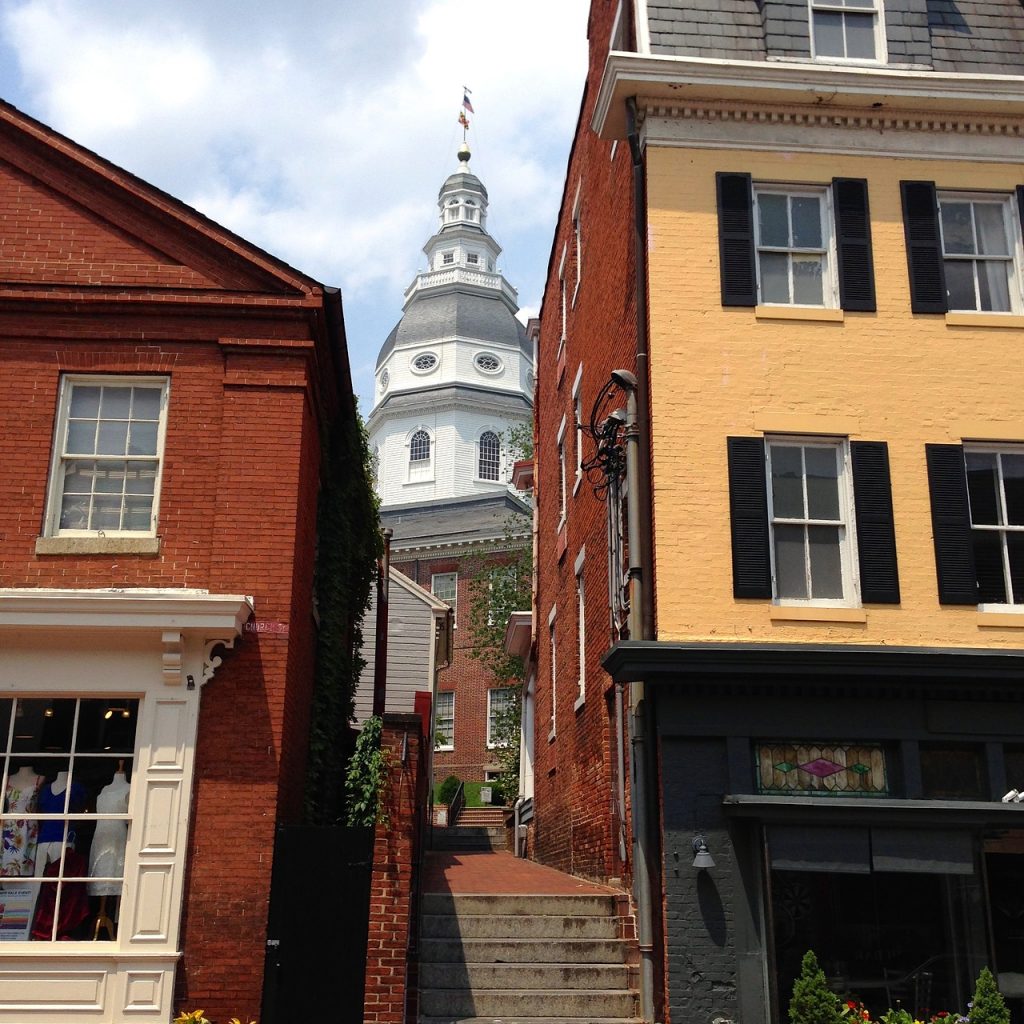 If the crime rate between the two wasn't a factor, then certainly the cost of living would be. As you will see, as you did with the population numbers and the crime rate, these two cities are on the opposite ends when it comes to the cost of living. You may be surprised, though, to see which city is the more expensive.
Overall, the cost-of-living nod goes to Baltimore. You will find things, on average, 25% less in Baltimore than you would in Annapolis.
The housing figures are shocking. Rent-wise, the numbers are actually similar. A 2-bedroom apartment in Baltimore will run around $1,755 while one in Annapolis will set you back $1,700 a month.
If you wish to purchase a home in either city, you will find it much more expensive in Annapolis. The median home price in Baltimore is $175,500. In Annapolis, that same home will cost you $499,700. That is a huge mortgage payment difference.
When you compare other costs between the cities, they go back and forth. Food and groceries will run you more in Annapolis while utilities will be a wash. Transportation will cost more in Baltimore though miscellaneous costs (clothing, repairs, entertainment) will cost much more in Annapolis.
So, it's a cheaper existence in Baltimore, if you are willing to put up with the high rate of crime in the city.
LIFESTYLE & CULTURE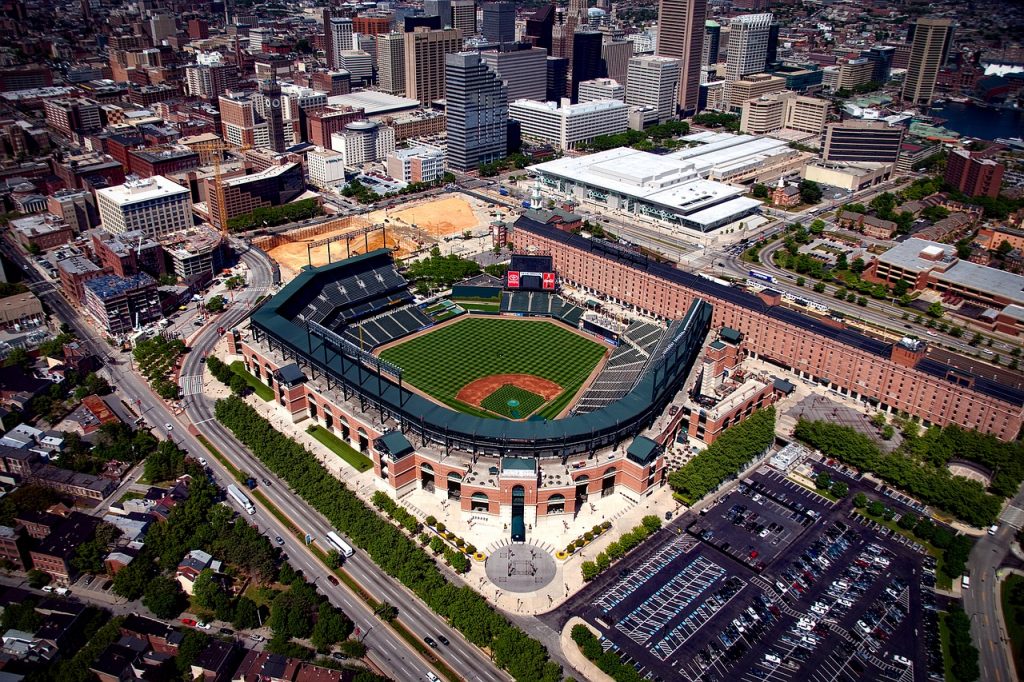 It goes without saying that Baltimore is going to offer a much richer experience in terms of fun, culture, and nightlife. The bigger city almost always does.
Right off the bat, Baltimore is home to two professional sports teams, the Baltimore Ravens for football and the Baltimore Orioles for baseball. Of course, just a few miles on the DC side, there are the Washington Football Team, the Washington Wizards for basketball, and the Washington Nationals for baseball. They also have the Washington Capitals for hockey. So, sports, if you want it, is everywhere.
There are also plenty of non-sports-related activities as well. Baltimore's Inner Harbor is a waterfront oasis that houses the Maryland Science Center, the National Aquarium, and the American Visionary Arts Museum. There are plenty of eateries, bars, and shopping in the Inner Harbor as well.
With Baltimore having a huge African American influence in the city, you simply can't miss the Reginald F. Lewis Museum of Maryland African American History and Culture. There you will see 400 years of art and culture.
You will get the same experiences in Annapolis as you would in Baltimore, only on a much smaller scale. History is everywhere in the city from touring William Paca's (one of Maryland's four signers of the Declaration of Independence) house to the trolley tour that takes you through the heart of the historic city.
If you love to shop, Main Street has enough for all. If boats are your thing, you can always hang out at City Dock (aka Ego Alley) to watch captains show off their boats and boating skills in the narrow water area.
As for food and drinks, Annapolis offers a good number of both. They don't have a professional team to call their own, but the beauty of the small city is that they are surrounded by professional teams to the north in Baltimore and to the southwest in Washington DC.
Of course, you can't mention Annapolis without mentioning the US Naval Academy. It is the jewel of the city.
THE CONCLUSION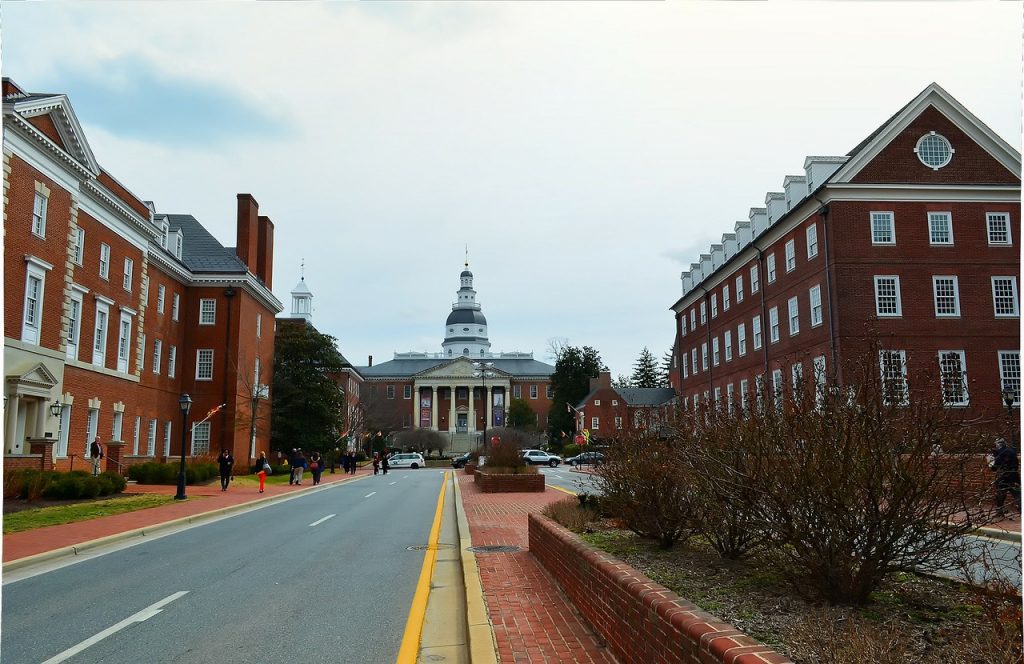 History is on display in both cities. The question, though, is do you prefer your cities large or small? Do you prefer to worry about crime or not have to, especially if you have children? Baltimore has its pros. It is much more affordable for families from housing to food and entertainment. But its one big con is the scary-high crime rate.
Annapolis has the charm of a small city, which it is, and the luxury of being surrounded by much larger ones so if you need to get your fix of bigtime entertainment, you can easily pop in and out without concern. You are going to pay a bit more if you choose to live in Annapolis, but if it means not having to worry about crime, then that may be the price worth paying.