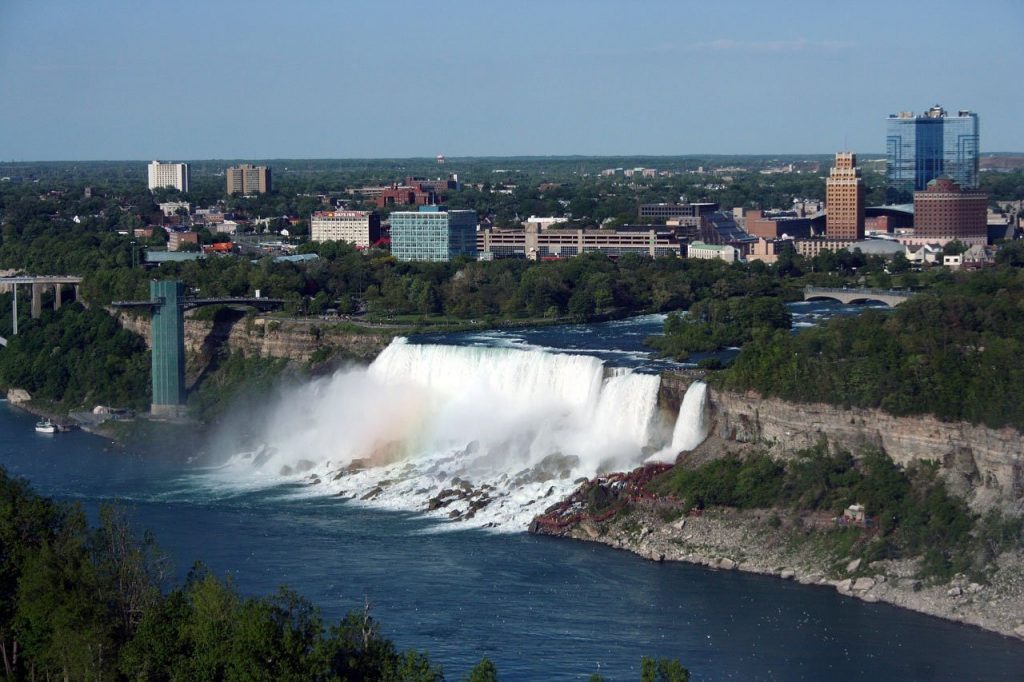 Upstate New York has always been known for its beauty. Two of the more well-known upstate New York cities, Buffalo and Syracuse, are far enough away from the muck that is the Big Apple, but close enough that if you do wish to venture into the craziness, you can.
Neither city is overly large. They are separated by 165 miles with Buffalo perched on the shores of Lake Erie and Syracuse a decent 73 miles from Lake Ontario. As you may imagine, with both cities sitting precariously close to the Canadian border, they can get quite chilly.
Buffalo is more of a blue-collar town whereas Syracuse is known for its college atmosphere with Syracuse's Carrier Dome being the largest basketball arena in the United States. It routinely seats over 30,000 fans for the big games.
As mentioned, and as we'll get into much greater depth in a bit, weather plays an important part in both cities. When you compare both cities, you won't see much difference, but what you will see is that their winters can be downright brutal. So, if upstate New York, more specifically these two cities, are in your plans for a possible relocation, take note when you get to our Climate section.
That being said, both cities have their charm. Buffalo, being the larger city, has a little more to offer as they are home to two professional sports teams. Business opportunities may be more prevalent in the bigger city as well, though Syracuse is sure to have a number of available jobs.
You will also find that taking residence in either upstate New York city may be better for your pocketbook. The cost-of-living numbers, as you will see, reflect each city's location, but they are very favorable for those who don't mind cool temps and snow.
Which city has the advantage over the other? Well, that is what we are here to help you with. We are going to compare a number of different factors so you can decide if either part of upstate New York – Buffalo or Syracuse – would be places you'd like to call home.
CLIMATE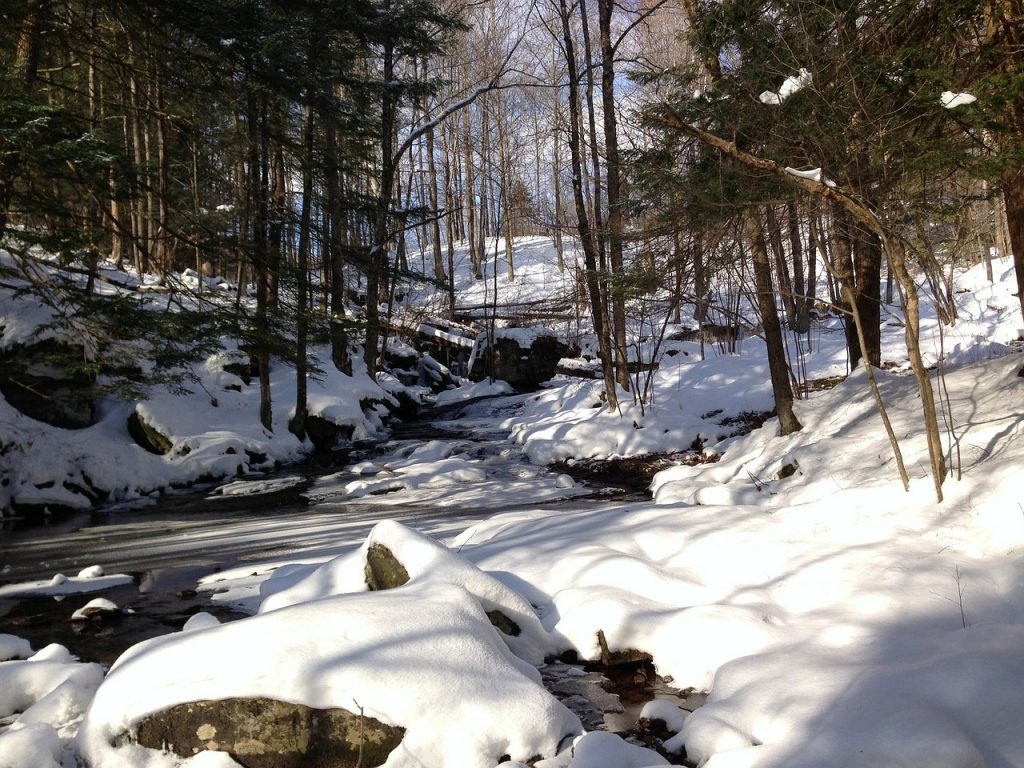 With 165 miles separating the two cities, the climate doesn't change much. What you will learn here is not to focus on the summertime numbers, but closely explore the winter ones. If cold is your kryptonite, then turn back now.
Let's begin with the fun in the sun numbers. To be blunt, you aren't going to find much of that in either city. Strike that. Both cities definitely have fun to be had, it's just the "sun" part they don't offer much of.
As a benchmark, the average number of sunny days across the United States is 205. Buffalo's sunny days average around 155 per year. Syracuse is better, but not by much, as they average 163 sunny days per year. Tanning booths must make a killing in those cities.
With that small number of sunny days seen in each city, it stands to reason that maybe their summers don't get warm. They don't, which can be a blessing for those who love their summers with mild temperatures. Buffalo sees their high temperatures in July with an average of right under 81 degrees. There isn't much difference at all in Syracuse in July. Their summer highs will average just a bit over 81 degrees.
Blizzards, wind, cold weather, and snow are par for the course in both cities. Buffalo has the disadvantage of taking the brunt of the cool weather from Lake Erie. January's the low month with temperatures reaching 17 degrees. Still, it gets even cooler in Syracuse as their January lows average 15 degrees. Again, not much of a difference; cold is cold.
You are going to see rain in upstate New York. Again, though, Buffalo doesn't get it as bad as Syracuse averaging 38.5 inches of rain per year. Although not much more, Syracuse does get the raindrops at a 41 inch per year clip.
Snow and more of it. Buffalo seems to get the bigger blizzards but in reality, they also get the lower amounts of snow per year. Lower, in this case, maybe relative as the city will see on average 85 inches of snow per year. Syracuse, though, has that "hold my beer" mentality when it looks at Buffalo's snowy intake. Not only does Syracuse beat Buffalo in accumulated snow, but they do it by a big margin. Syracuse averages almost 104 inches of snow per annum. From November to March, snowplows and snow shovels are a Syracusan's best friend.
Thankfully, there is a nice silver lining when it comes to the weather in both cities. You will also be privy to all four seasons, and they are spectacular. Fall in upper New York is a sight to behold.
DEMOGRAPHIC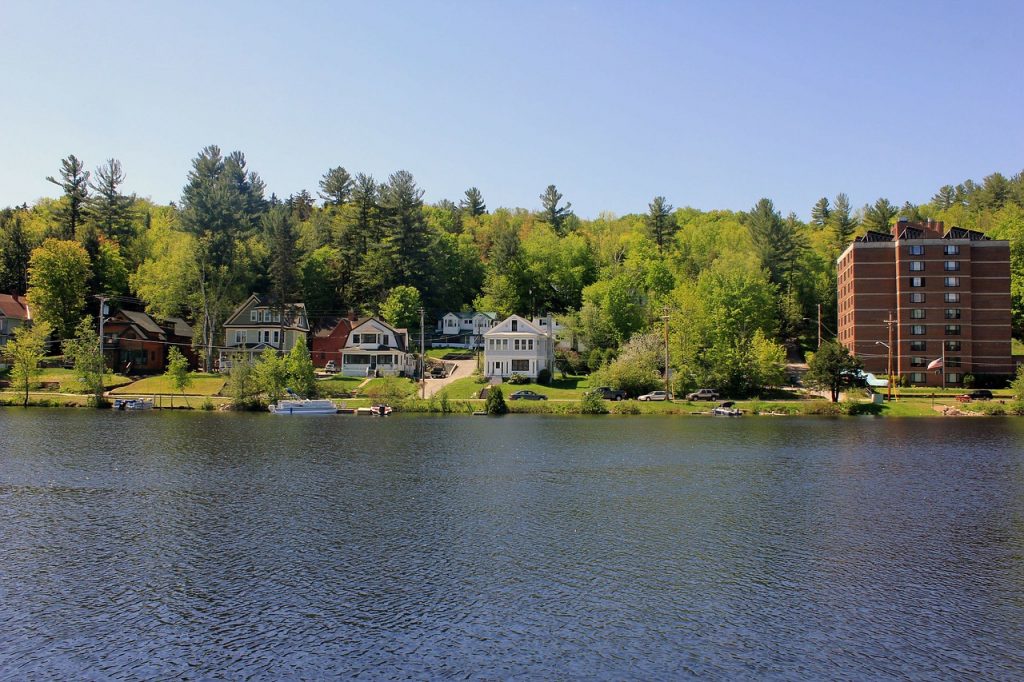 When looking at the population differences between Buffalo and Syracuse, Buffalo is larger by almost double. Syracuse keeps its numbers down by leaning into the "college town" persona while blue-collar Buffalo gets its numbers with grit and determination.
Over the past decade, both cities have enjoyed a bump in residential production. Right now, Buffalo calls 278,349 residents as their own, a solid jump from the 261,000 they had ten years prior. Syracuse's population now comes in around 148,260, which is up from 145,000 a decade ago.
Breaking down each population, here is where Buffalo stands. 47.1% are Caucasian, 36.5% are African American, 5.9% are Asian, and 12.3% are Hispanic. In the fine city of Syracuse, 54.8% are Caucasian, 30% are African American, 6.5% are Asian, and 9.4% are Hispanic.
As we like to do, we try to get a better understanding of each cities makeup by taking a deeper look at their diversity. We use WalletHub's numbers to check a city ranking based on measurements like socioeconomic, cultural, economic, household, and religious diversity. These numbers are a good indicator of what the city offers.
501 big cities were ranked by WalletHub and Buffalo ranked #154. Their final numbers look like this: Socioeconomic diversity (443), Cultural diversity (145), Economic diversity (289), Household diversity (318), and Religious diversity (153).
Looking at Syracuse, they came in ranked only a bit higher than Buffalo at #150. Their rankings look this way: Socioeconomic diversity (407), Cultural diversity (139), Economic diversity (440), Household diversity (350), and Religious diversity (138).
INDUSTRY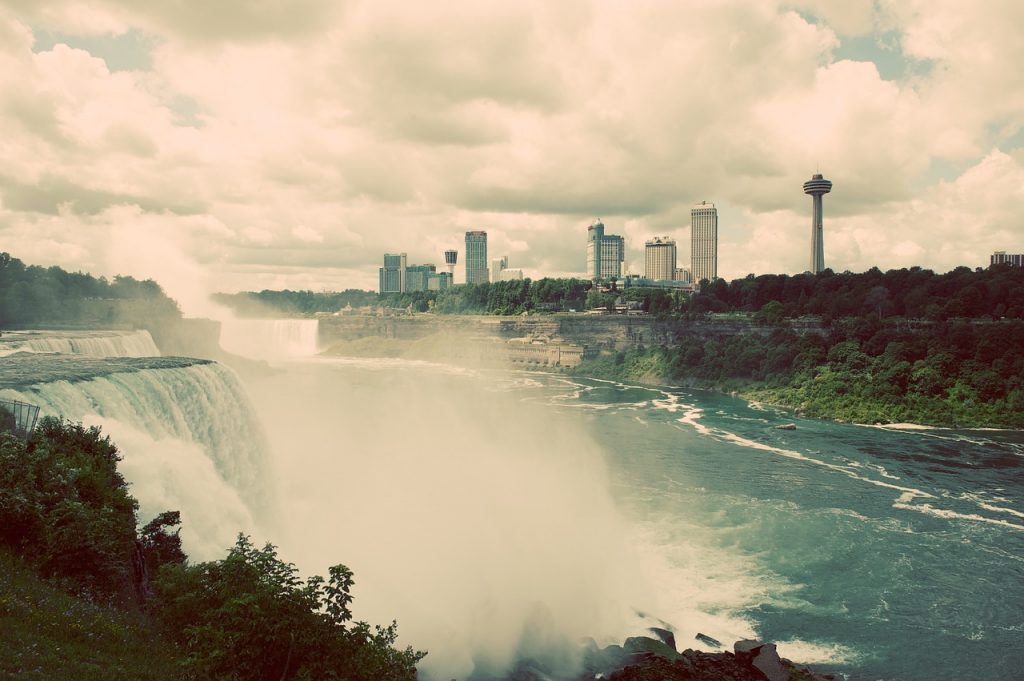 It is a problem many cities across the nation are facing – plenty of jobs, not enough workers. Buffalo and Syracuse are not immune to this issue. Workforce trouble continues to plague the country, crippling businesses left and right, contributing to the supply chain issues we face at the worst possible time. It paints a bleak picture, but if you are one who is looking to relocate to one of these two cities, it can be a blessing in disguise. Finding a job shouldn't be an issue.
Article continues below headlines
---
Buffalo has jobs. But they are one of the many regions that have seen stagnant growth. They are finding it more difficult to rise from the COVID ashes as employers are almost afraid to hire. Still, there are plenty of jobs to be had.
Buffalo has a large number of big businesses that are dandies to work for. These include Delaware North, a global foodservice and hospitality company; M&T Bank, Rich Products, a food corporation; Computer Task Group, and Ivoclar Vivadent, a company that sells dental equipment and products to dentists.
Healthcare is also big business in Buffalo as they are home to Kaleida Health, Roswell Park Comprehensive Cancer Center, ERIE County Medical Center, Sisters of Charity Hospital, HealthNow New York, and WILLCARE.
Of course, Buffalo has the usual suspects as well. Amazon has a big footprint as does Target and Walmart.
Syracuse's job market isn't as stagnant as Buffalo's. As of 2020, the Wall Street Journal ranked Syracuse as the 172 hottest job markets in cities with fewer than 1 million people. This jump for them was big as in 2019 they ranked 296.
As far as big businesses go, Syracuse has a number of decent ones with Syracuse University leading the charge. They also have the Hotel Acquisition Company, Carrols Restaurant Group, Community Bank, N.A., PCC, Pinnacle Holdings, and the Syracuse City School District.
Syracuse also has their fair share of health care employers with St. Joseph's Health and Crouse Hospital. As the college atmosphere dominates the city, jobs may tend to lean more towards college nightlife. You will see plenty of eateries and music venues for employment possibilities.
It's always a smart thing to have something lined up if you are planning to relocate. Don't let the current COVID landscape discourage you.
CRIME RATE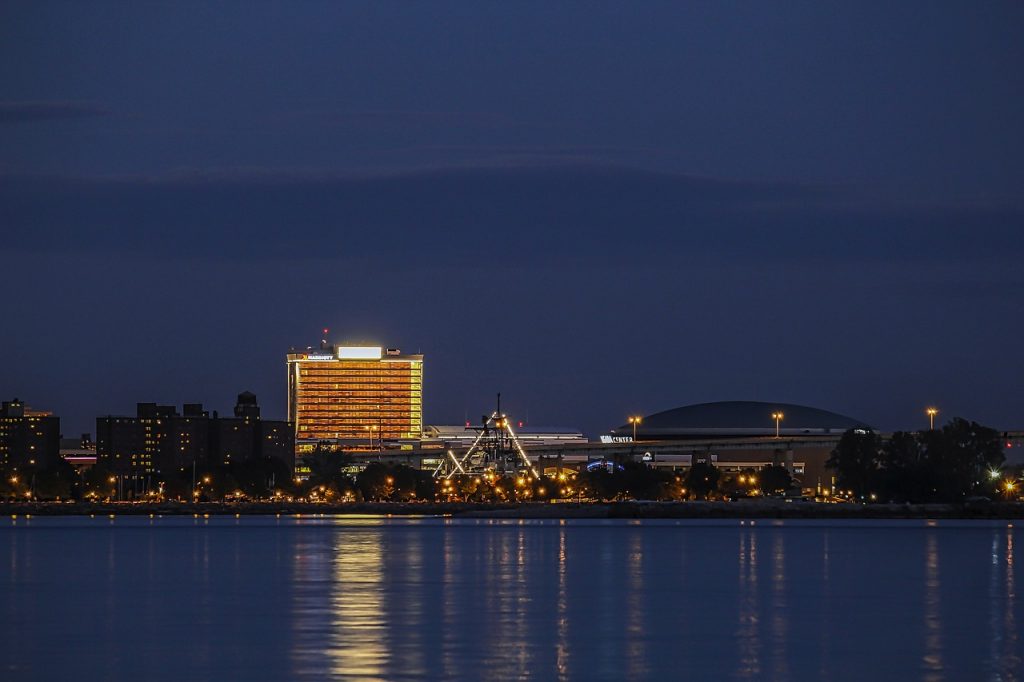 The crime rate of a city is always something you should look at carefully before committing to it. These numbers are oftentimes deal-breakers, especially for those who have a family with younger kids.
The crime rate numbers we pull come from AreaVibes, whose numbers come directly from the FBI's National Incident-Based Reporting System. Sometimes they can tell a great story for a city that may interest you, but sometimes they can expose some serious issues.
Overall, Buffalo reported a total of 10,436 crimes. As far as national numbers go, this is 75% above the nation's average. Of those total crimes reported, 7,844 were property crimes. These include vehicle theft, burglary, and vehicle theft and are 57% above the national average. The remaining 2,592 were violent crimes. These are assault, robbery, rape, and murder. Their violent crime numbers are 162% above average.
In Syracuse, they saw much lower numbers across the board. They reported a total of 5,201 total crimes, which is 56% above the country's average. 4,009 of those were property crimes, a 44% rise from the national average, and 1,192 violent crimes. This is 116% above average.
Comparatively speaking, Buffalo finds itself in a worse position than does Syracuse, especially when looking at their violent crime numbers. Are any of these numbers dealbreakers?
COST OF LIVING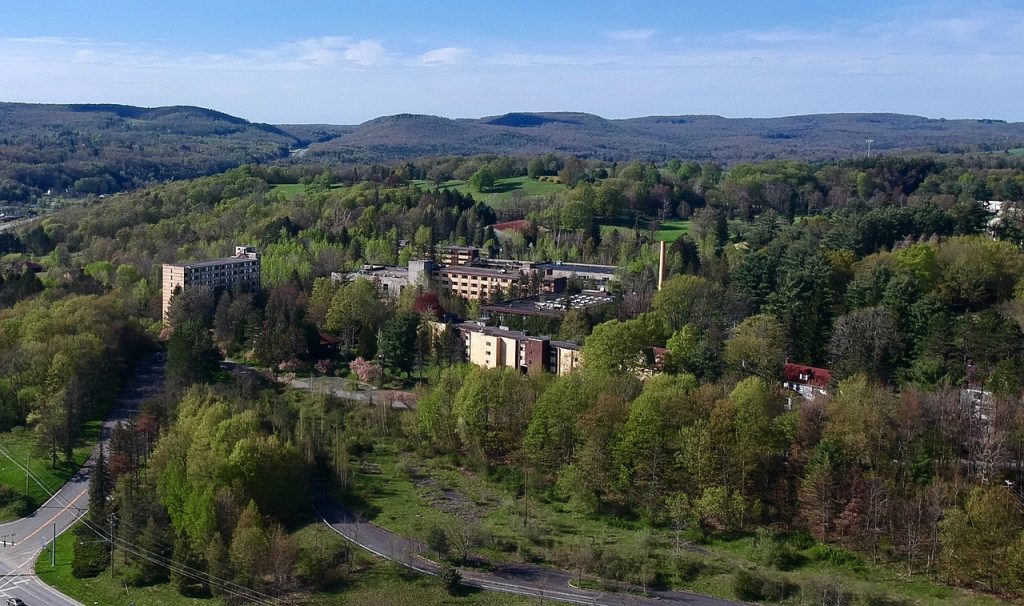 If either Buffalo or Syracuse looks to be your final destination, the cost of living are numbers you are going to need to see. Along with the crime rate, figuring out a budget and understanding what the city offers is key to making things work.
The good news is that both cities go fairly easy on the wallet. Not only does this include rental prices, but if you wish to purchase a home, you will probably find something well within your price range.
Many times, the larger city is the wallet-drainer. Here, you're going to see a mix. The median price for a 2-bedroom apartment in Buffalo, according to NerdWallet, will cost around $860 a month. In Syracuse, you will find the median price for that same 2-bedroom to run around $1,120.
You say you want to buy? Here is where the flip occurs. In Buffalo, a 3-bedroom, 2-bath runs around $381,000. You can get the same 3-bedroom, 2-bath home in Syracuse for $252,800. Looks like it's great to rent in Buffalo but not buy, though $381k is not a bad price, considering.
Of course, there are other costs to concern yourself with. Food costs tend to be a little higher in Syracuse. You will also find your entertainment costs a little pricier in the college town.
Overall, you can pretty much call it a wash. It all depends on if you wish to rent or buy.
LIFESTYLE & CULTURE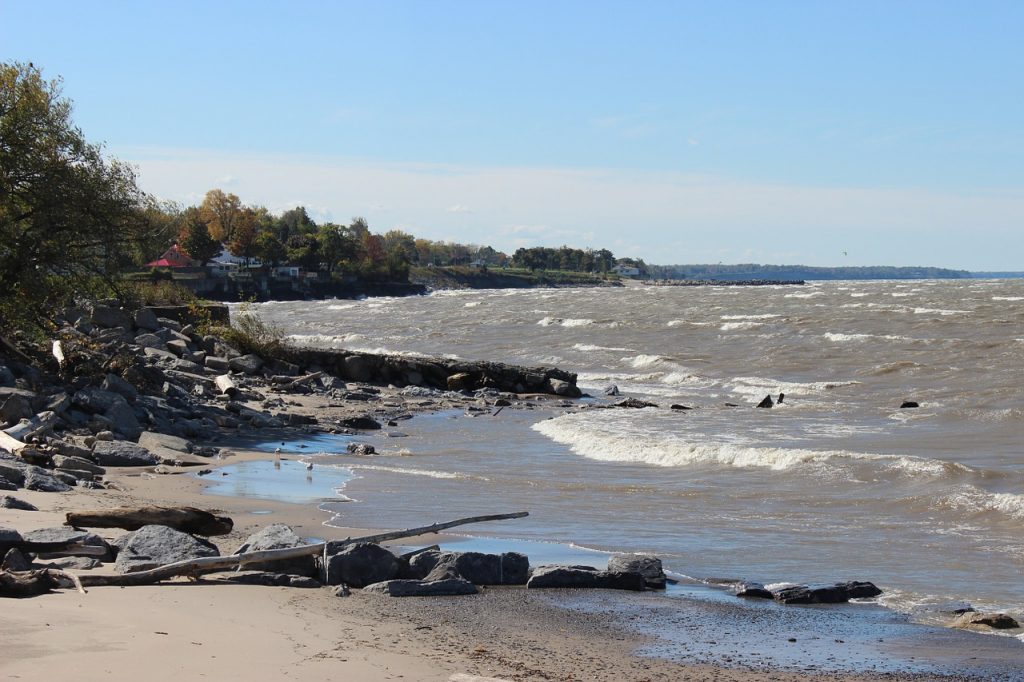 At first blush, Buffalo stands head and shoulders above Syracuse in terms of a great mixture of culture, fun, and nightlife. It's a bigger city, so it should have more options.
The first thing you should know if you're going to shuffle off to Buffalo is that they have two professional sports teams to keep you entertained. They are rabid about their football team, the Buffalo Bills, and while they want to be rabid about their hockey team, the Buffalo Sabres, hockey hasn't been kind to them for quite some time. Regardless, they love tailgating with the Bills mafia outside New Era Field or talking hockey shop inside the Sabres KeyBank Center.
Sports isn't the only draw that Buffalo has to offer. Right up the road is one of the most popular natural attractions the nation has to offer with Niagara Falls. It's a draw that sees millions a year. Sitting on the shores of Lake Erie, Buffalo is also perfect for boaters, sailors, and kayakers. Just don't get caught on the lake during the fall or wintertime.
Buffalo has art. You can see Frank Lloyd Wright's Martin House or Graycliff Estates. You can see more art at the Albright Knox Art Gallery. If you like musicals, the city has Shea's Performing Arts Center. You can also get your share of the symphony at Kleinhans Music Hall where the Buffalo Philharmonic Orchestra plays. There is also plenty for the young ones with the Buffalo Museum of Science and the Explore and More Children's Museum.
Nightlife is also popular with the dozens of eateries and breweries. The waterfront area has been transformed into a great place to drink and dine, offering things from summertime concerts to winter ice skating.
Although Syracuse calls itself a college town, it offers much more. Armory Square started the city's downtown resurgence in the 1980s by becoming a living and entertainment destination. It remains such today, booming with condos and apartments to go along with restaurants and exciting nightlife.
The Everson Museum Plaza, Columbus Circle, Hanover Square, and Clinton Square are just a few places that provide music for the lunch crowd as well as for dinnertime. You will often find weekend festivals here as well.
St. Joseph's Health Amphitheater at Lakeview is also another big draw for the locals. There you will be greeted by music and concerts of any genre to appease all music lovers. The city offers other outdoor venues such as Chevy Court at the State Fairgrounds and the Bud Lite Amphitheater.
Forbes Magazine has called Syracuse one of the top cities to raise a family because it offers highly ranked schools, affordable housing (as we've shown), and commutes that allow for more time with the family.
Another big offering by the city is Destiny USA, the sixth-largest mall in the US. It has over 250 places to shop, eat, and play. Stores and eateries are spread over six stories and 2.4 million square feet. You can shop until you drop, or just pop in for a quick day.
THE CONCLUSION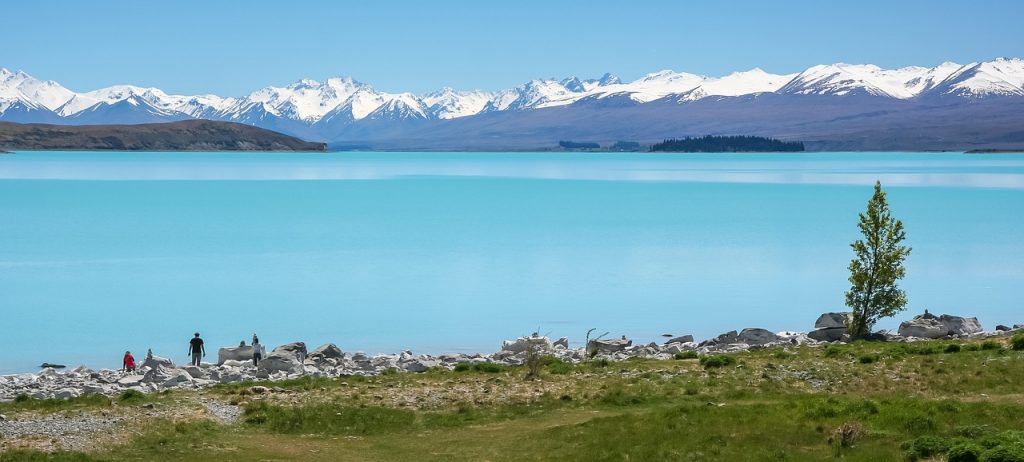 There seems to be only one conclusion when it comes to comparing Buffalo with Syracuse – the weather. It is a must that you love the cold and snow if you are looking at upstate New York. Winters can be long and, in some cases, brutal, but if you can get through that, both cities have wonderful opportunities.
Jobs look to be at a premium in both cities, though the hiring rates also appear to be somewhat stagnant. Doing homework on that front is highly recommended before venturing out. As far as venturing out, both cities have a lot to offer families as well as singles.
If push came to shove, Syracuse may be the better bet. It's a smaller version of Buffalo with just about as much to offer as the bigger city. Which would you prefer? Tell us.