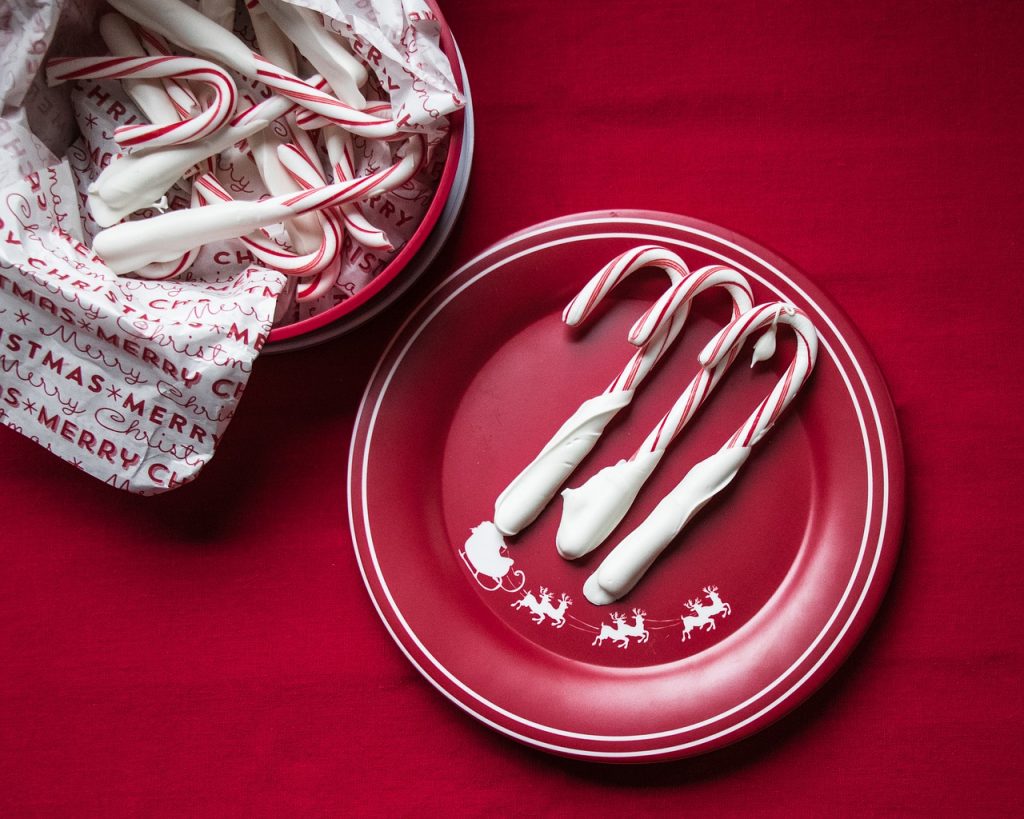 Christmas is upon us, which means it's time to spread joy to our families and loved ones. The quickest, most effective way to do this is with candy. Interestingly, the popularity of various sweets and chocolates varies in different states. New York prefers tree-shaped Snickers, while New Jersey enjoys the Skittles Holiday Mix, which only has green and red candies. Now, CandyStore.com has created a survey to determine the most popular holiday candy of 2022.
Based in Los Angeles, the wholesale bulk candy website has narrowed down America's most popular holiday candy after consulting its customer base, manufacturers, and distributors about seasonal orders and preferences. The store received more than 16,000 responses this year for its "Most Popular Christmas Candy by State" survey. Twelve brands topped the list in all 50 states.
Peppermint bark is the most popular holiday candy in eight states, which include Illinois, Kansas, Michigan, Minnesota, Nebraska, Rhode Island, Tennessee, and West Virginia. CandyStore.com also identified fruit-flavored picks like Skittles and Starburst in New Jersey, Arkansas, Connecticut, Delaware, Hawaii, North Carolina, Nevada, and Wisconsin. States that prefer Candy Canes are Louisiana and Oregon.
Chocolate-based candies like Chocolate Santas, Hershey's Kisses, Kit Kat, M&M's, Snickers, Reese's Cups, and Reese's Pieces were the most popular holiday candy in most states. This includes Alaska, Mississippi, New Mexico, North Dakota, Ohio, Arizona, Maine, Missouri, South Dakota, Utah, Massachusetts, Oklahoma, Iowa, Idaho, Kentucky, New Hampshire, South Carolina, Virginia, California, Colorado, Texas, Florida, New York, and others
The only vanilla-flavored treat to make the most popular holiday candy list is Reindeer Corn. The three-toned candy corn is a favorite in Alabama. Along with sweets and treats, other interesting insights were also revealed in the survey. Peppermint Bark lost six spots from its previous ranking due to market saturation. Candy Canes are also declining in popularity. They lost four number-one spots this year, including New York, where they were replaced by Snickers and New Hampshire which now prefers M&M's.
This isn't too surprising since Candy Canes are not the universally-loved most popular holiday candy you might think. They are often found on the worst candy list, as they can be messy to eat, hard to unwrap in one whole piece, and, become sharp and dangerous while being consumed. The canes were replaced by KitKat in Massachusetts and Oklahoma this year.
While Starbursts don't seem like a particularly traditional treat to make the most popular holiday candy list, it picked up two number-one spots in Nevada and Wisconsin this year. Peppermint bark didn't do well in either state. Candy enthusiasts can check out the survey's interactive map on CandyStore.com for a more detailed breakdown of the best holiday candy this year.
Away from the most popular holiday candy survey, here are a few other quick facts about Christmas treats:
93% of people give chocolate and candy as gifts
1.76 billion Candy Canes are produced for the holiday season each year
72% of people eat Candy Canes starting on the straight end
Approximately 150 million chocolate Santas are produced each year
The largest Candy Cane in the world was a 51-foot-long treat made in Switzerland
December 26th is National Candy Cane Day
---