A husband and wife team with a background in property development and aquatic architecture has created a floating farm in an attempt to future-proof agriculture.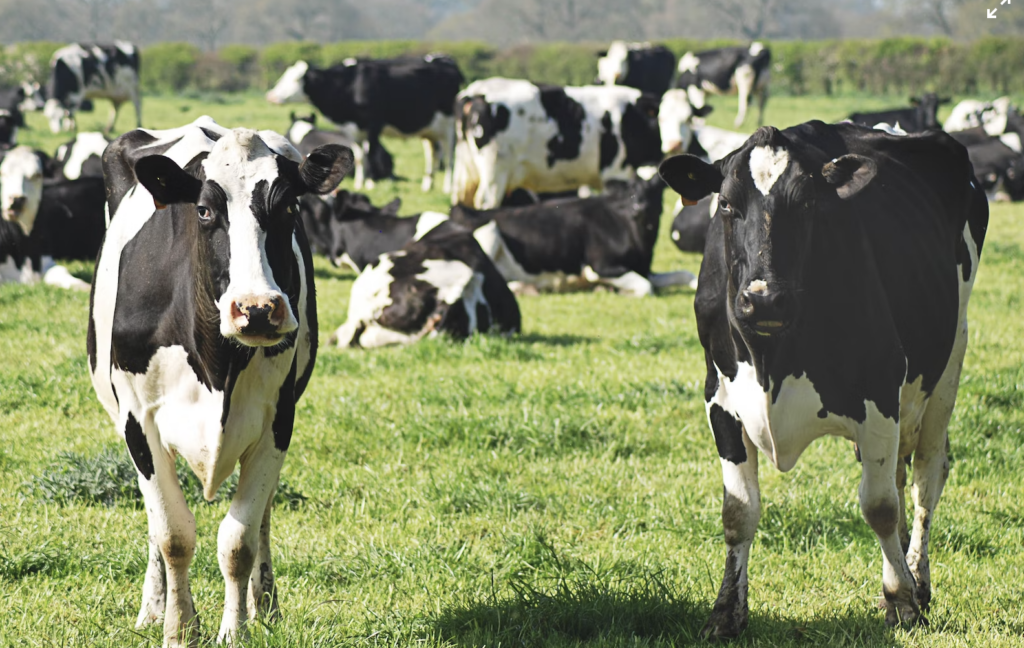 Those in the agricultural industry are increasingly partnering with researchers to find innovative farming solutions for the future. News of adverse climate events and land use issues dominate much of the conversation around sustainable agricultural practices. So, unique ways to tackle pressing issues, like floating farms, are sought out and welcomed by many in the industry.
"Floating farms" sounds a bit different. And that is because the concept is revolutionary. A prototype in its infancy is currently floating in the Rotterdam port.
The concept of floating farms came from husband and wife team Peter and Minke van Wingerden. Peter was a property developer with a background in aquatic architecture and engineering. After seeing Hurricane Sandy's impact on food delivery in 2012, he realized he could find a solution.
His idea? Floating Farms. The couple set about building a micro-dairy that does not require any land.
It is roughly 10,000 sq ft (929 sq meters) and home to 40 Maas-Rijn-Ijssel cows. The structure has three levels. And it is built upon pontoons, allowing it to ebb and flow with the tide.
But the most interesting part is that the Floating Farm is completely self-sustaining. The cows hang out on the upper level but also have access to land-based pastures via a gangplank. It has a rubber floor and is the location of all feeding and milking.
The cows produce roughly 200 gallons (757 liters) of milk daily. The second floor of the Floating Farm is for processing milk. There, the milk becomes yogurt, butter, and cheese, all sold locally.
And finally, they dedicate the bottom level to ripening and aging cheeses like Gouda. It is a cool room and can fit up to 1,000 wheels. But that's not all.
Part of the concept behind floating farms was to build a locally sustainable way to feed the community. So, the van Wingerdens have partnered with that community. They turn manure into fertilizer and supply it to local soccer fields.
Grass clippings from the soccer fields go back to the Floating Farm as feed for the cattle. It is a surprisingly simple but effective design. But the van Wingerdens don't want to stop there.
They plan to expand the concept of floating farms. First, they will do so locally. "Plans are in the works for a floating vegetable farm to move into the space next to the current Floating Farm," according to The Guardian.
Additionally, they hope to expand beyond Rotterdam. "Permit applications are also out for similar structures in Dubai, Singapore and the Dutch cities of Haarlem and Arnhem." It is good news for countries plagued by a lack of usable farmland.
It won't solve all space problems, of course. There are still many land-locked areas that cannot benefit from floating farms. But for those that have access to waterways, the concept may be welcome news.
Following along with the journey of floating farms may prove fascinating. While they are not necessarily the answer for large metropolitan areas, they will certainly help alleviate pressure on the traditional agricultural industry. And we need that now more than ever.
---