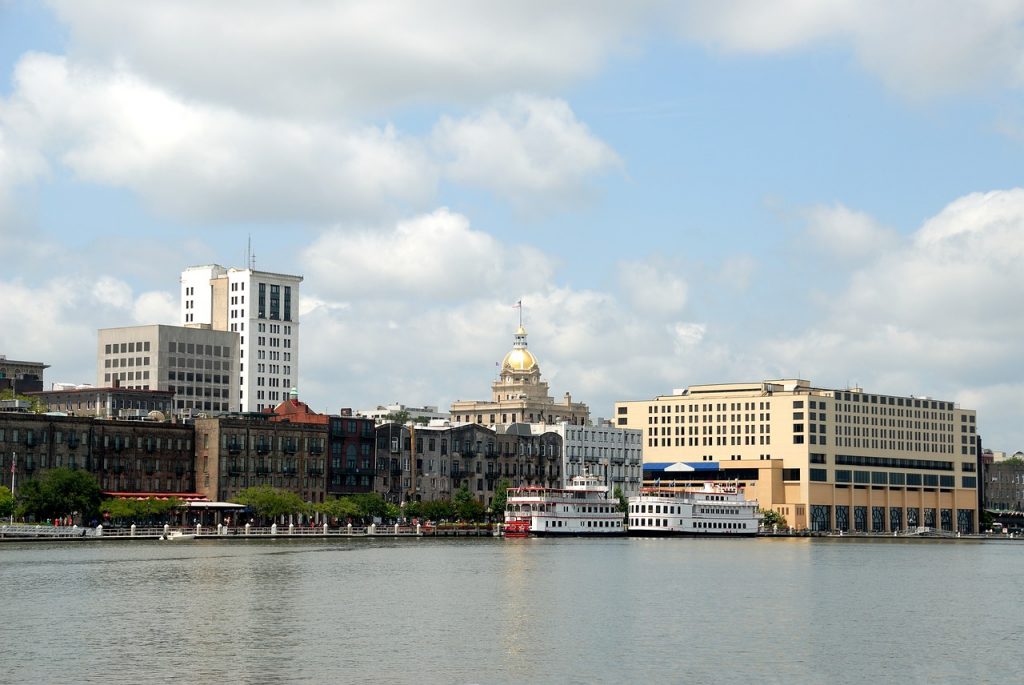 As one of the original 13 colonies, the state of Georgia has a history. Along with its history, it has southern charm and plenty of it. Known as the Gateway to the Deep South, Georgia offers the best of both worlds when it comes to small southern living and big urban cities. Two cities, in particular, Atlanta and Savannah, offer the polar opposite in Georgia hospitality.
Before we get into breaking down the pros and cons of each city, let's talk about how Georgia got its moniker, The Peach State. The fruit itself was brought to America in the late 1500s where it enjoyed the rich Georgian soil. The strain it produced then became a popular, sweet, delectable fruit. It wasn't until the Civil War, though, that the fruit really began to become known as soldiers from different states would pick peaches from the surrounding battlefields, enjoying the peaches' deep flavor.
Word got out and unofficially it became the peach state. It wasn't until 1995 that the peach became the state's official fruit. What's ironic now is that the state's most valuable fruit crop is the blueberry. Much of Georgia's land is now used to farm peanuts, and the state of California is now the country's largest producer of the peach.
When looking at Atlanta and Savannah, the first thing to know is that they are the state capital of the past and the present. In fact, when James Oglethorpe founded Georgia, Savannah was the state's first capital. In actuality, Savannah was the state's capital three times. It isn't rare for states, over their histories, to change capitals. What may be rare, though, is a state doing this 13 times, which is what Georgia has done.
Since 1776, Georgia has had 8 state capitals. As mentioned, Savannah held that title three times. Augusta has also held that distinction three times. The other state capitals were Heard's Fort, Ebenezer, Louisville, Milledgeville, Macon, and last but not least, Atlanta, which took the title in 1868 and has been ever since.
So, we are going to take a look at the capital from the past and put it up to the capital of the present to see which city would be your best bet if you decided the Peach State is on your relocation list. This will truly be a big versus small comparison. An urban city in the heart of the state versus a city that sits right on the Atlantic.
CLIMATE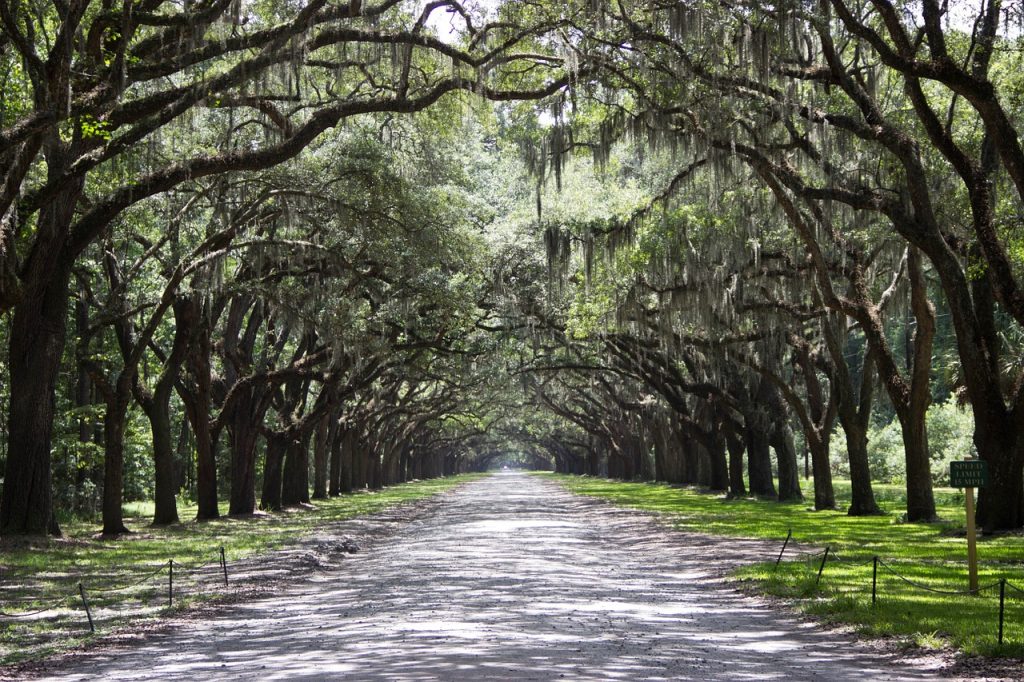 When you compare both cities in terms of climate, you are going to see many similarities. The biggest difference between the two is the fact that one is in the middle of the state, so it is surrounded by land, while the other has the Atlantic Ocean staring at it.
The state itself is considered to be a humid subtropical climate. Winters are said to be short and mild and summers long and hot. With Savannah sitting on the Atlantic, you can expect more humidity to come your way. One thing that is seen is tropical cyclones (more with Savannah) and tornadoes (more toward the Atlanta area).
Warm and humid is how you can describe the summers in each city. Sunny days are frequent in both cities with Atlanta seeing an average of 217 while Savannah is right with them at 216.
July is the typical hot month for Atlanta, and they average a little over 88 degrees. In Savannah, they average a little more warmth in July with almost 92 degrees. With Atlanta being located in the upper middle of the state, winters tend to be a bit colder. They are also surrounded by the Chattahoochee National Forest to the north and the Talladega National Forest to the west. For this reason, their January cold temps average 32 degrees. They do get wet, with a 51.5-inch average of rain. They even get the occasional snow shower.
In Savannah, they also get a bit chilly. Their January low averages around 39 degrees. As far as rain goes, they see 49-inches on average. Snow is barely a blip, so it isn't something one would need to worry about.
Article continues below headlines
---
If the climate was your tipping point, it would be a hard call comparing the two. Warm and humid summers with a sometimes chilly winter. They are both virtually the same.
DEMOGRAPHIC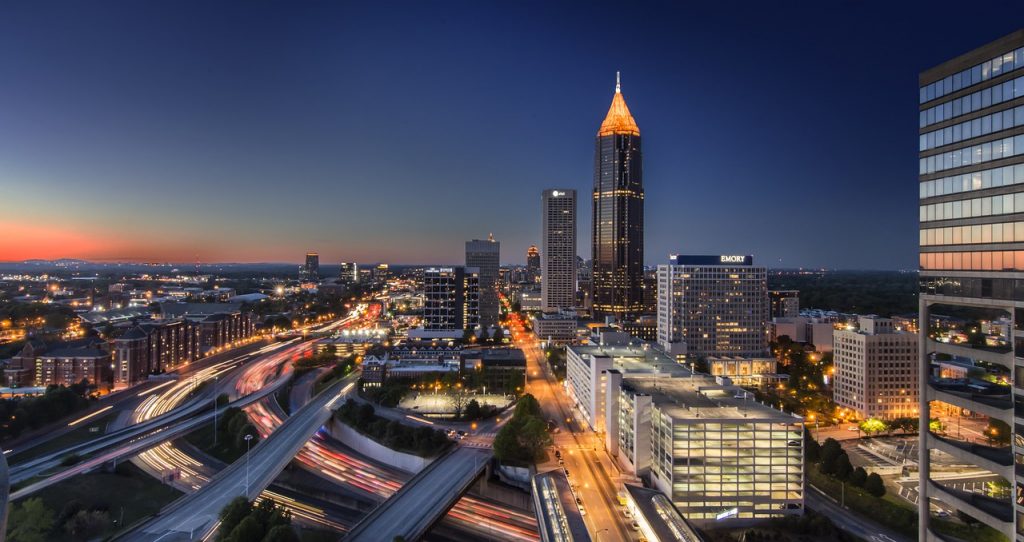 You can't get more opposite with two cities when you put Atlanta's population up against Savannah's. Atlanta is by far the bigger city in terms of sheer numbers. As of this year, Atlanta's population was estimated at a little over 524,000, making it the biggest city in the state. In stark contrast is Savannah, which has a shade under 142,000 residents.
If racial diversity has anything to do with the how's and where's you plan to live, both may suit you. Atlanta's population favors African Americans as 51% call the city home. 41% are Caucasian, and 4.5% are Asian.
In Savannah, you will find that almost 54% of its inhabitants are African American, 39% are Caucasian, and 2.6% are Asian.
Taking a look at other diversity measurables, we went to WalletHub to see the numbers on each city's socioeconomic, cultural, economic, household, and religious diversity. WalletHub breaks these numbers down, ranking cities from the best to the worst on a scale of 1-501, which is the total number of cities they compared.
Out of those 501 cities, Atlanta rolled in with an #85 ranking. In those specific categories, this is how they ranked: Socioeconomic diversity (62), Cultural diversity (199), Economic diversity (427), Household diversity (443), and Religious diversity (15).
Savannah's number fell a bit further behind Atlanta's, ranking #124. The numbers look like this: Socioeconomic diversity (370), Cultural diversity (215), Economic diversity (187), Household diversity (142), and Religious diversity (27). So far, things are fairly even between the two cities.
INDUSTRY
In today's landscape, the job market is an employee's playground. The market is wide open with vacancies in every walk of life. So, finding employment, which should be key for you relocators, should not be an issue.
According to WalletHub, Atlanta is #68 of the 182 big cities ranked for best job markets. Atlanta has a number of large businesses that call the city home. These include The Coca-Cola Company, Delta Airlines, Equifax, UPS, Cox Enterprises, and Georgia-Pacific. Of course, Amazon also enjoys a large presence as well.
Atlanta is also becoming well-known for its tech industry. The numbers are growing and include Samsara, Edelman, Jacobs, Siemens, and the Centene Corporation. Of course, with the size of the city, other industries are also well represented. On top of that, with Atlanta being the capital of Georgia, state jobs are also to be had in the city.
Savannah does not offer the city size that Atlanta enjoys, but jobs can also be easily found. In terms of big business, Savannah has Gulfstream Aerospace, the Colonial Group, Citi Trends, Diamond Crystal Brands, and Chandler Hospital.
The city's smaller size can be both a blessing and a curse. Those who eventually end up there love the small city atmosphere, but the job market, although robust, doesn't offer the same options as Georgia's capital city.
CRIME RATE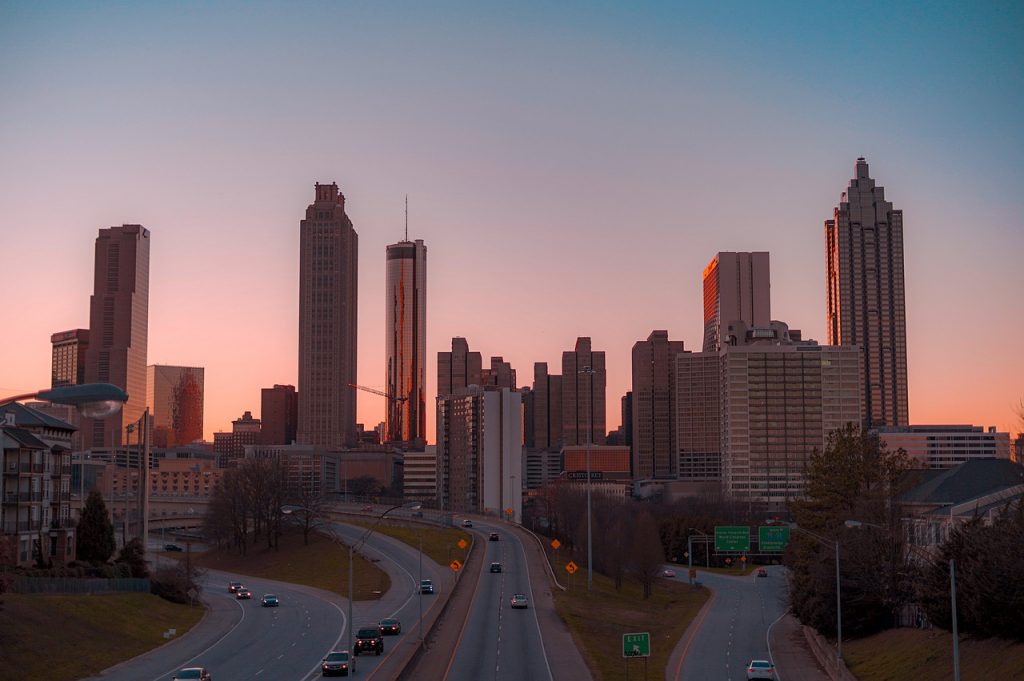 A particular city's crime rate can oftentimes be a deal-breaker, regardless of how beautiful you find the city. The same can be said for Atlanta and Savannah. Southern hospitality runs rampant throughout the state, but sometimes you'll find people a little more hospitable than others. You might find that some believe that others just want to take what isn't theirs.
Let's take a look at the capital city first. The numbers were are providing come from the FBI's National Incident-Based Reporting System through Neighborhood Scout. With the rating of 0-100 and 100 being the safest, Atlanta comes in at a mind-boggling 3. There were a total of 27,569 crimes reported in the city, 4,198 fell into the violent crime category (rape, murder, battery). Property crime was at 23,371 and these mainly covered theft in cars and homes.
Perhaps because it is smaller, Savannah's numbers are a bit better, though not by much, comparatively speaking. The state's first capital grabbed an 18 from Neighborhood Scout. They had a total of 3,928 crimes reported and of those, 630 were of the violent variety. 3,298 crimes were property crimes.
So, if the crime rate is a major concern, both areas may not ease that. They don't appear to be the safest, but like most cities, big or small, knowing locations is key.
LIFESTYLE & CULTURE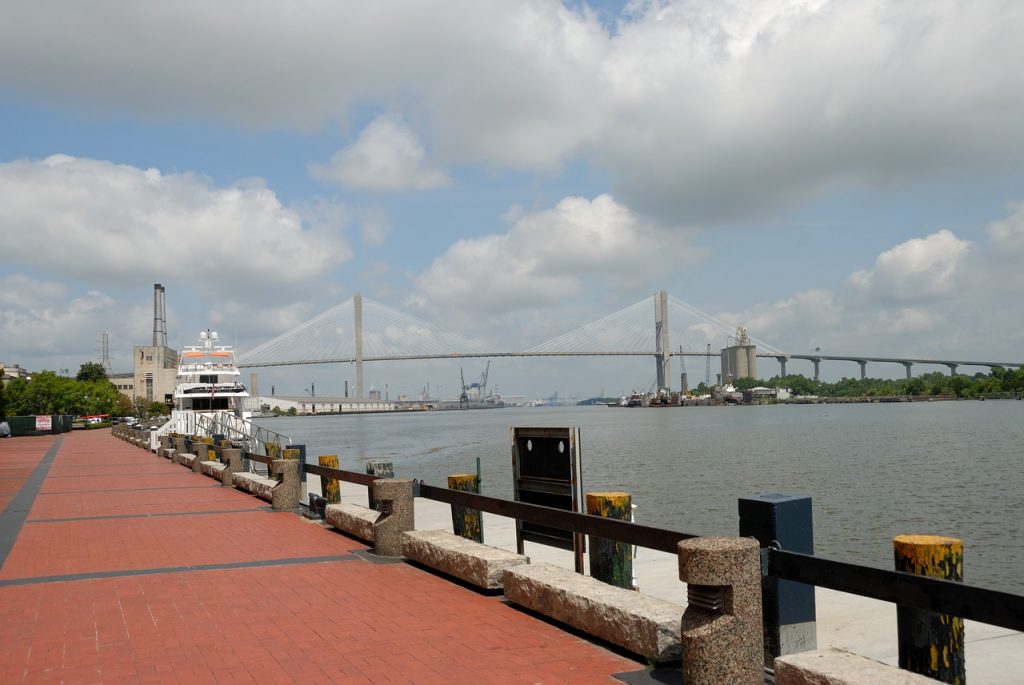 It should probably go without saying, but the larger the city, the more options you will find in terms of entertainment and the sort. Atlanta wins in this department.
Not only does the city offer food options galore, but they also have a number of cultural attractions to appease just about anyone. Families will find enough activities and if you're single and wish to enjoy the nightlife, Atlanta has plenty of that as well.
If sports are your thing, Atlanta has professional sports teams to cover just about every sport. The Atlanta Falcons are the city's football team, the Atlanta Braves for baseball, and the Atlanta Hawks for basketball. The city used to have the Atlanta Thrashers for hockey, but they took their pucks and left for Winnipeg, Canada in 2011.
Atlanta's location to nearby parks and forests makes it a great place for those wishing to adventure in nature. Their eclectic diversity among the population makes for a city that has options for all. Atlanta also enjoys a strong LGBTQ community.
What Savannah lacks in the number of options, they make up for it with their small city feel. History surrounds the city. They have the Savannah Theatre, which went into business in 1818. You can explore the historic waterfront on a riverboat cruise. The city's Starland District offers bars (Water Witch Tiki) and restaurants for all to enjoy.
The Savannah Arena is a newer spot built to bring in top-notch entertainment to the Historic District. Yes, Savannah may be smaller, but they hold their own in terms of entertainment. Plus, having river access as well as being right on the ocean, the water activities they provide are endless.
COST OF LIVING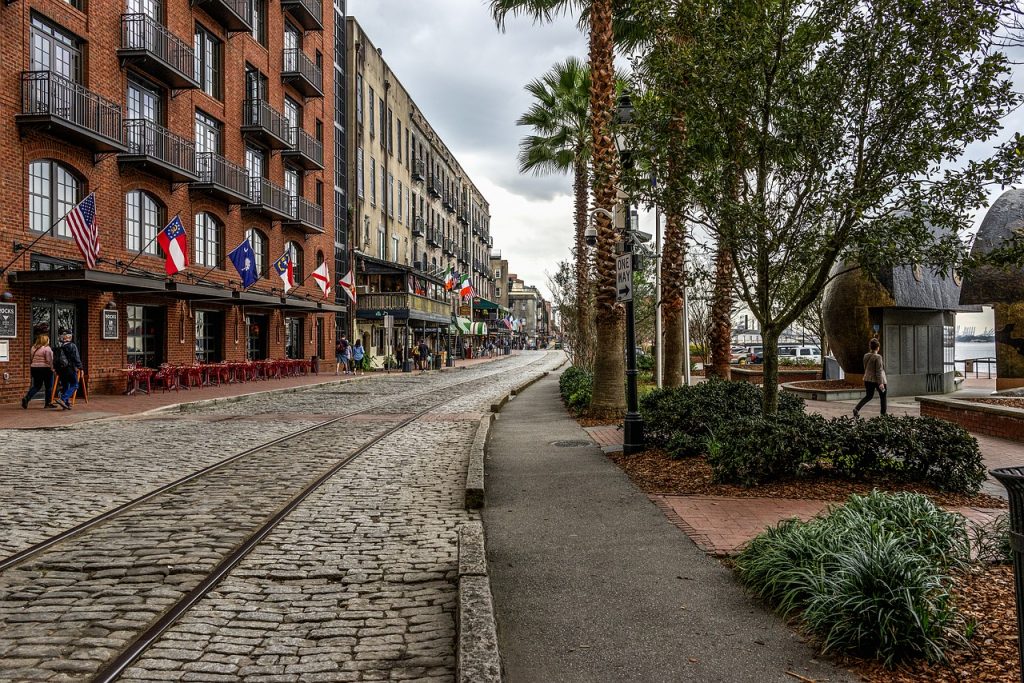 Again, it is big city spending versus smaller city spending. Where do you get the most bang for your buck?
Admittingly, when you compare the numbers from both cities to those across the country, both seem quite affordable. Now, when you compare them to each other, Savannah wins hands down.
Let's take the first look at an average 2-bedroom apartment. According to Nerdwallet, the median rental price of a 2-bedroom will run you $1,215 in Atlanta. For a big city such as Atlanta, it is hard to complain about that price. But if you think that is good, wait until you get this. Savannah's median price on a 2-bedroom apartment is $881 a month. Score!
Home prices are just as impressive. Your average 3-bedroom, 2-bath home in Atlanta will cost you on average $365,726. If you have a small-ish family, that is a very solid price. In Savannah, your buck is going to go a lot further as a 3-bedroom, 2-bath will run you on average of around $217, 597. Again, you simply can't argue with that.
Not surprisingly, the cost of living will run you higher in Atlanta than it will in Savannah. Gas is more expensive, as is food and entertainment costs. Thankfully, though, if Atlanta looks to be where you're leaning, it may cost a little more, but it isn't such a difference to make it unlivable.
THE CONCLUSION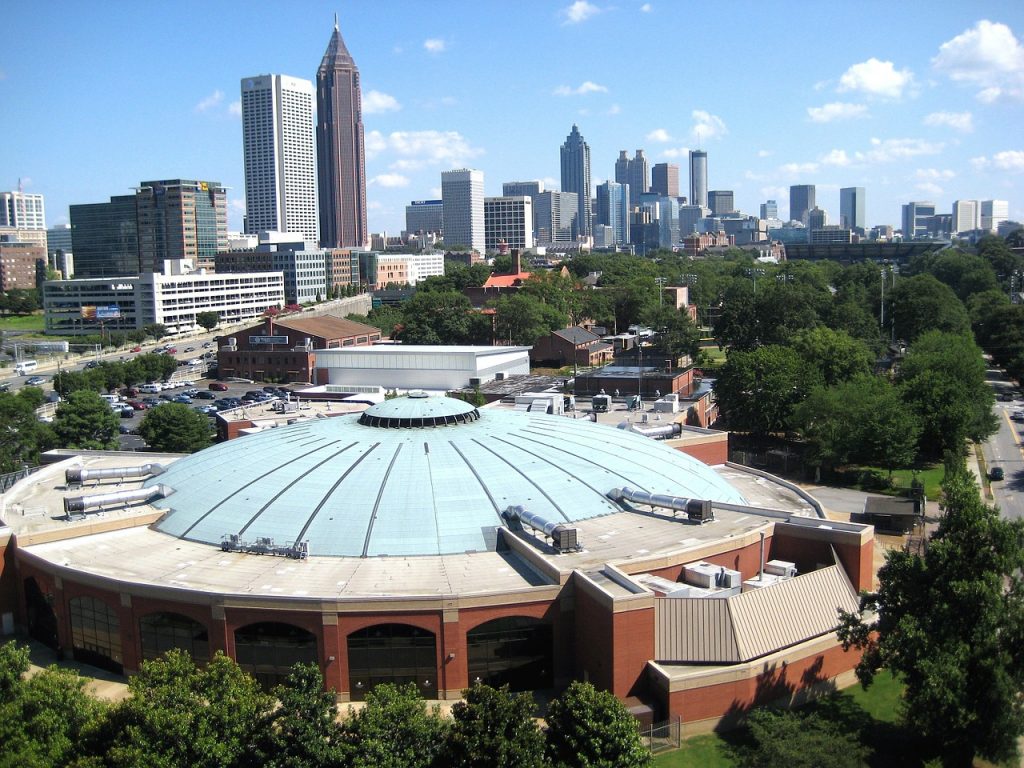 History and southern hospitality. That is what you'll get in Atlanta and Savannah. You are going to get more of it in Savannah, as the smaller city enjoys a richer history.
Eventually, though, what it will come down to is a personal preference. Do you like big cities, or do you prefer a smaller one? Do you like your location more to the interior of a state or is the ocean something you wish to view?
Either way, both cities are very affordable. The tipping point for some will be the crime rate. As always, do your research.