Woodbridge, Carteret, and Edison are some of the best towns to consider living in New Jersey when trying to escape the high rent in New York City.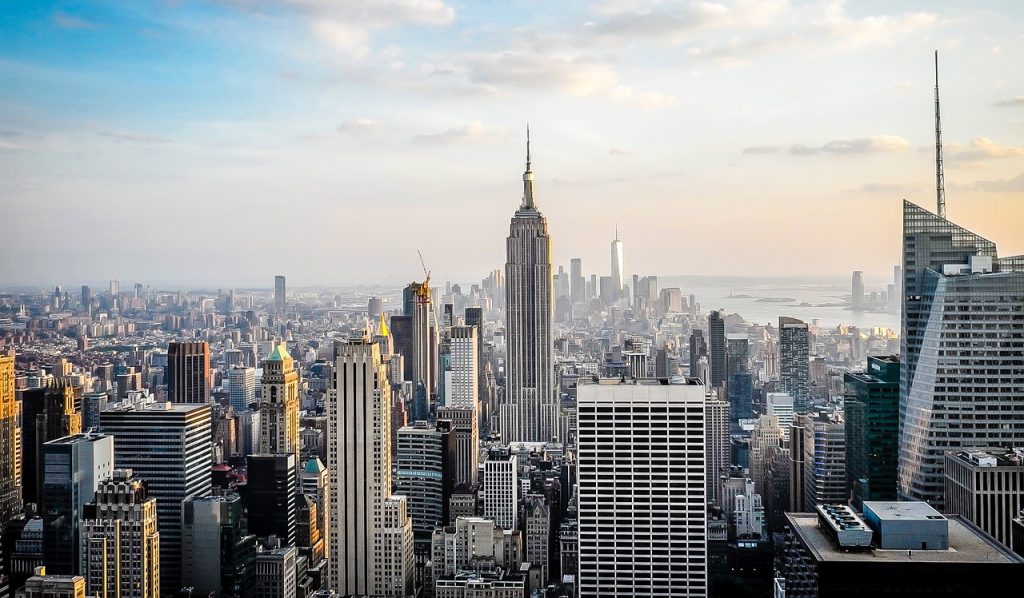 Having lived in New York City, in nearly every one of its five boroughs (sans Staten Island), I know firsthand of the magnetic aura that drives people to want to live amid its vibrant pulse. The energy of New York City is unrivaled, and what it's like to live there is nearly impossible to articulate and can only really be understood by actually abiding in its edifice-lined veins. That said, that uniqueness does not come cheap.
New York City Rents Are Outrageous
And it's only getting more expensive. The current median monthly rent in New York City, when considering all five boroughs, is $3,500. When looking just at Manhattan, which is the borough that most people not familiar with the city associate it with, the median rent jumps up to over $5,000 per month.
Neither number is a small one to swallow. To put it into perspective, to comfortably afford $3,500 per month in rent, you would have to make about $8,000 per month after taxes and have very little overhead. To afford $5,000 in rent, you would need to be bringing in around $12,000 monthly.
This means that to live in Manhattan, an individual or family would need to make roughly $145,000 per year after taxes or about $220,000 per year before taxes. At present, the average salary in New York City is sitting around $86,000 pre-tax. Suffice it to say, most people who work in New York City cannot afford to live there.
This is where New Jersey comes in. As a native New Jerseyan, having lived the vast majority of my life in the garden state (apart from a 5-year stint in New York City), I can attest to the fact that living here can truly provide the best of both worlds if you want or need to be near New York, but can't stomach the outrageous cost of living.
However, you have to know where to look. And while New Jersey is the 5th smallest state in the union, it's a lot bigger than most realize. To be in commutable distance to the city, you need to hone in on New Jersey's gateway region.
The gateway region encompasses the six counties nearest to New York City – Bergen, Essex, Hudson, Passaic, Union, and Middlesex. These counties are deeply integrated into New Jersey's comprehensive commuter rail and bus system (NJ Transit), and depending on where you live within them, you can be in midtown Manhattan in under an hour.
While living in any one of the above counties will put you in semi-equal commutable proximity to the city, prices vary greatly – and in some cases, can even mimic New York's astronomical prices. For instance, renting a home in Hoboken, New Jersey, which is an urban metro situated in Hudson County just across the Hudson River from Manhattan, will currently run you upwards of $4,000 per month.
As another example, Upper Montclair, New Jersey, an upscale suburb in Essex County, has similarly high rent prices. By the same token, there are towns and cities within these counties that boast lower rent prices, but come with a trade-off. Paterson (Essex County), Passaic (Passaic County), Newark (Essex County), Jersey City (Hudson County), and Elizabeth (Union County) are a few examples of areas with lower rent costs but have high rates of crime and poverty.
So where does one look? I'd like to turn your attention to Middlesex County. Middlesex County is home to many towns and metros that offer a high standard of living for a cost comparatively lower than New York City. Additionally, living in Middlesex County not only puts you within commuting distance to New York but places you only a short distance away from some of the state's best beaches, parks, and other recreational activities.
Woodbridge Township, New Jersey
Woodbridge Township is a collection of seven towns located in northern Middlesex County. These towns include Avenel, Colonia, Fords, Iselin, Port Reading, Sewaren, and Woodbridge (also known as Woodbridge Proper), each offering a dense suburban lifestyle. The area boasts solid school districts, with Iselin schools performing very highly.
Woodbridge Proper, Avenel, and Iselin are all located along commuter rail lines that have multiple express trains that will get you to the city in approximately 35 minutes. Metro Park Station (which resides along NJ Transit's Northeast Corridor line) in Iselin is a particularly large commuter hub.
There is also plenty to do in and around Woodbridge Township itself. There is no shortage of shopping options with two malls— Woodbridge Center and Menlo Park Mall— located just a few miles apart from each other, and any other retail store you can think of is no more than a hop, skip, and jump away.
There is abundant chain restaurant fare, but there are also some true gems among the array of usual suspects. Jose Tejas is a favorite spot of mine. Iselin is also home to a large Asian Indian population and features an endless number of eateries serving authentic Indian cuisine.
Carteret, New Jersey
Carteret is also located in northern Middlesex County. It is bordered by Rahway (Union County) to the north and Port Reading to the south. And in recent years, Carteret has become a hot spot for young professionals. The NJ Transit 116 Bus Line runs through the town and offers direct access to New York City via Port Authority Bus Terminal. Barring traffic, the 116 will get one to midtown Manhattan in about 35 minutes.
Additionally, the town is putting a lot of work into restoring the waterfront. In the past few years, a new marina was built, and in the coming years, ferry service will provide another travel option to New York City. A new state-of-the-art performing arts center was also recently erected alongside numerous new apartment complexes.
Edison, New Jersey
Edison is one of Middlesex County's largest suburbs, boasting over 100,000 residents between its three sections. North Edison schools are particularly highly rated. And like Woodbridge and Carteret, Edison is in close proximity to all the shopping and recreational activities anyone might need.
The Best Activities Near All Three Areas
Woodbridge Township, Carteret, and Edison are all located relatively close together. Thus, all are pretty equidistant from some of New Jersey's best attractions and recreation. Some of the closest beaches within an hour's drive or less include Sandy Hook, Point Pleasant, Bradley Beach, Belmar, and Avon By The Sea. However, if you are willing to go a little further down the shore, there is also Long Beach Island, Island Beach State Park, and Ocean City – to name just a few.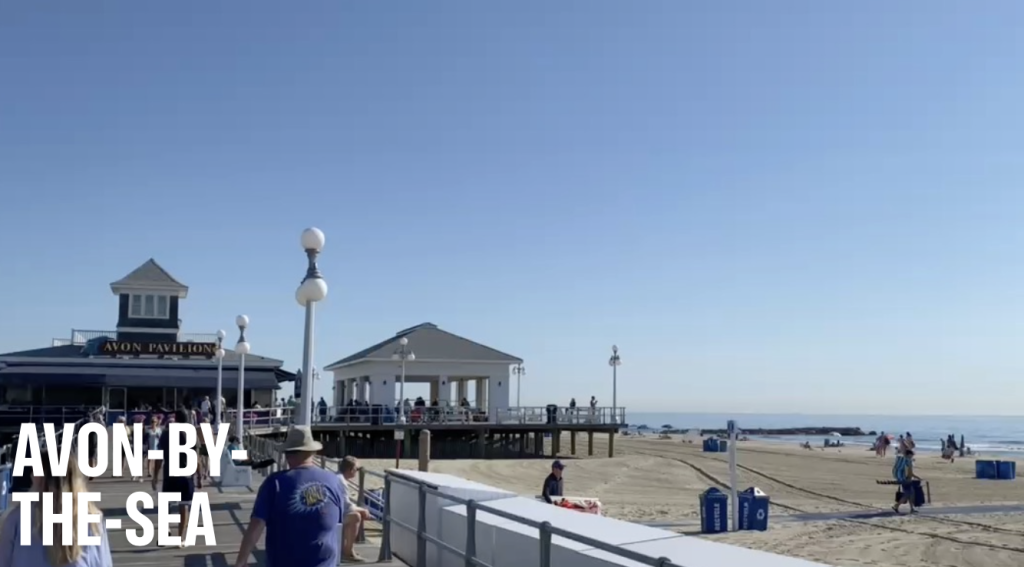 Furthermore, if you are one who loves to hike in the great outdoors, living in Middlesex County puts you an hour's drive or less away from the Delaware Water Gap, which is home to some of the best hiking trails in the state.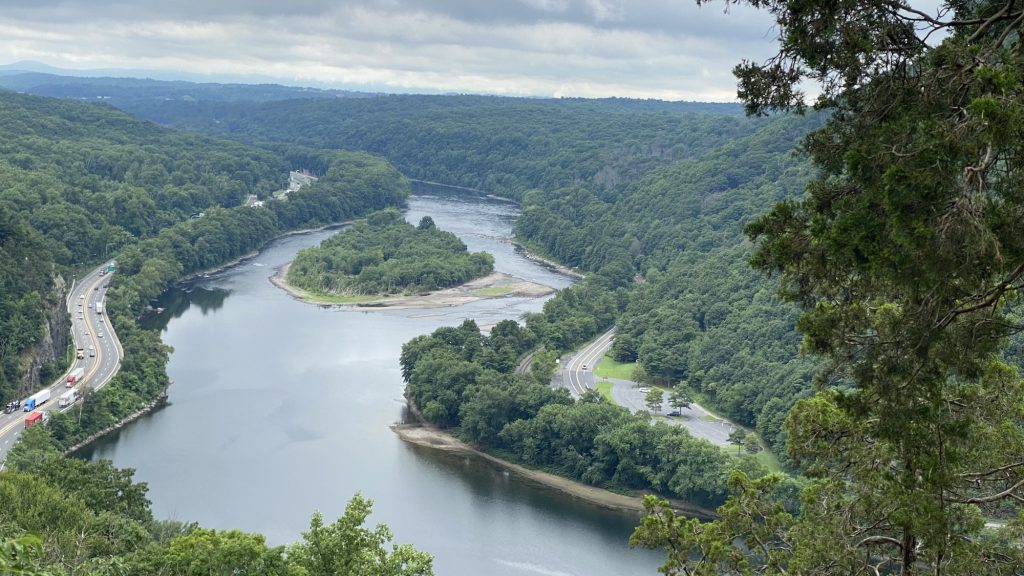 New Jersey, being the garden state, is also home to a slew of farms, orchards, and wineries. Battleview Orchards, Alstede Farms, and Laurita Winery are a few personal favorites.
To Conclude
New Jersey is a state that deserves a lot more credit than it gets, and while its identity can sometimes be overshadowed by the city that it neighbors, it can truly offer the best balance between access to New York City and all its splendor for a price that won't necessarily break the bank. It should also be said that Woodbridge Township, Carteret, and Edison are just a few towns amongst a slew of potentially ideal homesteads. Some other areas in Middlesex County, in particular, to check out include North Brunswick, South Brunswick, East Brunswick, Old Bridge Township, and Metuchen.
---