$650 will get you an 80-square-foot apartment in Midtown Manhattan.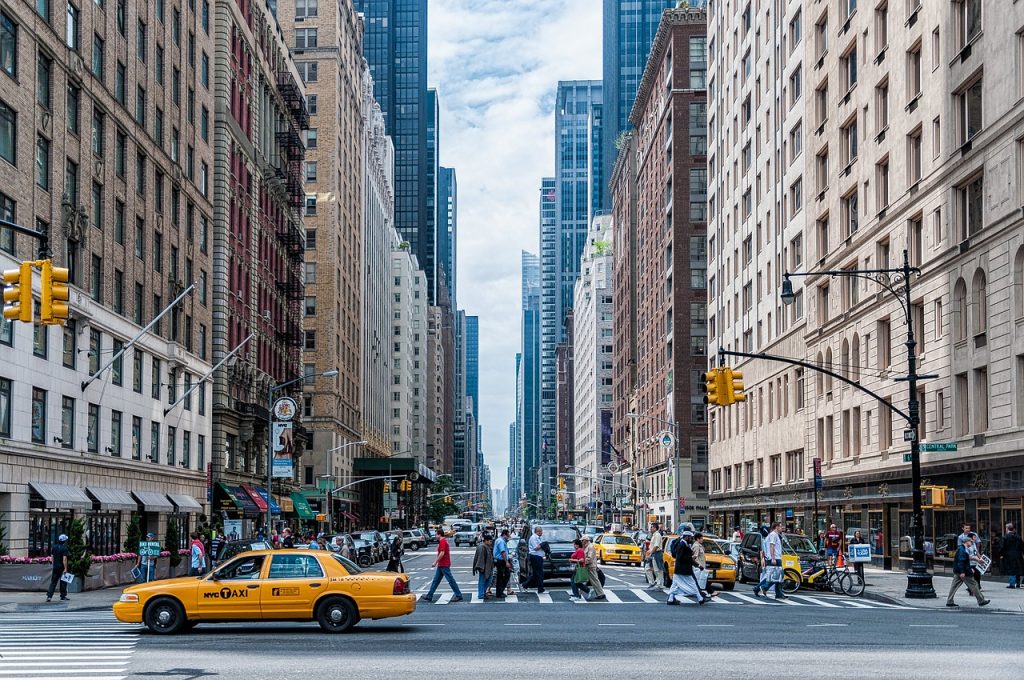 An 80-square-foot apartment in Midtown Manhattan recently went viral for being the smallest apartment in New York City. Rented by Alaina Randazzo for $650 a month, the residence is about the same size as a parking space. A tour of the rented location was shared by YouTuber Caleb Simpson in September 2022 and has earned more than a million views.
Randazzo moved into the apartment in February 2022 after paying a deposit the previous month. She downsized to the tiny space to be smart with her money and fulfill her dreams of exploring the world in her early 20s. But the New York City apartment has little storage space. The living room doubles as a bedroom with a lofted bed the Missouri native built herself.
The kitchenette features a mini-fridge, microwave, and hot plate. There is no oven or stove. There is no bathroom in the unit. Instead, Randazzo shares a communal bathroom with other tenants on the floor. Interestingly, the 25-year-old told Insider that she used to rent a room in a luxury New York City high-rise for $2,500 a month.
However, she was unhappy with the "micromanaging" at the building. She also never left the apartment due to all its amenities, which made her feel trapped. As a result, she started searching for a new place to live in New York City. Randazzo initially wanted the unit below her because it had an oven and its own bathroom. But someone signed up for it before she could even see it.
Despite its petite size, Randazzo says her current apartment is value for money. The monthly rent of $650 is an excellent deal for a place in midtown Manhattan. According to a report from Douglas Elliman, the median price for renters in New York City is $4,100 per month. The 25-year-old uses the extra cash for traveling and exploring local cafes.
New York City is known for its high cost of living. One of the most significant contributors is the price of overall housing. Even small apartments can be costly due to factors. The increased demand for housing in the region is partly due to its status as a global financial and cultural capital. People from all over the world flock to the city to pursue their dreams.
As a result, the demand for housing exceeds the supply, causing prices to rise. Another factor contributing to the high cost of tiny apartments in New York City is the space. Unlike other cities in the United States, the region has a high population density, and real estate developers must make the most of the limited locations.
Furthermore, the location of any apartment also plays a significant role in its price. In New York City, homes in highly coveted neighborhoods, like Manhattan's Upper East Side or the West Village, can command exorbitant prices, even if they are relatively small. This is because these areas are known for their luxurious amenities, vibrant cultural scenes, and convenient access to transportation.
These factors make it challenging for people on lower budgets to find affordable housing and can lead to a stark contrast in the living standards between New York City's wealthy and working-class residents.
---