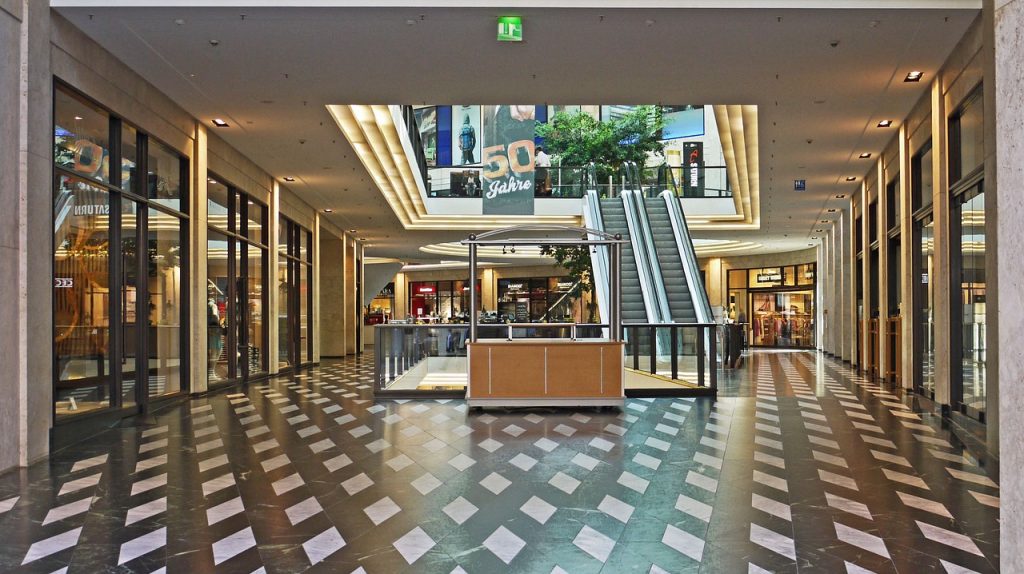 If you hadn't already taken notice, Malls are a dying breed, at least in the traditional sense. Just a quick glance at any strip mall and you'll likely notice various empty storefronts and parking lots seemingly too large for the small number of cars parked in them. Even many big shopping malls are long past their glory days. Big anchors like Macy's and Nordstrom are struggling to hang on. And the interiors of many malls look like Swiss cheese because of the number of unoccupied retail spaces scattered about their insides. The fact is, is that malls, as we know them, will largely soon cease to exist.
So how did this happen and why? For starters, there has been a massive shift in the way consumers shop over the past couple of decades. Chris Kuiper, an analyst at CFRA Research, pointed out that consumers have "lost that habit of shopping and browsing in person." He went on to point out that it's "a format that does not work anymore" because of a large transition to the conveniences of online shopping that was largely brought to the forefront by the likes of Amazon.
This already prevalent shift was further exacerbated by the extenuating circumstances brought on by the pandemic. Researchers are calling this the "retail apocalypse." According to The Week, Since 2019 over 20,000 retailers nationwide have shuttered their doors for good. The United States has said goodbye to almost half of all its big department stores including icons like J.C. Penny's and Sears. Unfortunately, as a result of many traditional department stores going under, many malls they once anchored will soon follow. "The department store genre has been taking the great American shopping mall down with it," said Mark Cohen, director of retail studies at Columbia Business School.
Given these dismal statistics, it begs the question of whether or not folks should just resign themselves to the fact that malls are going away? Well, the retail industry hasn't given up just yet. In last-ditch efforts to save the megalith structures many stores are rethinking the way they operate and are trying to make themselves more relevant in the current shopping climate. For instance, Macy's is downsizing many of its stores. Other companies have tried to give themselves more of a presence in the online space. While some businesses are trying to bolster their overall in-store experiences to drive traffic and keep people coming back. The American Dream Mall in New Jersey, for instance, is not only a shopping mall but an amusement park, dining destination, and more.
However, although these retailers' efforts are certainly commendable, they might be going about it all the wrong way. A guest writer for The New York Times suggested that perhaps what malls really need is to start back at the basics. The writer proposed that retailers adopt a format that aligns with the very origins of the mall itself – outdoor open-air markets that integrate seamlessly into the nature that exists around them. This idea would essentially turn malls into multi-faceted green spaces that not only would be better for the environment but would possibly serve to reintroduce a society so marred by industrialization to the beauty that exists around them, as well serve to show that nature and commerce can blissfully coexist. It's a nice thought, but for now, the future of malls in the United States remains pretty bleak.