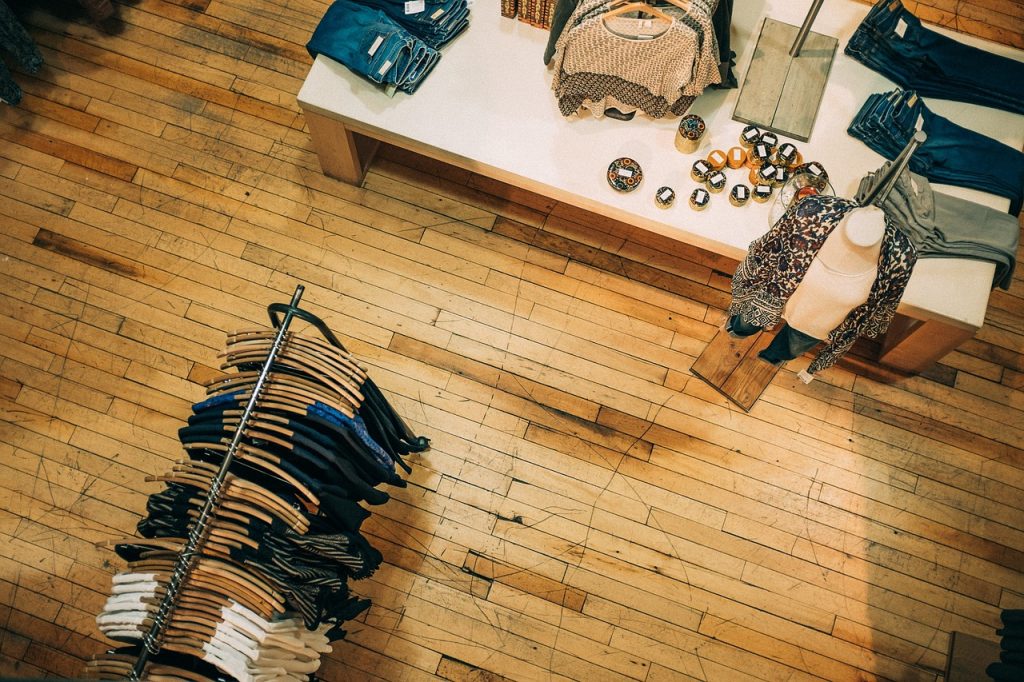 It's a sad reality when inflation punctures a healthy economy: retail layoffs are inevitable, and they hit the industry hard in 2022. Multiple fashion, footwear, and big-box retail businesses opted to cut jobs to lower costs and stay afloat as macroeconomic challenges impacted their bottom line. Keep reading to learn which ten businesses Footwear News said had the most layoffs in 2022.
In mid-November, Amazon announced plans to lay off about 10,000 employees working in corporate and technology roles. Those cuts were slated to be the largest in the company's history, impacting human resources, retail, and Amazon's devices organization. While cutting 10,000 employees sounds huge, it only represents around 1% of Amazon's global workforce of over 1 million.
Gap Inc. announced in September that it would cut 500 corporate positions. These were not retail layoffs, mostly affecting those working at the company's offices in Asia, New York, and San Francisco. The job cuts included layoffs and the elimination of certain roles.
H&M also decided to reduce costs with retail layoffs amounting to 1,500 jobs. The cuts were announced in late November and were linked to the company's desire to "further improve efficiency." H&M estimated that the move would save them around 2 billion Swedish kronor ($188.2 million) which would become visible in the second half of 2023.
PVH Corp. announced plans for retail layoffs on August 30 when it reported its second-quarter results. The company's brands include Calvin Klein, Tommy Hilfiger, Warner's, Olga, and True & Co. Their cuts will "reduce people costs" by about 10% by the end of 2023 and result in over $100 million in cost savings.
Rent the Runway, a New York-based fashion rental company announced retail layoffs in September. The company cut around one-quarter of its staff after it saw a net loss of $33.9 million in the second quarter of 2022. CEO and co-founder Jennifer Hyman said in a statement that the restructuring plan "underscores our commitment to building RTR into a business that is highly profitable, has strong margins, and is self-funding."
Last July, Shopify laid off 10% of its staff. The retail layoffs impacted sales staff and those in recruiting and support roles. The layoffs were linked to CEO Tobi Lütke's wrong projections for continued e-commerce demand after the pandemic-fueled online shopping boom slowed down.
StockX, a live resale marketplace for deals on shoes, streetwear, electronics, and collectibles, underwent two rounds of layoffs in 2022. CEO Scott Cutler told employees that the company had tried expense-saving measures first, such as reducing discretionary expenses and putting limits on new hires. The June retail layoffs cut 8% of their workforce but the November one was limited to fewer than 80 employees.
ThredUp is another resale platform that had to make retail layoffs in 2022. In August, the company announced a cut of 15% of its corporate workforce. It also closed one of its processing centers to cut additional costs.
VF Corp. owns Vans, The North Face, and Timberland brands. In August, they sent a letter to employees announcing the loss of 600 office-based roles. Their retail layoffs affected 300 current employees and 300 unfilled open roles.
Retail giant Walmart also implemented retail layoffs in 2022 as consumer spending softened in the second half of the year. The announcement came in early August. Though the spokesperson did not confirm exactly which roles would be eliminated, they did confirm that the move would cut "hundreds" of corporate roles.
---