A total of 261,000 jobs were added in October which was higher than projected but still the slowest growth since December 2020, potentially indicating an economic downturn.
The state of the US economy is on everyone's minds these days. And even if you never paid much attention to the monthly reports, you may find yourself recently glued to the news seeking something positive. Thankfully, October's job growth numbers finally offer a glimmer of hope.
Labor Department numbers for October got released Friday. They contained some good news. But there were also some slightly concerning numbers.
Positive updates regarding job growth bring some relief. According to the Labor Department, nonfarm payrolls increased by 261,000 in October. This growth is well above the numbers projected by the Dow Jones.
That estimate had forecasted a job growth of 205,000. So, the additional boost is welcome news across the board. However, it was still the slowest increase in new jobs since December 2020.
October's job growth saw significant improvements in a few industry sectors. Healthcare topped all other market segments. That industry added 53,000 jobs.
The professional technical services sector was hot on healthcare's heels, adding 43,000 new jobs. And manufacturing contributed 32,000 jobs. Another group that saw a big jump was the leisure and hospitality industry.
Hotels, bars, and restaurants added 35,000 jobs. And while those numbers reflect a positive gain for November, they lag far behind the typical average. According to CNBC, the industry added 196,00 jobs per month last year.
A few other sectors saw minimal (albeit positive) job growth. Those include wholesale trade with 15,000, transportation and warehousing with 8,000 and retail with 7,2000. The latter is concerning as we head into the holiday season.
And despite the better-than-expected job growth, unemployment rates still increased. October's unemployment numbers rose to 3.7%, higher than the anticipated 3.5%. Additionally, continued unemployment numbers rose to 6.8%.
Despite the good news, the chief US economist at RBC Capital Markets, Tom Porcelli, "said the broader picture is of a slowly deteriorating labor market." He told CNBC that "This thing doesn't fall off a cliff. It's a grind into a slower backdrop."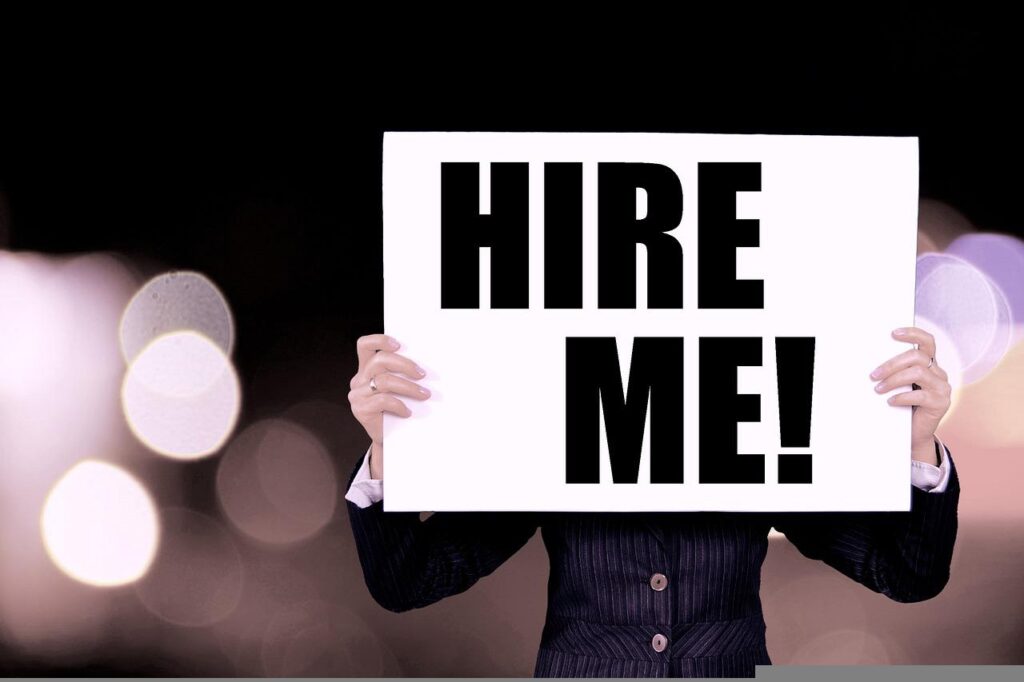 "It works this way every time. So the fact that people want to hang their hat on this lagging indicator to determine where we are going is sort of laughable," he continued. And there are several indications that he is right.
A few major companies have slowed hiring almost to a standstill. Apple announced it is only hiring research and development positions. Lyft plans to lay off up to 13% of its workers.
Amazon has halted hiring at both its retail and corporate levels. And Stripe is laying off 14% of its workforce. Since all these corporations are major employers in the US, their moves strike a heavy blow to the labor market.
And those actions should be powerful indicators of the job market and future job growth. However, according to Amy Glaser, the senior vice president of business operations at Adecco, "demand is still strong." The recruiting and staffing company is seeing a strong uptick in the number of workers looking for a second job.
She said, "everyone is anticipating at some point that we'll start to see a shift in demand. But so far we're continuing to see the labor market defying the law of supply and demand." So, now may be the right time to find a new position, especially if you are willing to work in retail, hospitality, or warehousing.