Intuitive eating is eating in a way that feels good and natural to one's own body and we've creatied a guide with some suggesgtions for delicious eats.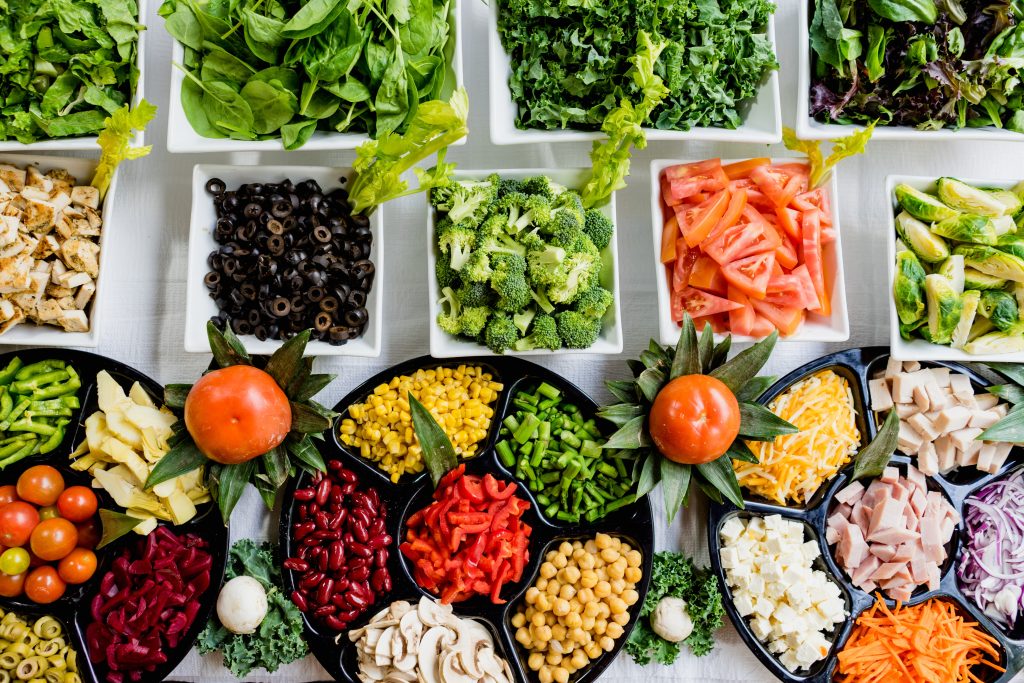 When people hear the word diet, they often think of vegetables and chicken breast or some kind of meal plan that is designed to help you lose weight. More people should think of a diet simply as the food that a person eats to properly fuel their body. With so much confusion surrounding the word and countless diet plans available, let's shift the focus to intuitive eating.
Intuitive eating is eating in a way that feels good and natural to one's own body. Intuitive eating means you eat when you are hungry; you stop eating when you are full, you eat things that satisfy your soul as well as your nutritional needs. This method of eating rejects diet culture and honors all body types.
With intuitive eating, there are no restrictions on what you can and cannot consume. You can eat salmon, rice and vegetables and also eat chocolate cake with real butter and sugar. It's time for everyone to make peace with food and to love themselves on new levels.
With so much going on in people's daily lives, between working, running kids to and from, and taking care of pets, sometimes what we eat is the last thing we think about until it's 6:15 PM and tummies rumble. We've created a seven-day guide to help you take some of the meal planning stress out of your life. This guide is simply meant to inspire and can certainly be changed to best suit your needs.  
Sunday – This is a great day to prep things for the week and make some things in large batches. Prepping could look like knocking out all the tedious vegetable chopping, baking muffins, and bread, making a giant fruit salad to snack on throughout the week, marinating meat, or soaking beans for a batch of charro beans later in the week. This is also a good time to put intuitive eating into practice and get in tune with what you actually want to eat.
Breakfast – Fried eggs, center-cut bacon, toast
Lunch – Steak, mashed potatoes, vegetable of choice
Dinner – Chicken Caesar salad
Monday – Lots of people opt for meatless Mondays. When you practice intuitive eating and are in tune with your body, you may notice a heavy feeling in your stomach or just have a general desire to leave meat off the plate. Either way, the choice to eat meat is yours and yours alone.
Breakfast – Steal Cut Oatmeal with toppings of your choice. Consider fresh fruit, hemp hearts, or walnuts.
Lunch – Mediterranean Chickpea Salad
Dinner – Mushroom and Bell Pepper Fajitas with Pinto Beans
Tuesday – This day has been coined Taco Tuesday. Tacos are one of the best foods ever invented, and yes, that is my expert opinion. Tacos can be customized and eaten for any meal of the day, so they make a great option to include in a weekly meal plan when practicing intuitive eating.
Breakfast – Refried beans, eggs, and chorizo, with tortillas on the side.
Lunch – Taco Salad
Dinner – Tacos Al Pastor, Spanish rice, beans
Wednesday – This is the day of the week when people are trying to maintain energy levels and make it to Friday. This is a great day to put any leftovers to good use and give them new life. Using leftovers not only prevents waste but it allows you to use creativity in the kitchen.
Breakfast – Power Smoothie
Lunch – Leftovers
Dinner – Rolled chicken tacos, Mexican street corn, homemade guacamole, and salsa.
Thursday – Fridays shouldn't get all the attention, so pick this as a day to satisfy cravings. When people practice intuitive eating, cravings are the best guide. Don't resist; eat the taco, or try the Indian recipe that you have never made before!
Breakfast – Salvadoran scrambled eggs, black beans, plantains, cream, and tortillas.
Lunch – Pupusas with curtido, salsa
Dinner – Torta (Mexican Sandwich) This is one of my personal favorite things to eat, and like all sandwiches, it can be customized and made to your liking. I like to start with pan Frances or French bread in English. I spread beans, add queso fresco, pickled jalapenos, and eggs. Eggs are my go-to because they are quick and easy, but fajita meat or pastor is even better.
Friday – This day of the week should be all about ease in the kitchen. Sometimes intuitive eating means honoring the fact that you don't want to get up a cook a meal. In times when you feel like this, simple things that you meals prepped can come in handy.
Breakfast – Fresh fruit salad and a homemade power muffin
Lunch – Chicken, bacon, ranch wrap
Dinner – Pizza!
Saturday – Saturdays are the day of the week that most people enjoy the most. There is no specific time you have to wake up, and you can stay up late. If you don't want to cook at home, it is also a wonderful day to explore local eateries and dine with friends.
Breakfast – Sausage, egg, and cheese biscuit
Lunch – Grilled short ribs and fajitas, pico de gallo, avocado salad
Dinner – Spaghetti, meatballs, garlic bread, and a side salad
---