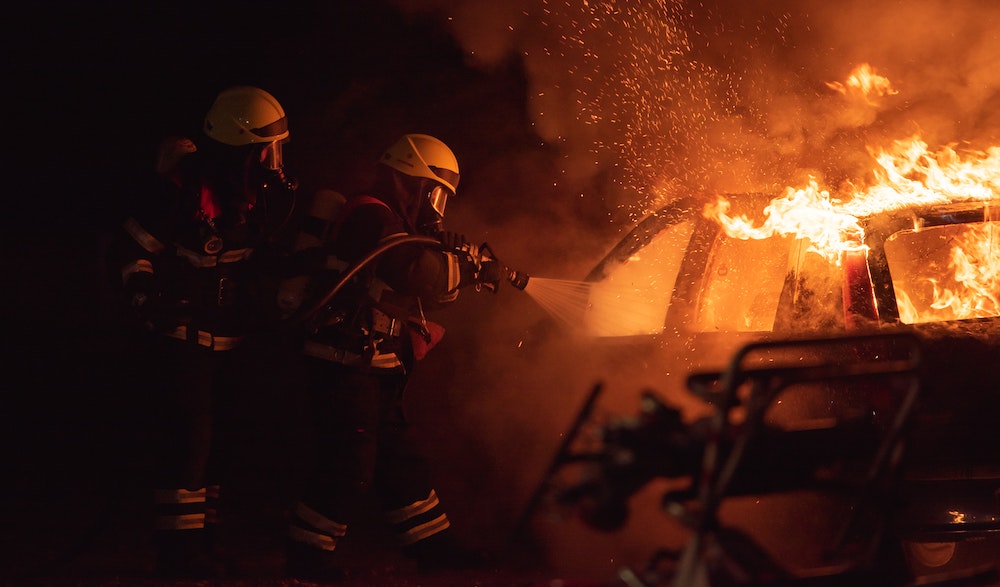 Warnings about potential car fires have become rather common, with several notable brands issuing recalls as a result. Although most start to burn due to a lack of maintenance, the same problem can be found in newly purchased units with an underlying engine fault. A fire typically starts if a spark or hot surface comes into close contact with combustible material surrounded by oxygen.
In October, Kia told American owners of approximately 72,000 Sportage SUVs to park them outdoors and away from structures after car fires were reported. According to NBC News, the National Highway Traffic Safety Administration said the vehicles were at risk even when the engine was turned off. This was the second time that Kia had to issue a recall on units from the 2008 and 2009 model years.
The manufacturing fault, which caused the car fires, was due to a problem with the hydraulic engine control device. At the time, the Korean automaker received eight fire reports and 15 cases of melting or damage since April 2017. The Sportage SUVs were previously recalled in 2016 due to corrosion in a wiring harness near the engine control unit. Luckily, no injuries were reported.
In November, the Ford Motor Company issued a worldwide recall of about 634,000 SUVs. In this instance, a cracked fuel injector spilling fuel onto the hot engine caused the car fires. The dangerous fault affected the Bronco Sport and Escape SUVs from the 2020 to 2023 model years, NBC News reports. Each unit was built with a 1.5-liter, three-cylinder engine.
At the time, the Michigan-headquartered automaker said owners could still drive their vehicles, as car fires are rare. There was also no risk of any sort when the engine was turned off. Still, Ford received 20 reports of fires, including three that ignited near buildings. There were also four claims of fires that began less than five minutes after the engines were switched off.
Unlike Kia, Ford received four injury reports not involving burns. There were also 43 legal claims which were a direct result of the problem. Due to the risk of car fires, Executive Director of Customer Experience Jim Azzouz, advised owners to schedule a service with their preferred dealer. Since drivers will only be notified by letter from December 19, SUVs can also be swapped for a loaner.
Ford says dealers will inspect the fuel injectors and replace them if necessary. Extended warranties provided by the manufacturer also cover cracked fuel injectors for up to 15 years. The company was previously plagued by car fires in July when 100,000 vehicles were recalled. According to CNBC, the fault affected specific models of the 2020 to 2022 Escape, Lincoln Corsair SUVs, and small Maverick pickups with 2.5-liter hybrid/plug-in hybrid engines.
If the engine fails, fuel and oil vapor can leak onto hot parts and catch fire. The fault was fixed by adjusting the under-engine shield and active grille shutter to allow for better airflow. Ford received 23 reports of car fires while engines were switched on. But fortunately, no injuries were recorded.
---