See why fast-food giant Burger King may have taken it a step too far following the introduction of its latest Whopper.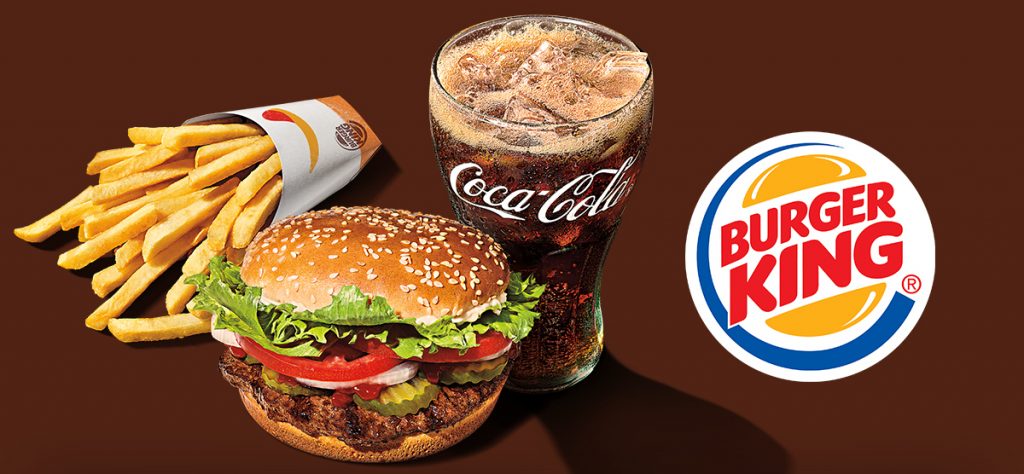 For Pride Month, different businesses from all over the United States attempt to cash in on the moment. The marketing campaigns are constant and ubiquitous, from banks sporting pride flags outside their windows to restaurants advertising "gay"-themed desserts. Some advertisements are so outlandish that it feels satirical. Burger King is one of those companies trying a little too hard in the allyship department.
Burger King's newest menu item has stirred up social media buzz ever since its release. In Austria, the fast-food chain will be serving the "Pride Whopper," named after the LGBTQIA+ month. Instead of a standard Whopper, your order would come with "two equal buns": two tops or two bottoms. The chain said that this menu item was inspired by "equal love and equal rights." While that may be true, the idea of two-top buns has started a media frenzy from Burger King critics and fans alike. Take a look at what all buzz is about below.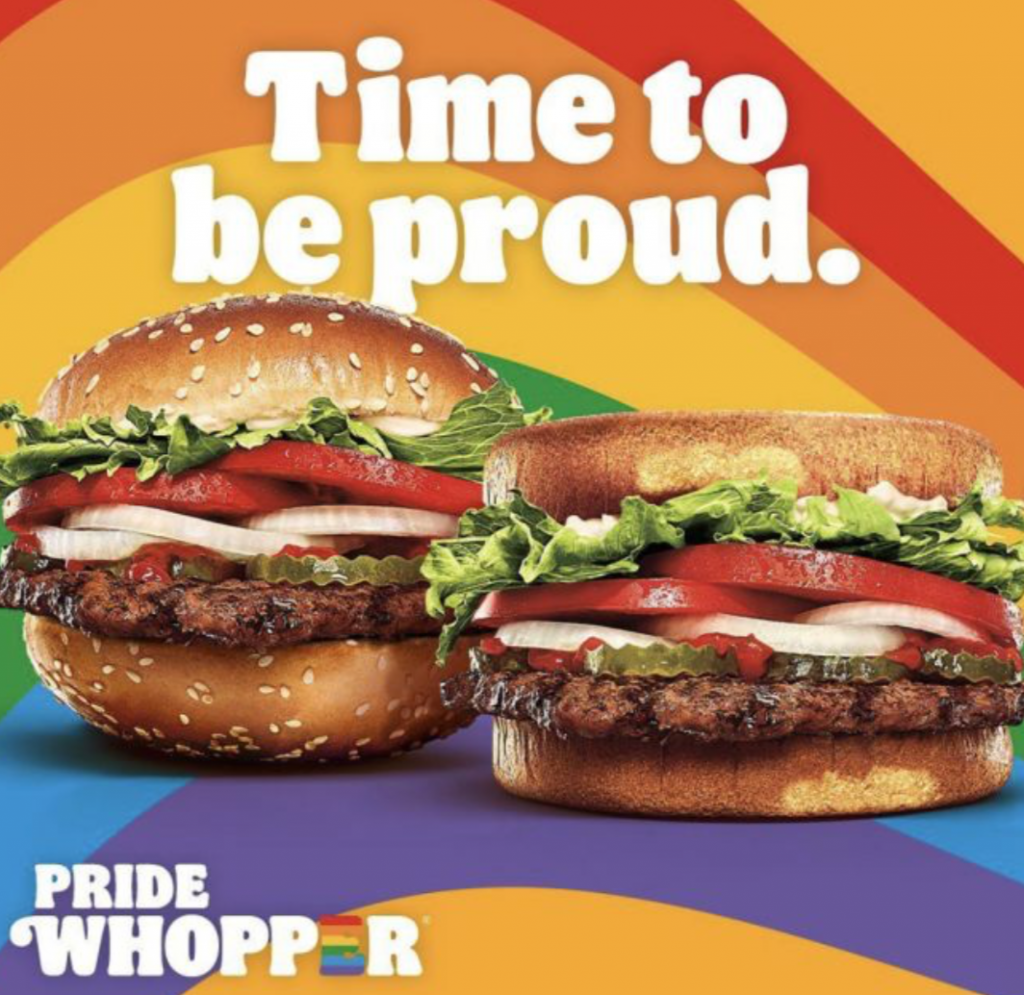 Though Burger King's limited-edition Whopper has most people laughing, many who are scrutinizing the act have valid criticism for the company. Since being gay became palatable over the last decade, companies from movie studios to fast-food chains have utilized this popularity for their own monetary gains. Not only that, many businesses introduce Pride Month campaigns to further their revenue without giving back to the community they intend to celebrate. This act of marketing that's devoid of compensation to the LGBTQIA+ community is sometimes known as "rainbow washing."
Rainbow washing started far before the 21st century. Some academics believe that companies began implementing these tactics in the late 80s and early 90s. As companies saw gay people accumulating wealth faster, they saw an untapped market ready to advertise their products to. Mulryan/Nash, an advertising company co-founded by Dave Mulryan in 1991, directly experienced the first wave of rainbow washing and its true intentions. Companies weren't advertising to queer people to show support, it was to "get a return on investment," Mulryan stated. Attaching a flag to a storefront or making a Burger King Pride Whopper often doesn't have tangible, positive effects for the queer community when there's no strategy to give money back.
While many people were appalled by Burger King's Whopper, some reacted to the Pride creation with laughs. Though rainbow washing can be harmful and distract people from the violence and legislative burdens queer people face in America today, some take Burger King's Pride burger as a needed, facetious break from reality. But like most things, the internet is divided on Austria's limited-edition burger.
As with most companies incorporating rainbow washing, Burger King has not declared if the Pride Whopper's sales will be donated to an LGBTQIA+ organization. The burger chain has tried to give back during Pride Month last year, giving 40 cents to the Human Rights Campaign for every Chick-Fil-A chicken sandwich purchased. But since then, the fast-food chain hasn't included a Pride Month donation plan for their gay-inspired burger this year. Pride Month is always a strange time for advertising due to the eccentric nature of many companies' gay-focused campaigns. Burger King's Austria locations certainly elevated the absurd factor by taking its Whopper to a crude and crass level.
---