Here's everything you need to know about Walgreens Squishmallows. How they started and what's coming soon to their line.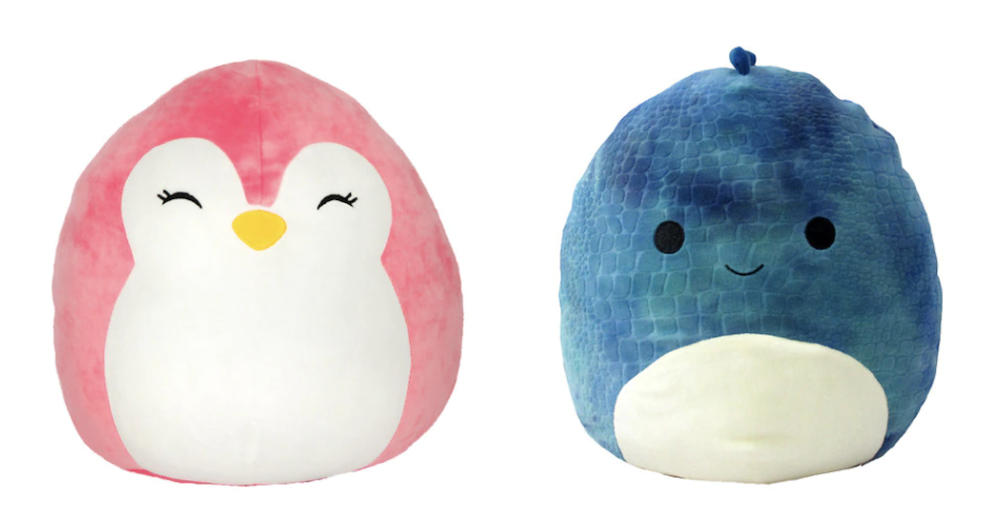 There may be some of you out there who are very familiar with the stuffed animal market. Some of you may be parents with young children and some of you may be collectors who know a good thing when they see it. One of the big brand names among stuffed animals is Squishmallows and they can thank the retailer Walgreens for their initial jump into the market. Walgreens Squishmallows have been there for curious buyers for a while now.
For those who may not be familiar with the popular stuffed animals, Squishmallows are soft, cuddly, and yes, squishy animals that come in various sizes, colors, and, for the most part, are round in shape. Not only do Walgreens Squishmallows appear as different animals, they come in individual series, and they also appear as popular characters such as Baby Yoda. Let's see if we can figure out how and why Squishmallows have become so popular.
WHEN WERE SQUISHMALLOWS INVENTED?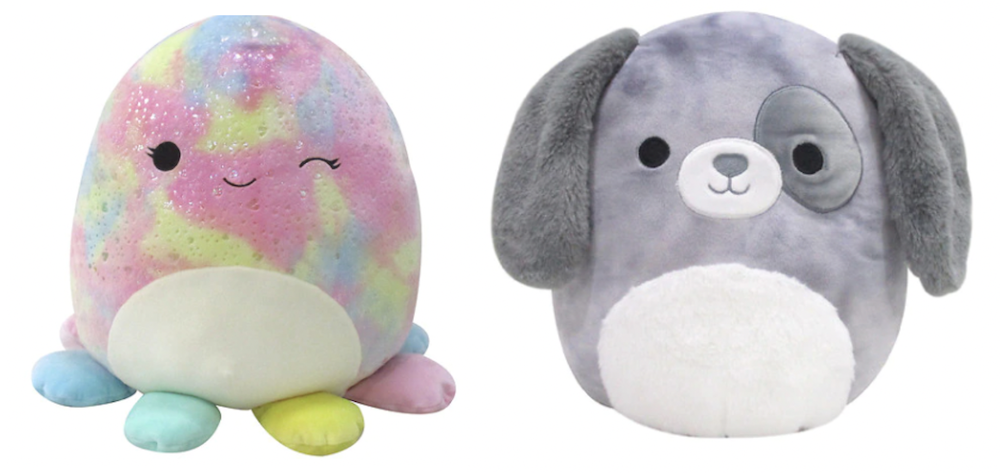 In 2017, Kelly Toys Holdings released their Squishmallows brand of stuffed toys, this after CEO Jonathan Kelly had gone to Japan for a trip and while there saw a brand of the stuffed animal product he liked. As Kelly explains to Yahoo! Finance in a video interview, his team brought the product back, broke it down, and over several months, they developed "the softness and the cuteness" that would eventually become the Squishmallows. Once Kelly and his team were satisfied with their product, they were able to take it to Walgreens and in the Fall of 2017, Walgreens launched their product.
Kelly founded his Kelly Toys in 1986, but even with Walgreens taking on Squishmallows, Kelly wanted a bigger footprint in the toy market. With that in mind, Kelly sold a majority stake of his company to Jazwares, LLC. Kelly told Yahoo! Finance about the partnering that it is "Just making the company stronger with better distribution. The opportunity of getting more licenses that makes sense for the brand, and really partnering up with a strong toy company with all the consolidation going on over the years."
One can see why the Squishmallows were immediately popular when they made it to the Walgreens shelves simply by looking in the background during Kelly's interview. On display are numerous popular characters turned into Squishmallows that include Mickey and Minnie Mouse, Winnie the Pooh, Dumbo, Stitch, Nemo, Chewbacca, of course, Baby Yoda, and R2D2. Who wouldn't want one of those?
Those popular characters are not the only thing that has made Squishmallows so popular an item at Walgreens. Over the years Walgreens has carried numerous different Squishmallows that have been just as popular. These include cows, ducks, sheep, fish, unicorns, and just about any other type of animal you can think of.
What makes these stuffed animals such a popular purchase is that not only can you find them as your favorite animal, but these Squishmallows have names and stories to them as well. For instance, Fifi the Red Fox was one of the first Walgreens Squishmallows. Her story finds Fifi as an adventure lover. She has been to the Arctic, and she has been to the mountains. Because of her adventurous nature, she is ready to go with you on your next trip.
Keely is a mommy-to-be Kangaroo and another early Walgreens Squishmallows. Keely is a blogger who has a desire to start her own painting business. She has gotten her painting experience by painting murals for family and friends and hopes one day to paint a mural of her all-time favorite place, the Opera House.
As you can see, every Squishmallows has a story. This makes them very relatable and gives a child something they can hold on to and not just physically. Lola, by the way, is a pink and purple unicorn. She loves watching movies with her friends and aspires one day to be an actress.
IS WALGREENS GETTING NEW SQUISHMALLOWS?
New Squishmallows are coming out all the time and Walgreens is one place to find them. Some of the new ones you may be able to find at your local Walgreens are the Summer Dodo Bird, a pair of Cherries, the Pink Bunny Glitter Ear, and a Peanut Butter & Jelly Pair. You will even be able to find a new Tinker Bell and Thumper.
One thing you should know and understand about Squishmallows, whether you are looking at Walgreens, any other store, or even online, is that new characters and animals are being released constantly. They come out during holidays, seasons, or any other special event (new movies). They are very popular and product moves fast, selling out even faster.
WHAT WALGREENS SQUISHMALLOWS ARE COMING OUT IN 2022?
There are plenty of new Squishmallows appearing this year, with some already making their Walgreens debut. One of these was an Easter release of Bop the Easter Bunny. Also released this year were Aimee the Chick, Bexley the Unicorn, Valentina the Gray Bunny, Candess the Cow, and Eliana the Pink and Blue Bunny.
The big release this year, though, are characters many of you are already familiar with. Squishmallows has finally paired up with Pokémon and it made its official debut at the 2022 San Diego Comic-Con. On display were two Pokémon Squishmallows, Pikachu and Gengar, both of which will surely hit the Walgreens shelves soon. Aaron Margolin, Jazwares Pokémon global brand manager, posted pictures of the two on his Twitter page. You can see them below.
WHAT IS THE MOST EXPENSIVE SQUISHMALLOW?
When we said that the Walgreens Squishmallows were popular, we weren't kidding around. They move like hotcakes off the Walgreens shelves, but Walgreens isn't the only place you can find your favorite Squishmallows. They can also be found at other stores such as Costco, Walmart, Hallmark, Kroeger, Albertsons, and CVS. Here is a complete list of Squishmallows retailers.
If you are able to grab one of these Squishmallows at Walgreens or any other retailer, count yourself lucky. Collectors love to nab these in a hurry as do those who wish to sell them. And yes, they can be quite expensive, depending on which Squishmallows you are looking for. The following is a short list of ten of the most expensive Squishmallows (which were probably purchased at Walgreens) on the market.
10. Chanel the Tan Cinnamon Roll – $450
9. Lucille the Seal – $500
8. Avery the Duck – $500
7. Phillipe the Frog – $530
6. Mariah the Tie-Dye Lamb – $800
5. Blossom the Sheep – $800
4. Ben the Teal Dinosaur – $1,000
3. Santino the Platypus – $1,500
2. Jack the Black Cat – $2,000
1. Fania the Purple Owl – $2,999
Although Fania the Purple Owl has been sold for more money, Jack the Black Cat is considered to be the rarest of all Squishmallows.
THE SQUISHMALLOW IS EVEN AN AWARD WINNER
Ever since Walgreens introduced the Squishmallows in 2017, they have been pulling down award after award. In 2017 and 2018, the Walgreens Squishmallows won the National Parenting Products Award. In 2020, they won the Best Toy of the Year by Learning Express Award. Not to be outdone, in 2022, Squishmallows won the prestigious Toy of the Year Award along with the People's Choice Award by The Toy Foundation. Very solid, well made, and very popular with children, Squishmallows is a stuffed animal that all children should own. They can thank Walgreens for the assist.
---