Rollback at Walmart is not clearance, but rather a sale on overstock items that typically lasts about 90 days.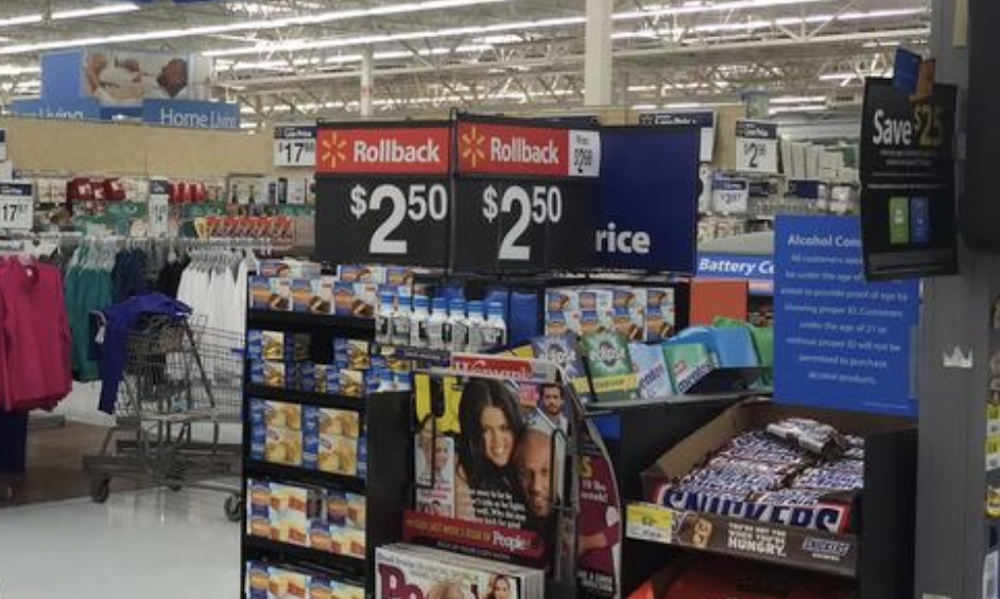 Walmart is known for providing customers with a one-stop shopping experience and Rollback prices. But because this is a term typically only used in this retailer, many customers are wondering what Rollback prices mean at Walmart. Is it a membership-based price (like say, Costco), or do only Walmart+ members receive the special pricing? What is this Rollback pricing all about?
ROLLBACK IS ANOTHER TERM FOR SALE ON OVERSTOCK MERCHANDISE
As we did with our article about Walmart charging for bags, let us start with the basics and determine what Rollback prices mean at Walmart. Rollback is essentially another word for sale that the store uses. Sometimes, the big box retailer receives an overstock of items, and in an attempt to get rid of the inventory, the store offers a Rollback price to customers.
The store offers Rollback prices on a regular basis, allowing customers to shop for the best prices at essentially any time. Rollback prices provide customers with the best price for an item. Customers can shop these Rollback prices at Walmart throughout the year, during any season.
ROLLBACK DOES NOT MEAN CLEARANCE AT WALMART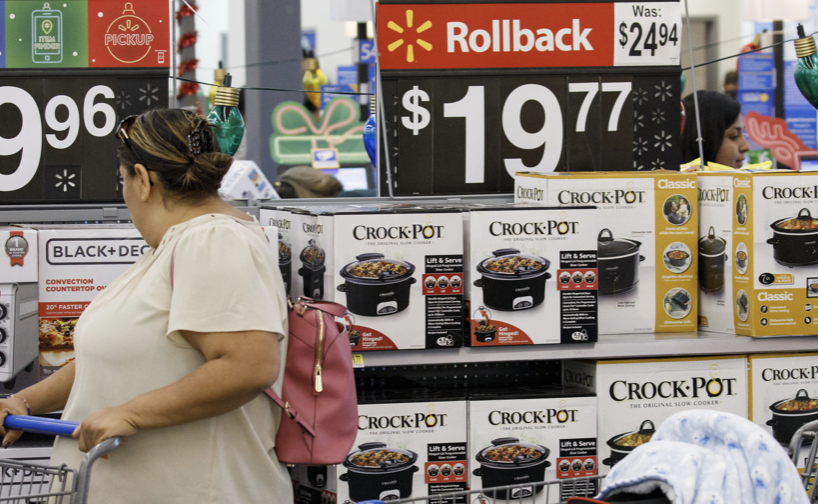 Rollback prices at Walmart do not mean clearance. Once an item is on clearance, it is generally going out of season or possibly being discontinued. Things that go on clearance will not receive a price increase. Most of the time, clearance items will continue to go down in price once they have been initially marked down to clearance.
Clearance and Rollback at Walmart are entirely different programs with different rules and guidelines. Walmart has a regular schedule for items to go on clearance. If you see an item on clearance at Walmart and want it, snag it while you can because those items will likely not return.
ROLLBACK PRICES AT WALMART OFTEN LAST ABOUT 90 DAYS
As previously mentioned, clearance items will not increase once listed as clearance items. In the case of rollback items, they are on Rollback for a limited time before the regular price returns. Rollback price times may vary, but rollback prices typically last up to 90 days.
Though an item's typical length on Rollback is up to 90 days, sometimes deals do not last that long. This is understandable because passing up a good deal is hard, even for the most penny-pinching spenders. Sometimes, rollback items at Walmart sell like hotcakes and go out of stock before the 90 days are up.
Walmart generally secures these rollback deals by negotiating prices with wholesalers. Sometimes, the wholesaler and the retailer will negotiate a price determining the length allowed for the item on sale. Exactly how long the Rollback lasts at Walmart depends on the deal confirmed with the supplier. Customers can expect Rollback deals for as little as one week, up to three months, and anywhere in between.
ROLLBACK PRODUCTS ARE ELIGIBLE FOR RETURNS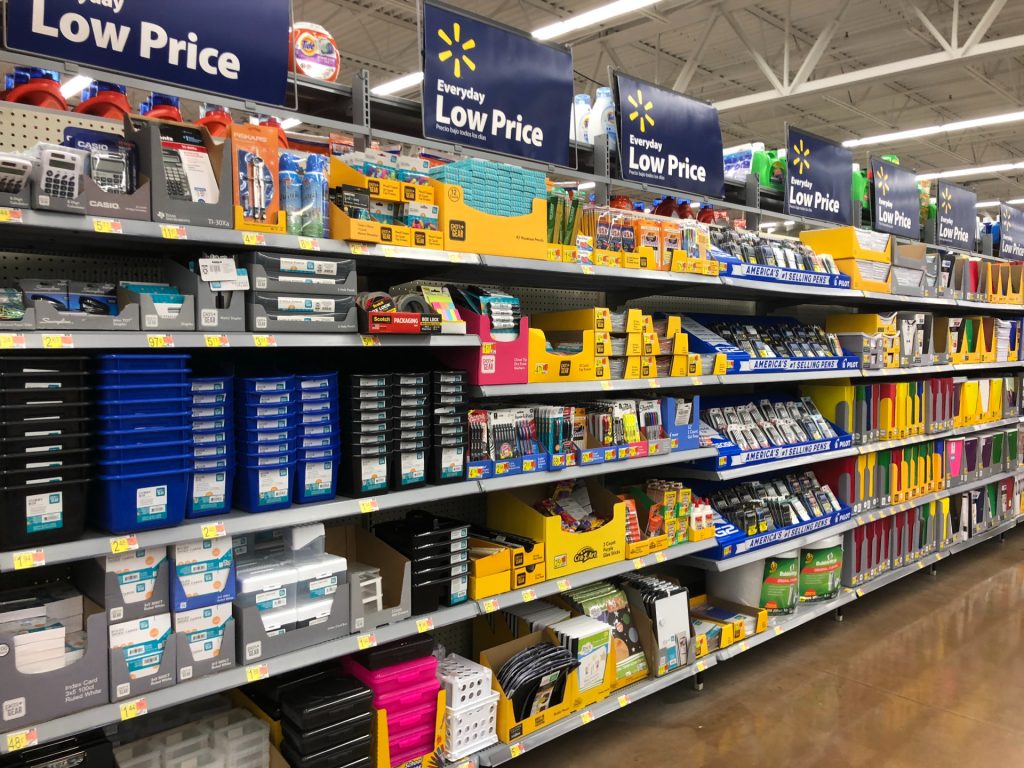 Yes, Walmart accepts returns within 90 days on Rollback items. Generally, the return process at Walmart is simple and quick as long as one is aware and prepared to provide everything necessary for proof of purchase and return. Customers have the option to return items with or without a receipt.
Of course, returning a Rollback item at Walmart is better with a receipt; it just makes things easier. If a receipt is present, the customer service representative will simply scan the receipt, scan the Rollback item the customer wants to return, and issue the return in the form of the original method.
All one needs to return a Rollback item to Walmart is to provide a receipt or a valid identification card. If a receipt is unavailable, the customer must be able to provide a valid government-issued identification card. Walmart used the ID card to check the store's secure database, which allows the store to process the return.
It is important to note that the case for clearance items may be different. Customers who wish to return clearance items may be unable to do so. Clearance items are often also final sale items, rendering them ineligible for any type of return.
Another note to make, if you purchased the item with a credit card, it may be advisable to bring that card with you to the return. Sometimes the retailer customer service representative may need to swipe or verify the card to issue the return. To verify this, consider calling your local Walmart for their exact store policy.
THERE ARE NO SET DAYS FOR ROLLBACKS
While customers can find rollback prices throughout the year with no specific schedule, the case is different for other price reductions. Clearance sales at Walmart happen every month during the first five days of the month. This happens regularly as the retail giant rotates items for expiration, to stay on the season, to stay current with floor stock, and for other reasons.
Rollbacks happen as overstock happens, as the store strikes different deals, and at any spur of the moment. Walmart allows customers to shop rollback prices whenever they can strike the best prices from wholesalers. Customers should pay attention when shopping for everyday items and check websites and ads to see what is on Rollback.
Despite the current rocky economy of the entire world, customer spending remains steady. While financial experts and economists are constantly studying to predict trends and find out why customers do what they do and spend how they spend, the answer is evident as to why they continue to spend. Customers spend because they have to.
Despite the fact that everything costs too much, people still have to live. Living requires water, food, and shelter, and Walmart has things that contribute to people's everyday needs. Clothing for growing children, food for families, tools to maintain the home, and everything in between.
What do Walmart Rollback prices mean? Walmart Rollback prices mean that amid inflation and economic uncertainty, families can purchase essentials or stock up on clothes for the upcoming season without financial strain. The program is much more than Walmart striking a good deal with a wholesaler and giving customers a discount.
Some Walmart Rollback deals are available online only, so be sure to check out the Walmart app on your smartphone to stay up to date with exclusive deals. Whenever inside the store for the weekly grocery run, be sure to take a moment to see what offerings the retailer has for in-store shoppers. Expect to find tech, clothing, baby items, and more on Rollback.
---