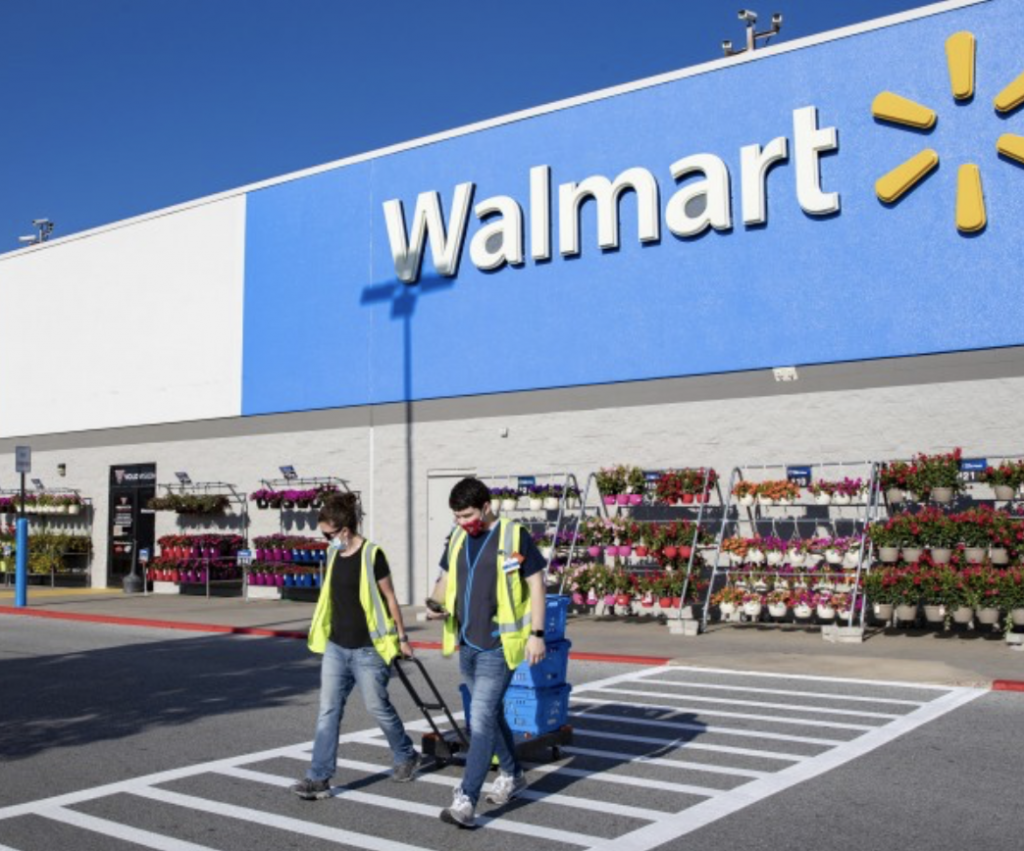 Along with the trouble facing Walmart after the shooting in its Chesapeake branch, now one employee is suing them for $50 million. Last week a tragedy occurred when one of their employees opened fire on its staff members and customers. The shooter took the lives of six people before turning the gun on himself. He also injured a number of people trying to run to safety.
The shooting occurred around 10 pm EST, but it wasn't long before the scene was declared safe by law enforcement. The shooter's identity was revealed as Andre Bing, a store manager at the Chesapeake, Virginia, branch of the superstore.
At the time of the shooting, Walmart released a brief statement on Twitter declaring they were shocked by the brutal attack and that their prayers were with everyone involved. They also claimed they are working closely with law enforcement and are focusing on supporting their traumatized employees.
But it seems like one employee wants more from the store; Donya Prioleau, an overnight stocker and staff trainer at the Chesapeake Walmart store, has filed a lawsuit against the megastore. She claimed that Walmart overlooked Bing's problems and that they are liable for continuing to employ him, even though countless complaints were filed against him.
Andre Bing, on numerous occasions, showed signs of unsettling and threatening behavior toward many people in the store. But Walmart failed to reprimand him. There was no background investigation or mental health examination, even though many employees thought there should have been.
The documents submitted in the $50 million lawsuit describe Donya Prioleau's harrowing experience the night of the shooting, where she saw numerous co-workers brutally slain in the senseless cold-blooded act. Some scenes will no doubt haunt her for the rest of her life.
Prior to the shooting, Prioleau spoke to the senior management in the store about Andre Bing's negative behavior, some of which involved very inappropriate comments about her height, age, and finances. While the Walmart management disciplined Bing, he continued as an employee and a manager.
Within the lawsuit, various unusual and disturbing statements made by Bing are documented. These include stories such as the government is watching him, he murdered a turtle with a lawnmower, and asking staff members to borrow their artificial hair weaves.
Another significant sign that Walmart missed is that Andre Bing seemed to be fixed on guns. He was known to ask several staff members if they owned guns or received active shooter training. The last incident of this was mere days before he went into the store and murdered six people.
The most chilling information revealed in the lawsuit is a statement made by Bing to a Walmart staff member saying that if senior management ever took disciplinary action against him, then he would even the score and get revenge. He stated that "people will remember him."
Donya Prioleau is suing Walmart to pay for her medical expenses, loss of wages, and having to incur such a harrowing experience. While Walmart has said that all their managers receive specialized training to notice if something is wrong with their employees, it clearly did not work this time. They need to better support their employee's mental health issues so nothing like this happens again.
---