Inflation has caused an uptick in the number of wealthy individuals shopping in Walmart in an attempt to save money.
With the cost of living crisis and inflation crippling people's everyday lives, it seems that even wealthy people are starting to feel the pinch. Walmart has recently released that they had had a boost in sales due to more affluent customers now switching to shopping with them.
America's largest retail store reported an annual sales growth of 8.2% for the last quarter. This new increase in sales is more than what was predicted on Wall Street, so as a result, it pushed Walmart's stock up 6% this week.
Times are tough at the moment, and as consumers do not have much expendable money, they want to feel like they are still receiving value for their hard-earned cash. This line of thinking for stores like Walmart is perfect as they have expanded their customer base.
Walmart contains a mash-up of everything people may need. Customers do not need to go to any other shop as they can get all their daily goods in-store. The groceries section accounts for more than half of their sales, which is only increasing as their new "high-income" customers take full advantage of Walmart's bargain grocery prices.
High-income shoppers switching to Walmart is the latest change in consumer shopping. These changes indicate that the volatile economy is putting pressure on consumers. In recent years, consumer shopping habits have changed many times due to the COVID-19 pandemic and then post-pandemic.
Compared to last year, food prices have increased by 10.9%, so it is not surprising that consumers are changing to cheaper alternatives. Other discount stores have also gained a high customer footfall over the last few months, which they think is because of the long-term effects of inflation.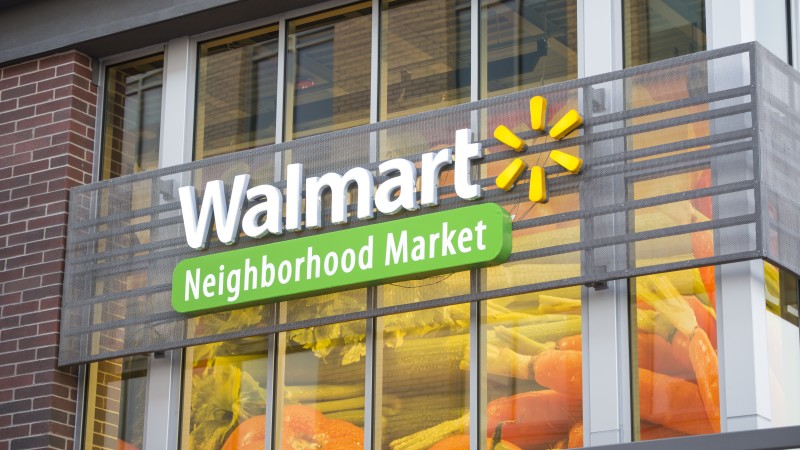 Walmart has stated that its own-brand products have increased sales, which shows that customers are changing from higher-brand products that are rising in price to cheaper alternatives that can conveniently be bought while grocery shopping. Another win for consumers.
Also, while there was a significant increase in groceries bought in Walmart, the increase in general merchandise was not as high, showing that consumers do not have the same amount of extra money to spend on luxury items. Groceries are prioritized first above any other items bought.
Walmart had to reduce prices on some of these general merchandise items as shoppers were not buying them at the rate they were in previous years. Reducing them is enticing shoppers to buy these items, hurting Walmart's profit. Overall, Walmart predicts that their sales have gone up 3% this fiscal year. Not bad in the economic climate we are living through.
In today's volatile economic climate, consumers have been forced to look at their spending very closely and carefully. Many people are struggling to pay for their essential bills and food. This is reflected in the customer spending habits now seen in retail stores like Walmart. Consumers are lucky to have discount stores like Walmart available as it provides essentials at a lower price, providing financial relief for some families. Economic experts state that inflation is starting to level off. Hopefully, this is correct, and people will finally get some release from crippling bills.
---