Walmart is offering its Walmart+ members exclusive early access to its Black Friday deals.
Walmart Black Friday deals are dropping every Monday this month. Even more enticing than the already massive Black Friday deals Walmart is putting out, they are offering exclusive early access to Walmart+ members. The membership is currently half off, making for savings on top of savings.
Black Friday is a time when most people snag deals to complete holiday shopping or purchase items that they have been eyeing for some time, at a massive discount. During Black Friday sales that take place at so many stores and online, you can find deals all the way up to 90% off regularly priced items. Walmart Black Friday deals offer deep discounts for in-demand items, drawing huge crowds year after year in hopes of taking home items for practically a steal. 
Walmart+ members now have exclusive access to Walmart Black Friday deal, allowing them to beat the crowds and guarantee items that may be sold out otherwise. Those who have a Walmart+  member, have access to purchase items on sale for Black Friday, seven hours before nonmembers. This gives a huge advantage and head start compared to normal shoppers.
A typical Walmart+ membership is about $100. Right now, those who are not currently signed up but wish to be Walmart+ members can sign up for half the regular price and then get access to Walmart Black Friday deals earlier. Nonmembers will be able to shop at 7 pm eastern time while members will have access to the items included in the Black Friday sale at noon.
In addition to early access to the Walmart Black Friday deals, Walmart+ members receive other benefits both in-store and online. Members are able to receive unlimited free delivery for grocery delivery and fuel discounts. Additionally, membership includes a Paramount+ subscription, credit for Lyft, and more.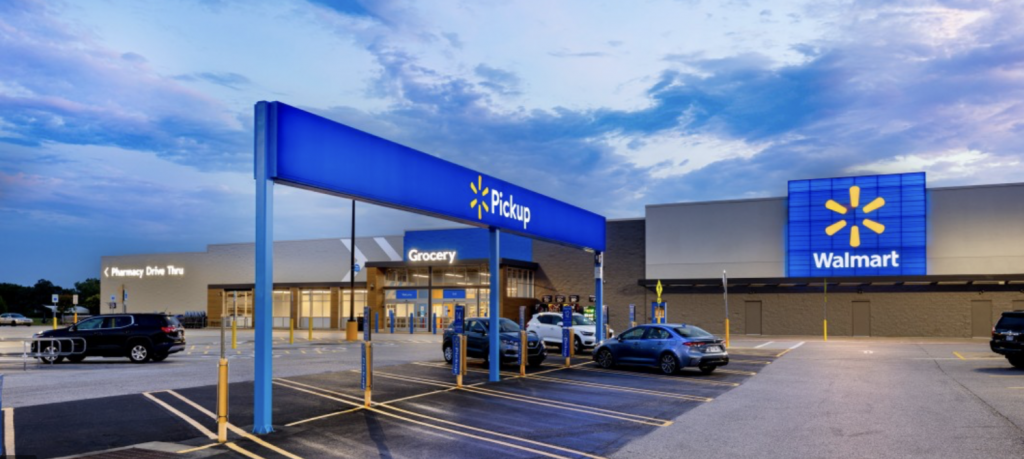 Walmart Black Friday deals start on November 7th online and in stores on November 9th. You can expect to see items such as electronics, toys, home items, and more deeply discounted for the special Black Friday event. Some of the most sought-after brands like Apple and LOL will be included in the savings.
In the past, Black Friday has been a one-day event but this year, things are different. Walmart Black Friday deals will be available over the course of three events over the course of three weeks. The events will days pace November 7ththrough the 13th, November 14th through the 20th, and November 21st through 27th.
Each week will feature different items included in the Walmart Black Friday sale. If you don't want to go inside to shop for great deals, you can purchase online or opt for curbside pickup. If you are interested in curbside pickup, be sure to plan ahead and save a time slot early as demand will be high.
Walmart Black Friday deals are some of the best around as Walmart already has typically low prices. Walmart is also taking extra steps this year to ensure customers are happy and have access to all the items they may want to purchase. If you haven't already, be sure to sign up for a Walmart+ membership to guarantee yourself the items you want.
---