Walmart will start offering holiday discounts in October due to concerns over a likely economic downturn.
Walmart is already making moves to accommodate for its holiday season rush. Alongside its proposed mass hiring plan, the retailer will offer early discounts on many popular items throughout its nationwide stores. Shoppers should expect deals in categories like toys, home decor, television sets, electronics, and beauty and skincare products.
Though Walmart isn't expecting massive transactions during the winter months, the retailer is restocking hot-ticket items like TVs and gaming consoles before November rolls around. There will also be more tablets, wireless headphones, and automated vacuums in nationwide stores, anticipating extensive sales for those items. Even with inflation minimizing people's discretionary spending, Walmart expects its larger electronics to sell quickly during the holiday season.
Tom Ward, the executive vice president, and chief eCommerce officer for Walmart U.S, reiterated the claim that the retailer will prematurely provide deals for its customers. He noted that "customers' wallets are under pressure" due to compounding problems like inflation and elevated gas prices, ensuring that discounts will be implemented sooner rather than later. Ward and other Walmart higher-ups believe that Americans deserve better deals during these hard financial times.
Though Ward explicitly stated that Walmart would provide extensive deals before the holiday season, he declined to comment on how lofty the discounts would be. No further details about which categories will have the proposed discounts were publically said either. Customers should expect similar Walmart deals in 2021, but these discounts will come earlier than expected.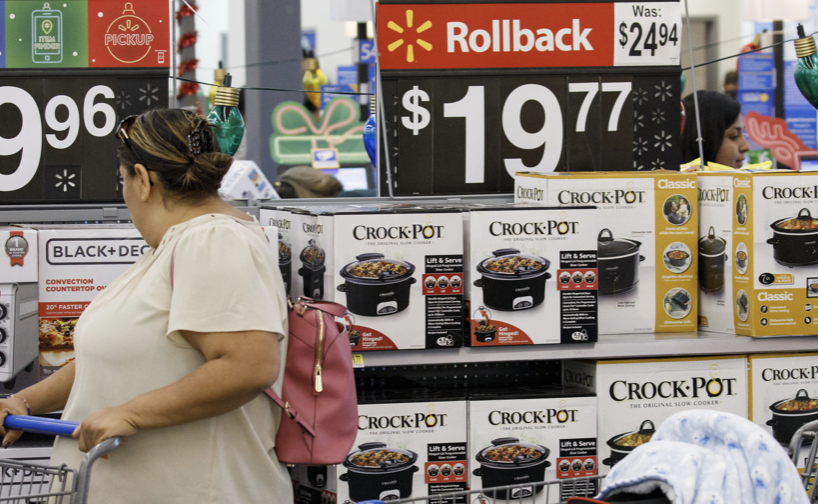 Walmart is also changing its return policy to help people prepare for their gift-giving endeavors this year. The retailer will expand its return window for in-store customers or those with Walmart+ subscriptions. Purchases made after October 1st will be able to make returns until the end of January 2023.
The retailer is making a solid effort to help people return their items more efficiently. Walmart stores will implement curbside returns, so customers can make no-contact deliveries without setting foot inside the physical stores. For Walmart+ members, there will also be a delivery pick-up service, allowing individuals to make returns without leaving their homes.
Walmart expanding its holiday deals has plenty to do with the turbulent economic climate. When the American economy could slip at any moment and fall into a recession, individuals are more likely to spend less frequently and spread out their purchasing periods. Walmart expects more people to shop earlier for holiday gifts, leading to their decision to provide deals in late September and October.
Still, experts anticipate this shopping year will be financially abysmal for massive retailers. After Black Friday, holiday shopping consistently picks up, skyrocketing business sales until the end of the year. But for 2022, experts believe that November, December, and January sales will only increase between 4% to 6%, which is down 10% from 2021's holiday shopping profits.
Though estimating that sales growth will occur isn't too tragic for businesses, sales will be significantly less this year than in years prior. Already, retailers like Walmart are preparing for unconventional shopping practices and trends, anticipating that people will be more frugal about their gift buying.