You may want to do all your grocery shopping at Walmart, but there are certain items that you should be buying there like their store-branded Great Value maple syrup, extra virgin olive oil, and pre-minced garlic.
Grocery prices continue to rise drastically, leaving many Americans wondering how they will afford the next round of food. And as the inflation news grows worse with each passing month, there appears to be no visible end. So some consumers are turning toward store-branded products, such as Walmart grocery items, to help ease the pain on their wallets.
The big box store is by no means a leader in the grocery industry. And that is despite the large grocery section in each store and how closely most Americans live to their local Walmart. Over the years, the retailer has attempted to push past its roughly 18% hold on the market share.
They tried remodels and rolled out "shoppable" recipes. And they put a heavy focus on convenient pick-up and delivery options. However, none of that made much of a dent.
Then, the pandemic and subsequent inflation arrived. Now, Walmart is seeing record grocery profits. They have seen double-digit growth in grocery sales since 2020.
Walmart's Chief Merchandising Officer, Charles Redfield, credits the company's private label brands for the surge. He said, "our customers love our private brands because they deliver on taste and quality, while still being affordable additions to the weekly grocery trip." And customer reviews of Walmart grocery items seem to support that claim.
The publication Eat This, Not That dove into some online reviews to discover which Walmart grocery items were in demand. They reviewed 11 must-buy items that every shopper should pop into their cart. So, without further adieu, let's look at the savings.
An unexpected find among the Walmart grocery items treasure trove is the Great Value Unsweetened Almond Milk. Rated as a "top pick" and "best seller," the $2 alternative milk is 40% cheaper than the leading brand, Silk. One customer raved about the taste, saying, "This stuff is gold!"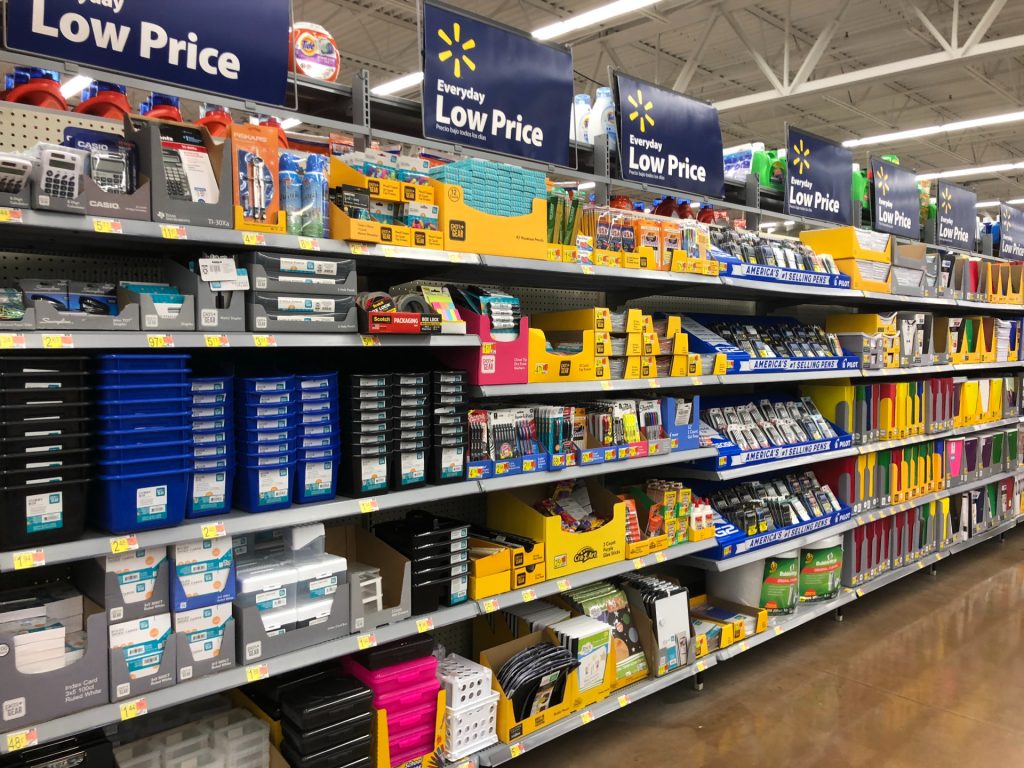 Many people love having pre-minced garlic on hand because it is a huge time saver. But it can get a little spendy and is somewhat of a luxury in our current shopping environment. Feel free to add the Great Value Minced Garlic in Water to your list, as a 2-pound jar will only cost you $4.98.
Thanks to price increases, some 100% Extra Virgin Olive Oil can break the bank these days. That is where the Great Value brand comes to the rescue. Salad dressing aficionados will love the news that they can snag a 25.5oz bottle for only $6.
And what dressing is complete without something tangy? Unfortunately, quality vinegar will set you back at the register. Consider trying the Great Value Brand Raw Unfiltered Apple Cider Vinegar, which only runs $4.98 for 32oz.
But perhaps the hidden gem among Walmart grocery items is the Great Value Pure Maple Syrup. This product does not have high-fructose corn syrup or added sugars, which is excellent news for health-conscious shoppers. You can get 32oz for only $15.98, which is a screaming deal.
So, if your next grocery bill makes you wince, think about changing the way you shop. Walmart grocery items have a few spectacular finds. You may just have to search a bit for them.