In an all-cash deal grocery giant Kroger is purchasing Albertson's to create a grocery empire worth approximately $30 billion.
Kroger, the largest supermarket operator in the United States, is reportedly pursuing a merger with Albertson's, another popular grocery chain. The all-cash acquisition may be announced before the end of the week and would result in Kroger owning up to a 15% share of the highly competitive U.S. grocery market, second only to Walmart with its 20% share. The two chains combined have over 700,000 employees and are represented in most states and nearly all major metropolitan areas.
Kroger currently owns over 2,800 grocery stores with $130 billion in annual sales. Kroger-owned stores bearing other names include Fred Meyer, Harris Teeter, King Soopers, and Ralph's. Kroger currently has a market cap around $32 billion.
Albertson's is the nation's fourth-largest grocery chain, with over 2,200 stores and $73 billion in annual sales. Its banner stores include its namesake brand, Acme, King's, Randall's, Safeway, and Tom Thumb. Albertson's current market cap is about $15 billion.
The stock market reflected the reports of the merger, with Albertson's shares jumping and then halting Thursday morning. Kroger's shares rose modestly while Albertson's stock was up more than 11% in afternoon trading. Investors and top executives stand to benefit most from the merger, as they have already been receiving windfall profits since the COVID-19 pandemic began.
The intense competition in the grocery industry started before the pandemic, however, when online retail giant Amazon acquired Whole Foods in 2017. Although Whole Foods and Amazon Fresh make up less than 3% of the grocery market, Jeff Bezos' launch into the grocery world set off a giant wave of investment. For example, Kroger joined with British online grocer Ocado to build enormous online order fulfillment centers in previously unreached markets, including Florida.
There were multiple good and bad changes during the pandemic that still influence the grocery industry today. Good changes—at least from the user experience perspective—include home delivery and curbside pickup. But the pandemic has resulted in unpredictable supply chain issues, higher shipping costs, and bare shelves as inventory cannot be restocked as easily as before.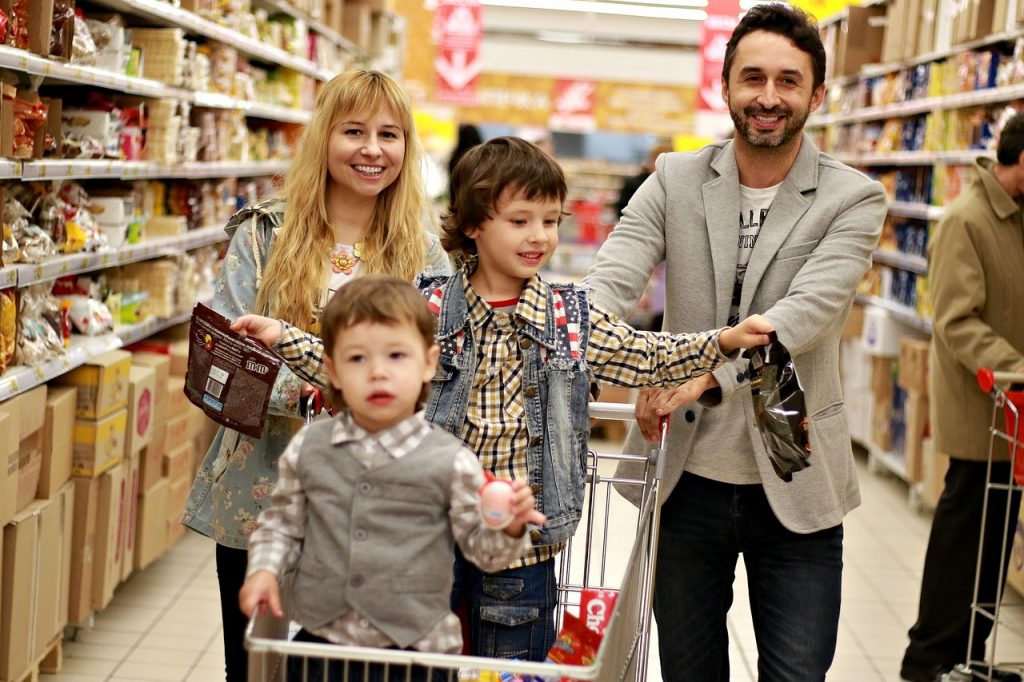 Errol Schweizer, a former V.P. of Grocery for Whole Foods, has over 25 years of experience in the grocery business. In an opinion piece for Forbes, Schweizer said that the Kroger and Albertson's merger is a bad idea. "…a merger may make it tougher for unions; a 2004 grocery strike for better wages in California was squashed once Kroger and Albertsons joined forces against their own employees," he said, "And a merger would also mean large scale layoffs in redundant white collar jobs, such as office-based marketing, procurement, analytics, digital sales and category management roles."
Schweizer also said that the merger would cause problems throughout the grocery supply chain by giving the combined company "tremendous purchasing power" with suppliers. In a sense, the new Kroger giant could outpace smaller companies in setting payment terms, negotiating shelf space and variety of products, and obtaining better trade allowances for promotions and couponing. These savings may or may not get passed onto consumers, padding investors' pockets instead.
Doing business with the combined Kroger/Albertson's chain would also become harder for small, independent, and emerging brands. "Grocery shelves, while seemingly abundant with choices, are already heavily concentrated among just a handful of companies in many packaged foods categories, such as Pepsico, Kraft Heinz, Nestle and Kelloggs, as well as meat and poultry barons such as Tyson, JBS and Smithfield," said Schweizer. Because its shelves are already filled with products from mega-companies, there will be less room for regional products, seasonal varieties, and smaller brands owned by diverse entrepreneurs.
"A merger could benefit loyal shoppers with more digital offers and home delivery savings," said Schweizer, "but it also centralizes the personal information and consumption data of millions of households while creating an additional competitive hurdle for local and independent grocers." Schweizer—and probably many other industry experts—believe that everyone would benefit from breaking up grocery conglomerates and relying on a public food sector instead.
---