The biggest disparity between Walmart and Target comes down to the amount of profit they make from grocery sales.
With the recent close of the third quarter, many companies had tough financial news to share with investors. Some even had to make stark adjustments to their end-of-the-year forecasts, including two of America's largest retailers, Target and Walmart. Both companies updated their financial outlooks for the rest of the year, highlighting their stark differences.
Customers rely on the big-box rivals for everything from pet food to home decor to groceries. And the CEOs of both retailers stepped into their respective positions in 2014. However, that is where the similarities end.
After analyzing their third-quarter earnings reports, both companies decided to change their outlooks for the remainder of the year. On Tuesday, Walmart announced it would raise its outlook. As a result, its stock soared.
In contrast, Target announced Wednesday it had to cut its forecast. And the company's stocks dipped significantly after the news. But, if the retailers offer a similar product mix, why is there such a disparity in financial performance?
CNBC dove into the numbers and discovered why Walmart is outperforming Target. They found a few key factors influencing the gap. And the biggest contributing factor is grocery sales.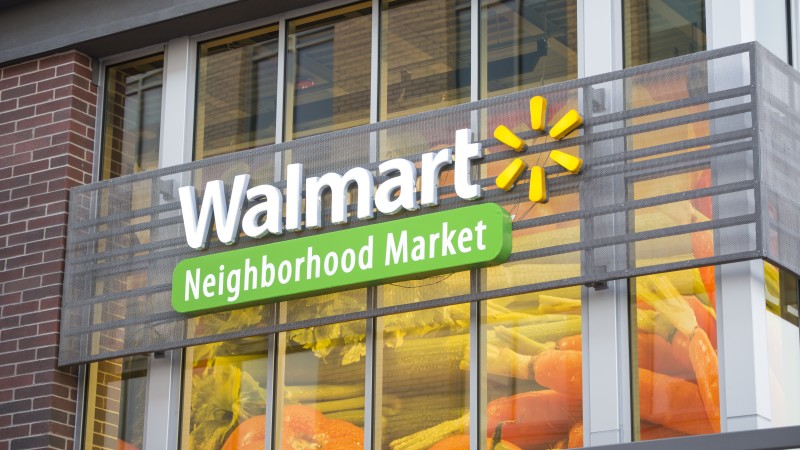 That may come as a surprise since both retailers have a grocery section. However, Walmart's grocery sales did far better than those of Target. "Groceries account for 56% of Walmart's annual revenue, compared with just about 20% at Target, according to company filings."
According to the news outlet, Walmart is actually the largest grocer in the nation. At least when looking at sheer revenue. One reason is that the big-box store offers a complete grocery shopping experience.
Additionally, Walmart is known for its low prices. The two factors combined are a significant draw for customers, particularly in the current economic environment. The company is even attracting higher-income customers with its promise of "everyday low prices."
According to company documents, 75% of Walmart's grocery sales boost over the last two quarters is due to households making over $100,000 annually. Due to inflation, more and more customers have started watching their budgets more closely. And they are now turning to Walmart.
In contrast, Target has a limited grocery selection. At least when compared to Walmart. And most of its customers don't come to the store just to buy groceries.
CNBC noted that "…shoppers tend to go to Target more for "top-up shopping" — grabbing a few food items when making a run for another reason, such as picking up diapers." But that is not all. Target customers are also known for their impromptu purchases, which account for a huge chunk of the company's sales.
"About 21% of sales at Target come from unplanned purchases, according to GlobalData research from before the pandemic. At Walmart, the figure is about 12%." And much of those spur-of-the-moment grabs are due to Target's unique product mix.
Unfortunately for the retailer, tightening budgets don't leave much room for unplanned purchases. The director of retail advisory firm GlobalData, Neil Saunders, said, "People are starting to say 'Do I actually need this? When people do that, that affects Target more so than Walmart.'"
---