Spokane vs Olympia, find out which city in the Evergreen State is best to call home.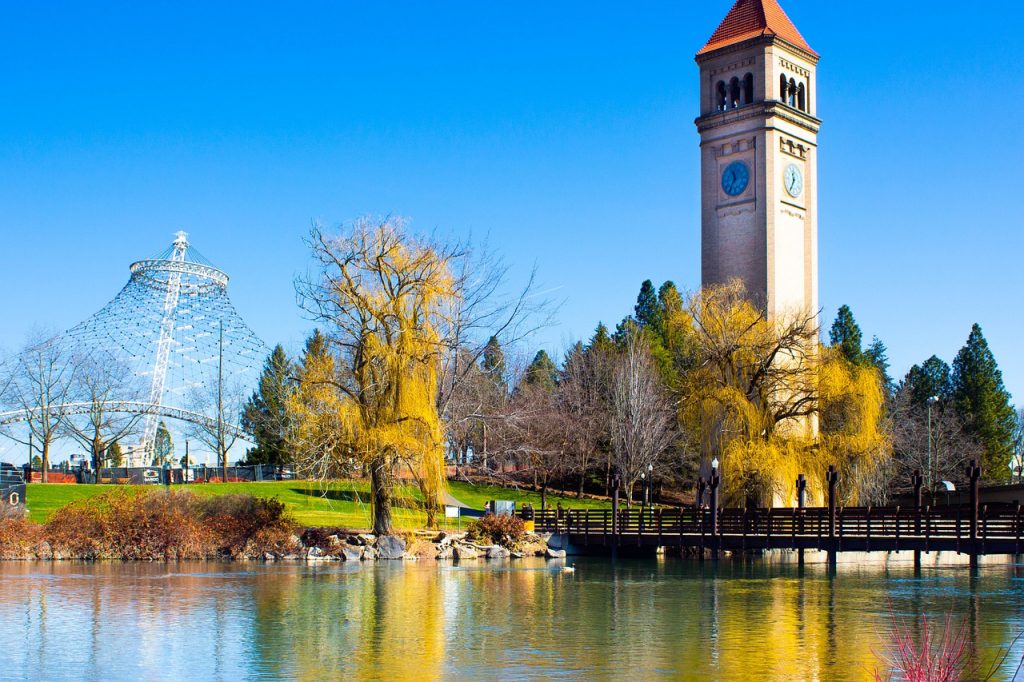 The state of Washington is one of the most breathtaking and ecologically diverse in the entire country. It is characterized by lush terrain, soaring mountains, Mediterranean oases, and is rich with a vast array of wildlife. The western and eastern portions of Washington are separated by the Cascade mountains and the weather in each of these regions differs greatly between the state's west coast and eastern border. The cities of Spokane and Olympia are situated on either end. Spokane is only 18 miles away from the Idaho border and Olympia rests a mere 60 miles south of Seattle.
Both Spokane and Olympia are idyllic representations of their respective eastern and western positions. Each of these cities boast lifestyles and cultures that both reflect and thrive off of their unique environments. However, if you're considering a move to Washington, deciding between settling down in the western portion or eastern portion of the state can be a difficult task because both sides each have their own pros and cons. So when comparing these two distinct cities, who would win out? Would it be Spokane, endearingly referred to by locals as the "Lilac City", to the east? Or would Washington's state capital Olympia win out? We decided to put these two cities head to head to see just how they measure up against each other and who ultimately can lay claim to being the best.
DEMOGRAPHIC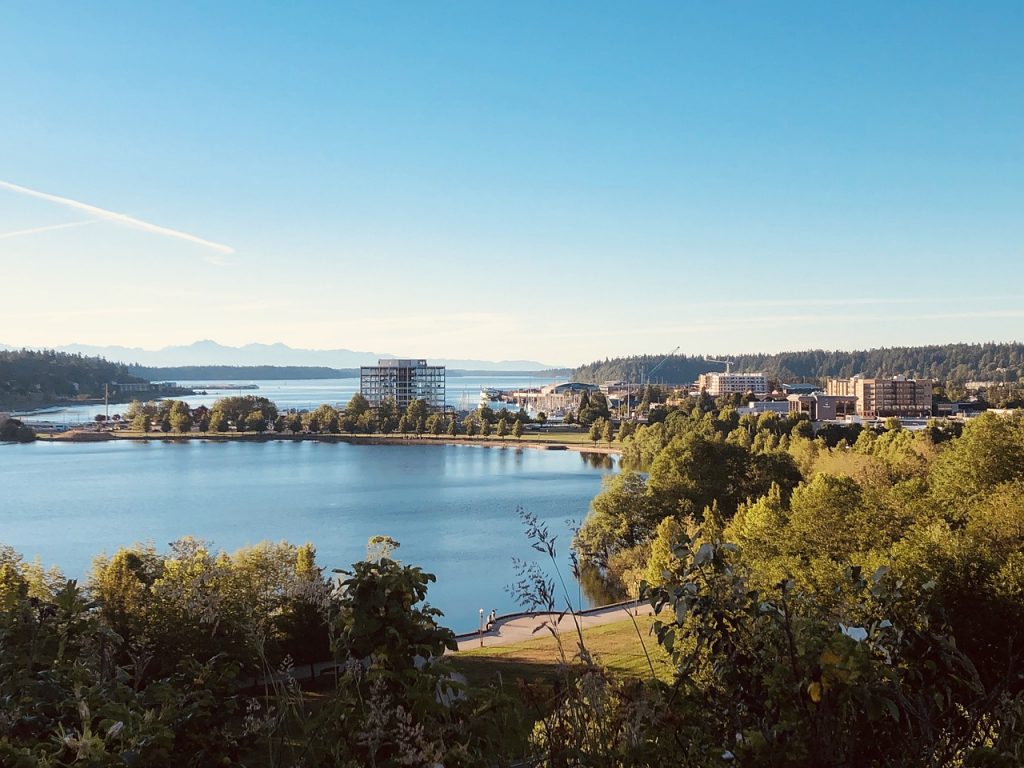 When moving to any new location it's important to understand the place's overall size and makeup. Those key statistics can provide vital information for you to gain a more informed picture of any one area. It can also serve to help quickly narrow down a longer list of choices, or even just help to compare neighborhoods within a city.
Beginning with the larger of the two cities, Spokane is a decently sized city comprised of 212,068 residents. Of those residents, 86.7% are White, 5% are Hispanic/Latino, 2.6% are Asian, 2.3% are African American, 2% are Native American, and 0.6% are Pacific Islander. The median household income in Spokane is $42,274. The median income for families with at least one child sits a bit higher at $50,268. When comparing the median income between males and females there is a slight disparity. Males came in at $42,693 while the middle range income for females was only $34,795.
Olympia, despite being the capital of the state, is the smaller of the two cities. A total of 49,608 individuals call Olympia home. Its population is 83.7% White, 5% Hispanic/Latino of any race, 1.1% African American, 6% Asian, and 0.4% Pacific Islander. As of 2019, the median income in the city was $65,290, which is considerably higher than that of Spokane.
To get an even more complete picture of either city's demographics we consulted WalletHub. WalletHub looked at 501 cities across the US through five different diversity lenses – household, religious, cultural, socioeconomic, and economic – and ranked them across all categories. Olympia's population was too small to make the site's diversity list, however, Spokane was large enough to receive a ranking. Spokane ranked #399 on WallHub's list and their numbers in each respective category were socioeconomic (317), cultural (391), economic (182), household (33), religious (396).
Despite Olympia's size preventing it from receiving a ranking on WalletHub, it's easy to tell that these two cities match up pretty similarly in terms of their population makeups. However, Olympia certainly has the advantage when comparing each area's median income.
CLIMATE

Spokane and Olympia's climates really couldn't be more opposite of each other if they tried. Spokane's climate is characterized by warm, hot, humid summers, a short spring and fall, and cold and snowy winters. Whereas Olympia, similar to its larger neighbor Seattle to the north, has a much more comfortable Mediterranean climate. Many complex factors contribute to the immense difference in climate between either city, and we could spend hours going into in-depth detail about each one, but really the main thing to understand is that the temperate often wet weather in the west is largely due to semi-permanent high pressure and low pressure systems hovering in the northern pacific ocean. When those systems pass over the expansive cascade mountains, however, they create a rain shadow effect that significantly alters the weather on their eastern side.
In Spokane, mid-summer highs usually average around 84 degrees. In the winter, Spokane typically drops to a rather nippy 24 degrees. The sun will usually shine brightly 171 days out of the year, which is lower than the United States' average of 205. They will only see approximately 17 inches of rain a year which is colossally different than its western counterpart. Despite Spokane not seeing much rain throughout the year, they do get a fair amount of snow. In a typical year, 44 inches of snow will fall to the ground.
In terms of temperature, Olympia is a pretty comfortable place to live. The summers never really get too hot and the winters, even though it can get cold at times, are generally pretty bearable. Olympia's hottest month is July, and even then "hot" is subjective as the average high is a nice 77 degrees. The average January low falls right around 34 degrees and on average Olympia will see only 6 inches of snow annually. However, opposite to Spokane, what they don't see in snow, they certainly make up for with rainfall. Olympia sees approximately 53 inches of rain each year and only claims about 136 days of Sunshine. In fact, even on somewhat sunny days, there is still likely to be some cloud cover.
When comparing Spokane's weather versus Olympia's it really is apples and oranges and it is likely to come down to your personal preference when deciding which one is better. That being said, if you are a person who really craves more sunshine and isn't too enthralled by getting a soaking on the daily then Spokane would definitely be the better choice. But if you don't mind frequent showers and are much more inclined to prefer living in a place with a pretty predictable and temperate climate, then Olympia would win out in that case.
INDUSTRY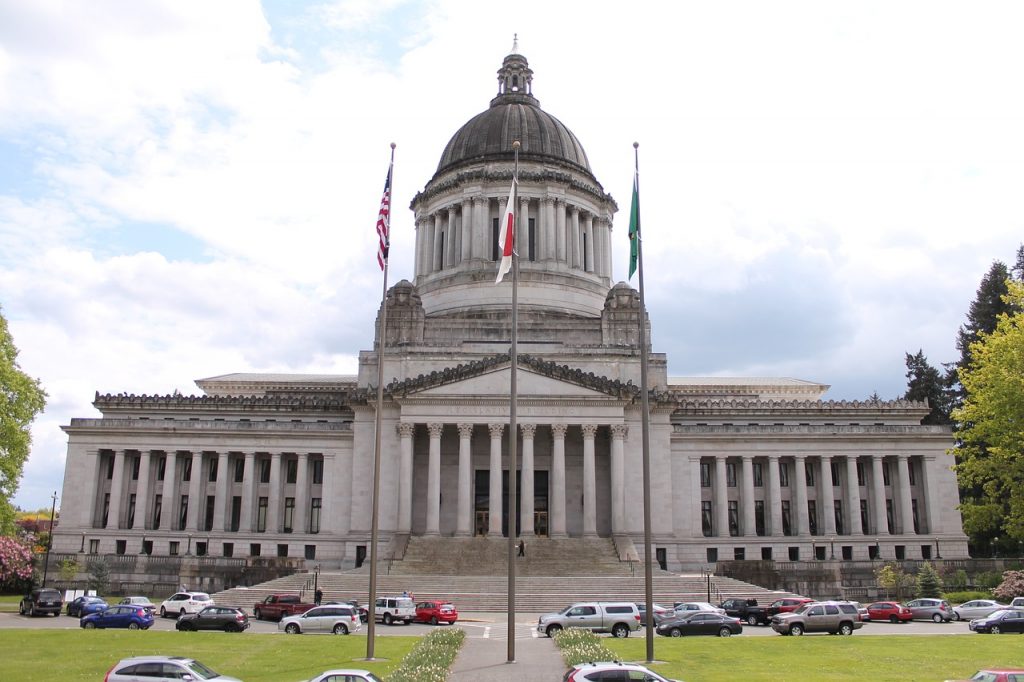 The theme that is starting to emerge when comparing Spokane and Olympia is how polar opposite they are, especially in terms of climate. Industry is yet another area where Spokane and Olympia fall on two totally different ends of the spectrum. Spokane's job market comes across as lackluster. By contrast, Olympia's industry and economy is vibrant and thriving.
As we mentioned, Spokane really doesn't have the best reputation in terms of being home to some notable industries or offering an attractive array of different jobs. Back in 2012, Forbes ranked Spokane as the #1 Worst City For Jobs, and in 2009 Forbes called Spokane out for being the "Scam Capital of America." The only operative word to use here is Yikes! However, to Spokane's credit, it has been working diligently in recent years to grow its industry and fix its reputation.
The prevailing industries at present in Spokane are wood and food processing, publishing, metal refining, and manufacturing electrical, computer, and transportation equipment. Mining, forestry, and agribusiness are also central to Spokane's economy as they are home to the Fortune 100 forest products company Potlatch Corporation. Spokane is also slowly but steadily making a name for itself in biotechnology. Thus, for those looking to break into the biotech industry, Spokane could be a good option because job competition in that sector will be far less fierce.
The cities biggest employers include the State of Washington, Spokane's Public Schools, Providence Sacred Heart Medical Center & Children's Hospital, and the Military Facility 92d Air Refueling Wing. At present, Spokane's unemployment rate is sitting at 6.6% which is 0.6% higher than the national average. However, in the coming years, Spokane's employment sectors are expected to grow by 33.37%.
Where Spokane remains a little stale in the way of industry, Olympia does not. One industry where Olympia shines is the arts. There is a slew of local theaters and art galleries where one can find gainful employment. A few include Animal Fire Theater, Olympia Family Theater, and Olympia Little Theater. Additionally, because Olympia is the capital city there are many opportunities for those looking to work in the government. Interestingly, there is a concentration of specialized jobs in Olympia that are typically more difficult to find in other areas of the country. For instance, zoology, wildlife biology, and environmental conservation are uncommon industries where job opportunities are plentiful in Olympia.
In terms of jobs, even though in recent years Spokane has been making a valiant effort to step up its industry game, Olympia certainly has the upper hand. The diverse range of opportunities alone could easily draw one to the city, From local government to wildlife, industries are virtually limitless in Olympia.
CRIME RATE

Crime rate is one of the most, if not the most, important factors to look at before committing to move to any one city. A city can look truly perfect from every other angle, but if the crime is bad, then that can easily negate everything else that a particular city has going for it. That being said, let's see how Spokane and Olympia measure up against one another.
Spokane is the larger of the two cities and the larger the city the more crime it usually has. Sadly, this is true for Spokane. According to the FBI's National Crime Database via Area Vibes, There were 12,855 crimes reported in Spokane over the past year which equates to 145% above the national average. A total of 1,341 of those crimes were classified as violent crimes, which is 55% above the national average. The remaining 11,514 were property crimes which clocks in at 163% higher than the country's mean.
Olympia's numbers were lower, but still warrant a cause for concern. Olympia reported 2,021 crimes, 288 fell under the umbrella of violent crime, and 1,753 were infractions related to property. These rates are 61%, 29%, and 67% higher than the nation's average, respectively.
When you're dealing with cities, more often than not, crime is going to be a factor. Olympia's numbers clearly are better than Spokane's. However, that's not to say that you should avoid Spokane at all costs. What it means, is that you'll have to do your due diligence and explore which neighborhoods in that larger city are safest. For example, the Spokane neighborhoods of Scribner, Glenrose, and Dartford all had significantly lower crime rates in comparison to the city's overall numbers. This really speaks to the fact of just how important really digging in and researching an area, especially an unfamiliar one, is.
COST OF LIVING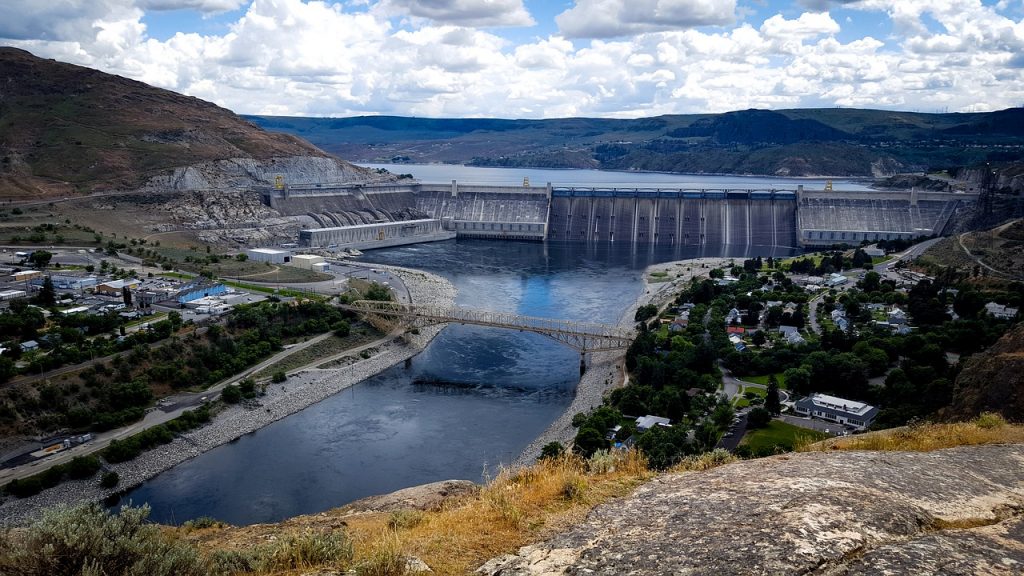 This is one area where Spokane has the advantage over Olympia. Olympia's numbers all fall moderately above the national average. However, Spokane's fall very near or below the United States average. Where Spokane really shines is its housing costs, and when comparing Spokane to Olympia specifically, you'll find that it is 4.6% cheaper overall to live there compared to its western counterpart.
To break down the minutiae of each city's cost of living, we'll begin with the pricier of the two. If you choose to reside in Olympia it will cost you 17% more the than nation's average. Goods and services sit 11% higher and housing tops out at 25% above. A decent two-bedroom apartment in the city will run you a little over $1200 each month.
Spokane's numbers are much tamer. Overall, it will only cost you about 2% more to live in Spokane in comparison to the national average. Goods and services will run you 13% higher, but housing makes up for that by costing 15% less than the United States average. A nicely appointed two-bedroom in Spokane will only cost you $938 per month.
LIFESTYLE & CULTURE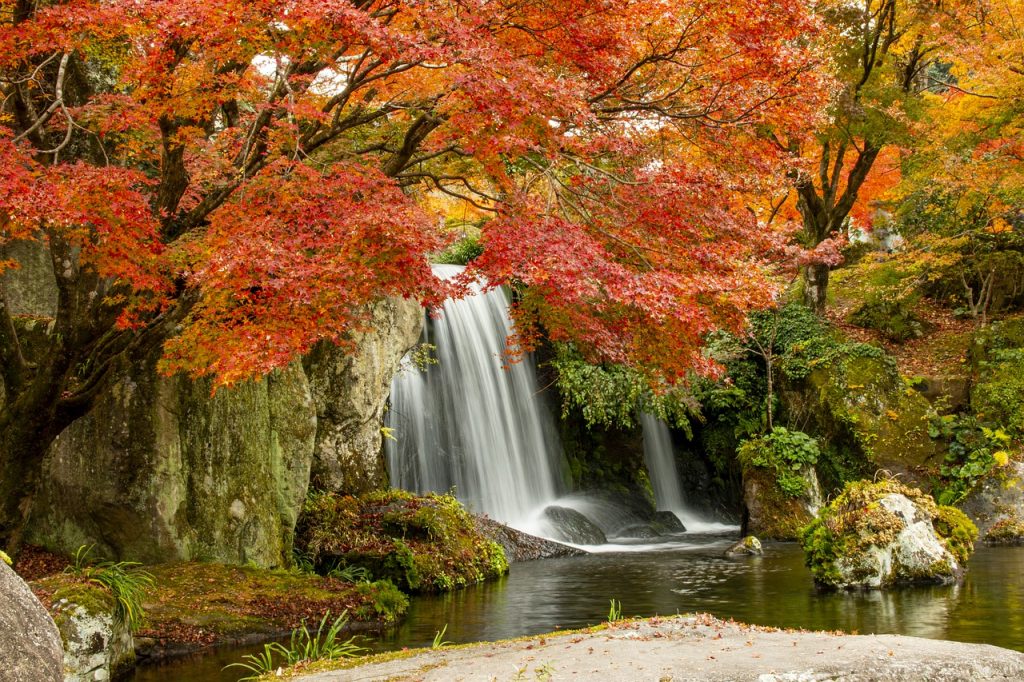 Both Spokane and Olympia have their own unique vibes. Each offers an array of interesting things to do as well as unique entertainment options. From museums and parks to art venues and sports you'll never be short on activities to occupy you and your family in either city.
Spokane is a city that loves its sports and the great outdoors. The nearby lakes, rivers, and mountains provide ample opportunity for one to hike, ski, fish, and swim. Spokane also has a prominent presence in collegiate sports. The Gonzaga University Bulldogs compete at the division one level at the NCAA's West Coast Conference. They also host many major sporting events at their popular Spokane Arena.
Despite Spokane not really being known for a thriving arts sector, a plethora of theaters and museums do call the city home. The city has three main art districts, the largest of which is the Davenport Arts District. The Knitting Factory, Fox Theater, and Bing Crosby Theater are all located inside Davenport. For music lovers, there is also the Spokane Symphony Orchestra. Some notable museums in the city include the Northwest Museum of Arts and Culture, Mobius Science Center, and the Jundt Art Museum.
Since Olympia has a very established art industry, it is to be expected that the city has a vibrant and thriving art scene. In addition to its plethora of local theaters, there is the Washington Center for Performing Arts, Art in Ecology, Minnaert Center, and Monarch Contemporary Art Center and Sculpture Park. The Olympia Film Society hosts an annual film festival in the city. One really unique thing about Olympia, too, is that they hold an epic celebration called the Procession of Species every Earth Day.
THE CONCLUSION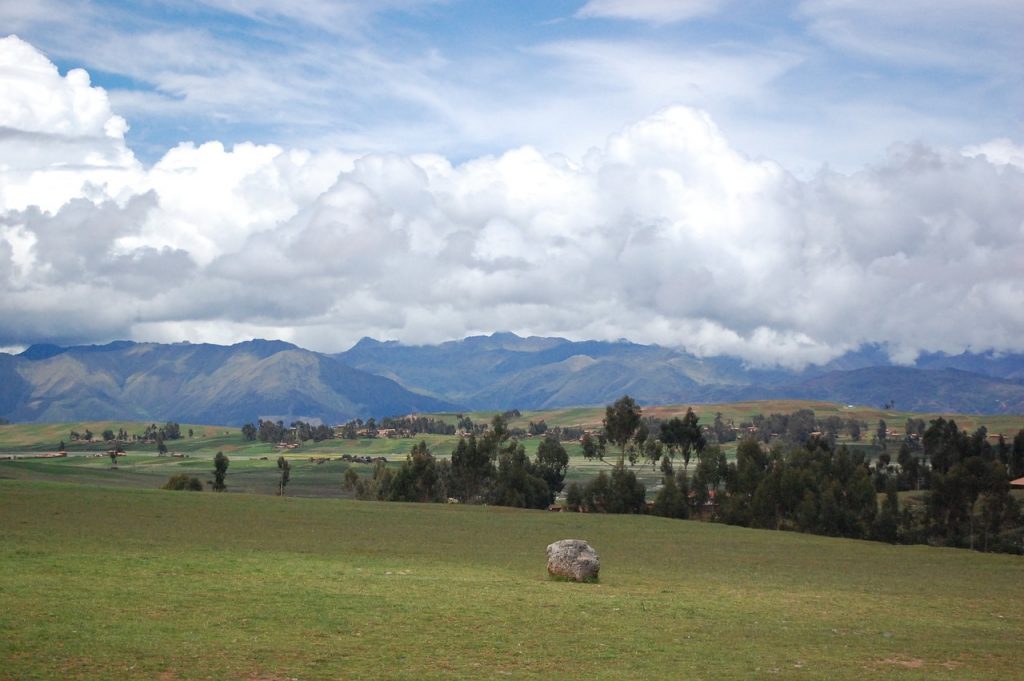 Spokane and Olympia are two very different cities that each have their own unique sets of advantages and disadvantages. And because they are so different, choosing between them could very well come down to personal preference. However, given that Olympia easily won out over Spokane in the two critical areas of industry and crime, if any city were to walk away the victor it would be Olympia. That being said, both are vibrant cultural meccas filled with tons of activities and entertainment options that serve to highlight the very best parts of each.
---